Avant-Garde Rug Designers On Our Radar in 2021
20

Jan

'21

1:00 pm

by

Nuriyah Johar
Rugs and carpets have occupied a position of constancy in the realm of interiors for centuries now. Across civilizations, they have been signifiers of wealth and status – right from the meticulously crafted baroque carpets that lined the hallways of the French bourgeoisie, to the rich qaleens which found their way into royal palaces of India during the Mughal reign. What hardly changed over time and distance, was that these rugs were always intricate in design and usually of the maximalist ilk. In the 20th century, however, as they became more accessible to the masses, so did their designs, which evolved to reflect the normalcy of the homes they inhabited.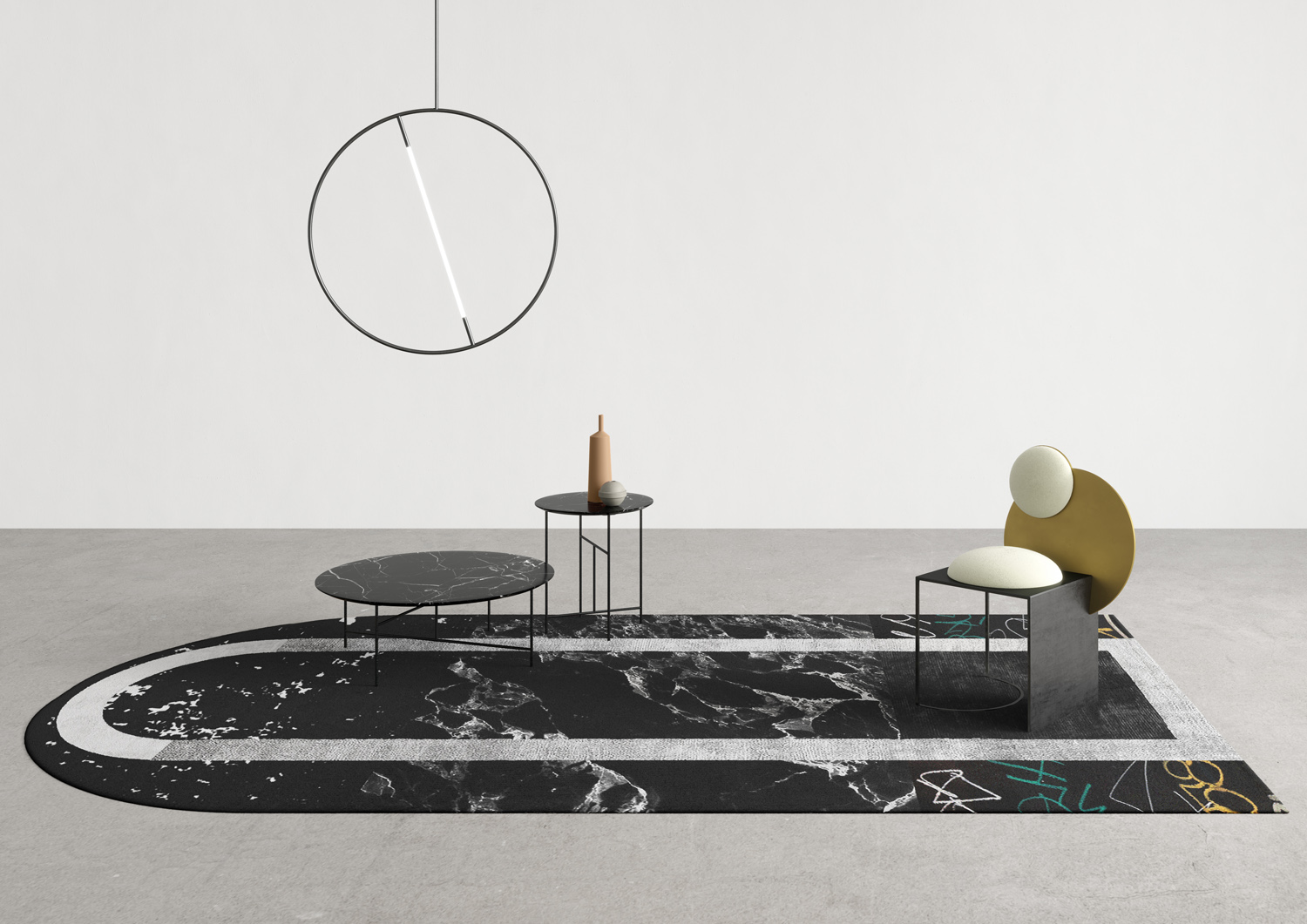 We've come a long way from the elaborate patterns and ornate motifs, the pictorial representations of history and culture which characterized traditional rug design. Taking radical creative approaches to redefine form and pattern, the designers and brands of today challenge our very idea of what rugs represent.
Here are our picks for avant-garde rug designers and brands to keep an eye out for in 2021 –
Atelier Février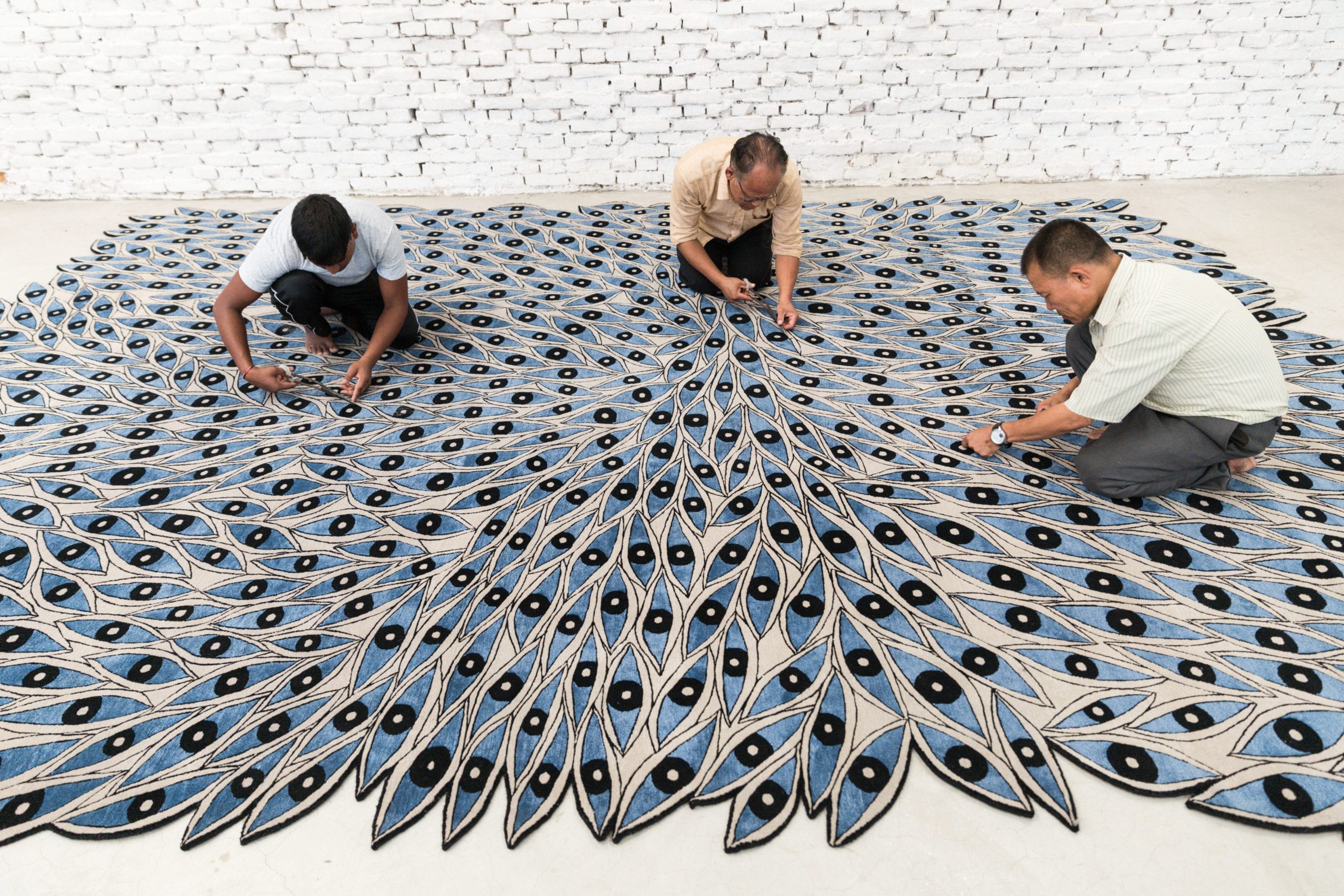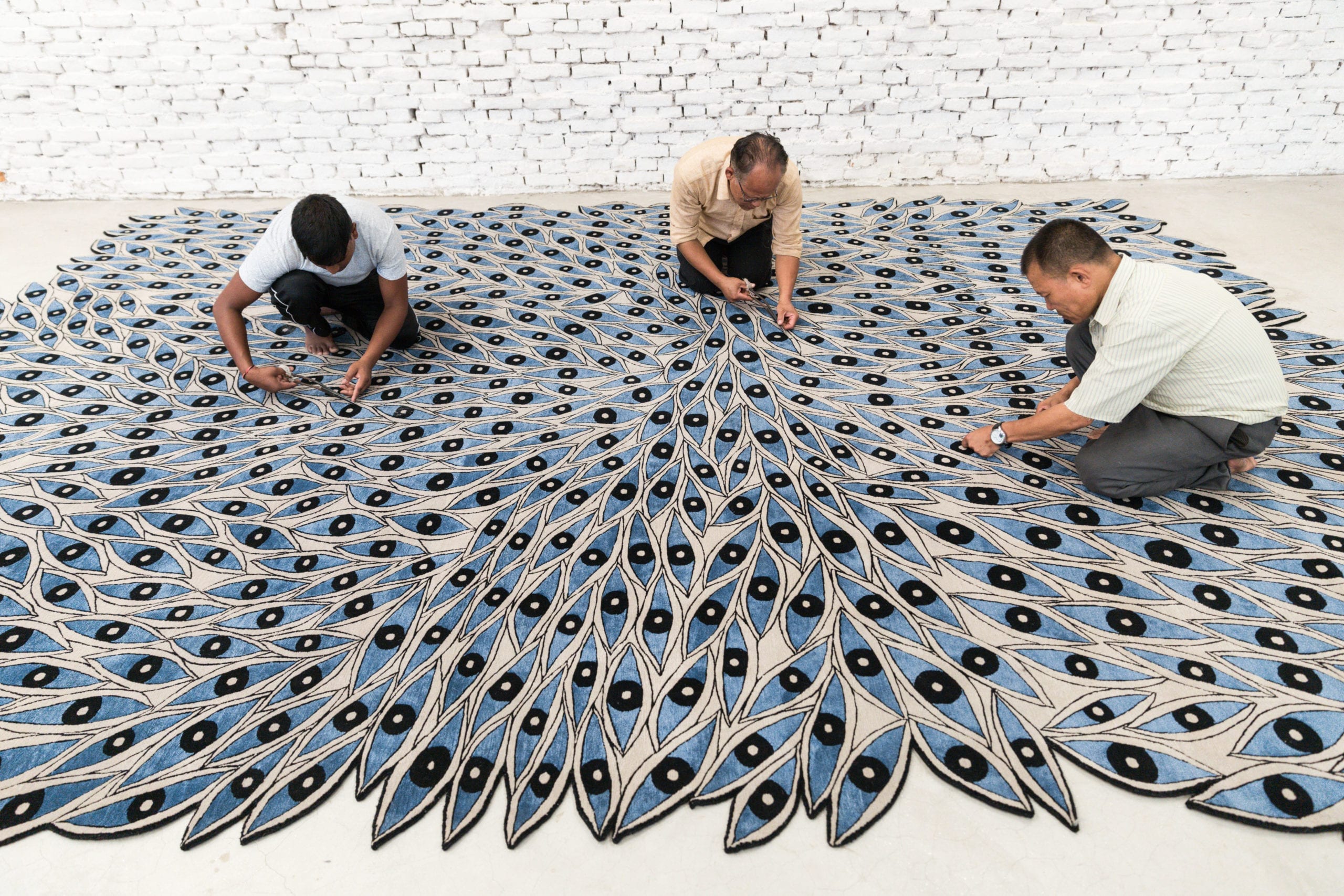 Founders of Atelier Février, Florian Pretet and Lisa Mukhia Pretet define their rugs as contemporary art fused with traditional craftsmanship. Hand-knotted in Nepal using Tibetan wool and Chinese silk, every rug by Atelier Fevrier is the product of the efforts of over fifty people directly involved in creating it. This unique brand is an exciting amalgamation of various cultural identities. While Florian Pretet is a French designer, Lisa was born and raised between Darjeeling and Kathmandu. Their inspirations are varied – spanning nature, culture, art, history, fashion, and even everyday life.
Atelier Février's compelling patterns are rich in detail, highlighted through their original colour palettes. Eschewing trends, the brand is a true reflection of the simplest elements of nature and life, combining convention and modern design. Their Nazar rug, for example, takes inspiration from the traditional eye-shaped amulet believed to ward off the evil eye, actualized into a sinuous rug with an abstract quality.
"Atelier Février rugs were and are never designed keeping rugs in mind," says Florian.
"We just wanted to create something that could justify our love for art and our respect for the craft. Something that would bring our two cultures together and something that would not follow the trend but rather be a story in itself. I think that passion transcends in our work. We have never given ourselves deadlines in terms of collections or restricted ourselves to the current trend in colours and patterns. We let the design lead us in terms of colours and shapes."
Henzel Studio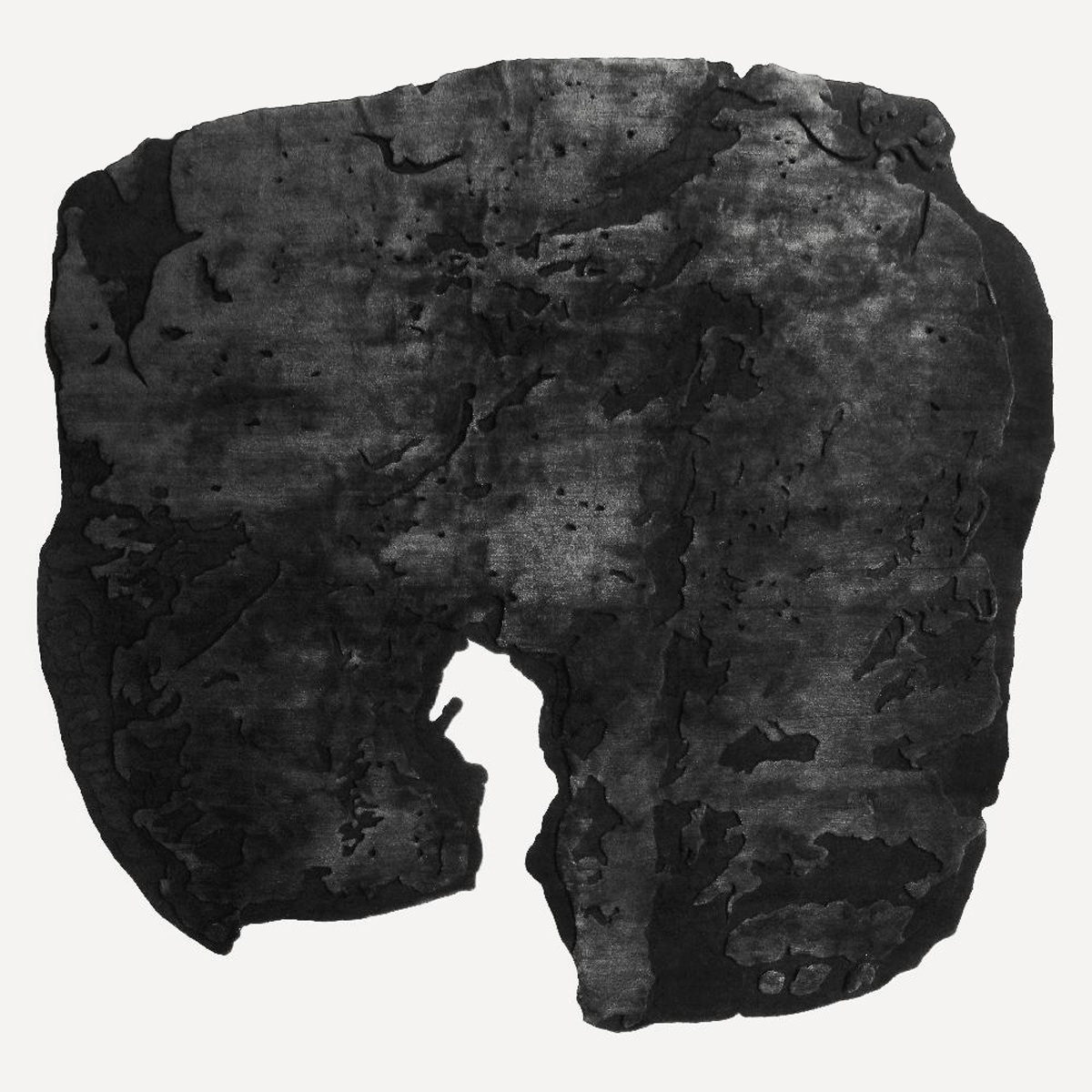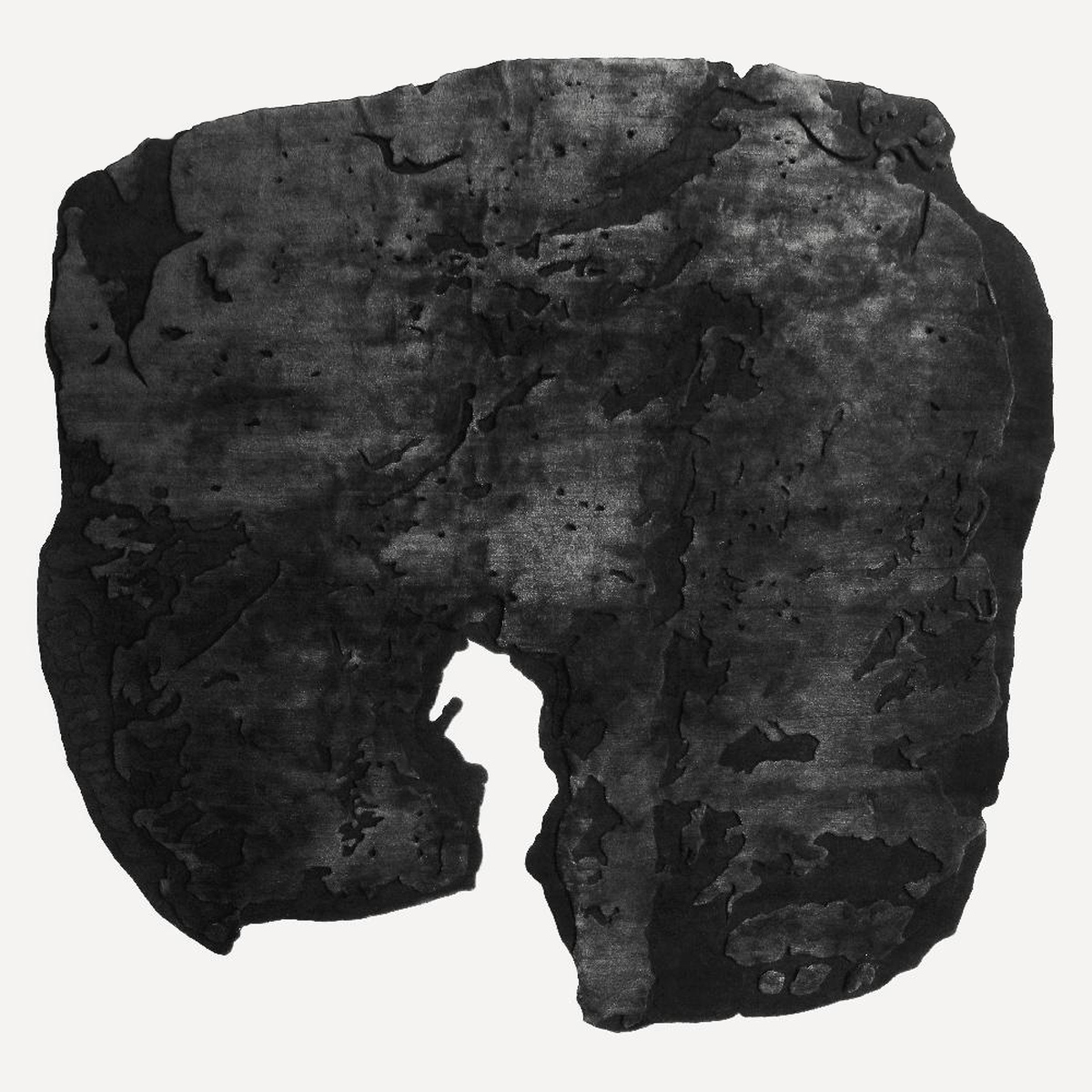 Henzel Studio is redefining what it means to be a luxury rug company. Built on the artistic practice of founder and creative director Calle Henzel, the company challenges the traditional conventions of subject matter in a radical manner, blurring the distinction between art and design. Through painstaking research that extends to vintage treatments, intricate surface compositions and even natural erosion, Henzel positions itself at the forefront of innovation in rug design.
Within the Henzel umbrella lies Henzel Studio Collaborations – an exclusive collection of limited edition art rugs created in association with some of the world's most notable contemporary artists. The inclusion of the participating artists is in part, inspired by Calle Henzel's independent voice and stature in the world of art and design. "Each artist has been invited and selected to synergize with the next, gravitating toward artists that have each established their own rules in the art world, either by practice or by status. The result is a curation that, when combined, offers an eclectic, aesthetically broad and authentic grouping, with an overall common denominator of openness to the cross-disciplinary practice at hand, which can also be traced in the artists' body of work," says Henzel.
The artists are all groundbreaking and leading forces within their respective fields and media, ranging from sculpture, drawing, collage, photography, installations, reliefs and video art. Helmut Lang's sculptural exploration beyond the human form, Richard Prince's enthralling methods of re-appropriation, and Robert Knoke's redefining of portraiture for the 21st century find themselves woven into the unique rugs at Henzel. Henzel Studio produces its rugs in collaboration with local artisan communities in India and Nepal.
Tantuvi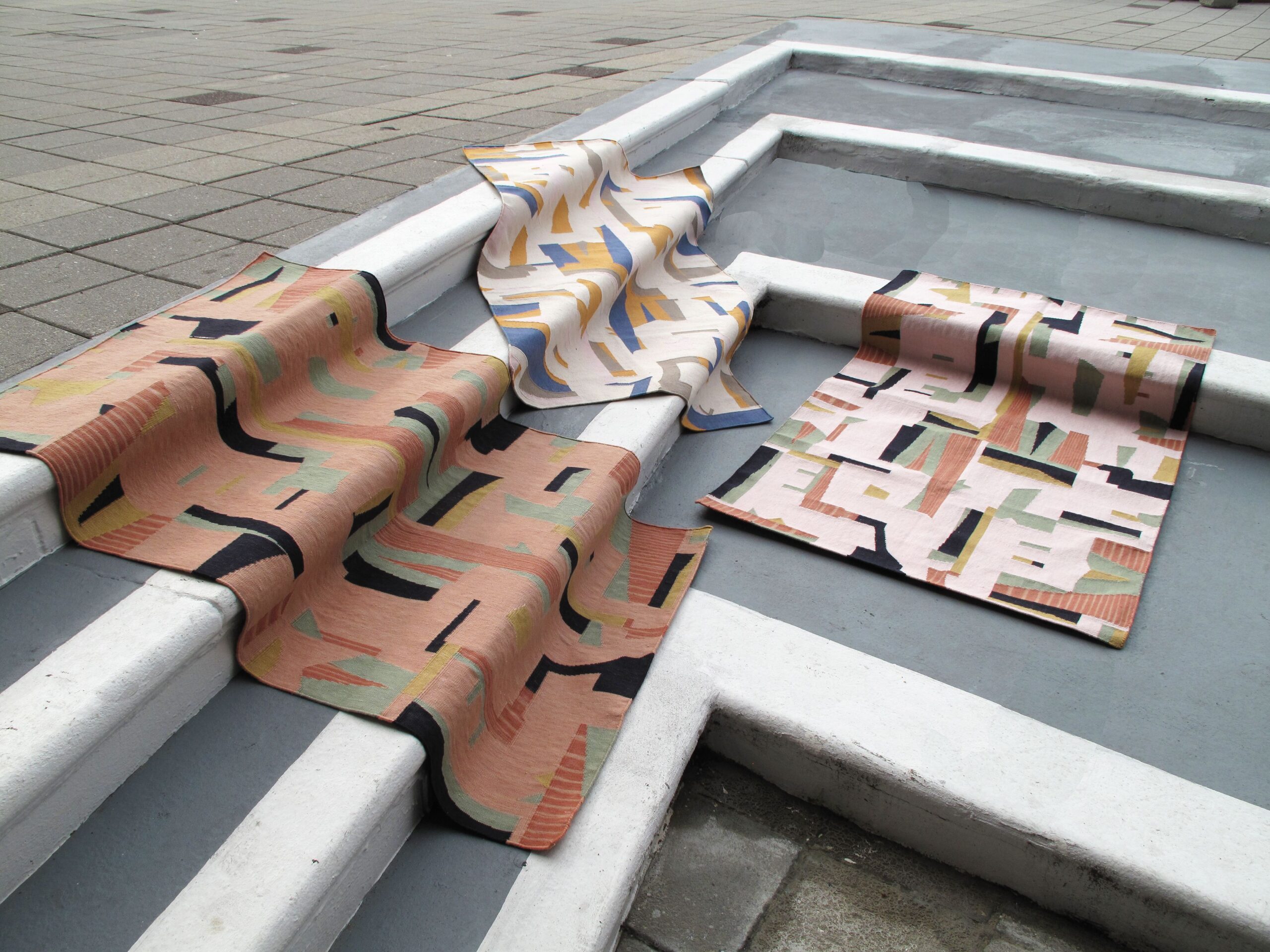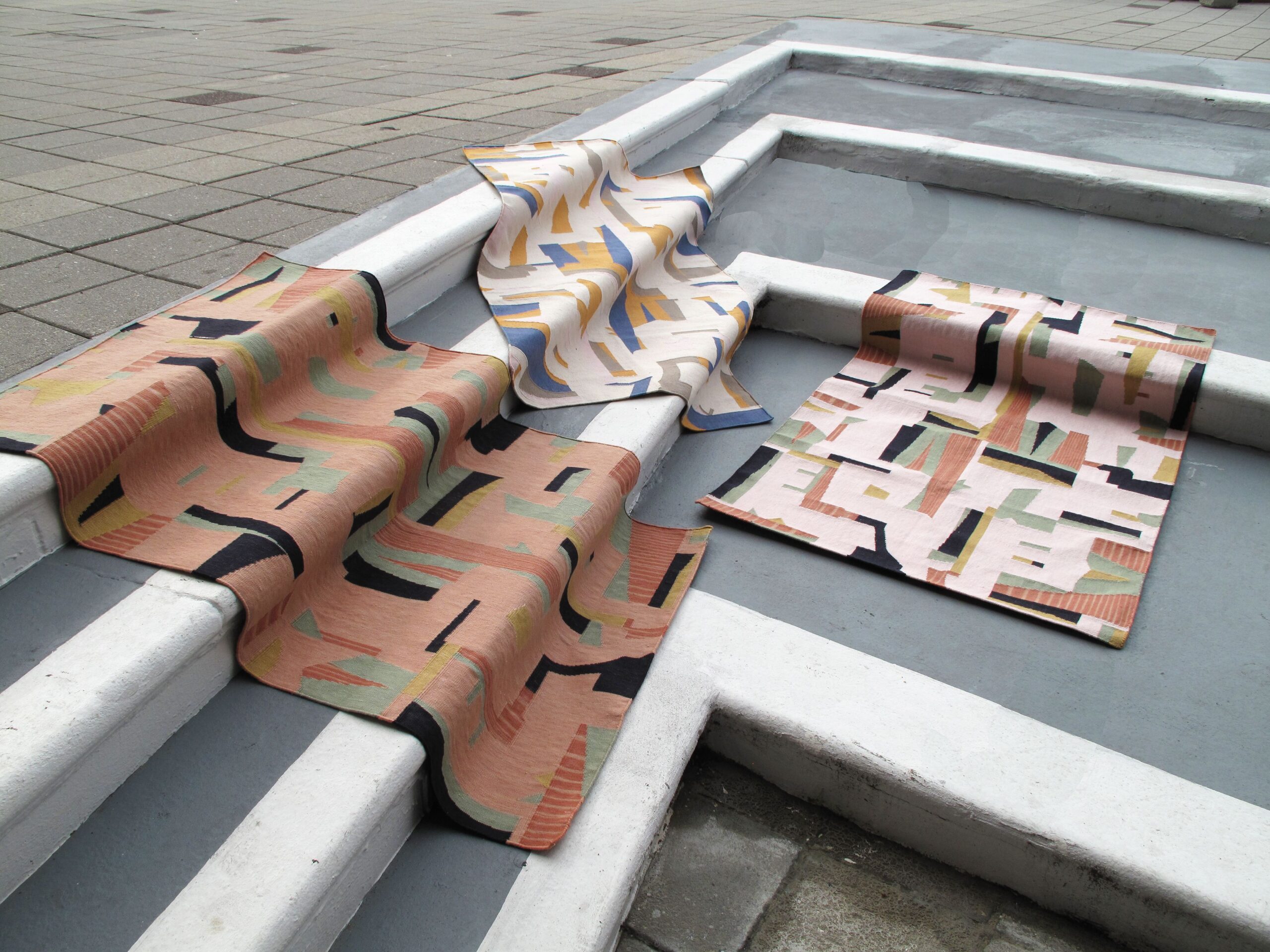 This New-York based rug design studio is reimagining what handmade in India can be through mindful collaboration with seventh-generation master weavers on contemporary rugs inspired by art and architecture. Tantuvi's rugs begin as designs created in the company's Brooklyn studio, under the shared creative direction of founder Arati Rao and artist Adam Sipe. At the heart of Tantuvi is Rao's intense personal connection to India and to her weavers, along with their community of 26 families in Rajasthan. "Having been born and raised in New York, my parents made sure I knew my culture," says Rao. "Today having this connection to India via my heritage is something I value deeply."
The studio is a part of a new wave in design – which looks to contemporarize ancient crafts, making them more accessible to modern sensibilities and thus ensuring their survival. Through distinct, nomadic weaving techniques that date back 300 years, Tantuvi brings to life a suite of colourful geometric designs that resonate with contemporary consumers. Rao and Sipe's influences include early experiments in formal abstraction and folk patterns from around the world. "I also reference clothing, paintings, and hues found in nature, pull these elements together and finalize my palette," says Rao. "Our compositions for the rugs come from many places, myself and artist Adam Sipe keep sketchbooks that we reference frequently."
Borderline Play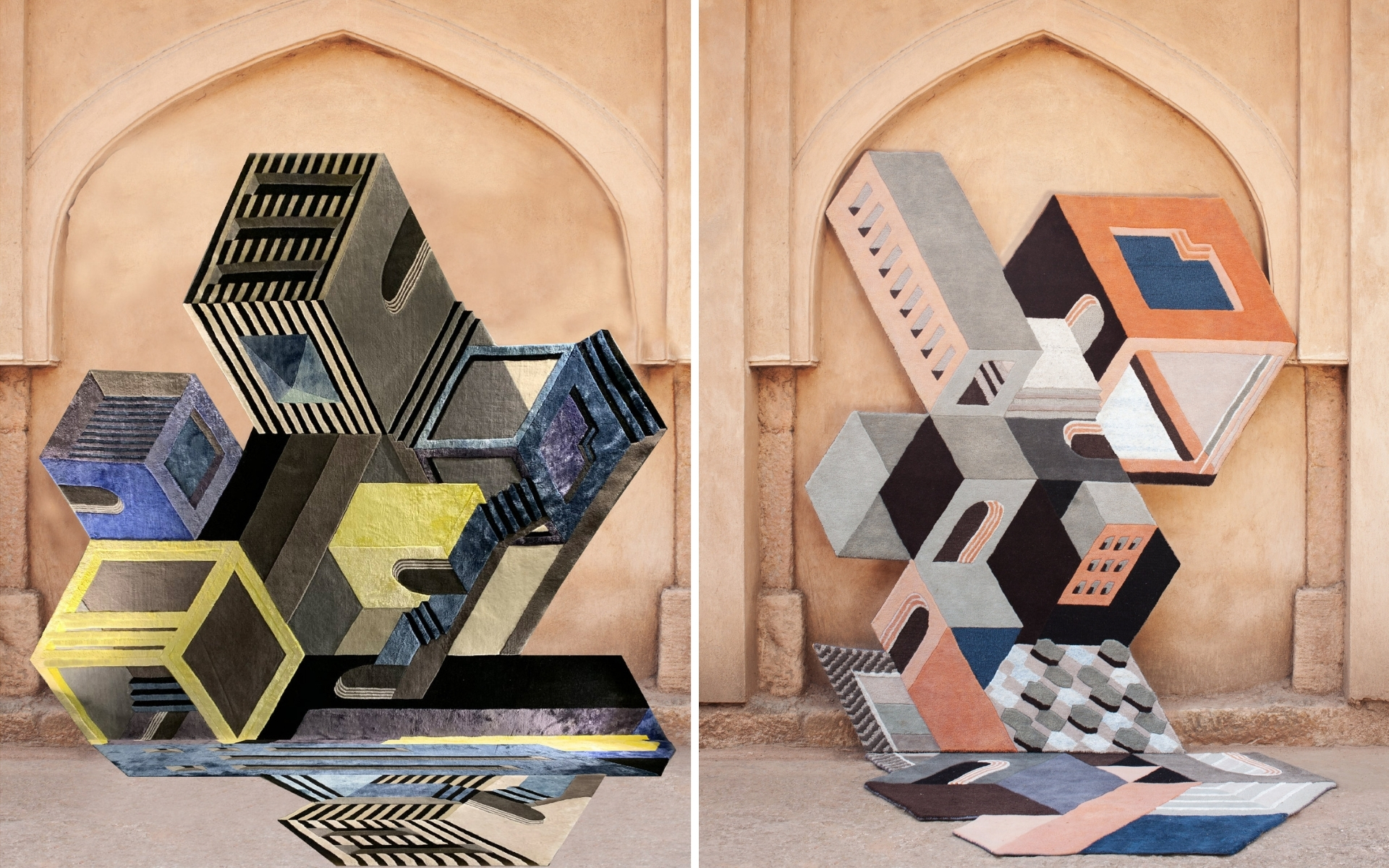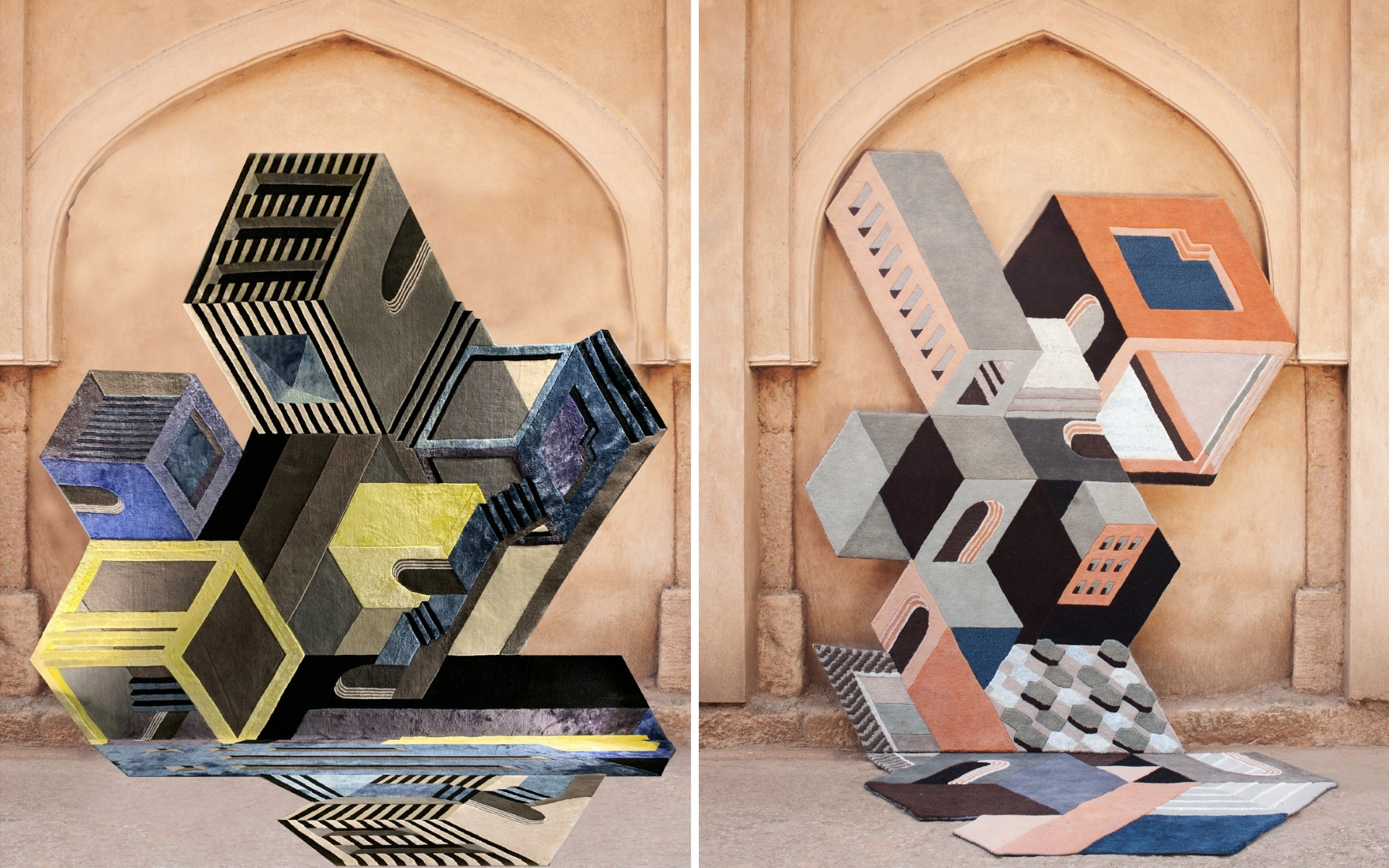 Architect-turned product designer Anica Kocchar launched Borderline Play in 2018 in an endeavour to bring whimsy to the mundane. Borderline's rugs reject traditional form and take on a futuristic, illusionary quality. They are tangible experimentations with bold forms, which combine urban influences with Indian colours and craftsmanship. Informed by Kocchar's architectural background, Borderline's rugs exhibit concepts of depth perception, shadow play and perspective, which are further augmented by her bold use of hues. "Colours and 3D geometry have been a big part of my visual identity and inquisitive journey," says Kocchar.
"Influences like Peter Cook's archigram, where they see cities and habitats as machines, the city-block culture of Manhattan and the mind games of MC Escher continue to fascinate me." Handmade within the regions of Bhadohi and Panipat in India, Borderline's rugs merge ultramodern design with artisanal tradition.