Curves Are In! Exploring The Hottest Furniture Trend With Bombay Design Lab
3

Jan

'23

6:16 pm

by

Sneha Shah
Delineated with uncomplicated patterns, organic silhouettes, and subtle textural signatures, curved furniture is at the forefront of the design world as one of the most visually appealing emerging interior trends. Becoming a rising style staple everywhere, curvilinear furniture with its smooth, rounded shape evokes calmness and warmth; an ability to create ease and an innate flow in your home. Bombay Design Lab, a Mumbai-based multidisciplinary studio, through an exploration of materiality, colour, forms and an intuitive juxtaposition of contemporary and classic unveils its curved seating collection – the FAT Collection.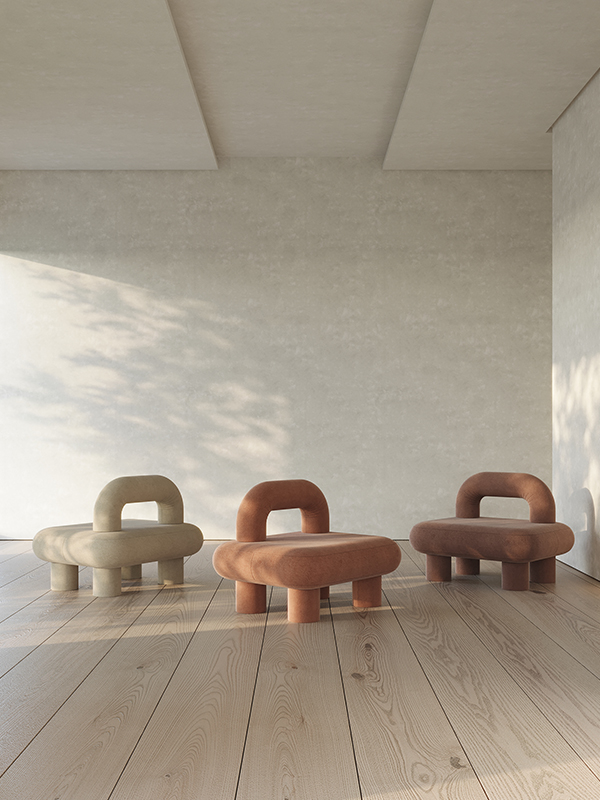 Spearheaded by Rehan Parikh, founder and principal of Bombay Design Lab, the studio creates experiential residential and commercial environments along with an expansive collection of lifestyle product designs and furniture. The demonstration of the FAT Collection bears semblance to dreamy aesthetics; a nuanced and sensorial interplay of suppleness and strength. Inspired by soft furnishings, and minimalistic and organic forms, the collection is an exploration of form, texture and colour which help convey a sense of calmness and simplicity.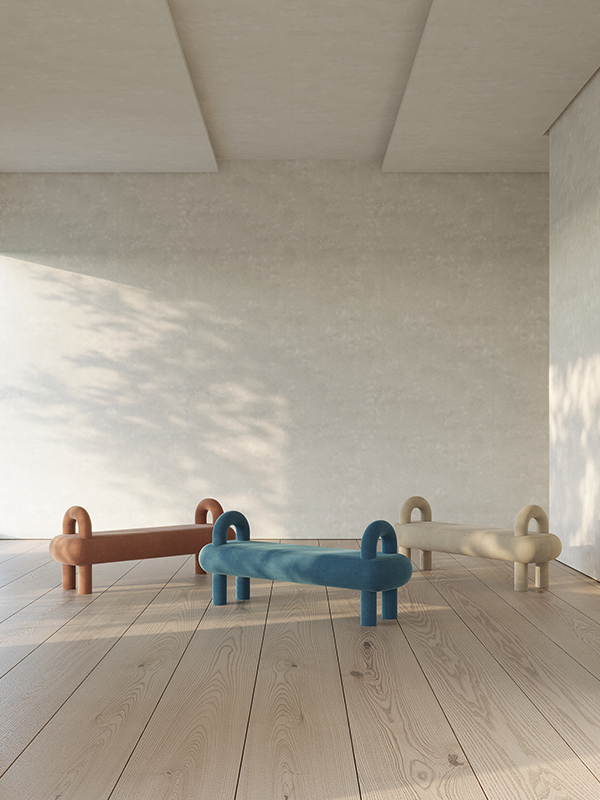 Striking a balance between aesthetics and functionality, Rehan expresses "I think the key is to first identify what the client wants to achieve by adding a certain piece to a space. When in doubt, I feel it is always better to first address the function and then let that dictate the design! Whereas if functionality is not the top priority, then the aesthetics should be the highlight".
Often synonymous with nature, curved lines celebrate an atypical softness that exudes a well-rounded look for your space. This set of curvilinear seating serves as a tangible specimen of the brand's fondness for exploration; creating an instant minimalist centre point for any space and surprisingly versatile.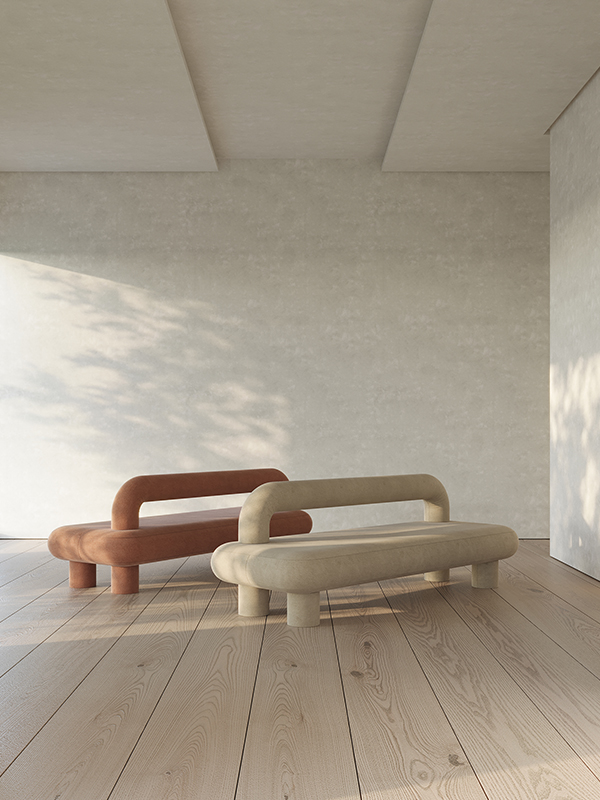 This soft, neotenic furniture trend is taking over homes after years of an industrial-influenced aesthetic being the go-to. Neotenic features include inviting plushness, squidgy textures and natural shapes with soft edges. To create a serene space you can choose curved furniture in soothing colours or bring in hues reminiscent of the Earth; organic and finer textures in upholsteries that resonate with nature and outdoor environments. An advantage of opting for curvilinear shapes and a circular furniture arrangement is that it enhances inclusivity and creative freedom to define your personal space. By adding soft lighting, delicate lamps and statement chandeliers as part of the room décor, further enhances the aesthetics of curved furniture.
The FAT Collection by Bombay Design Lab is at once elegant yet relaxed and playful, luxurious yet approachable; detailed with richly-textured fabrics in the colour palette of monochromatic earthy hues with a dash of contrasting blue tones. The pieces appear monolithic in nature, and the lack of visible hardware or joints communicates a dynamic illusion of a singular material.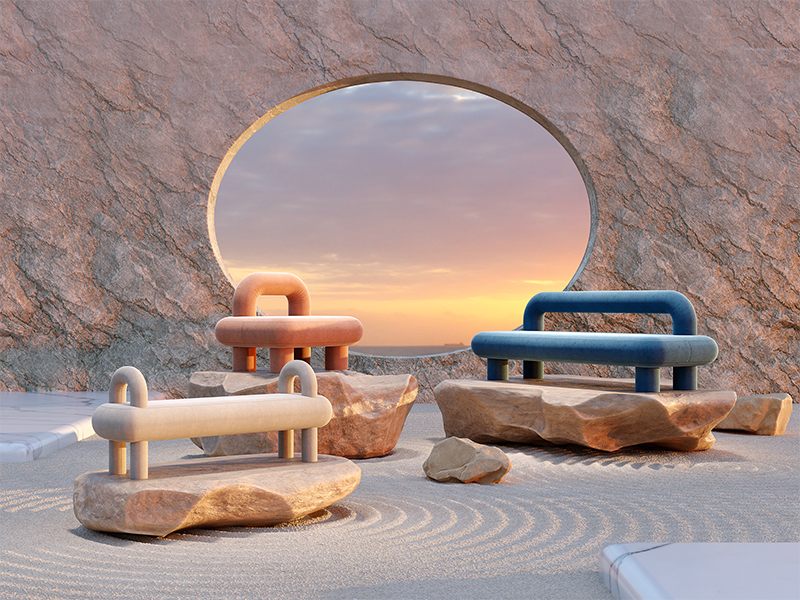 The ethos of Bombay Design Lab stands on a strong artistic vision, not afraid to create something that feels fresh and forward-thinking. "Having studied Interior Architecture, product design is not something I had previously imagined I would do. But once I started gaining real-world experience, I realised the potential of furniture! A space no matter how well designed will always feel empty without any objects! Objects that inhabit a space are what help make it come to life", adds Rehan.
Although the studio's design aesthetic leans more toward contemporary and modern creatives, it also draws inspiration from Rehan's experiences through travel, food and fashion. "A few of the key things to consider when designing products would be the ergonomics i.e. the functionality of the piece. The materials also of course have to be taken into consideration – the durability, sustainability, cost", concludes Rehan.
Also Read: 7 Fluted Glasses To Help You Ring In The Festivities