From Chor Bazaar To Christie's – The Art Of Identifying A True Antique From A Reproduction
6

Apr

'21

4:58 pm

by

Nuriyah Johar
Tucked away in old Parsi homes, scattered throughout the bustling lanes of Chor Bazaar and Oshiwara Furniture Market, and rooted in Raj-era clubs where it seems an extension of its environment, antique furniture's sweeping presence in Mumbai is a result of the city's colonial past and legacy of furniture making. Mumbai is a veritable repository of culture; from the British to the Portuguese, Mughals to the Marathas, Gurajartis to the Parsis, this flourishing business port witnessed an undeniably diverse range of individuals establishing their roots here. Layer upon layer of distinct heritage and customs coalesced in a pluralistic fashion giving us everything from grand Indo-Saracenic structures to sleek Art Deco designs.
Another such manifestation of its historical circumstances is Bombay Blackwood furniture. This handsome, decidedly intricate style of Malabar teak and rosewood furniture was an offspring of European aesthetics and Indian craftsmanship. A demand by the British settlers in India for custom furniture akin to what they had back home was fulfilled by the Gujarati and Parsi craftsmen in Bombay (bringing with them their experience in shipbuilding) who eventually imbued them with local design sensibilities. Today, genuine Bombay Blackwood furniture can go for exorbitant prices and is coveted by collectors across the world.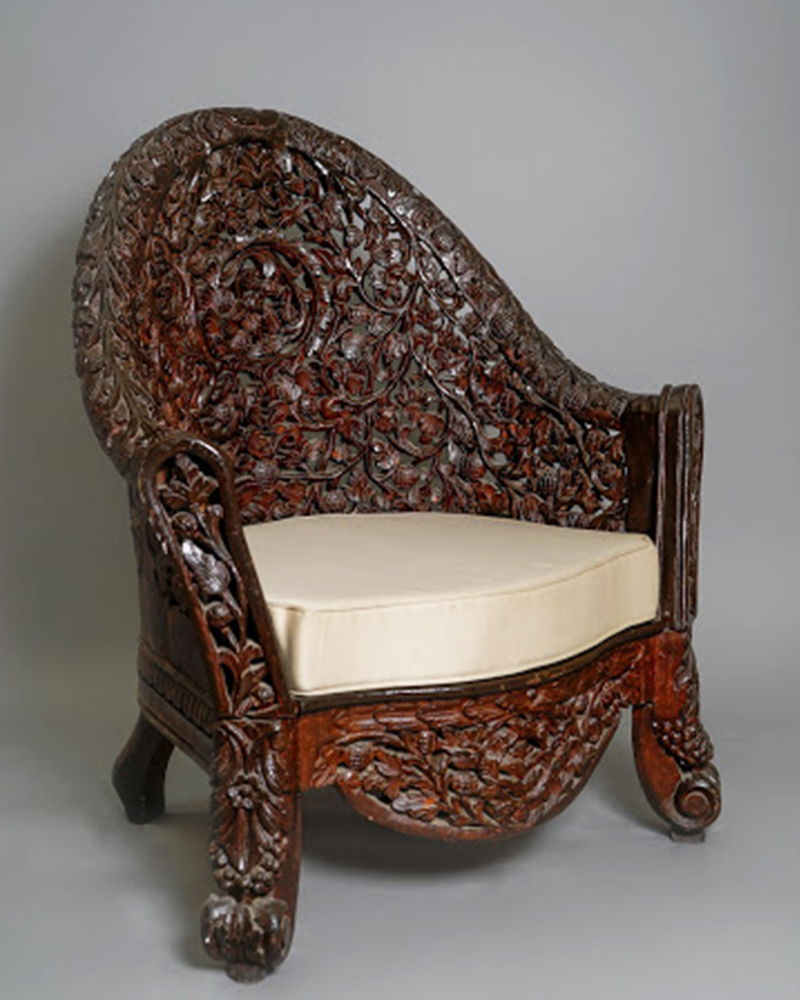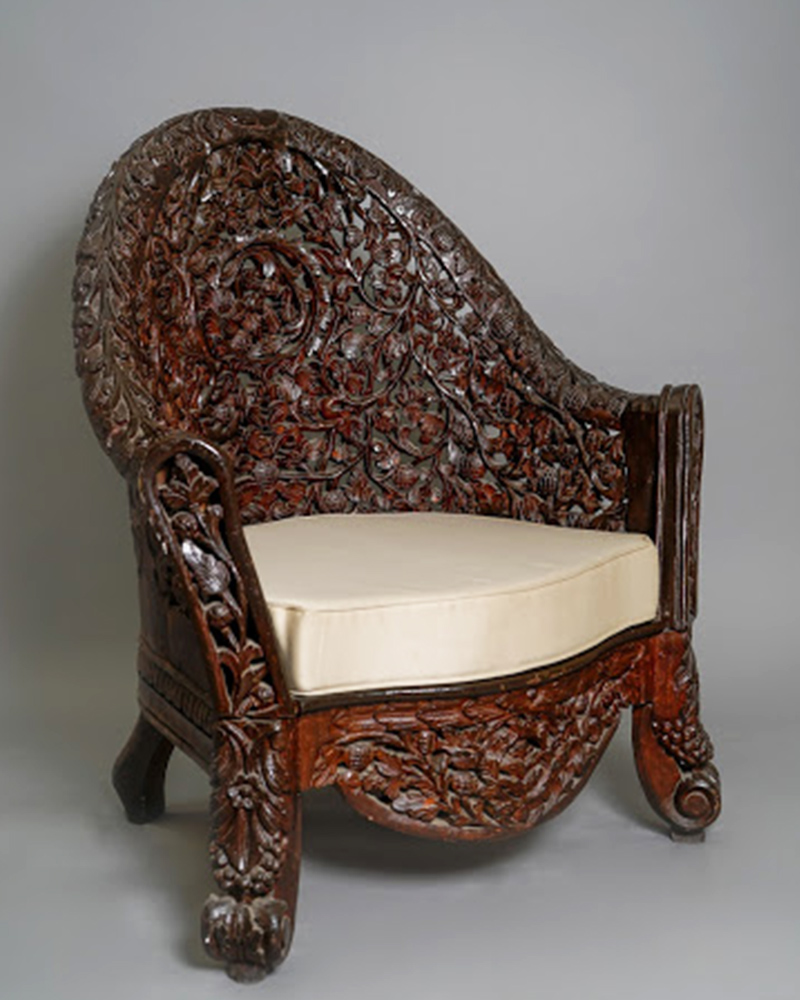 The demand for this furniture was promptly recognized, resulting in thousands of reproductions. However, the question which remains is this – how can you distinguish an authentic piece from a fake? While the older reproductions have secured the status of 'antique' themselves, the rare originals, the limited-editions, and the collectors' pieces lie on a different plane of worth. The former category can be sourced without too much trouble from a dealer, but the latter is a lot more elusive, finding itself in the most exclusive auctions. According to Roman Sayed, an antiques dealer and owner of Royale Treasures in Alibaug, most of the Bombay Blackwood furniture pieces in the market today are reproductions. "Less than ten percent of it is original, and what's available is prohibitively expensive. We used to get authentic Bombay Blackwood furniture 20 years ago but now, it's all teak wood stained with rosewood," he tells us.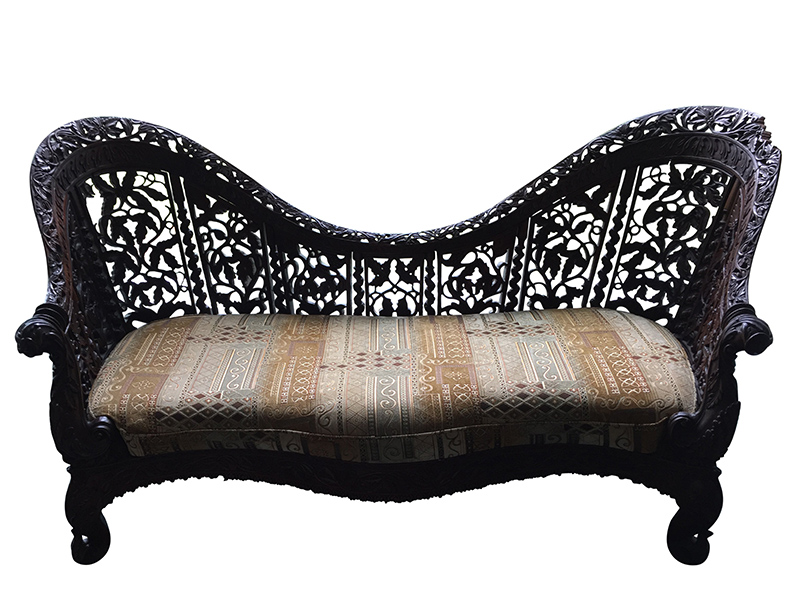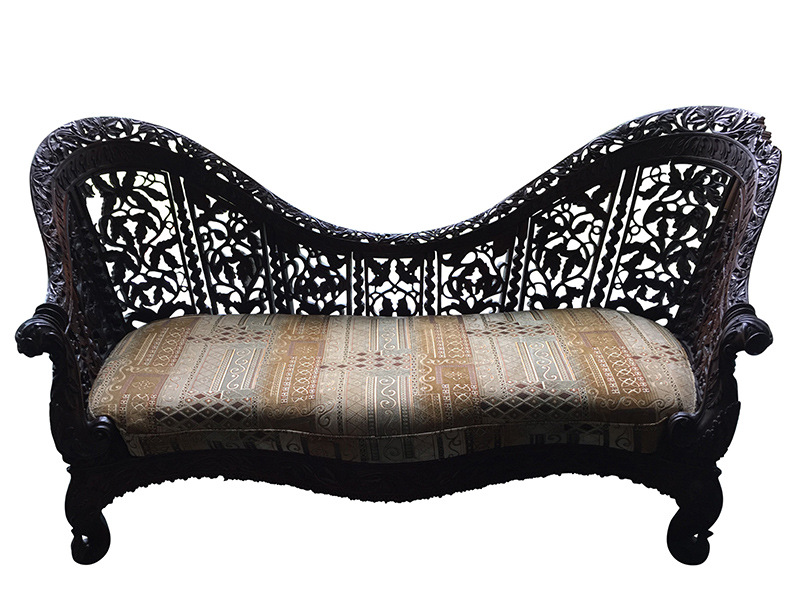 There's a reason for this sudden efflux of Bombay Blackwood furniture from India and its consequent price hike – awareness. In the pre-internet era, most homeowners with generational furniture had little frame of reference. They relied primarily on local dealers to best authenticate and price their furniture which was as a result, often undervalued. "Now, thanks to Google, the scenario has changed," says Sayed. "Most people go onto European websites to check the prices of the kind of furniture they have. They then come back to their dealer with an international rate, stating how much their piece sold for in a Bonhams auction." When Indian dealers couldn't match European prices, the authentic pieces got sold internationally, taking them out of circulation from the Indian market and leaving behind mainly the reproductions. Another interesting offshoot of this increase in general awareness is a growing reluctance amongst owners to part with their heirloom furniture. "20 years ago, people wanted to just sell off their old furniture and make room for modern pieces. Now, they know the value of it," says Dr Anurag Kanoria, collector, and founder of The Great Eastern Home.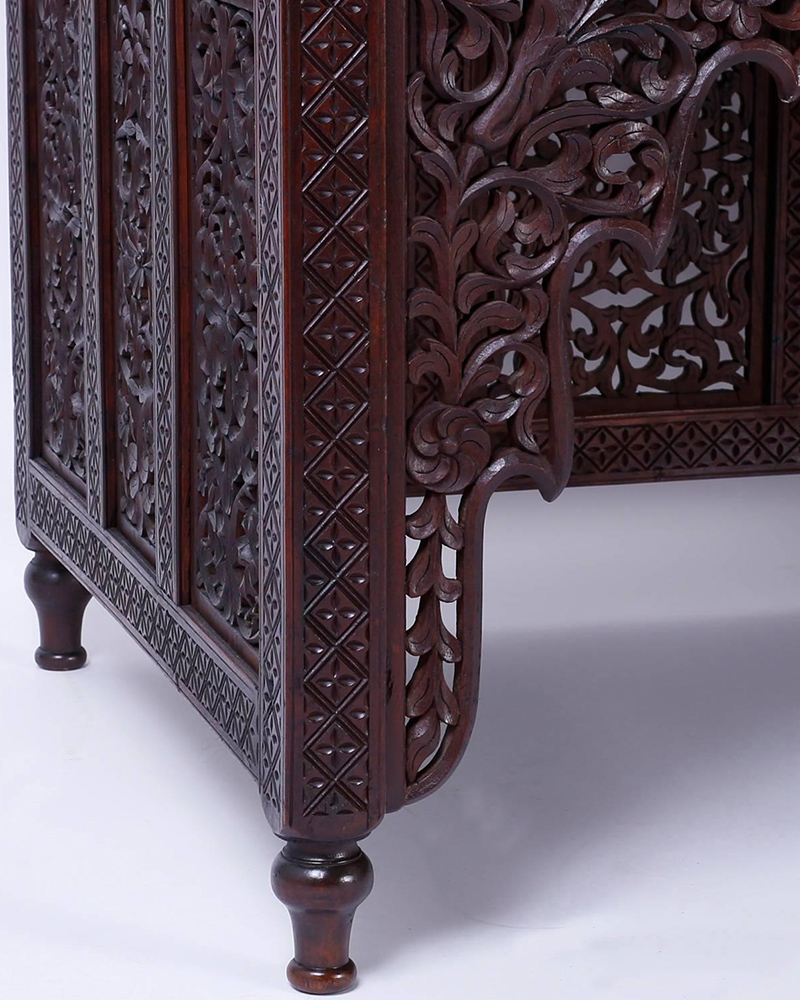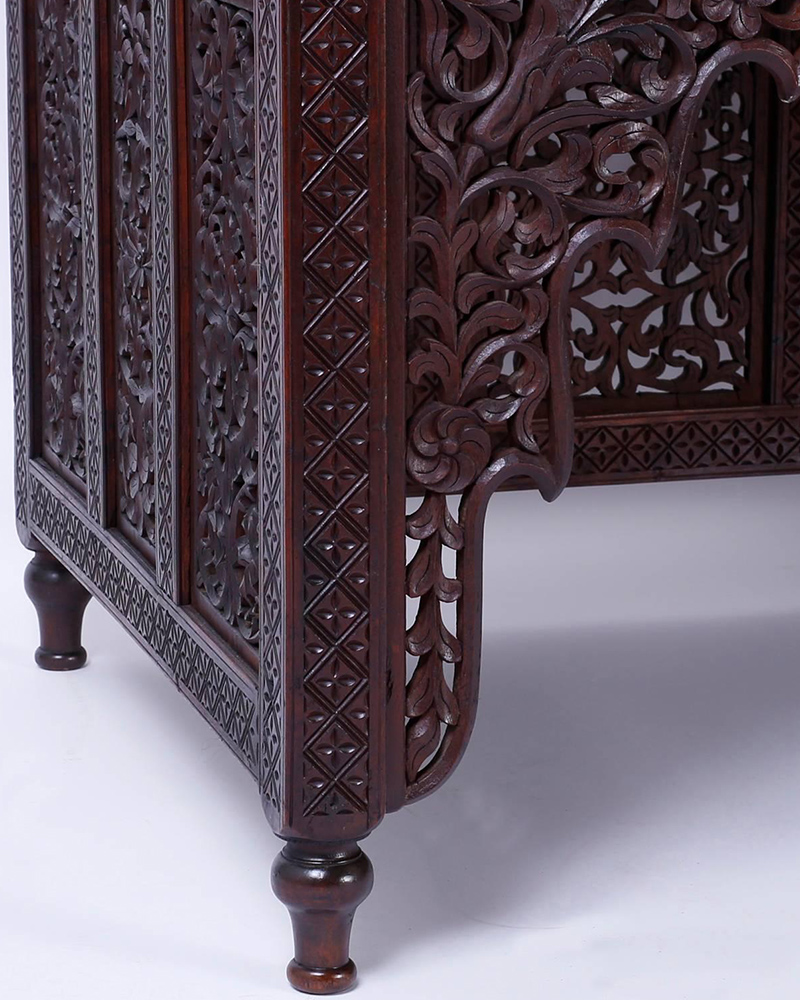 The reproductions in the market today are exquisite in their own right, however, if you look close enough, there are a few telling indications of their lack of authenticity. While one would require an expert to ascertain the value of pieces, here is how amateurs can gauge where their antiques lie on the spectrum –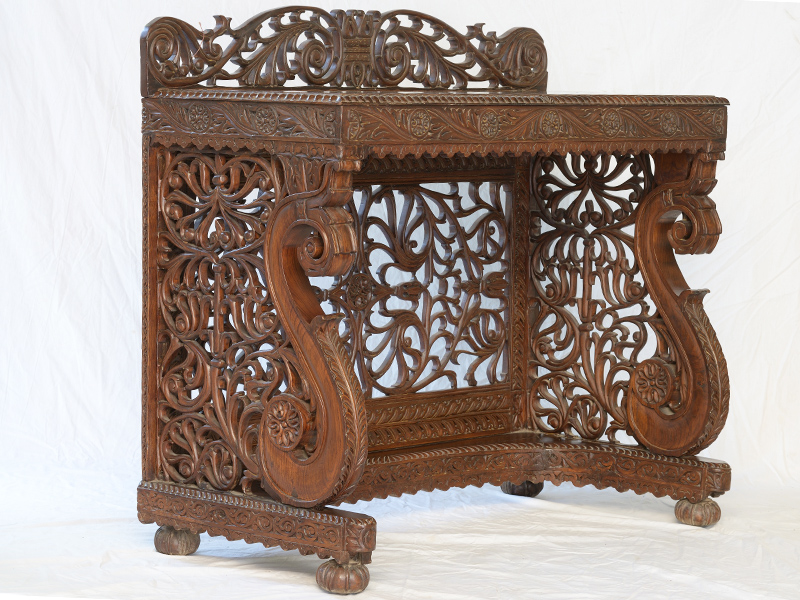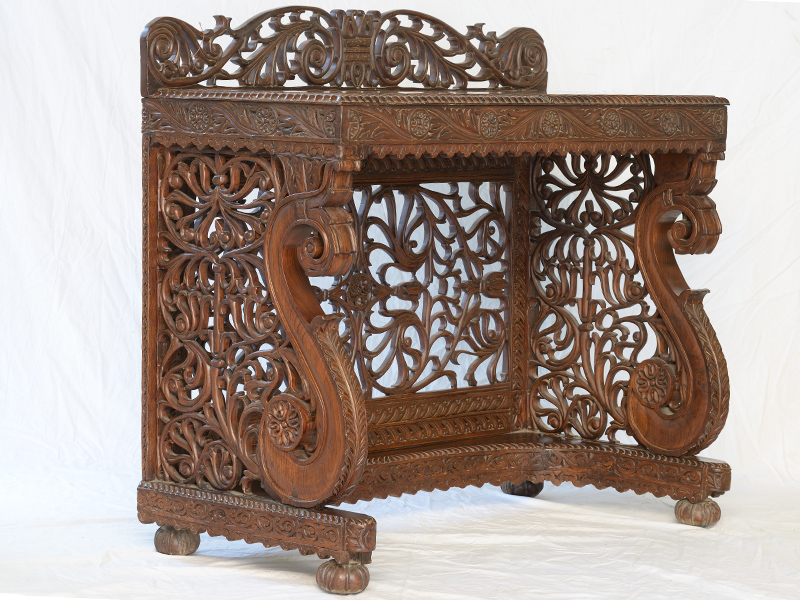 Take Note Of The Time And Source –
Time is one of the most obvious identifiers when it comes to verifying the legitimacy of a piece. Heirloom furniture which has been in the family for generations is more likely to have a greater claim at authenticity than that which is purchased at an antique store or a flea market.
Examine The Quality Of Wood –
Antique furniture was, needless to say, made from old wood. A whole piece of furniture was usually made from a single tree and as a result, required fewer cuts, and bore a natural finish. In contrast, a reproduction is often made from different woods with varied materials and textures, which are often evened out through staining processes. A close examination of the textural consistency in a piece of furniture can be a good starting point in establishing its authenticity.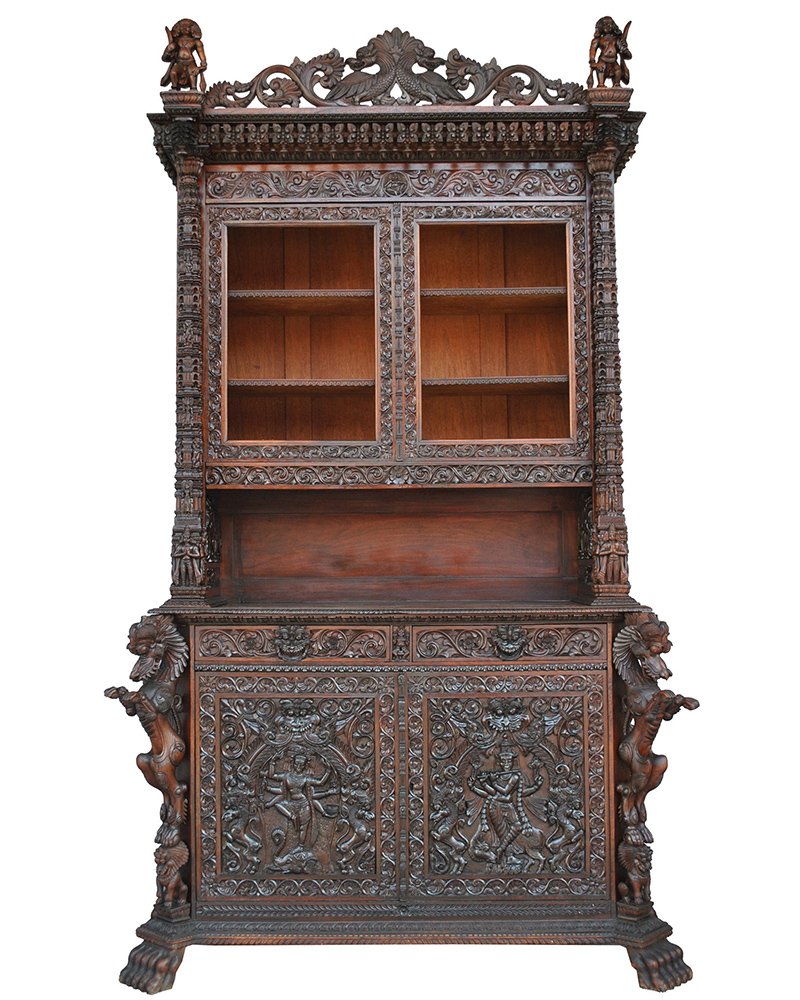 Observe The Joinery –
The greater the number of joints in a piece of furniture, the more likely it is to have been made commercially and in more recent times. There is a distinct affordability aspect to a reproduction. However, true antiques were made with a much larger emphasis on aesthetics as opposed to commercial viability and as a result, bore fewer joints. Additionally, newer furniture pieces sport a different kind of joinery altogether, which is bolder in order to cut down on labour costs.
Look For Shrinkage Where Relevant –
With time, any piece of wood will tend to shrink in width (and not length). This shrinkage can be observed in certain parts like the bottom of a drawer. If the bottom is made of two pieces of wood, an almost imperceptible space between the two boards serves as an indicator of age. A round tabletop can ascribe to this test too. Due to woods ability to shrink only in width, an antique will bear the slightest oval shape, as a result of shrinkage across the grain in the top. Given that, a perfectly circular top will more likely belong to a reproduction.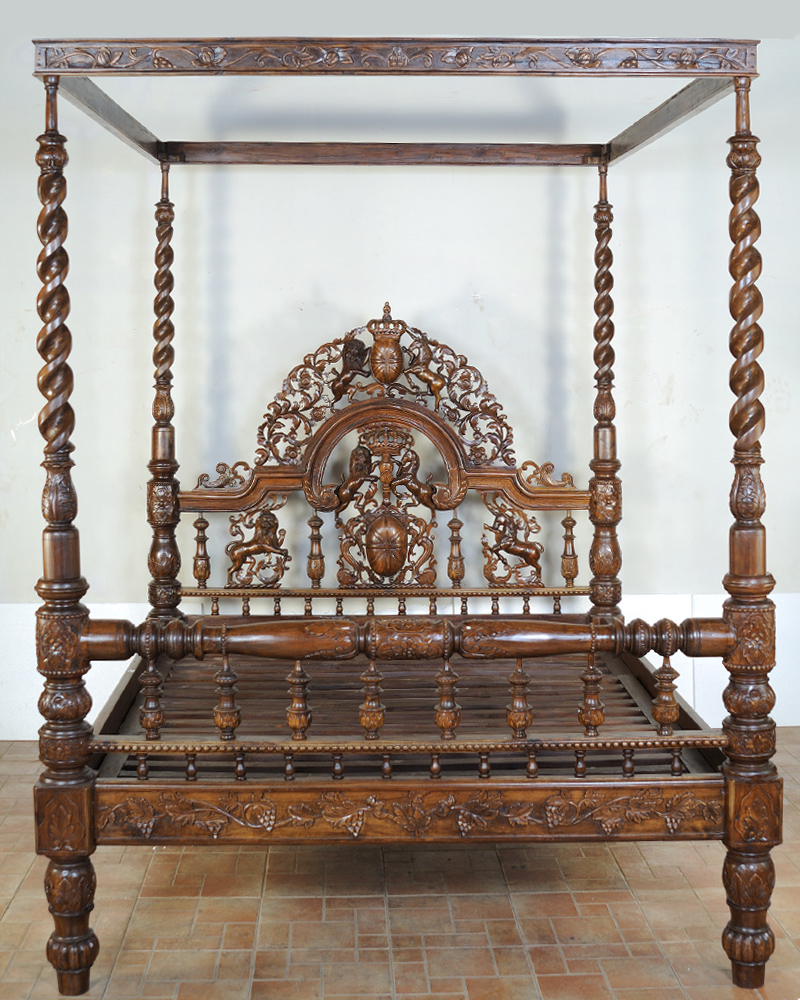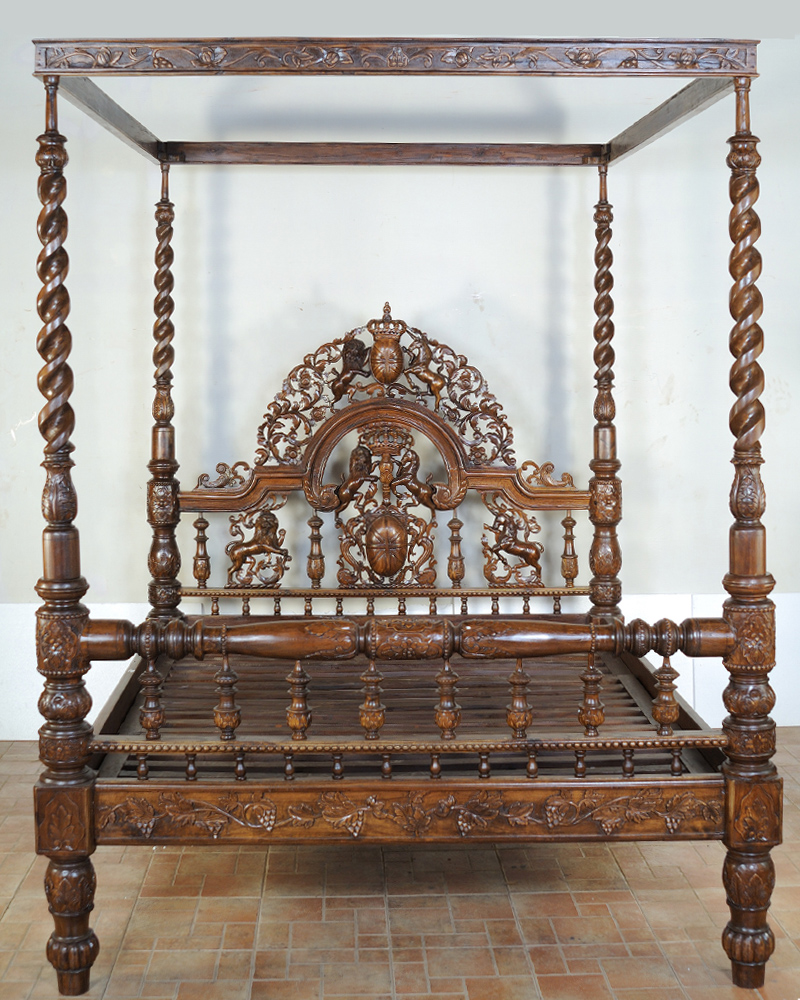 Explore The Piece For Signs Of Age –
A true antique can come with clear indications of age, like boards separating on the seam as opposed to a flat and smooth top. Inspect the piece closely and pay special attention to the parts that aren't intended to be seen. Carefully taking a piece of furniture apart can offer a thorough insight into its age. For example, one can empty a chest off its drawers and examine the bottoms and sides for signs of wear and use. Keep in mind, however, that indicators of wear often vary on an antique, appearing more clearly in certain spots, whereas a piece that is simply made to look old will tend to have all-too-uniform signs of wear. Look closely at the hardware too – right from the knobs to the nails. Staples are a clear sign that the piece is a modern reproduction.