Immersive Dressing Room Experiences, With Jaipur-based Brand Attitudes
3

Mar

'22

5:50 pm

by

Nitika Choraria
Seamlessly transforming spaces into bespoke experiences, Attitudes epitomizes the notion of functional luxury, and each and every facet of dressing. It breathes life into one's routine ritual of getting ready. Founded in 2019 and based in Jaipur, Attitudes is the brainchild of Priyank and Paritosh Mehta, that fuses design and craftsmanship to bring masterly dressing suites to life.
With the urge to explore uncharted territory in the world of design, the duo found themselves on a quest that led them to the often overlooked yet essential element in the construction of a home – The Dressing Room. Over months of R&D, a thorough understanding of local crafts and an unsurpassable mastery in leatherworks, along with a team of talented designers and artisans, the duo conceptualized not mere dressing rooms, but immersive dressing suites that are simply indulgent.
The brand, Attitudes, serves as the ultimate one-stop solution for both architects as well as clients, by working rather closely with them to understand their needs. From creating layouts to structuring the space, they offer customisations to factor in and fulfill the individualistic requirements of homeowners.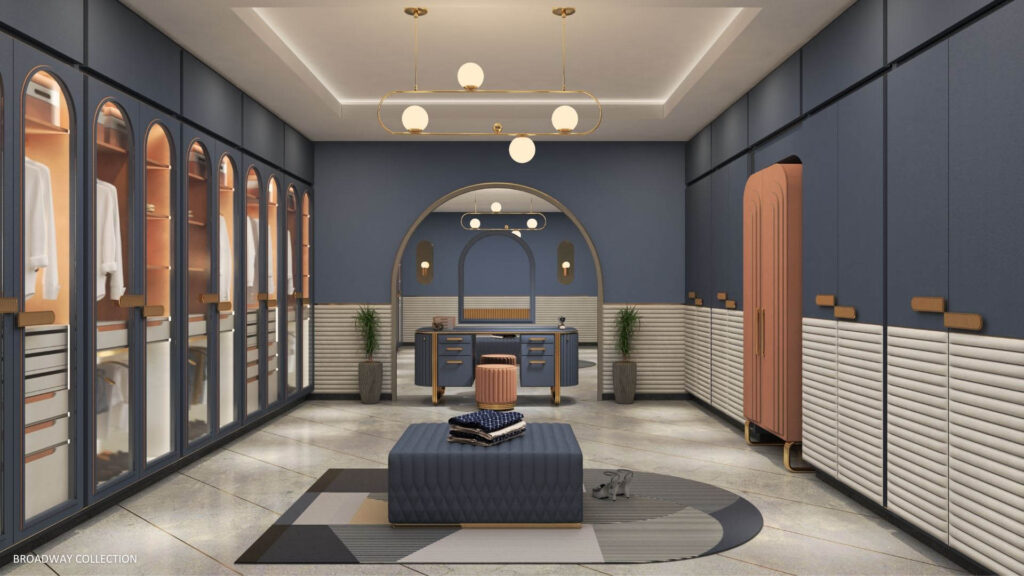 Attitudes is undeniably the perfect answer to those looking for handcrafted masterly dressing suites, showcasing a design language that truly stands out. Reinterpreting the 1920's Art Deco style with a contemporary lens, their walk-in wardrobes and suites weave forms and patterns through modern lines.
An amalgamation of aesthetics and functionality, their designs are creatively comprehended to harmonize with the unique look and feel of a home, whether it is classic and opulent or contemporary and minimalist. "The aspiration is to epitomize every facet of getting ready in order to transform spaces into experiences. A palette of colours, leather detailings and metalworks are synchronized together to bring our collections to life", says co-founder Priyank Mehta.
Crafted in leather, the dressing suites by Attitudes feature an extensive curation of wardrobes, dresser vanities with mirrors and pouffes, island counters, day units and luxury safes that add sophistication to security. "We custom-craft dressing suites to harmonize with a home, architect's vision and space configuration as well as the functional requirements of our clients", adds Mehta.
Each collection is made-to-measure with the finest craftsmanship, in an interplay of sumptuous materials such as natural leather, wood, micro-fabric and metal, before they are tailored to satiate the homeowner's requirements of a dressing room. Durability and longevity are key to the brand's design philosophy, which they attain by ensuring the quality of craftsmanship and materiality.
The hand artistry of inlays, patterned quilting on micro-fabric and metal casting of knobs are woven together into a space that truly exemplifies handmade luxury. Every piece and space that is brought to life by Attitudes, then, is aesthetically profound with a unique design interpretation.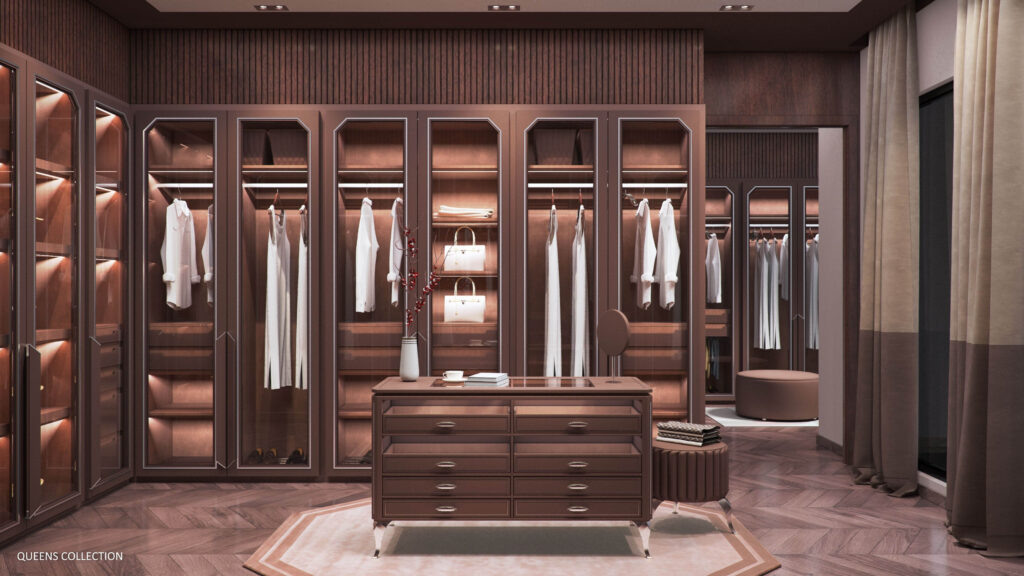 Since their launch, Attitudes has collaborated with architects across Mumbai, New Delhi, Bangalore, Hyderabad as well as with clients from the Middle East. The brand brings its vision of creating masterly dressing suites by staying true to their philosophy of "specializing in the construction of luxurious and glamorous spaces that take the art of dressing to the next level."