Recapturing The Charm of Teak Wood with Contemporary Furniture by Tectona Grandis
25

Mar

'22

12:31 pm

by

Sneha Shah
When it comes to furniture design, more often than not, we consider teak an excellent wood material that is attributed to its robustness and versatility. It is widely considered as the 'king of woods' and is also enormously valued by the industry experts. Teak, a tropical hardwood, is deeply embedded in the architectural and religious traditions of India for its exceptional properties, primarily found in South and Southeast Asia. Like all things that have passed the test of endurance, reclaimed teak that has been toughened over decades is a strong and sustainable material for design. It is Ahmedabad-based Tectona Grandis Furniture that holds a firm footing over this same teak wood that has been seasoned and strengthened over years in extreme conditions. The firm takes its name from the scientific name for teak, creating furniture that weaves contemporary designs into this time-tested material.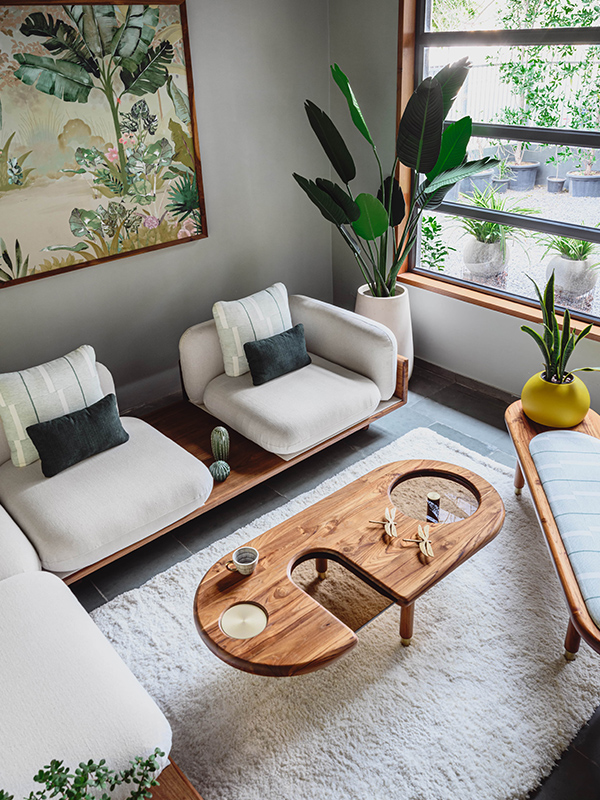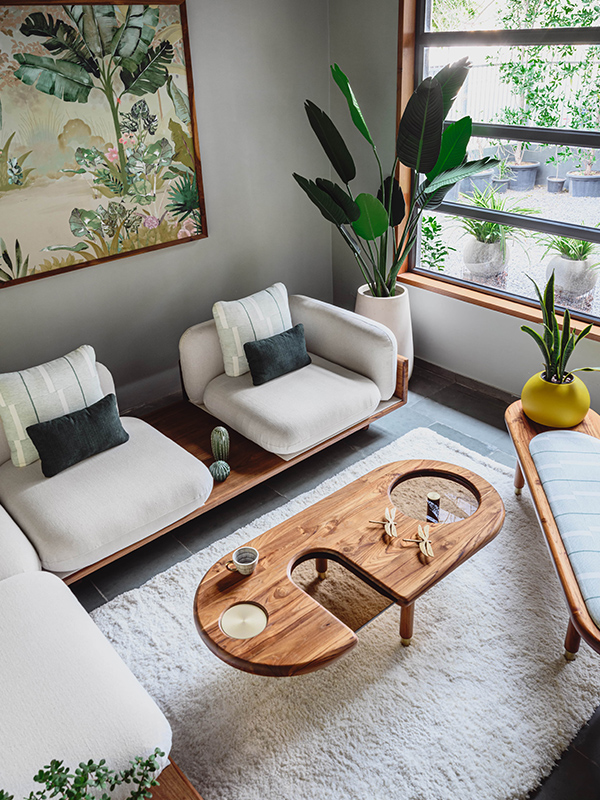 Tectona Grandis Studio is the expression of founder Dhruvkant Amin's passion for originality and love for crafting something strikingly singular. At his experience centre, one can see that the furniture designed by him has a character of its own, standing boldly in perfect harmony with its ambience, and reflecting the quality of work of his experienced team. "The insight of my knowledge gained from NID and the practical learning observed by being in the company of skilled craftsmen gives me a unique perspective which motivates me to create, recreate as well as experiment with the boundaries defined by all. A challenge can be the most motivating factor for any human being and so is mine", says Dhruvkant. When he looks at the ordinary piece of furniture, shapes break, get scattered and form a never-before-seen design!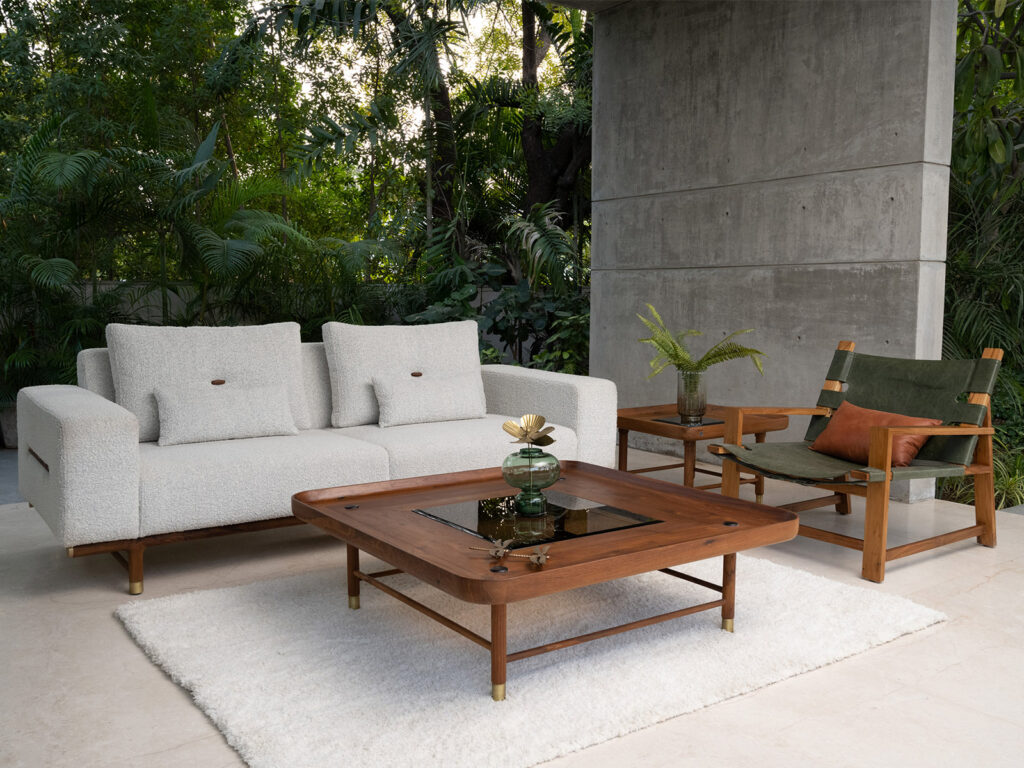 Teak wood, being softer than any other wood, with its attractive grain pattern and warm colour, opens up the opportunity of designing distinctive pieces, and elevates the uniqueness of furniture crafted in their studio. It is this peculiarity that motivates Dhruvkant Amin to design furniture pieces that are rare, sustainable, and yet iconic.
"Our principal material is already defined due to my love for teak wood. Having said that, this material itself encourages me to derive forms suitable for the current contemporary trends. Along with teak, we also experiment by adding elements of brass, stone, glass, cane etc to balance or enhance a form", explains Dhruvkant. The versatility of teak wood makes it easier to blend it with any other material, with an added bonus of its natural colour and style which speaks luxury and comfort while the other exceptionality is its dense structure which makes the carving process simpler.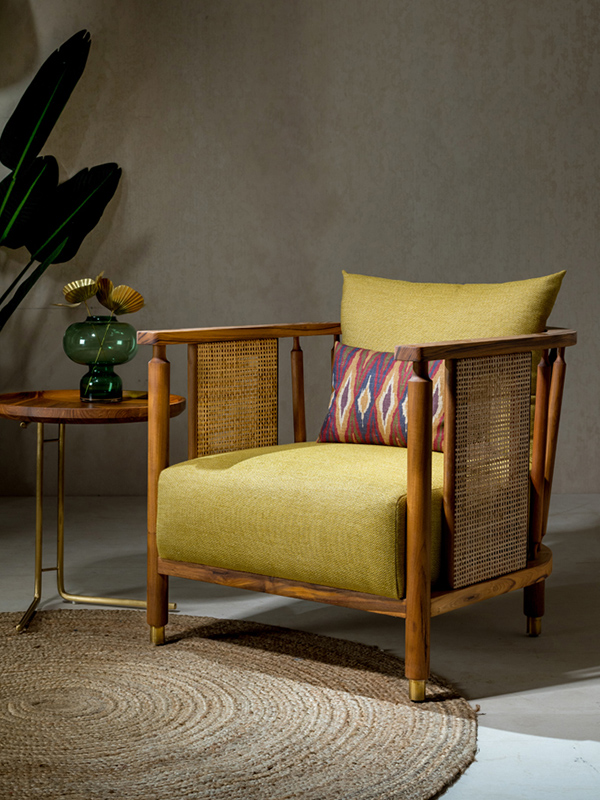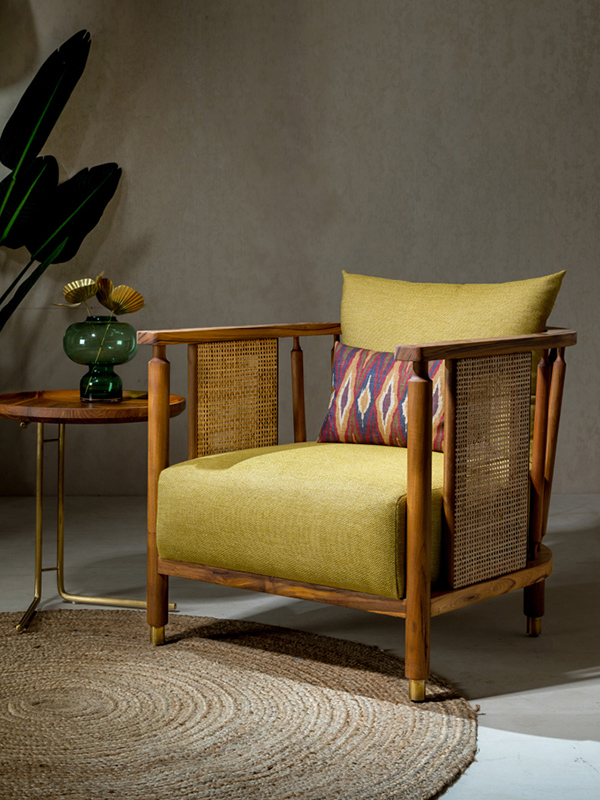 With the belief towards conservation of the environment, Tectona Grandis is specialized in making furniture out of 'Reclaimed Teak Wood', with the overarching ethos of handcrafted sustainable design. The coating used for the finishing of furniture is also environmentally friendly, and the in-house designs and manufacturing allow the company to offer customized solutions to specific requirements of its clients. The contemporary designs of Tectona Grandis redefine the functionality of teak wood furniture that offers unparalleled comfort and flexibility to its consumers. Each piece is designed and prototyped with various revisions in the thought process as well as detailing before successfully achieving the end product.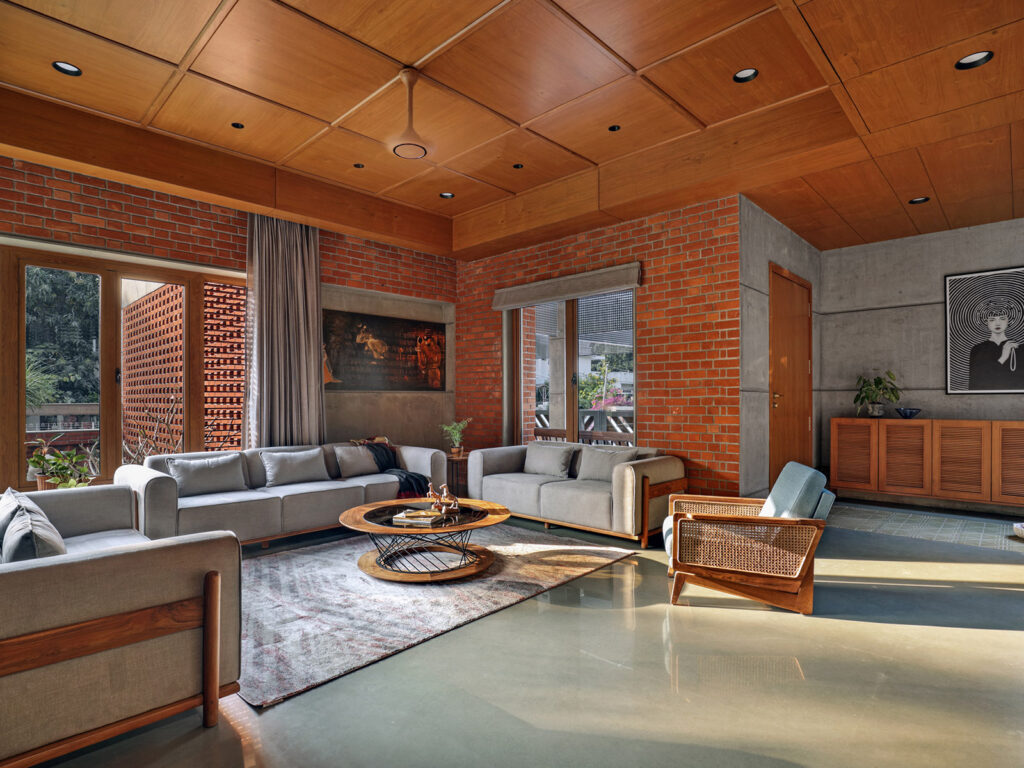 "There is innumerable wealth in our local crafts as well as craftsmen. Having the resources one needs in abundance can be of great advantage for any designer to create a numerous range of products. When your products are appreciated by fellow designers from different disciplines as well as by people of your own fraternity, one does feel content. But when various designs of ours are largely admired by our clients, we understand the value of form and functionality applied to those products. That is truly gratifying", says Dhruvkant. Tectona Grandis, a reflection of Amin's passion, adheres to the fundamental idea of a good design being simple but significant.