Reclaiming Nostalgia With Madras Makers
22

Jan

'21

12:00 am

by

Nuriyah Johar
This Chennai-based bespoke furniture company evokes some truly winsome paradoxes. It evinces a sense of nostalgia, yet is superbly timeless in appeal. It is a tangible preservation of the craft of hand carpentry passed down for several generations, with resourceful incorporations technology. It is a preservation of the historic essence of Madras, and it carries forward the city's legacy into a modern age through exquisitely crafted wooden furniture.
Madras Makers was envisioned in 2013 by Prem Balasubramanian and Carola Winnie, a husband and wife duo with backgrounds in architecture and nuanced understandings of latent aesthetics and human comfort. Driven by a holistic approach to design, their aim to uphold fine craftsmanship and authentic materials translates into a strong brand narrative.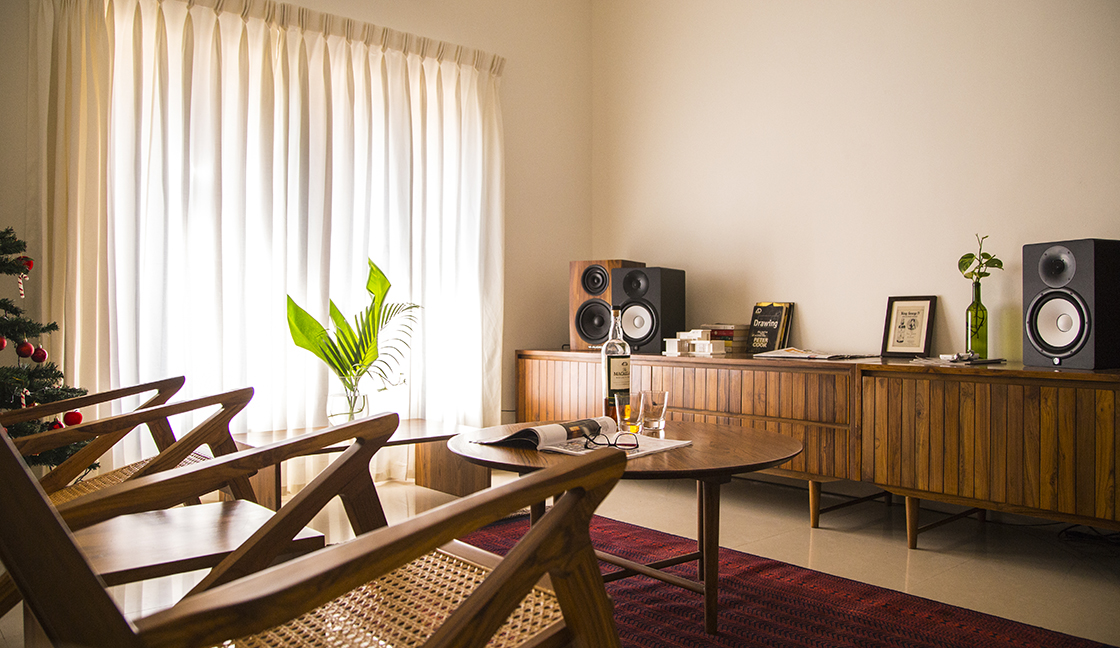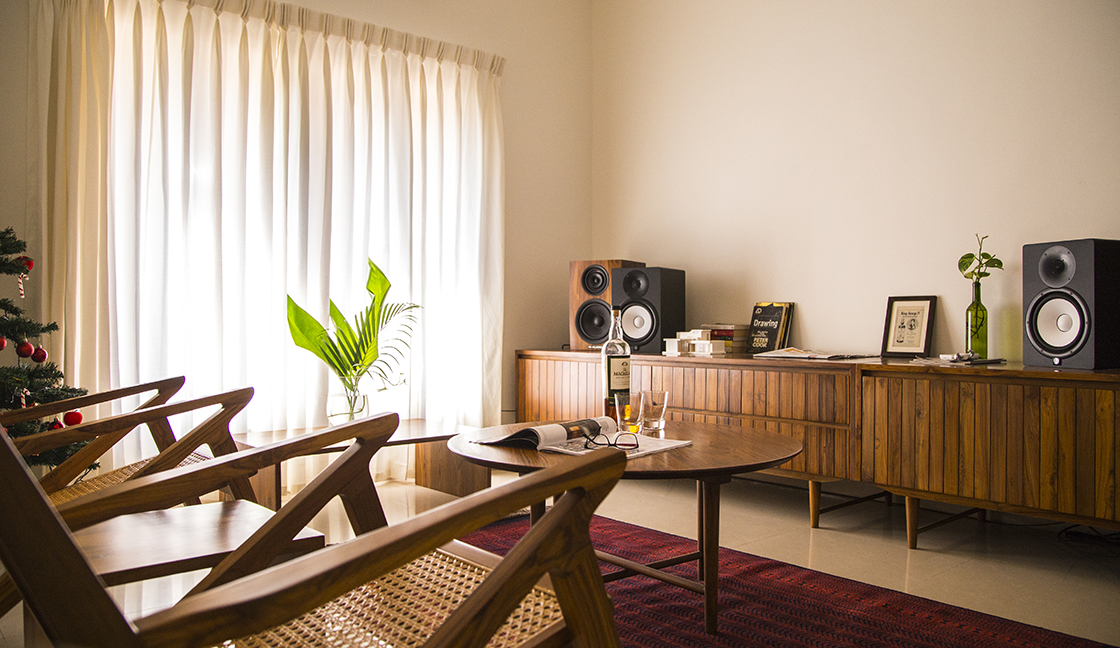 In an era of complete automation and unchecked mass production, Madras Makers takes a conscious approach that focuses on quality. Leasing new lives to the wood from colonial buildings in Chennai, the company has made it an objective to use only reclaimed wood. Not only does it promote a very tangible sense of social and ecological responsibility, but it does so while making a compelling visual statement. All the wood used in their furniture comes from Madras terrace roof structures, which belonged to trees that were of a high-quality timber, with wide girths which were naturally seasoned for over a hundred years. The unmatched beauty of reclaimed wood, with striking grain structures and natural seasoning, translates into unique furniture pieces which tell a story. Madras Makers uses the highest grade of genuine reclaimed Burma and Balharshah teak, along with other native species of wood such as Indian Laurel and Flowering Murdah, and a rare, premium stock of rosewood.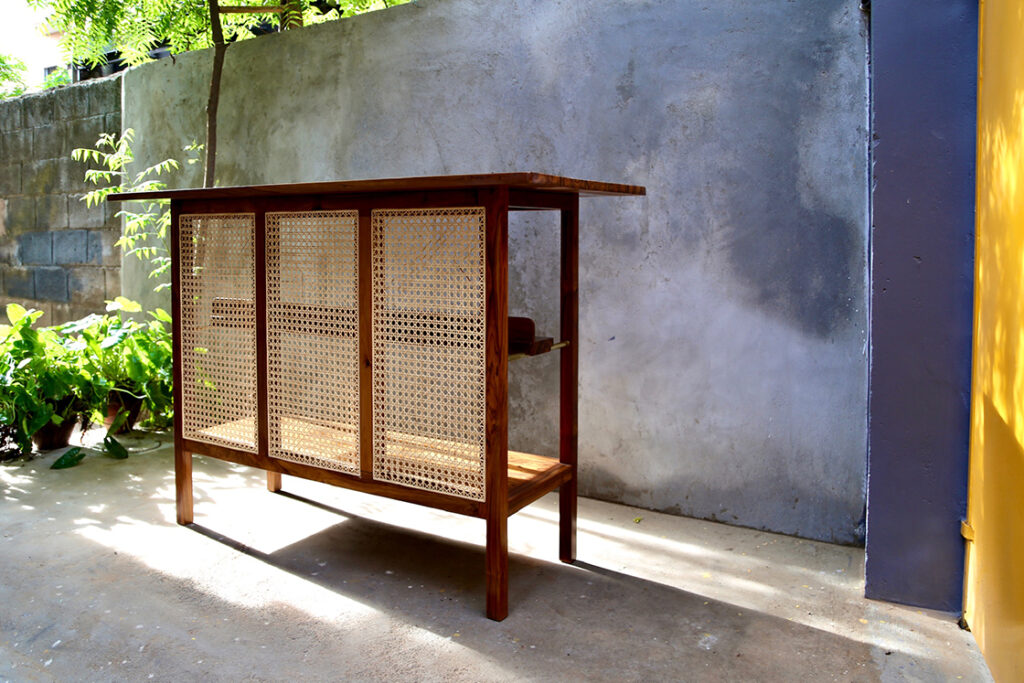 "Over these years, we have gained reasonable control and craft to deploy wood to express our designs holistically," says Prem Balasubramanian. "All our products are completely handcrafted by our skilled craftsmen using both traditional methods of hand carpentry and modern hand tools and machinery. We have developed a 7 stage polishing process to respect every piece of wood that it brings out the true character of every grain in the wood and makes them durable and age gracefully."
Through their evocative wicker pieces, Madras Makers resurrects mid-century modern sensibilities and ushers them into a contemporary age. Their Cavette Chair, for example, features the classic wood-and-rattan combination along with an inventive method of framing wherein a long oblique teak section ties the whole piece together, creating an eclectic chair with a vintage charm. Seamlessly merging the characteristics of a bed and bedside tables, the Coraline bed is a sleek essential in small spaces. The headboard comprises hand-turned wooden rods fixed to a single long bench plank that extends from the bed like two arms, and the piece itself is thoughtfully tapered. Another specimen of Madras Makers' superb craftsmanship is the Tag Table – a stylish desk which rests on four hand-turned legs and a complementary boomerang-shaped peg support.
What ties together every one of their furniture pieces is not just their overarching style or materiality – it is an uncompromising attention to detail, an expert understanding of craft, and a reverence to technique which makes Madras Makers a brand to keep an eye out for.
"We have always aimed to make every piece of furniture timeless through good-design, craftsmanship and material. While we strive to make our design fat-free and without frills we also want each piece to be an heirloom that can be passed down for generations," Balasubramanian tells us.