Sourcing Secrets With Apoorva and Rajiv of reD Architects – The Office Edit
2

Sep

'21

2:00 pm

by

Nuriyah Johar
Sourcing Secrets – a series in which Design Pataki brings to you the hottest insider tips on shopping for decor and art while uncovering fascinating finds from across the globe.
For the office edition, we talk to Apoorva Shroff and Rajiv Parekh of reD Architects; a Mumbai based design and architecture practice helmed by four partners. Shroff boasts a signature style that merges intuitive aesthetics with opulence, and Parekh is an expert in construction techniques, detailing, and code compliance issues. Together, they have a wealth of experience in commercial design. Read on to know more about their favourite local brands for office furniture, tips on buying art, and plant picks.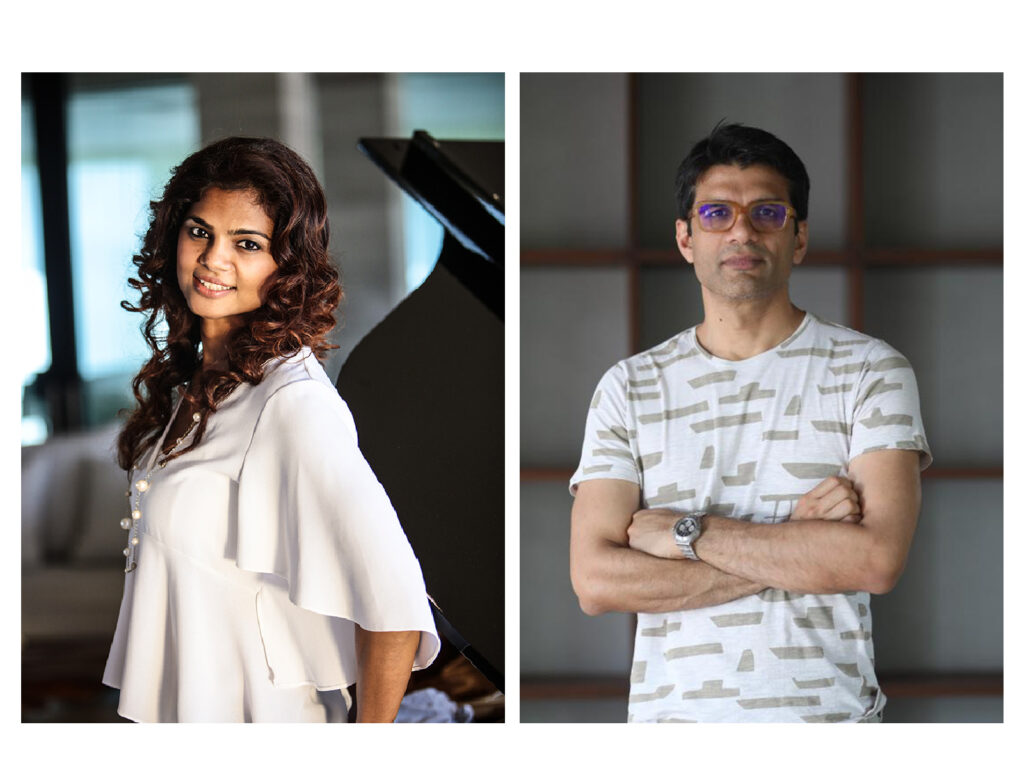 Design Pataki: 3 decor must-haves for the office under Rs. 1000
Apoorva and Rajiv: Accessorizing is such an important part of the design process! Unfortunately, it comes into play towards the tail end, when most clients are running low on budgets. Some of our tips for cheap but fabulous accessories are –
Artificial Books from Defurn
Artificial flowers Crawford Market in Bombay, or Ikea
A downloaded work of art printed on a canvas. This is a quick fix for a wall that is calling out for art. (Always make sure that the art you download is copyright free, or that you have the artist's permission to use it.)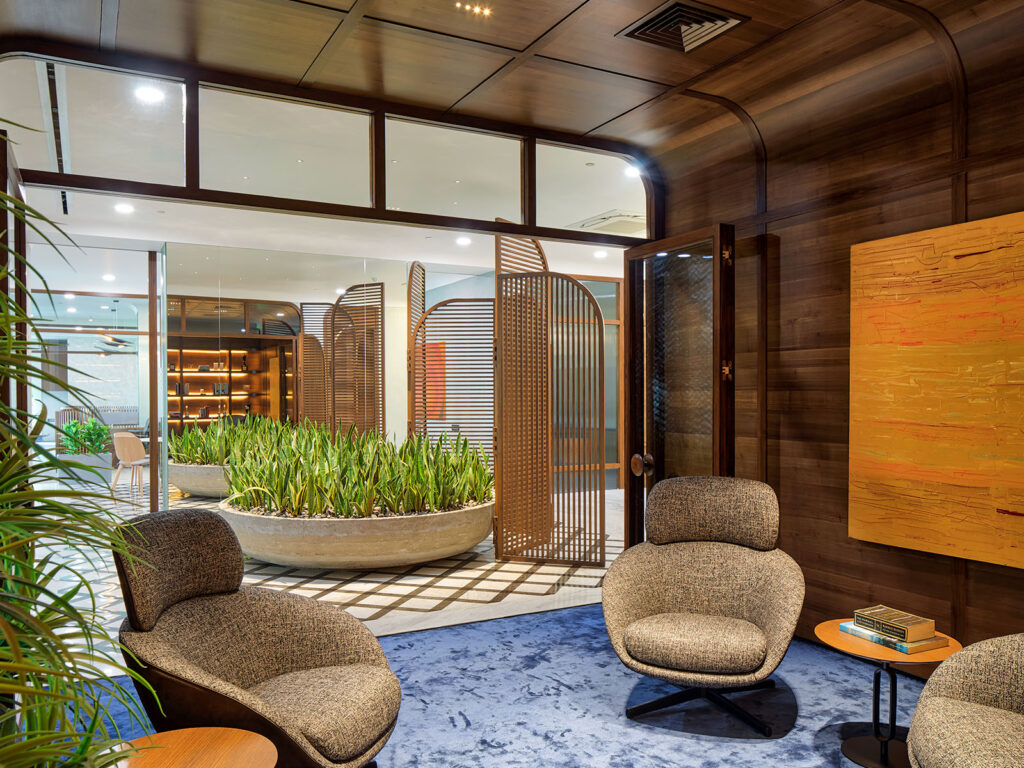 Design Pataki: What are your go-to indoor plants for commercial interiors?
Apoorva and Rajiv: Indoor plants not only purify air, but also brighten up office spaces with no natural light. Here are our favourite plants that are high on the aesthetic quotient while being low maintenance.
1) Mother-in-Law's Tongue (Dracaena Trifasciata)
2) Brassia
Our go-to vendor in Mumbai is Passion Green.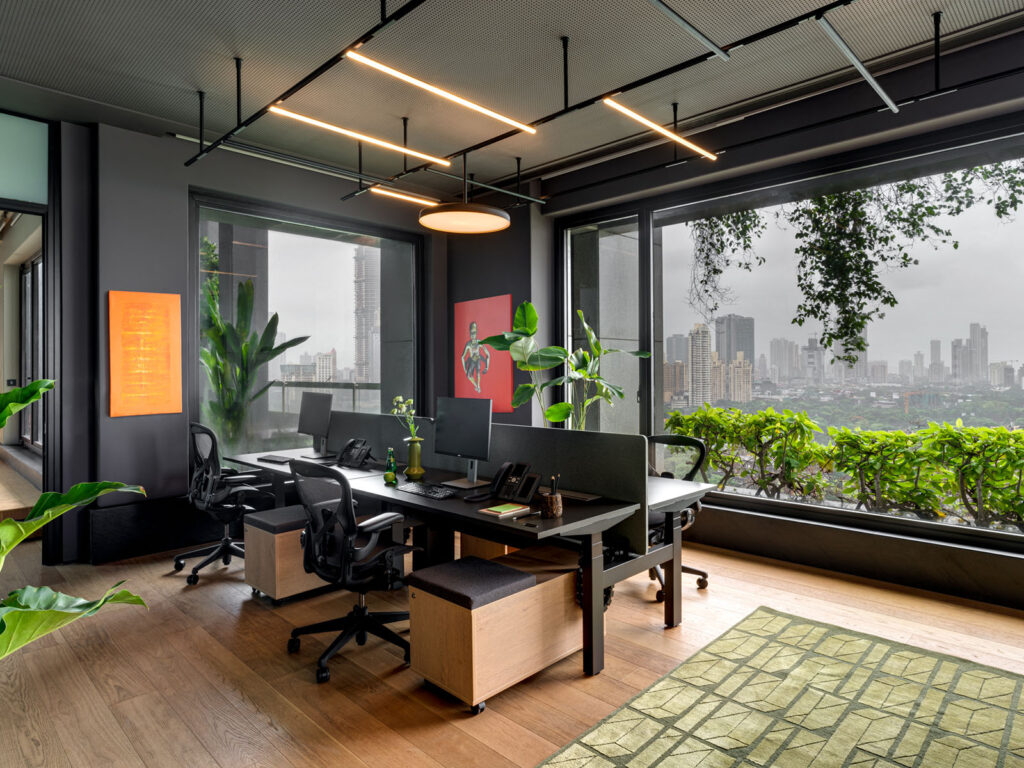 Design Pataki: Your favourite international brand for office furniture
Apoorva and Rajiv: Having worked with several private equity firms, we have come to a consensus that nothing comes close to the comfort of the Aeron Herman Miller Chair. When one tends to spend 9 hours sitting in front of a screen (especially with zoom meetings replacing any possible outdoor work) ergonomics come first.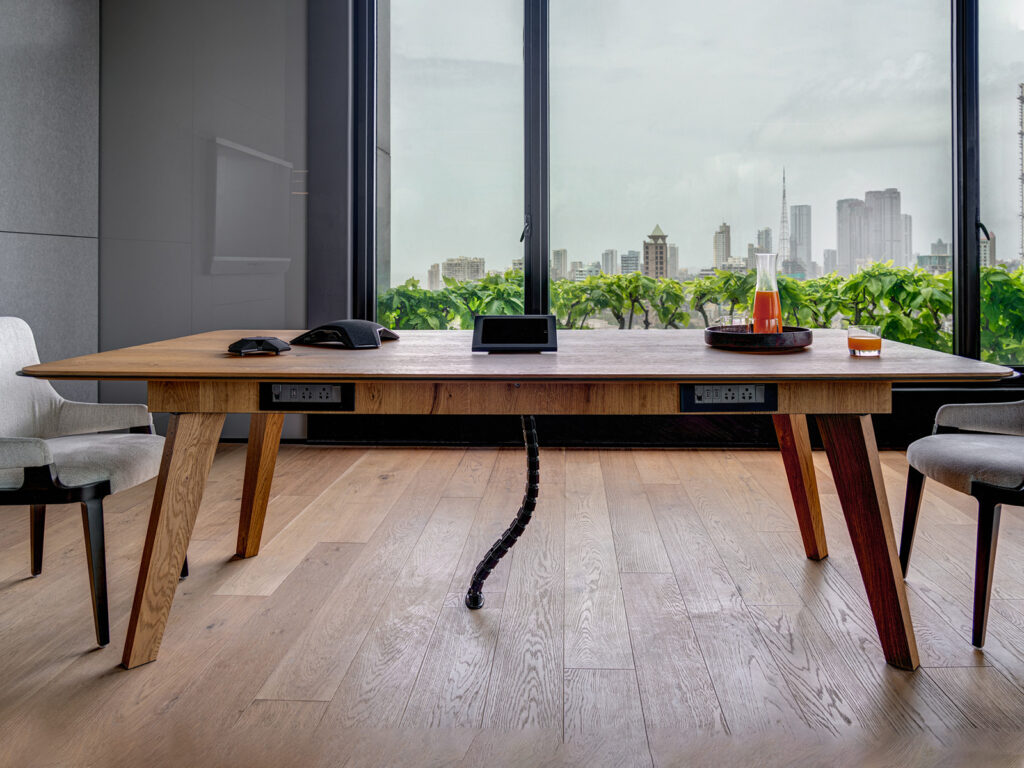 Design Pataki: Your favourite local, sustainable brand for office furniture
Apoorva and Rajiv: ColoreD, by Shilpa Parekh. When you need customisation, ColoreD is the brand to go to. They will work with your budget and deliver on time. Depending on your budget and time, they recycle and repurpose industry waste to customise and manufacture the most beautiful furniture!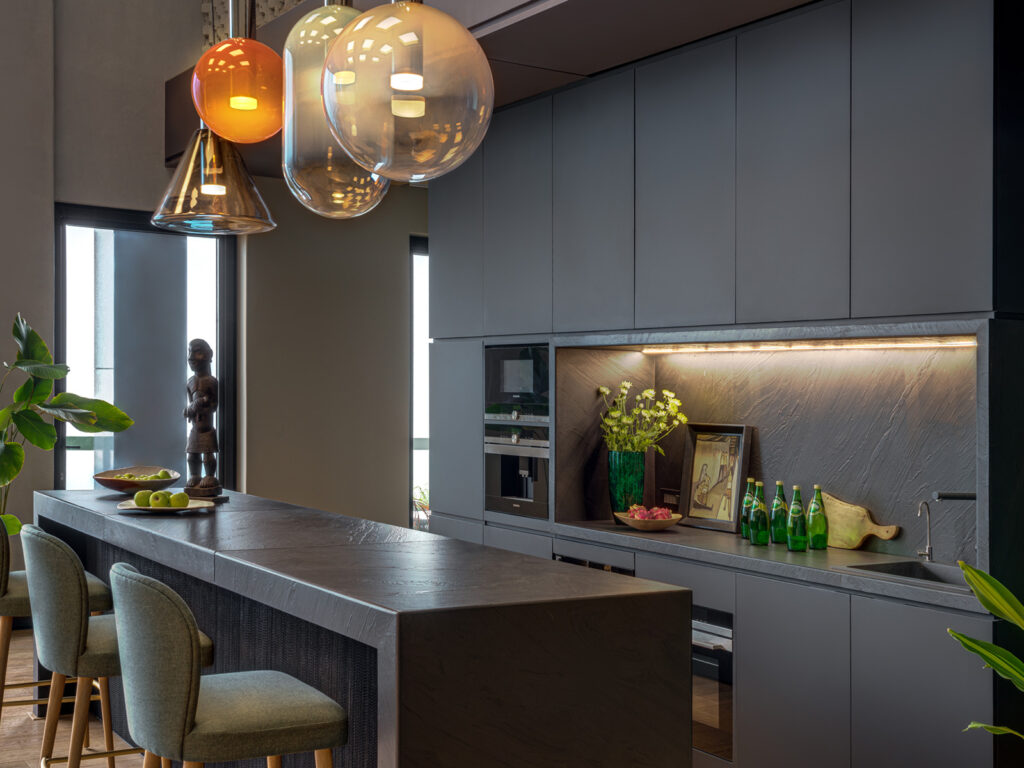 Design Pataki: Your favourite thing to splurge on in an office
Apoorva and Rajiv: This has to be the Coffee Bar! For centuries. coffee has been bringing people together so why not exploit it to its fullest potential? Coffee bars that can double up as party islands for an office social are topping my to-do list. 

Design Pataki: Your favourite galleries and online stores to source art for commercial spaces
Apoorva and Rajiv: Chemould and Experimenter have amazing art for all budgets and are constantly experimenting with new artists. Online, www.calcuttan.in and www.kultureshop.in have amazing collections across all price points!
Design Pataki: A decorative lighting brand for office interiors that you love
Apoorva and Rajiv: Flos Infra-Structure! Besides being utilitarian, it checks the aesthetic box. It has an uplight, down light, and a big round pendant light when sharper levels of illumination are required. It can be customised to fit your layout and can be ordered in any shade of Kelvin.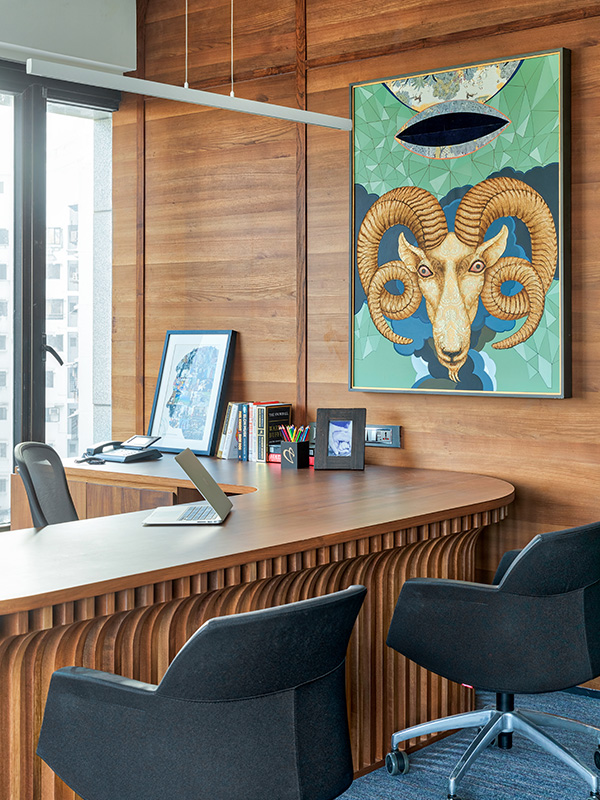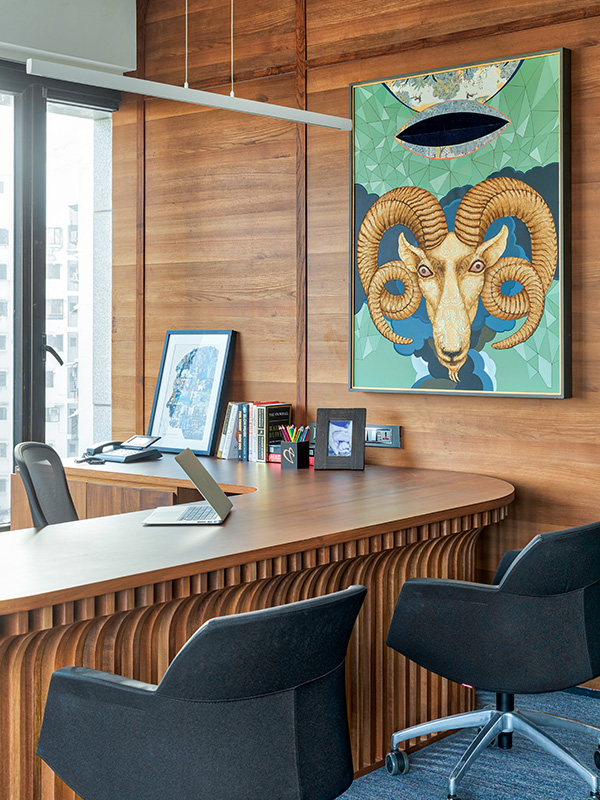 Design Pataki: A client purchase that you wish you could've kept for yourself.
Apoorva and Rajiv: A gorgeous Ram by Jagannath Panda pictured above. Mr. Panda is known for how he brings together fabrics on his canvas and we absolutely loved this ram from the time we saw it. Unfortunately in this case the client loved it just as much!