The Trends Taking India's Floral Landscape By Storm
6

Apr

'21

9:47 am

by

Nuriyah Johar
From sculptural, modern ikebana arrangements to sunny Pantone-inspired tones, the trends shaping the global flower market offer a telling insight into current aesthetic sensibilities, as well as the effects of the past year on the industry at large. When it comes to the Indian landscape, however, only a select few of the international trends have managed to permeate through.
For the standard Indian household, the concept of decorating your home with flowers is fairly recent. Although flowers have been an integral part of Indian society from cultural and religious perspectives, the commercial floriculture industry is relatively new. While exports were (and continue to be) one of the primary motivators for growers, the sharp incline in domestic demand has significantly expanded the market which is expected to reach a value of INR 661 billion by 2026.
However, India's floral industry has been on a slow mend since 2020. Every florist we spoke to for this story lay stress upon how dire the consequences of the pandemic were on the industry and the growers in particular. "With the imposition of the lockdown and the restrictions on social events, vast quantities of floral crops were destroyed, with the farmers unable to even transport them, let alone find buyers. Even now, there is grave uncertainty in the market. Furthermore, thousands of karigars have lost their jobs," says Amit Lata, partner at Twelve Tomatoes. Meanwhile, Nazneen Jehangir, founder of Libellule tells us that the current prices in the floral market are at least thirty percent higher than they were pre-Covid. "With no major manpower to handle the farms, a lot of the produce was either left fallow or perished," she says. As a result, once things started opening up, the demand was far higher than the supply, leading to a steep price hike.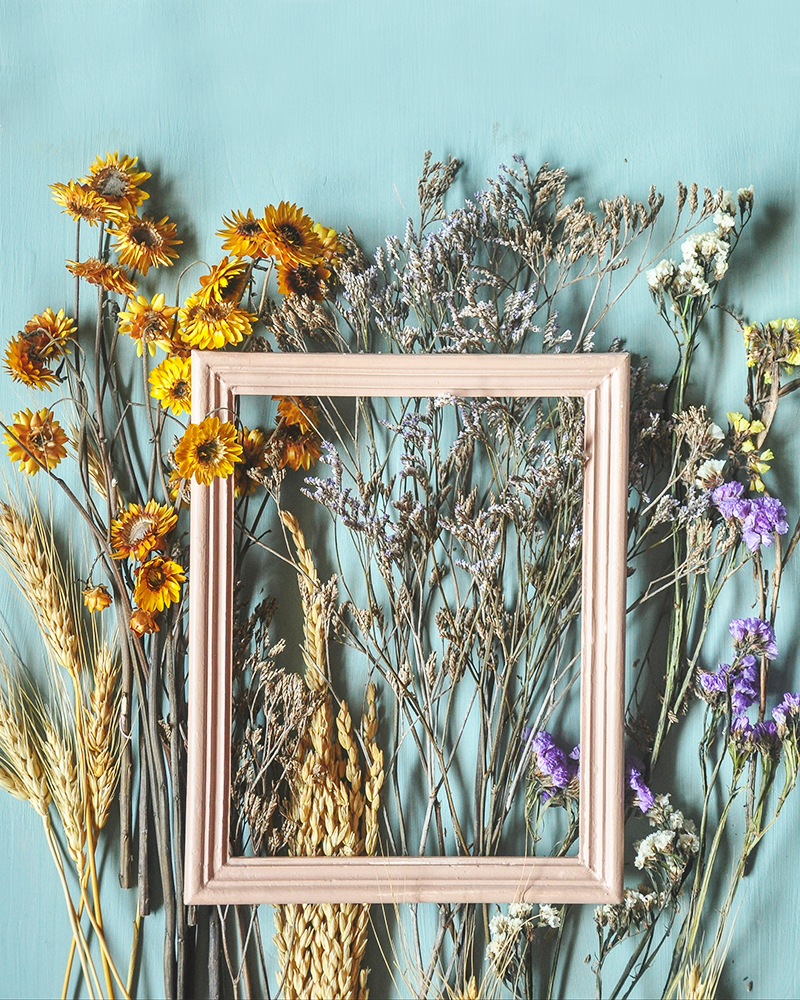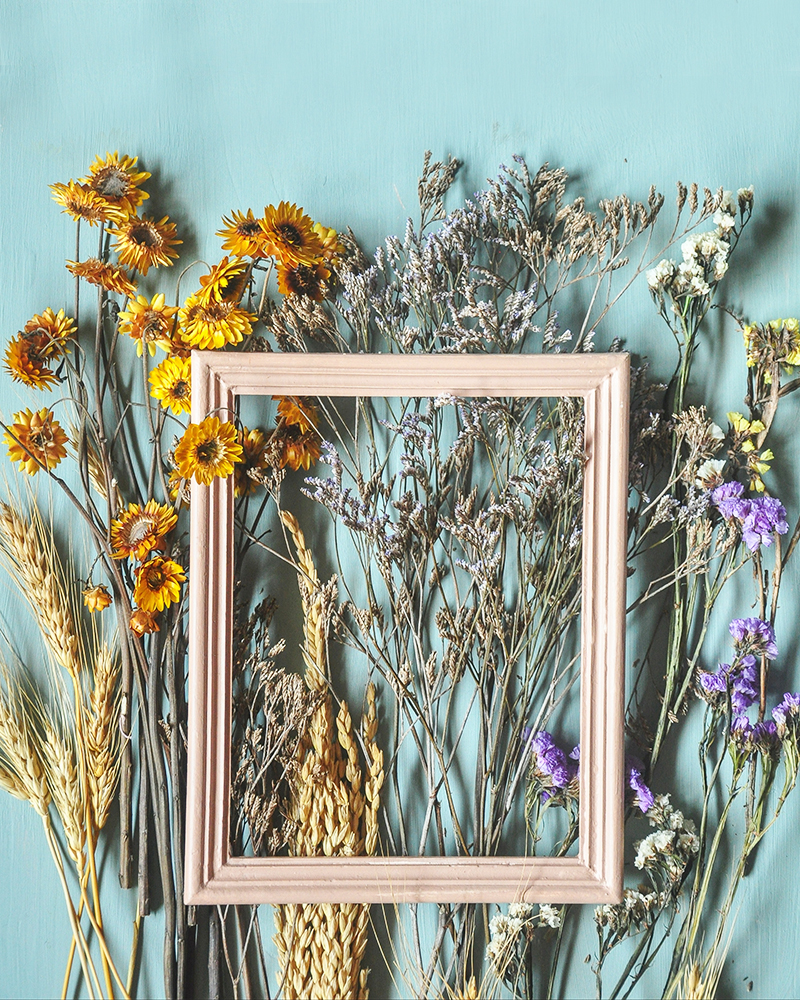 "Patronize your local florists," says Christine Langstieh of Bloombombs. "Buy in-season vs what's grown in a hothouse," she tells us, echoing a sentiment expressed across the board. Christine also emphasized upon the importance of consumer awareness, especially with the growing culture of conscious sourcing.
Taking into account the impact of Covid-19 as well as the perceptible shift in Indian consumer behaviour, here's what's trending in the flower industry –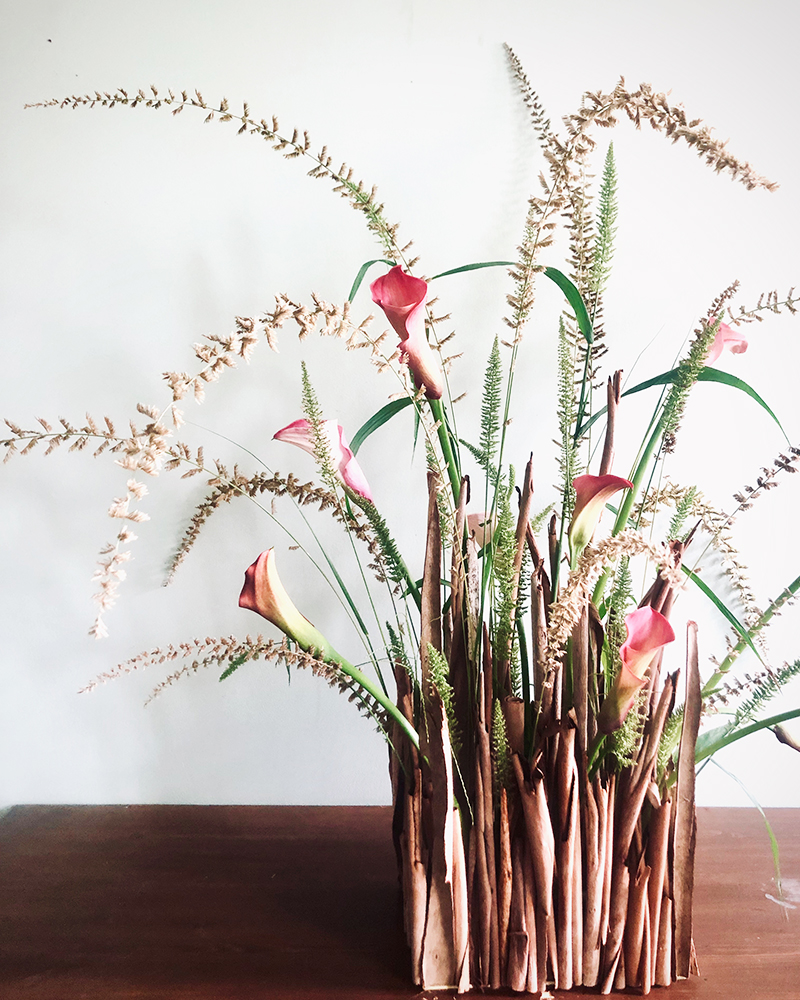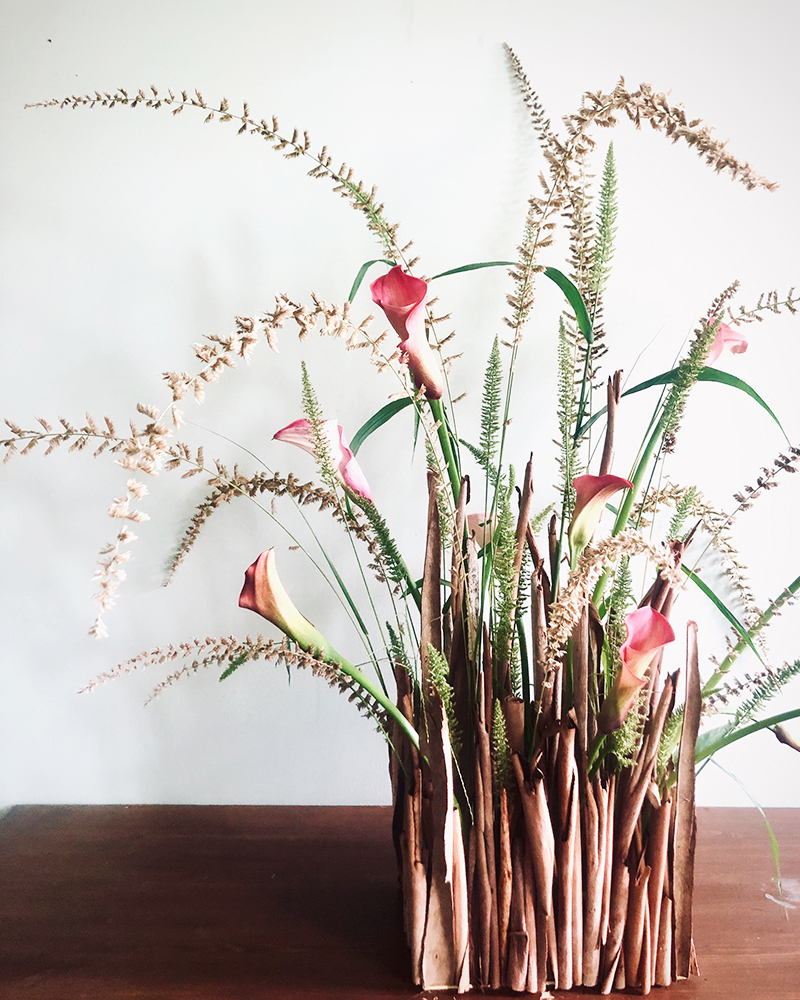 International Blooms Go Local –
While the pandemic shook up the Indian industry completely, it left behind a silver lining. With international borders shut, domestic consumers had no choice but to rely on local suppliers. This dependence on Indian blooms continued even after the borders opened up, given how prohibitively expensive the floral imports from countries like South Africa, China, and The Netherlands became. Indian growers from areas like Ooty and Bangalore gained more recognition and consequently started focusing their attention on Indian grown 'exotics' like hydrangeas, snapdragons, and Peruvian lilies, which were never before grown in wholesale capacities. Not only has this shift to domestic consumption been instrumental in helping the growers get back on their feet, but it has lent itself unconsciously to the industry being more sustainable in a grander sense. The carbon footprint of floral imports was massive, and the pandemic has unquestionably driven the local markets to become more aggressive in terms of production.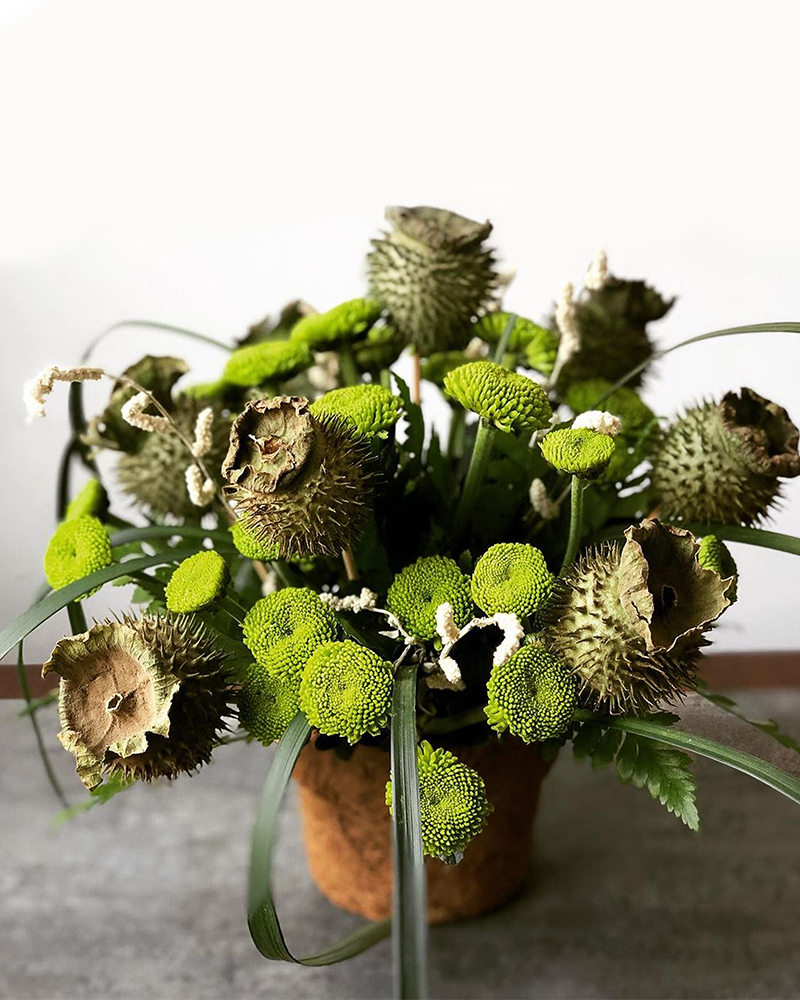 All-Green Arrangements Take Over –
Another offshoot of the pandemic has been a rise in the popularity of biophilic design – part of a green-building trend, the basic premise of which is to connect the natural environment to the built environment through the use of organic materials, spatial design, and access points to nature. In terms of floral trends, this translates into all-green, botanical arrangements that mimic the outdoors. In a year where everyone was confined to their homes, bringing greens in became an easy way to establish some connection with the outdoors. Arrangements both sourced from florists and assembled at home have begun to feature elements like branches, fruits, succulents, and hardier greens that require lesser maintenance.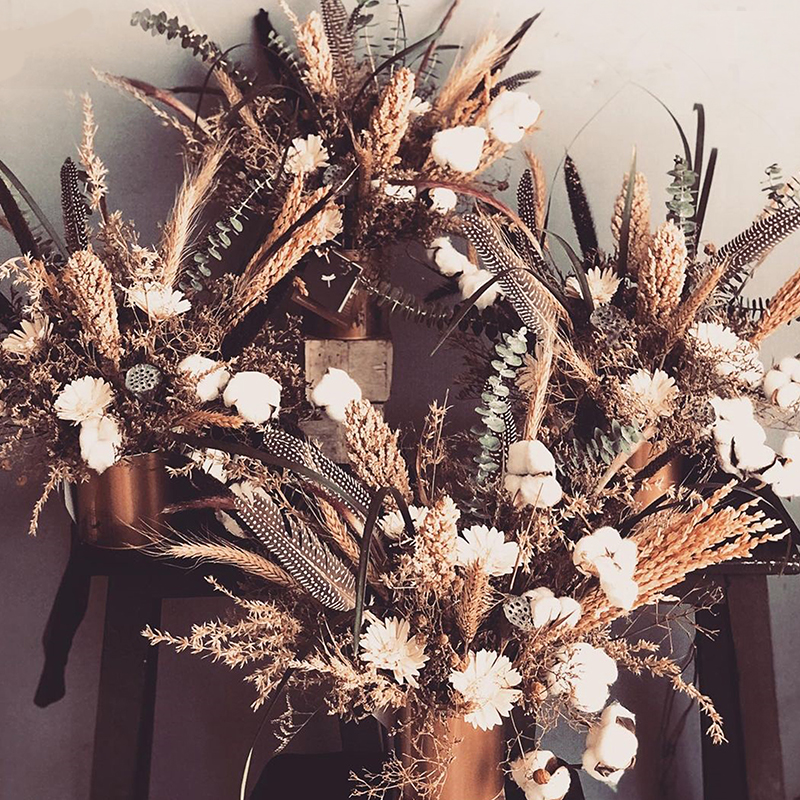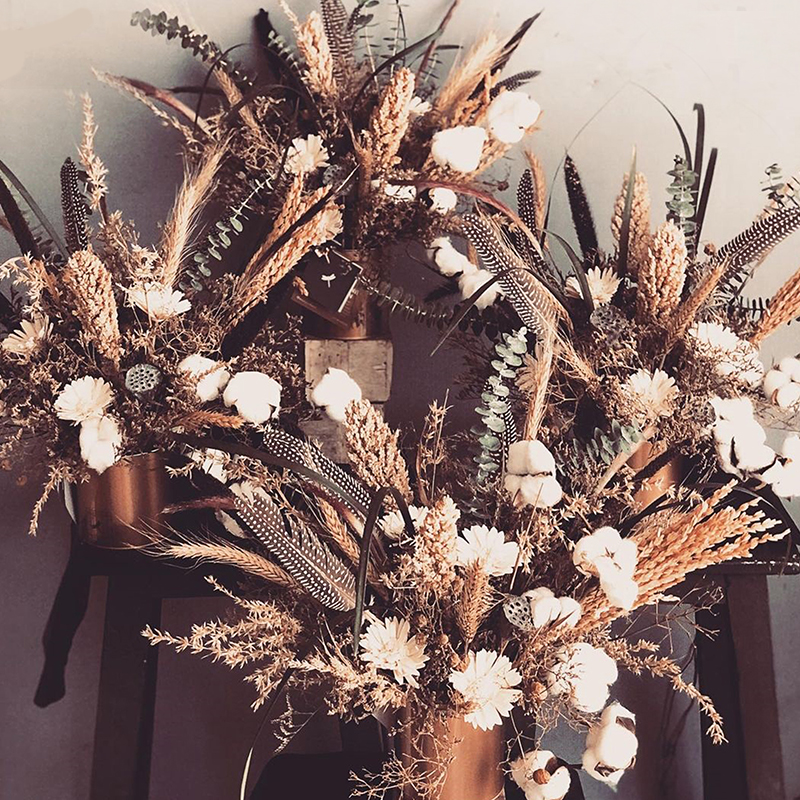 Dried Flowers Are Here To Stay –
The idea of fuss-free flowers has been gaining momentum since 2020, and continues to do so. From an aesthetic standpoint, the dry neutral tones of brown and beige align with contemporary design sensibilities. From a convenience standpoint, the advantages are far more profound. If properly cared for, a dried arrangement can last anywhere from six months to a year, making it a great alternative to fresh flowers for people who cannot afford or don't have continual access to them. They are also a far more sustainable option for those looking to lower their carbon footprint by not using flowers that are grown in hothouses. Flower companies like Libellule that use foraged and repurposed flowers often sourced from amongst the fallow waste at local farms are part of this new wave of sustainable, dry blooms. In line with the visual appearance of dried foliage, there is also a growing appreciation for filler flowers, which are being used more creatively in arrangements.