Effortless Palettes To Add To Your Home With Freedom Tree
25

Oct

'20

9:30 am

by

Nuriyah Johar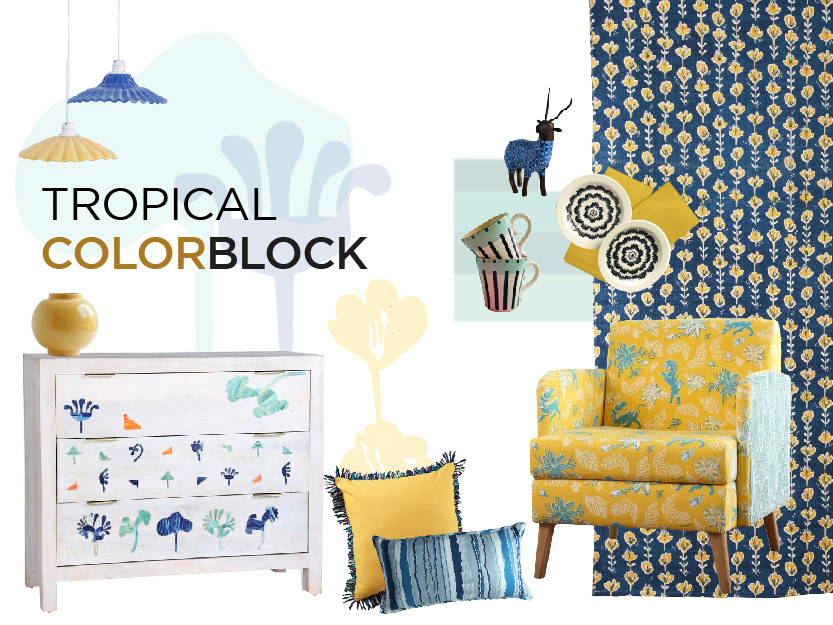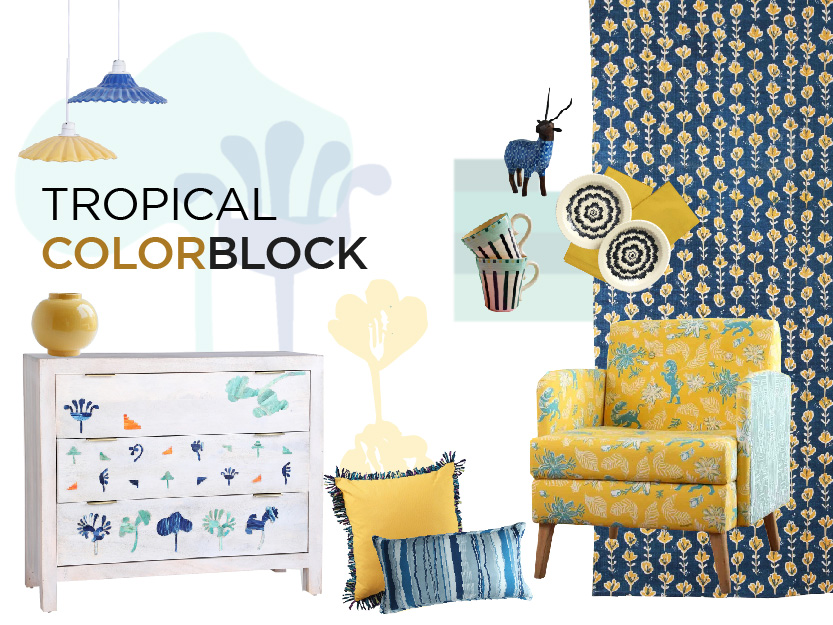 In the past few months, most of us have spent more time at home than ever before, and will probably continue to do so for the foreseeable future. While staying indoors comes with a sense of monotony, livening up your interiors can make a marked difference to your mood. Complete makeovers aside, less-committal changes like switching up your upholstery, adding a bold rug, or decorating a bare wall are perfect avenues to not only explore your creativity but also elevate your space. Experimenting with colour and print is a great way to bring forth your personality – from rich Indian hues to contemporary pastels, maximalist prints to subtle patterns, choose what best reflects your style. 
Here are a few of our expert tips on effortlessly adding colour and print to your home, in collaboration with Freedom Tree  – 
Perfect 'Pillowscapes'
Ideal for those who find the prospect of adding colour and print to their home daunting, decorating with cushions is one of the easiest ways to enliven a space. Cushions create a striking visual impact through small doses of colour and print, especially in areas with neutral palettes. However, coherence is key, so pick your cushions keeping in mind the style of your home – folk prints go well with traditional Indian homes, whereas modern, geometrical prints are better suited to contemporary spaces. Pro-Tip: If you're print-shy, go for small-scale patterns with allover coverage. From a distance, they'll give the impression of a texture as opposed to a pattern. Apart from cushions, a throw draped casually on a bare couch can instantly add intrigue to a space, especially in a standout colour or print.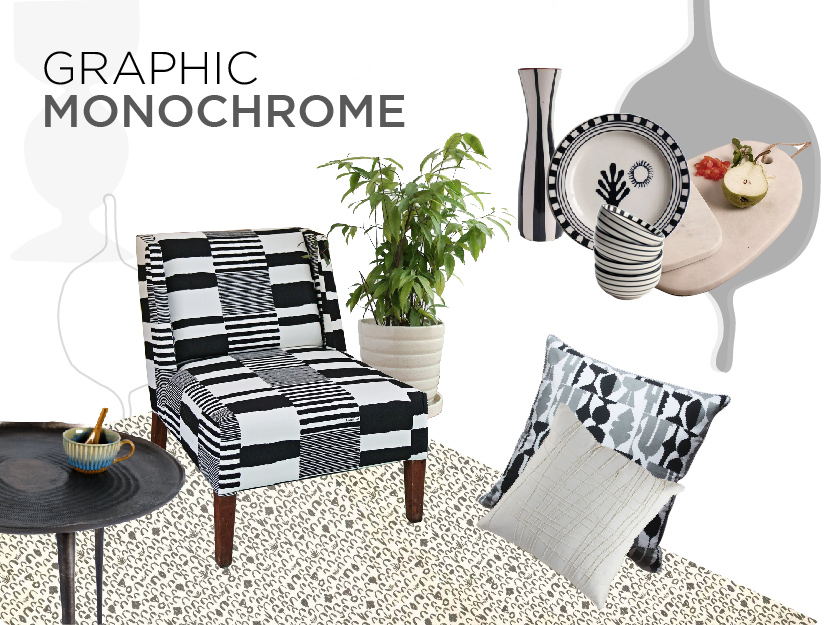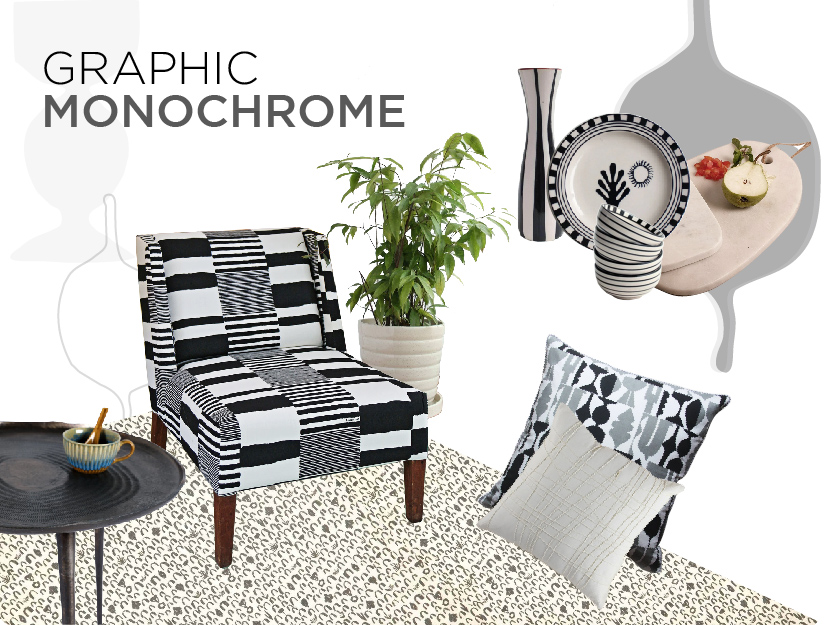 Rug, Side Table, Cushion 1, Cushion 2, Katori Set, Ceramic Vase, Side Plates, Marble Serving Board, Upholstery
The Art of Layering
Rugs are some of the most versatile elements of home decor. Beyond just comfort and aesthetic appeal, they can serve to seamlessly distinguish one area from the other. If you wish to stick to a neutral colour palette throughout your home, a distinctive patterned rug can completely elevate a space, even in paler hues like a beige or a grey. Pro-Tip: If you want to infuse your space with drama and an editorial flair while sticking to neutrals, opt for a black and white rug in a bold pattern. Layering rugs of different sizes on top of each other is a great way to make a statement. Done correctly, layering can easily add definition, colour and texture to a room. Those with bare rooms can experiment with pattern on pattern layering, whereas adding a small patterned rug onto a solid one works better in busier rooms.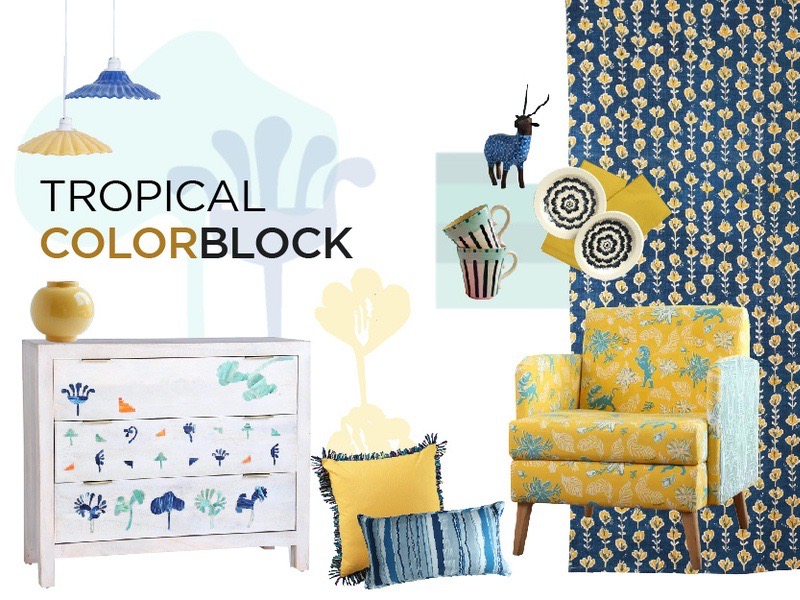 Mug Set, Ceramic Vase, Plates, Table Napkins, Chest of Drawers, Upholstery Fabric, Rug, Cushion 1, Cushion 2
Accessorize Smartly
From brightly coloured vases to vibrant lampshades, decor elements can not only help tie in an existing colour or print story but can also create striking visual points of interest. Pro-Tip: As a starting point, pick a hue that complements your colour scheme and use various shades of it across your space. Play around with both glossy and matte pieces to add some variation. Offset patterned planters with refreshing indoor greens, upgrade a plain desk with a statement artefact, hang some decorative art over a bare wall – the scope for experimentation is endless!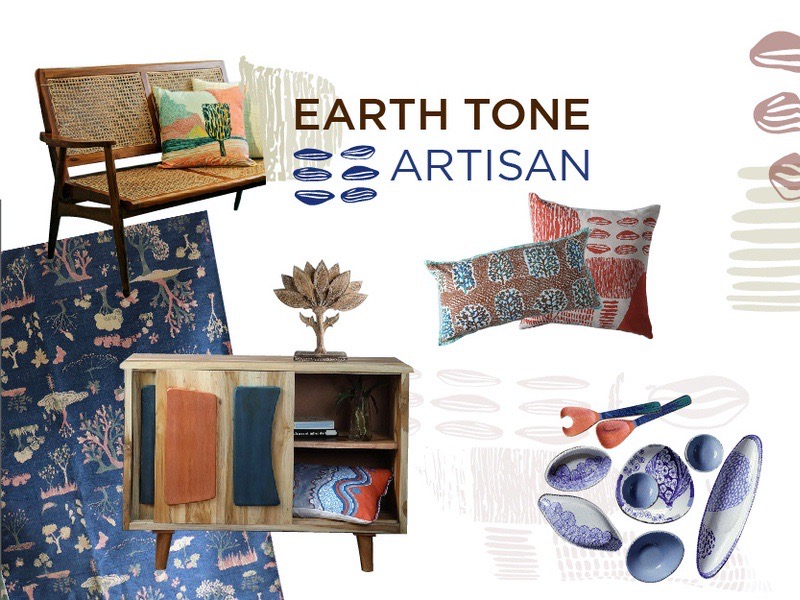 Wicker Chair, Cushion 1, Cushion 2, Rug, Sideboard, Salad Servers, Serving Bowls, Tree Table Decor 
Elevate your Dining Experience
At a time when eating out at restaurants isn't necessarily possible, the right dinnerware can make your meals pop and set the mood for your dining experience. Pro-Tip: Using patterned monochrome plates is a low effort way to instantly make a dining set up look chic and well-thought-out. Don't hesitate to mix and match your dinnerware, either. Colour blocking is a technique that involves pairing two or more bold colours together, and when done correctly, even in small doses, it can create a delightful visual narrative. Tie in patterned table linen in the same colours to complete the look.