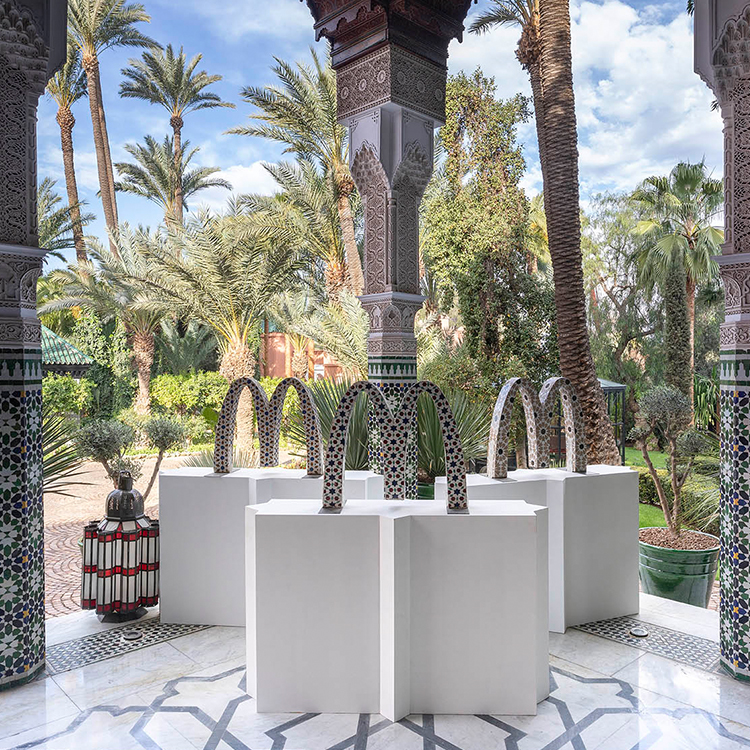 1-54 CONTEMPORARY AFRICAN ART FAIR
1-54 is the first leading international art fair dedicated to contemporary art from Africa and its diaspora. Founded by Touria El Glaoui, the fair has held annual editions in London since 2013, New York since 2015 and Marrakech since 2018. Home to one of the continent's most dynamic arts scenes, Marrakech provides the perfect setting for the fair, building on the city's creative energy fostered by artists, galleries, and institutions.
The 2023 Marrakech edition will welcome 20 exhibitors, including eight galleries from the African continent (four of which are based in Morocco), and 12 galleries which will participate at 1-54 Marrakech for the first time. Newcomers to Marrakech include Foreign Agent (Lausanne, Switzerland), HOA Galeria (Sao Paulo, Brazil), La Galerie 38 (Casablanca, Morocco), Mmarthouse (Johannesburg, South Africa), Superposition Gallery (Miami Beach, USA), and TEMPLON (Paris, France). 1-54 Marrakech will be accompanied by an ambitious programme of events in partnership with local institutions from Jajjah by Hassan Hajjaj, MACAAL (Musée d'Art Contemporain Africain Al Maaden), MAP Marrakech (Musée des Arts de la Parure), Malhoun 2.0 and Al Maqam (artists' residence) among others.