28North 77East – Experience Design, Spaces & Furniture, Delhi
About : Unveiling collection 2.0 of furniture and creatively styled interiors, Studio Wood is coming your way through a weekend of retail therapy! This destination is ideal for new home-owners or spaces looking for a makeover. You'll surely find something to take back with you! In the coming month, we curate our semi-annual, one-of-a-kind design escapade. It's spaces not based on where they fit, but whom they fit for. A universal experiential platform designed to harbor the talent and skills of varied designers and creators to manifest a space, wholly.
Collaborators :
– Convow, introducing an experimental, versatile and lightweight concrete product in its latest avatar to produce artifacts for designer homes.
– Imperial Knots, offering Indian home owners an opportunity to own premium rugs & carpets at their doorstep.
– Shweta Malhotra, a graphic designer from Bombay, now based in Delhi, India bringing some simplified patterns and graphic art.
– Idam, interestingly translated as in-the-present, creates patterns and creative fabric techniques on soft home furnishings to add an element of warmth in every nook and corner of your home.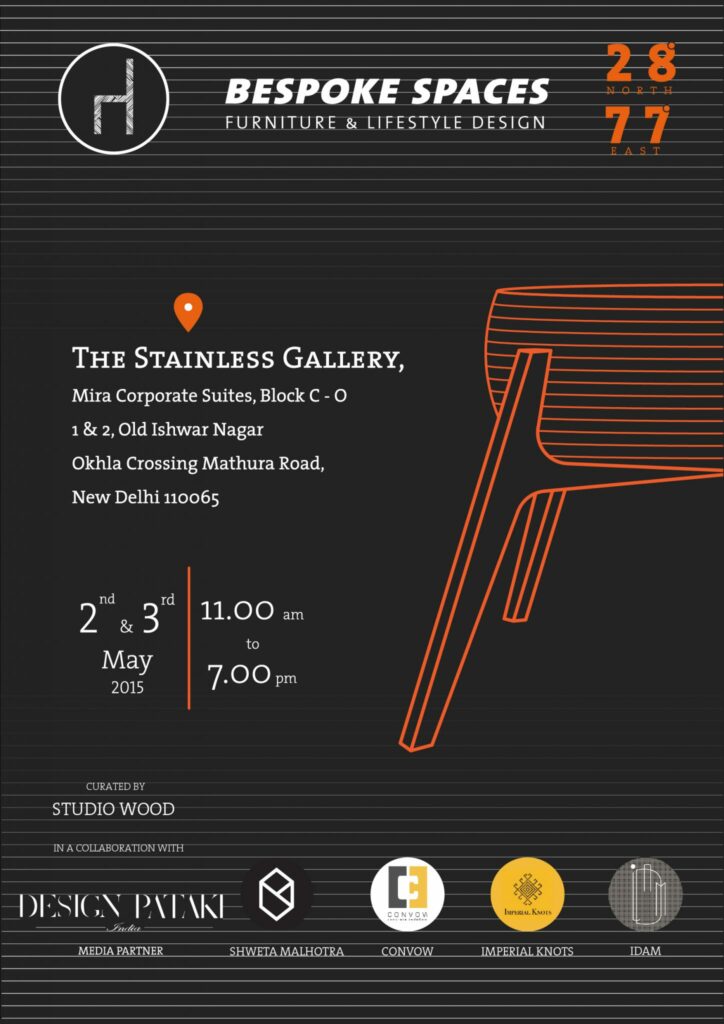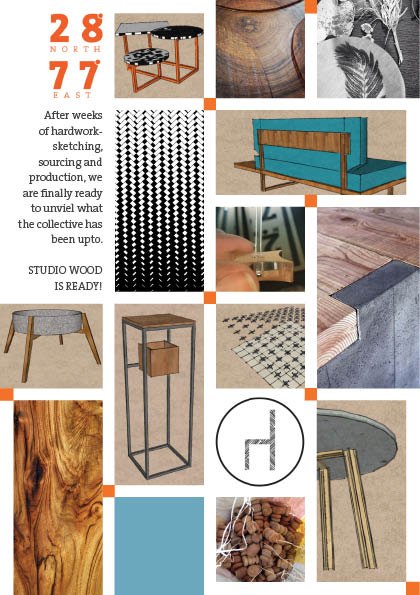 Details
May 02, 2015 - May 03, 2015