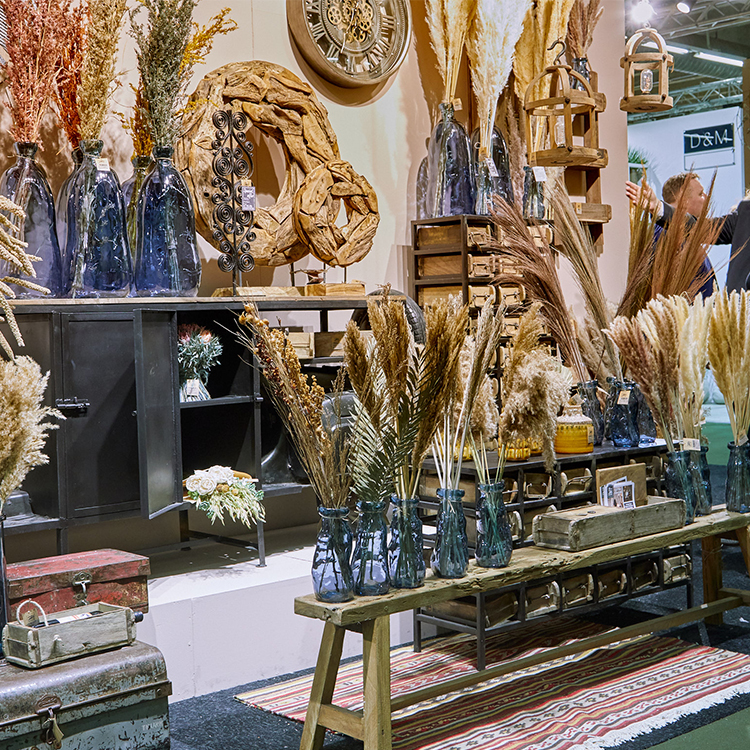 AMBIENTE
The leading international consumer goods trade fair in Europe, Ambiente presents itself as a central platform for the order of business of the upcoming season. Featuring a wide spectrum of goods, the breadth and width of Ambiente make its unrivaled product range unique throughout the world. This diverse offer, which covers all relevant markets and sectors, attracts buyers and suppliers from all over.
For the 2023 edition of Ambiente, the various facets of sustainability will be in focus with a curated selection, Ethical Style, which draws attention to suppliers who make a special contribution in the field of sustainability. "Each of our consumer-goods fairs has its own aspects and focal points when it comes to sustainability. The Special Interest Ethical Style helps visitors to grasp this range in a more structured way and in all its diversity. Where else, if not at trade fairs, can so many companies present their sustainable products and solutions to such an international audience at the same time?", says Julia Uherek, Head of Consumer Goods Fairs.
For five days, Ambiente brings forth a unique mix of ideas and products – and is the platform for global trends. The major themes of sustainability, new work, design, lifestyle, digital expansion of trade, and future retail accompany the event, as do a large number of industry events, young talent programs, trend presentations and awards ceremonies. Due to its extensive product range in terms of breadth and depth, it is unique worldwide and offers the best connections for making contacts and finding new business partners. Ambiente is organized by The Messe Frankfurt Group, one of the world's leading trade fair, congress and event organizers with their own exhibition grounds.