Aria Interior Design's Diwali Sale – Sponsored
Aria Interior Design established in 2012 is the house of luxury interior design and architecture. From concepts to actuality, experience the world of design for living spaces. They facilitate from architectural planning to complete interior design services which include selecting the appropriate material, color palette, furniture production, creating an ambiance with lighting, textile, soft furnishings as well as adding accessories and art. Their aim is to provide clients with a very comfortable experience of luxury as a key aspect.
With a passion to create, Leila Erfan's style is an amalgamation of cultures, colors and crafts enhancing spaces with a warm, sophisticated and contemporary arrangement in high quality. Aria's in-house production unit with trained Artisans and Designers create unique products using exotic and luxurious material for our clients. Their boutique showcases their design philosophy. Experimentation with different mediums and are devoted to the future of design, tracking design innovations, practices and materials. The studio is known for design of hotels, commercial interiors and private residences
Aria's in house festive sale starts on 13th October, 2015 onwards at their Gurgaon store. A must visit to get your hands on their unique pieces at fabulous prices!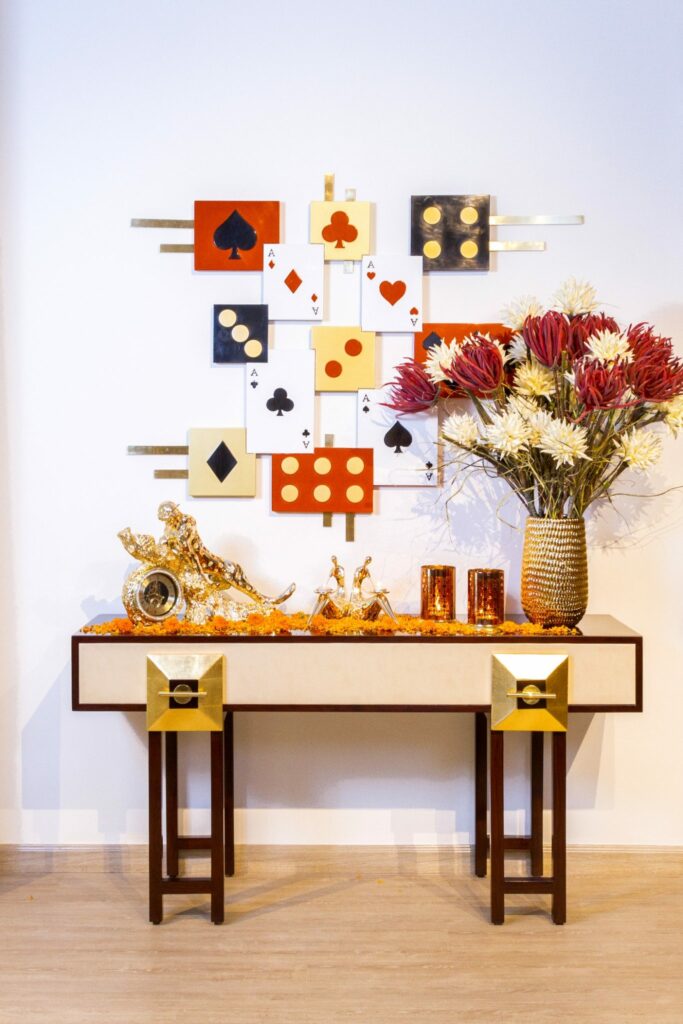 Photographs courtesy Aria Interior Design
Details
Oct 13, 2015 - Nov 11, 2015