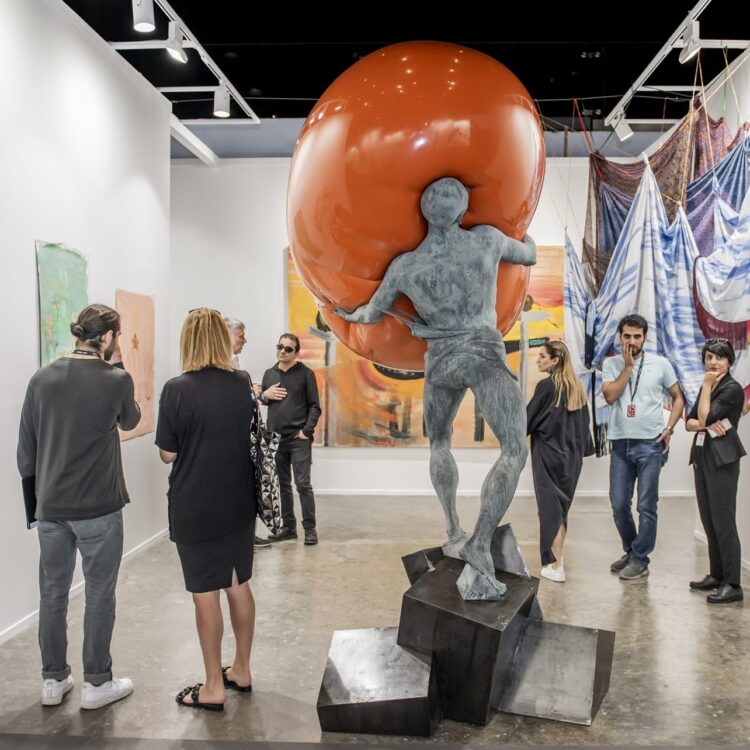 Art Dubai
Art Dubai is the Middle East's leading international art fair, taking place every March in Dubai, UAE.
Over the past 14 years, Art Dubai has cemented its role in being a major catalyst in the local, regional and international conversations on art from the Middle East and surrounding region (MENASA – Middle East, North Africa & South Asia), and putting art from these territories onto the global map. As one of the world's most international art fairs, Art Dubai has further expanded its commitment to cultivating a culture of discovery, offering exciting new global perspectives and broadening conversations about art beyond traditional western-led geographical scopes and narratives. Featuring three gallery sections (Contemporary, Modern, and Bawwaba), the fair drives meaningful engagement with the rich cultural heritage and contemporary art practices of the region and extending to territories across Southeast and Central Asia, the African continent, and Latin America.
Art Dubai's 14th edition features three diverse gallery sections: Contemporary, Modern & Bawwaba. Art Dubai Contemporary showcases galleries from around the world, ranging from emerging art scenes to established centres, presenting solo or group shows and offering new global perspectives to help cultivate a culture of discovery. Art Dubai Modern features solo presentations by modern masters from the MENASA region. Featuring exceptional works by 20th artists working in specific geo-historical contexts, the section aims to drive new narratives and connections across exhibited presentations and across time. Bawwaba, meaning gateway in Arabic, serves as a portal to discovery of works created in the past year or specifically for the fair, offering visitors a curated reading of current artistic developments across wide geographical scopes across "The Global South", via ambitious solo artist presentations.
Details
Mar 17, 2021 - Mar 20, 2021