Burning Man Festival
Once a year, tens of thousands of people gather in Nevada's Black Rock Desert to create Black Rock City, a temporary metropolis dedicated to community, art, self-expression, and self-reliance. In this crucible of creativity, all are welcome. Burning Man isn't your usual event. This vibrant event takes its name from its culmination, the symbolic ritual burning of a large wooden effigy ("the Man") that traditionally occurs on the Saturday evening of the event.
Burning Man Project's mission is to generate society that connects each individual to his or her creative powers, to participation in the community, to the larger realm of civic life, and to the even greater world of nature that exists beyond society. Burning Man is radically inclusive, and its meaning is potentially accessible to anyone.
The touchstone of value in our culture will always be immediacy: experience before theory, moral relationships before politics, survival before services, roles before jobs, embodied support before sponsorship. Finally, in order to accomplish these ends, Burning Man must endure as a self-supporting enterprise that is capable of sustaining the lives of those who dedicate themselves to its work.
Throughout the year we work to build Black Rock City, home of the largest annual Burning Man gathering, and nurture the distinctive culture emerging from that experience. The hub of this global network is the 501(c)(3) non-profit Burning Man Project, headquartered in San Francisco, California. It provides infrastructural tools and frameworks to support local communities in applying the Ten Principles through six interconnected program areas, including Arts, Civic Involvement, Culture, Education, Philosophical Center and Social Enterprise.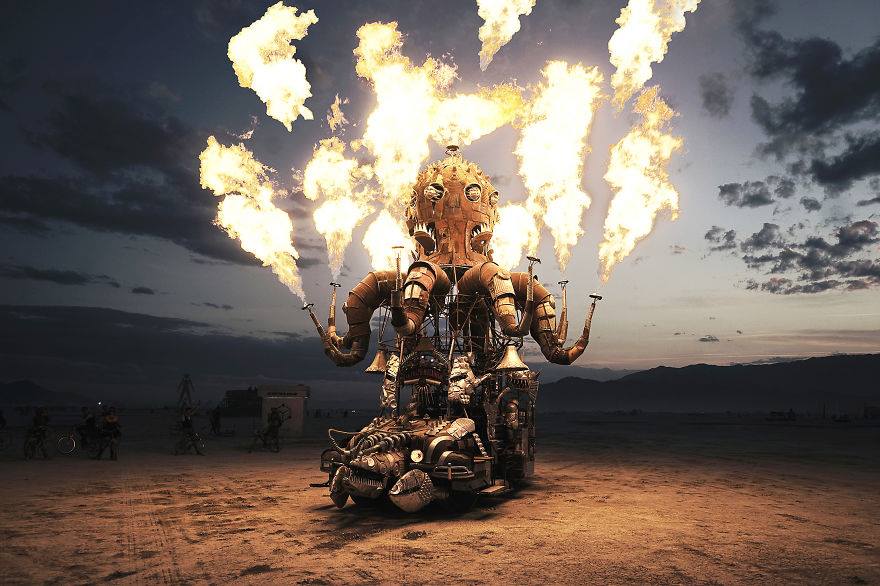 Details
Aug 26, 2018 - Sep 03, 2018