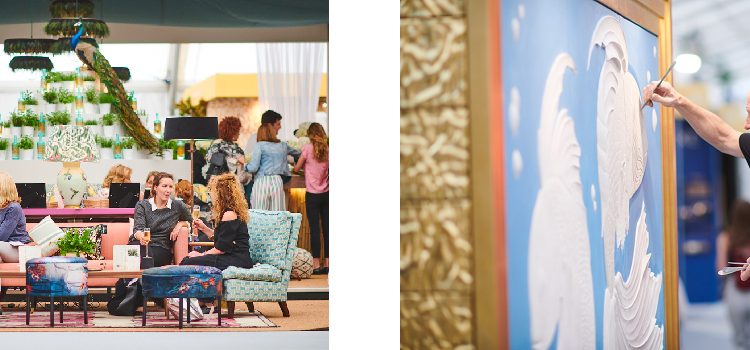 Decorex International


The 41st edition of Decorex International (16th – 19th September) will see the great and good of high-end interior design descend on Syon Park to present the latest in luxury interiors. The show's 400 exhibitors will include some of the industry's best-known names, from Knot Rugs, Ian Sanderson and Dedar to Little Green, Timorous Beasties and Robert Langford. Decorex will also welcome around 50 first-time exhibitors – Officine Gullo, Sahrai, Meisterwerke, Another Country, Sharon Marston and Benott among them.
The acclaimed Future Heritage exhibition, curated by design critic and curator Corinne Julius, will return this year with new work by names including Tord Boontje and Marcin Rusak, while the entrance will see this year's show theme – 'Blank Canvas' – explored through installations by leading British interior designers Henry Prideaux, Simone Suss, Maddux Creative and Brian Woulfe.
An extensive seminar programme will feature industry experts including high-profile interior designers, craftspeople and makers, leading journalists, brand founders, marketeers and senior consultants.
Details
Oct 06, 2019 - Oct 09, 2019