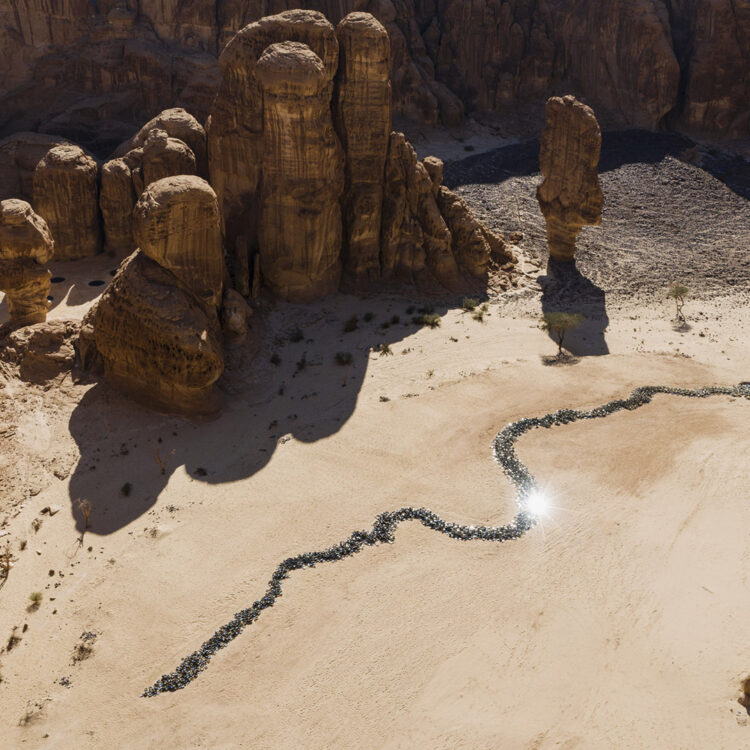 DESERT X AIUIa
Desert X AlUla is a recurring, site-responsive international art exhibition taking place in AlUla, a significant ancient desert area in the north-west region of Saudi Arabia. This year's exhibition features newly commissioned works by artists, curated by Reem Fadda, Raneem Farsi and Neville Wakefield. Visionary contemporary artworks would be displayed amidst the extraordinary desert landscape of AlUla by Saudi and international artists.
This year's exhibition will explore the ideas of mirage and oasis, under the theme of Sarab, meaning mirage in Arabic. The participating artists are invited to consider ancient concepts, who have responded with new works that address dreams, camouflage, fiction, dis/appearance, extraction, illusion and myth, while also examining the dichotomy between the natural and man-made worlds.
Desert X AlUla is a collaboration between Desert X and the Royal Commission for AlUla (RCU) which fosters a dialogue and exchange between artists, curators, international and local communities that take desert as its inspiration. It offers an opportunity to experience art on a monumental scale in dialogue with nature. Desert X AlUla aims to contribute to and continue the artistic heritage of the local community and region: works from the 2020 edition by Lita Albuquerque, Manal AlDowayan, Sherin Guirguis, Mohammed Ahmed Ibrahim, Nadim Karam and Superflex remain in place in AlUla for public view, while Rashed AlShashai and Muhannad Shono are currently working as part of AlUla's first art residency programme, an 11-week programme until 14 January 2022.