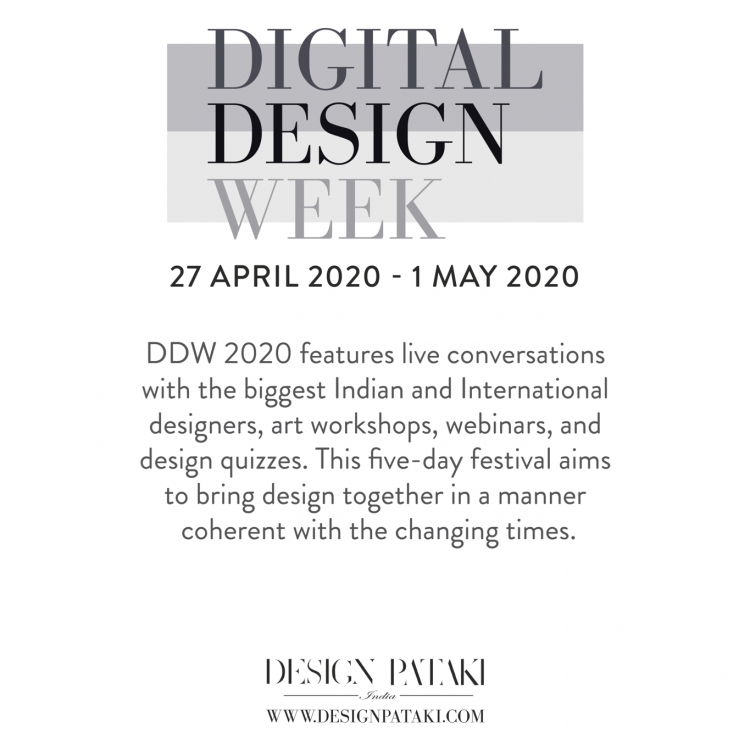 Digital Design Week, 2020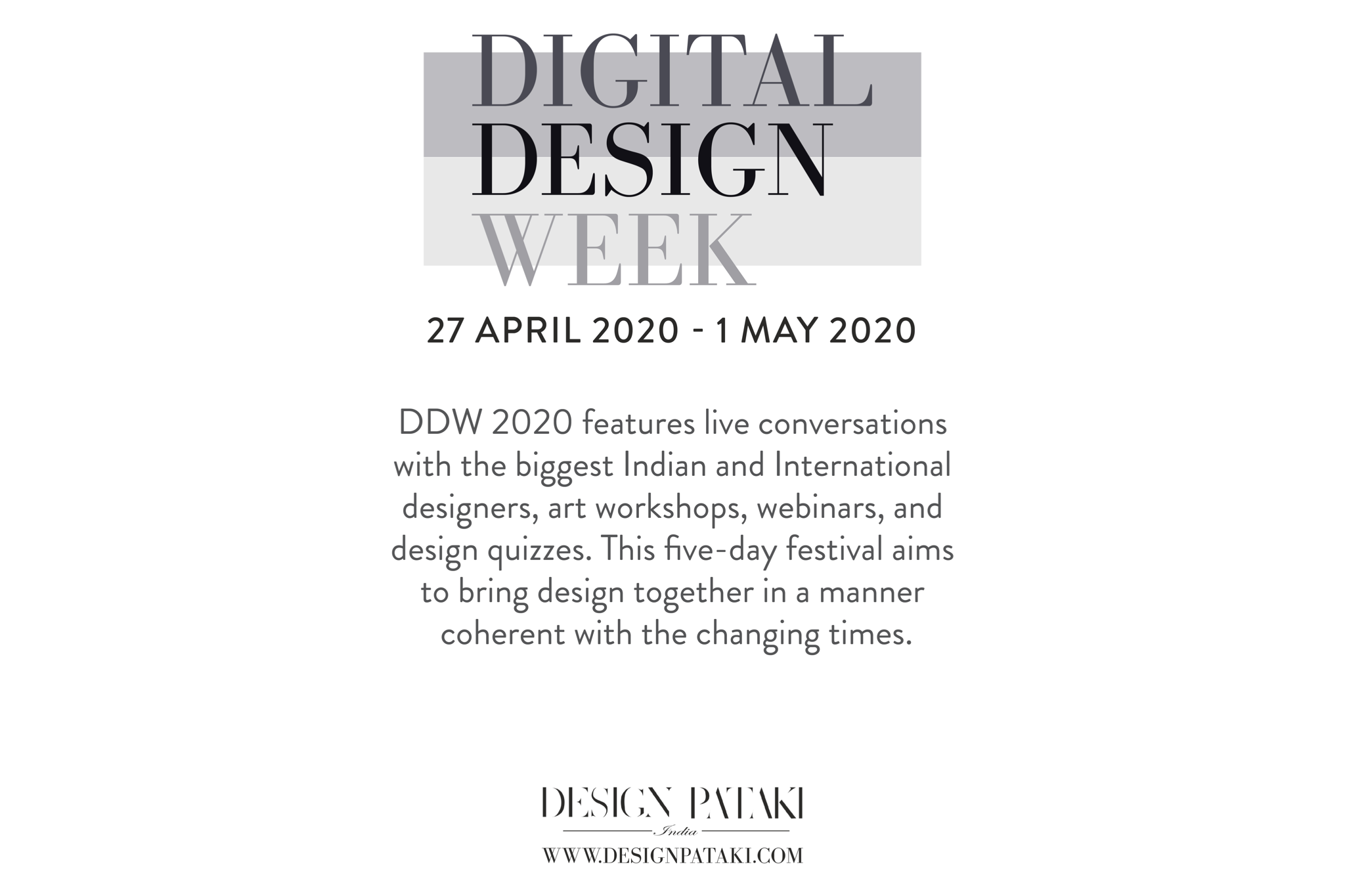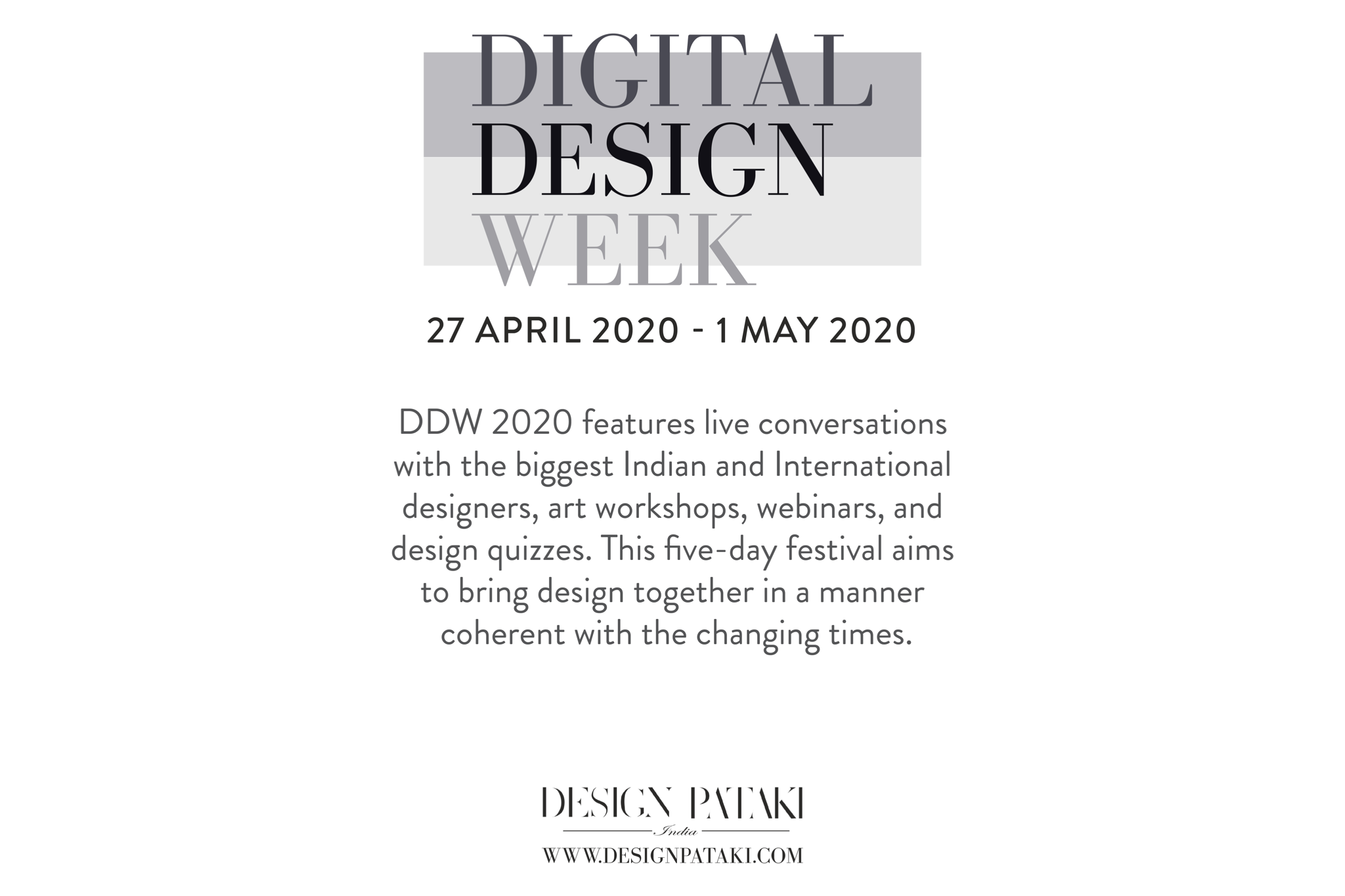 In an endeavour to navigate the new normal, Design Pataki is hosting the first Digital Design Week 2020 for Design, Art and Architecture from the 27th of April to the 1st of May, 2020 in India.
This is set to be a five-day virtual design festival packed with live conversations with leading architects and designers, art and styling workshops, design quizzes and webinars. From discussions on changes in the design world to advice for homegrown brands, the topics covered will be relevant and insightful. 
From Zoom calls to Instagram lives – amidst a global lockdown, virtual connections have been stronger than ever. Our aim with the Digital Design Week is to create a platform to foster communication, share ideas and celebrate design in a manner coherent with the changing times.
Full schedule coming soon. 
Details
Apr 27, 2020 - May 01, 2020