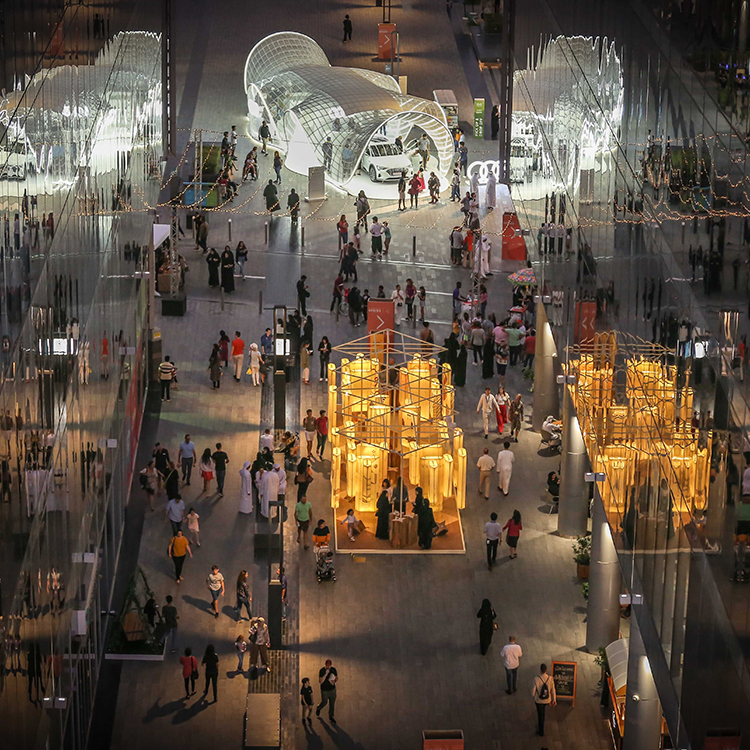 DUBAI DESIGN WEEK
Curated in strategic partnership with Dubai Design District (d3), Dubai Design Week returns for its eighth season, 8 – 13 November, providing individuals and companies with a platform to showcase their design experience and thinking by ways of installations, exhibitions, and overall experiential mediums.
The annual event is one of the region's most significant cultural occasions with a line-up of programming demonstrating Dubai's commitment to design, and is scheduled to take place at d3, a regional hub for art, design, fashion and architecture. This year's programming is focussed on designing a sustainable future, through the theme 'DESIGN WITH IMPACT': a series of immersive installations that demonstrate innovative design thinking; using materials that spark conversations around how design can have a positive impact on the environment. 
At this year's festival, visitors can also discover a series of exhibitions that explore design at the junction of technology, craft, architecture and academia.  For the first time, the d3 Design Market by FLTRD will take place across the week offering a retail experience full of homegrown offerings that span from homewares to ready to wear, with the programme expanded on the weekend to offer the best in local artisanal products. For those who are looking for engaging panel discussions and opportunities to interact with other design professionals, The Forum at Downtown Design will host leading international and regional experts within the design industry to discuss the latest trends and innovations in regional and international design.
Dubai Design Week 2022 will a be a free to attend event that will offer a uniquely varied programme that suits the culturally curious of all ages.
Details
Nov 08, 2022 - Nov 13, 2022