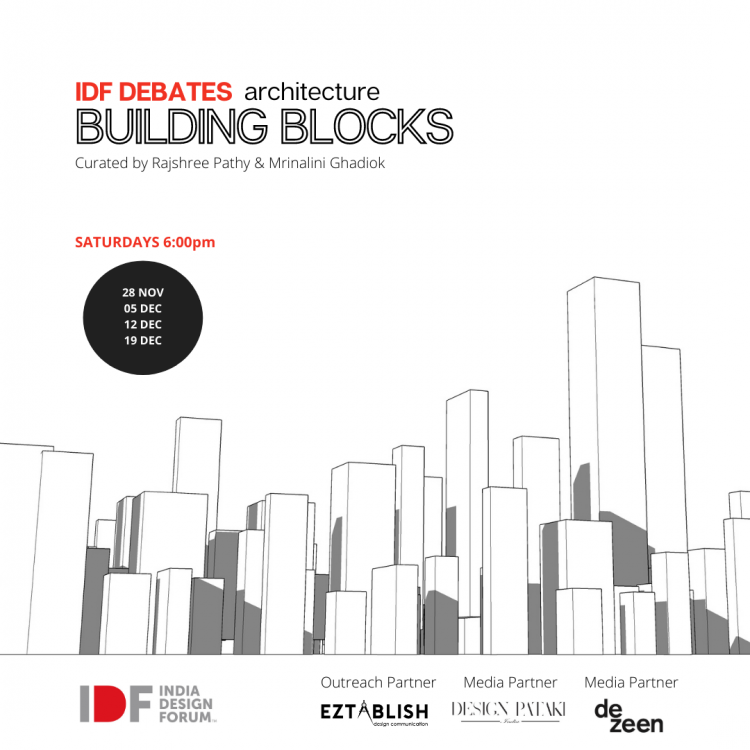 IDF Debates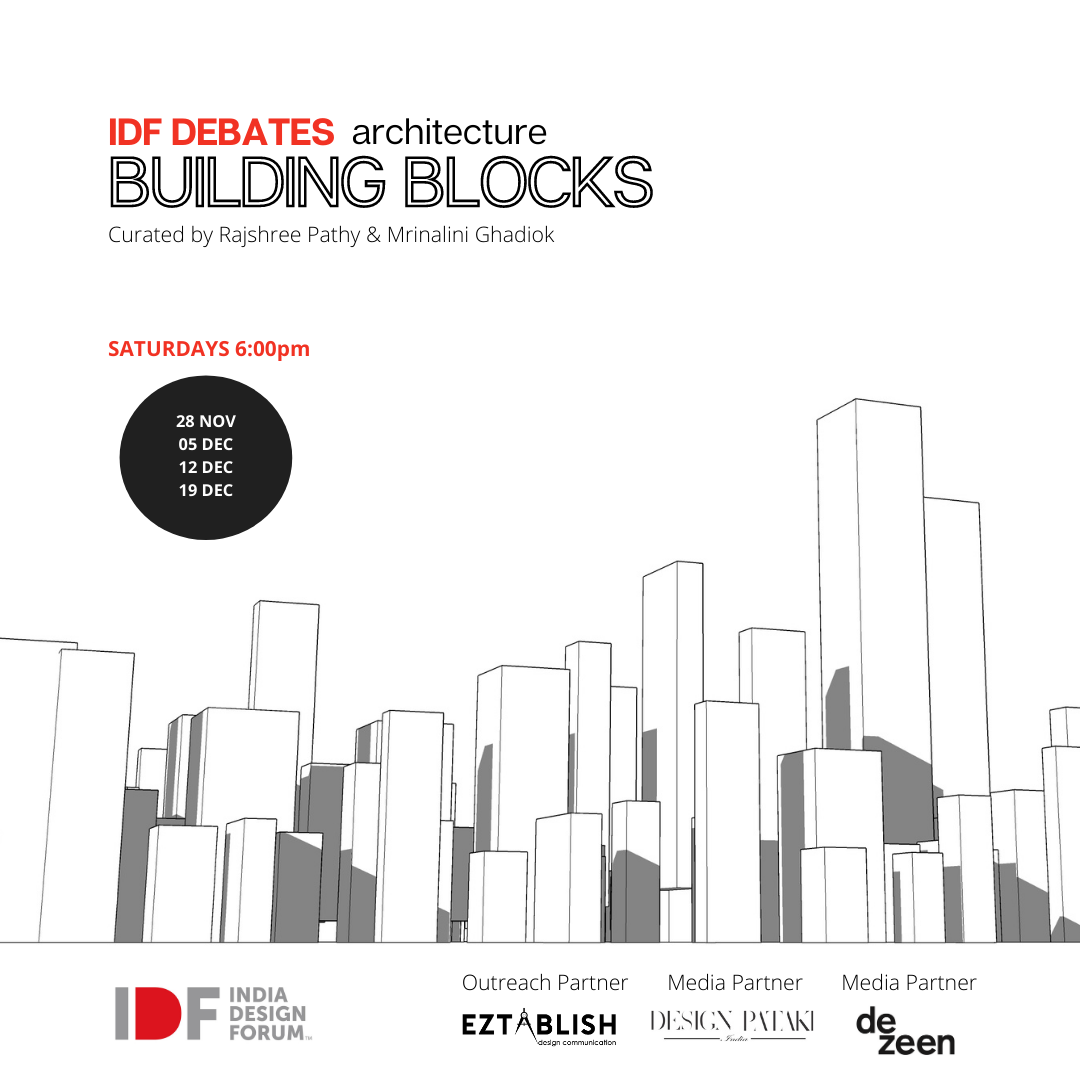 Since its first edition in 2012 – India Design Forum has been an active promoter of design discussion in India. The platform encourages innovation and fosters design education by bringing together eminent Indian and international design-practitioners and thought-leaders to speak about the most impactful developments in design today. It has an international reputation as India's most prestigious and pioneering design platform.
'Building Blocks' by IDF hopes to raise the dust to question what builds the blocks of architecture—and to do so, bring practising professionals in conversation with each other to address prevalent conditions that frame the architecture profession and those that carry the potential to take it forth.
This forum aims to introspect on the current reality of the design profession. Looking beyond the finished projects, glamour and portfolios; it raises critical questions on the reality of "building" in India. It intends to provide an opportunity to have candid discussions and express personal curiosities and enquiries.
The four sessions, scheduled every Saturday beginning 28th November, curated by Rajshree Pathy and Mrinalini Ghadiok, will include industry stalwarts Brinda Somaya, Sanjay Puri, Ambrish Arora, Abha Narain Lambah, Soumitro Ghosh, Ayaz Basrai, Akshat Bhatt, Smita Gupta, Asim Waqif, Riyaz Tayyibji, Niels Schoenfelder and Vicky Richardson. These discussions will address fundamental concerns that are often overlooked or disregarded, but are critical cogs in the architectural machinery – What is 'good' architecture? What is more valuable – architectural education or professional training? What is the business of architecture? How does one build responsibly?
Click here to register for the event.