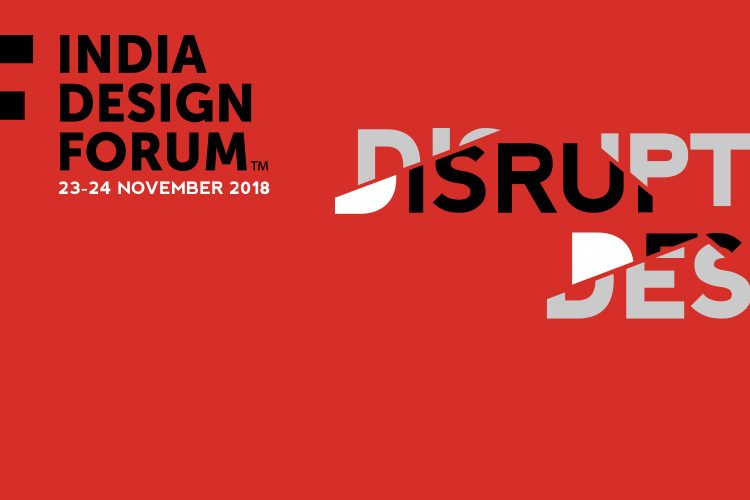 India Design Forum, Bangalore
The pioneering South Asian organization to offer a global discourse on design, India Design Forum's Bangalore edition is themed 'Disruptive Design'. The two-day conference will seek to explore the universal lifestyle changes brought about by cutting-edge innovation and technology. As with past editions, IDF Bengaluru will bring together leading designers and design-led organizations from across India and around the world, to discuss the innovations, trends, and technologies that are most relevant today.
From conversations between industry leaders on varied topics like gaming and experiential media to fashion and architecture, the event covers a wide gamut of design. The world-renowned gaming designer Chris Solarski (Switzerland) and Biren Ghose, Country Head for India at Technicolor (seven-time Emmy winner) will discuss how emergent technologies seen in gaming and experiential media can shape and interrogate our relationships with reality, and help to solve real-world issues. Internationally-acclaimed Graphic and Type Designer, Shiva Nallaperumal (recently named in Forbes India's 30 under 30 list) will talk about the way he uses his work to disrupt expected norms, and the power of graphics and typography to be subversive. Steve Lidbury, Managing Principal, Eight Inc. (the studio that worked with Steve Jobs on the concept of the first Apple Store) will talk about designing for the experience economy : how today's consumer – more concerned with experiences and transformations than goods and services – is forcing designers and brands to tear up the rulebook and rethink their strategies.
Speakers at the event also include Sanjay Garg (Founder of Raw Mango), Maximilliano Modesti (Founder of Les Ateliers 2M) and Malika Verma Kashyap ( Border&Fall ).
For all that you missed at India Design Forum previous editions, click here. 
Details
Nov 23, 2018 - Nov 24, 2018