International Contemporary Furniture Fair – 2015, NYC
NYCx Design is considered New York City's official celebration of design—bringing together various disciplines of design to form a collaborative platform for cultural and commercial opportunities. The festival provides a full program including exhibitions, installations, trade shows, talks, launches, and open studios. Popular events include Wanted Design, Collective Design, Design Function and the International Contemporary Furniture Fair (ICFF). There had been a stupendous buzz about the latter (ICFF 2015) as the event created waves over the last few years. This year, the ICFF was held from May 16-19 at the Javits Center in New York. More than 500 exhibitors from around the world took part in the trade fair. As expected, it was rather informative, diverse and beautifully organized. This time, it was spread over 2 big floors of the convention center. There was furniture, textiles, carpets and finishes galore: Every designer/decorator's dream.
Some of the products that really stood out were: Neue Weiner Werkstaette's'FX10 Outdoor Chair'. Tjokeefe's outstanding furniture and Lighting: '45 Light' is a multipurpose sculptural object that has a thin strip of LED lights. It can be arranged in multiple ways to complement the respective space. Tjokeefe's products are innovative and explore the perception of structure while pushing the limits of a single material. Wilson Art's student chair design competition produced some beautiful pieces from Appalachian State University inspired by North Carolina's Regionalism. Bailey William's chair design 'Advent' is an angular creation that plays with light and shadow, inspired by the Moravian Star. Rider Evans' chair design 'Triad' uses triangles and hexagons to form a sling like seat. The shape of the state of North Carolina is what inspired this work of art. The brand Delightfull carries fun & unique lighting: The Novelties to the Graphic line are all worth checking out.
Bernhardt Design launched a new collection of geometric textiles with Raleigh Denim. To match the same concept, they created the visually appealing Paper Air planes wall feature at the Bernhardt booth. The Mondo Collection exhibited the Stardust Sofa and the unique Trophy Table Lamps designed by Nika Zupanc for Sé, a London based luxury furniture brand. Sauder boutique launched their brand during ICFF. Their USP is "High style can be affordable". They have created a new niche with their stylish and moderately priced home furnishings. We met with Shawn Sawers, principal designer for Sauder, and he was kind enough to invite us for the exclusive launch at CITE showroom in Soho. He said he had been designing pieces for Ikea and other such budget friendly home stores for years and they finally decided to introduce their very own line.
Design Philippines at ICFF this year had a line up of the six most successful Philippines design brands, each with an inspired interpretation of innovation in local craftsmanship. Vito Selma was one such brand that has an exquisite collection of hand made furniture. All their products are inspired by nature: the earth, the sky and the sea, which explains their love for wood: the primary medium for all their work. The Alegra Chair, the Constella Divider, the Hanako Console Table and the Nova Lights are some of the stunning pieces that were showcased. Ito Kish's Gregoria Chair made a second appearance after being a hit last year. Triboa Bay's carefully curated furniture was also a visual delight! The Tetrahedron Wall Art, the Pinno Table Lamp, the Vera Table Lamp and the Romblon Table Collection all looked beautiful together in one serene setting.
Flavor Paper launched brand new designs from their Andy Warhol x Flavor Paper collection as well as the Tit- for- Tatt & Mock Rock wallpapers designed by the dynamic interior designer Ghislaine Vinas. Lindstrom Rugs launched Korgamy, a new collection of prism-like rugs designed by Karim Rashid. We saw Molo Studio again at ICFF displaying their Soft wall- a modular, free standing, flexible partition system. Their designs never get old and they continue to astonish us by new and innovative products. Millicent, the brain child of the talented artist and designer Emily Henry introduced their hand carved furniture collection inspired by New Mexico's expansive landscape and rich history of artisan handicraft. Pratt Institute partnered with twenty2 on DEEP, a collection of lush3D wallpapers in 5 different styles. Twenty2 is known for their innovative and eye – catching wallpapers and this time, their new collection literally added a new dimension to their designs by having to view them with 3D glasses!
To say the least, The ICFF continues to inspire and help the design world grow into a more articulate space. Not only does this festival allow brands to showcase new products and increase awareness and appreciation of design, it also sets a great foundation to network with emerging designers and design companies. The beauty of the fair lies in the diversity of the audience. With people from all over the world interacting to bond over a shared passion for design and furniture, the ICFF opens doors to exciting new collaborations and a broader conversation about design today.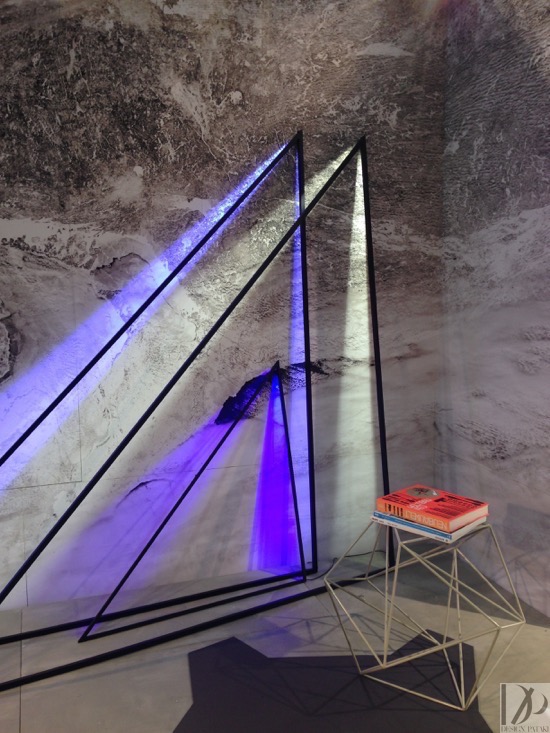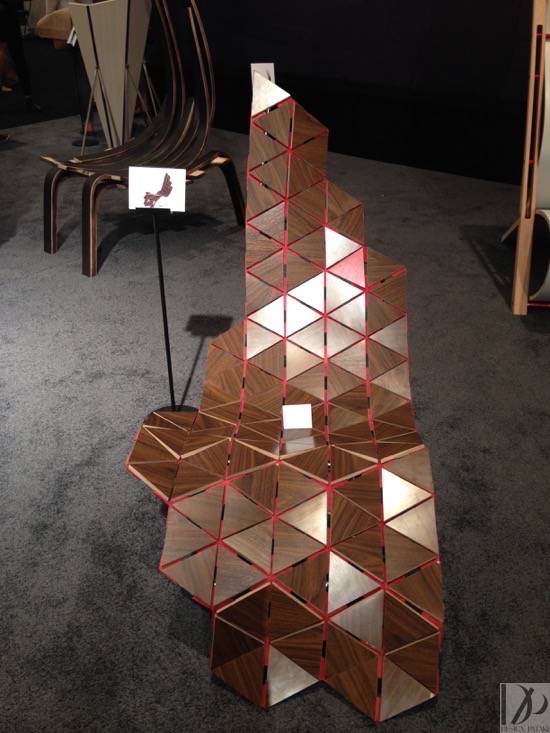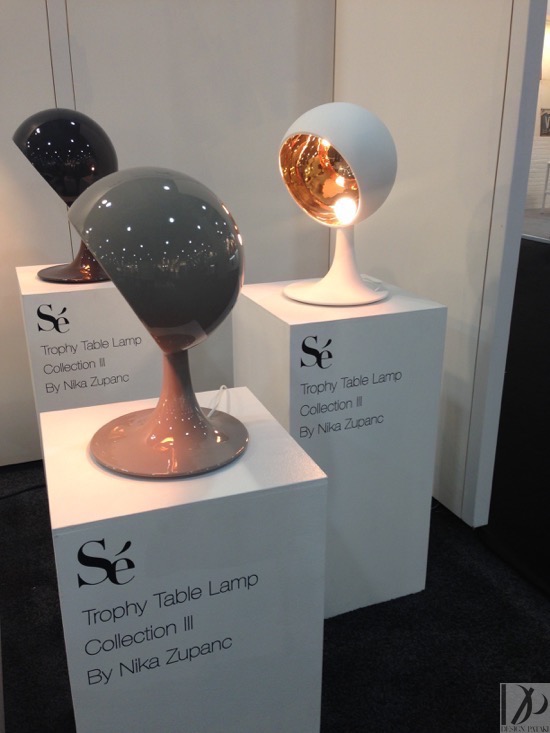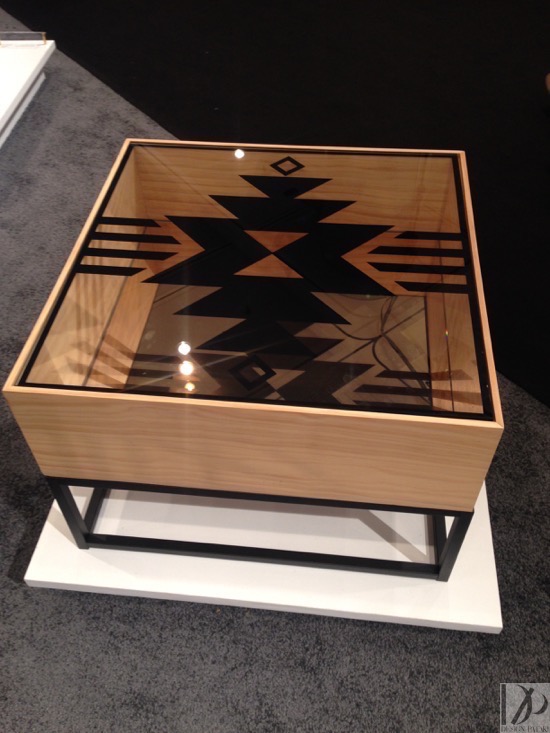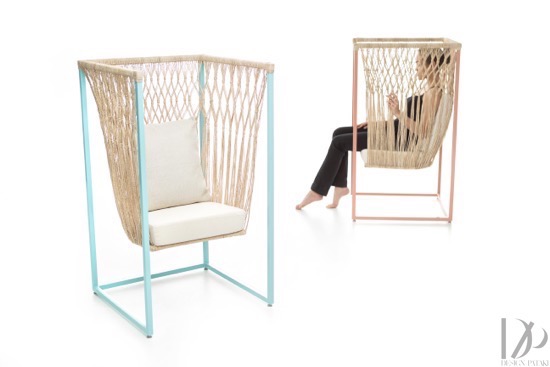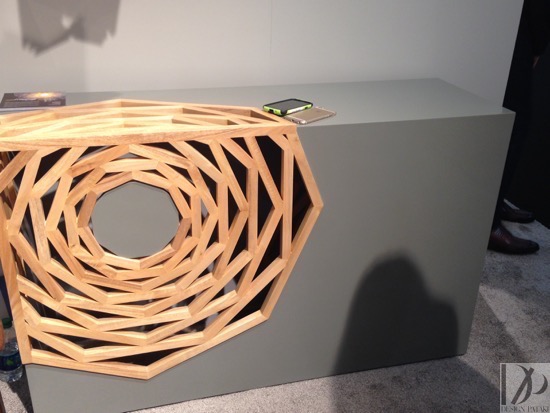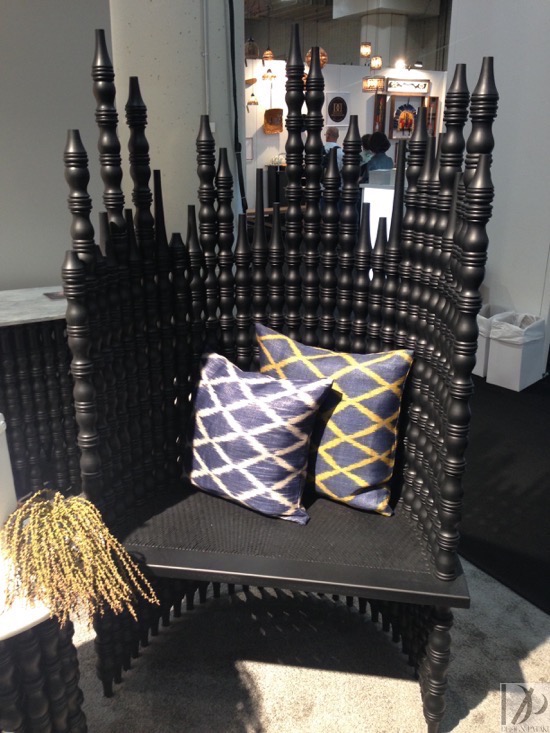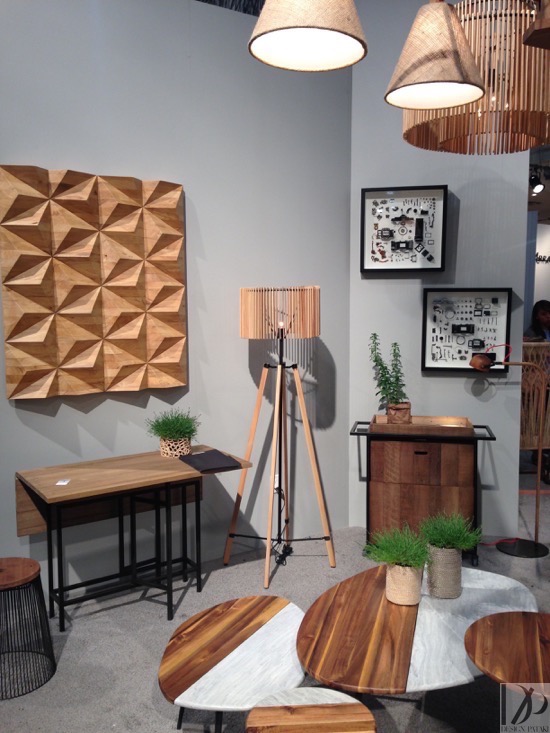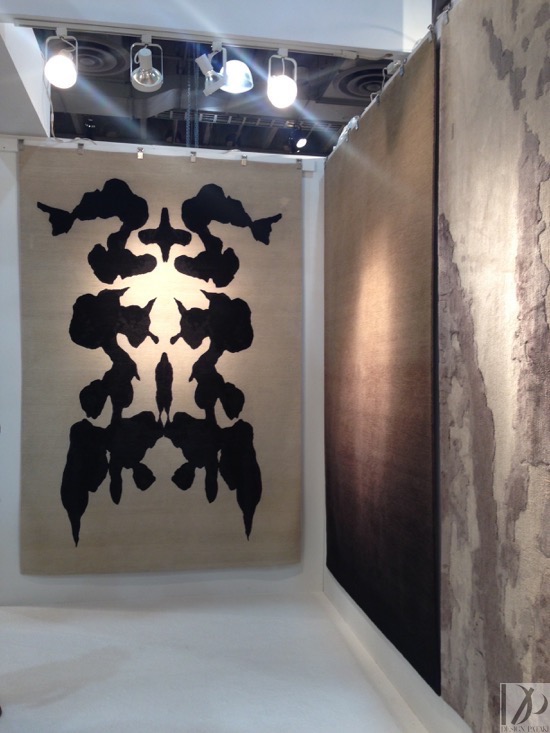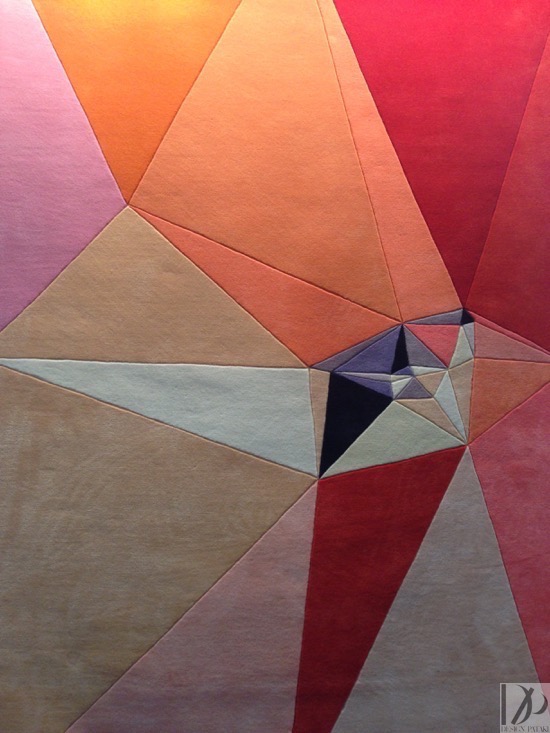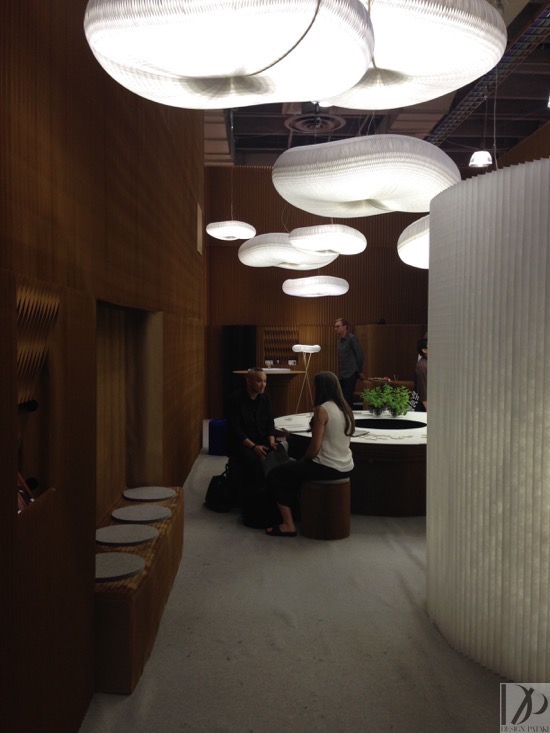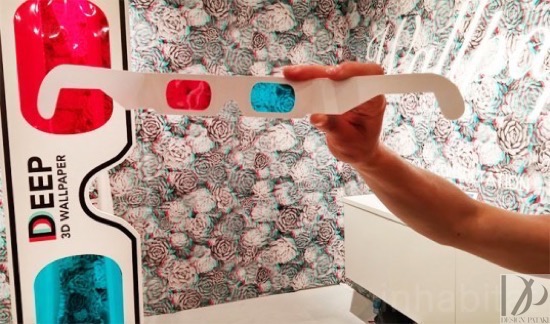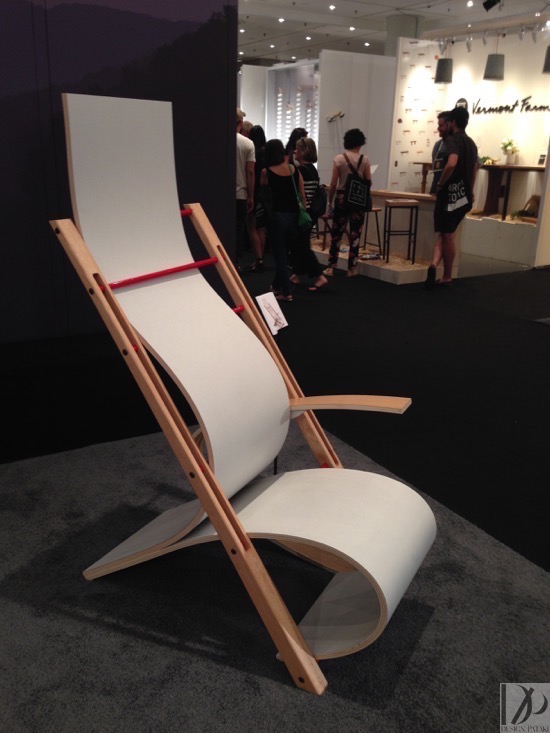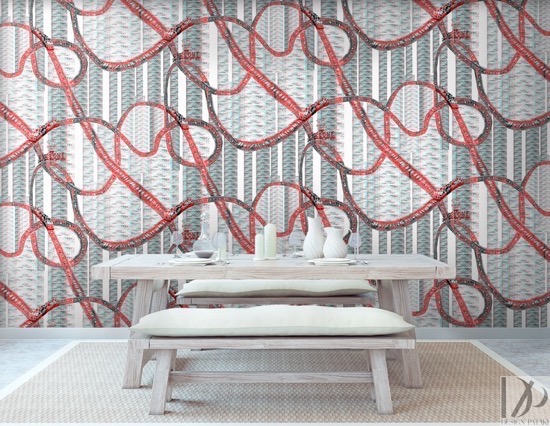 Photographs by Design Pataki
Details
Jun 11, 2015 - Mar 01, 2016
WordPress database error: [You have an error in your SQL syntax; check the manual that corresponds to your MySQL server version for the right syntax to use near '' at line 1]
SELECT location_name FROM design_em_locations WHERE location_id =
Notice
: Trying to get property 'location_name' of non-object in
/home/dci2dp50au5e/public_html/wp-content/themes/designpataki/single-event.php
on line
143