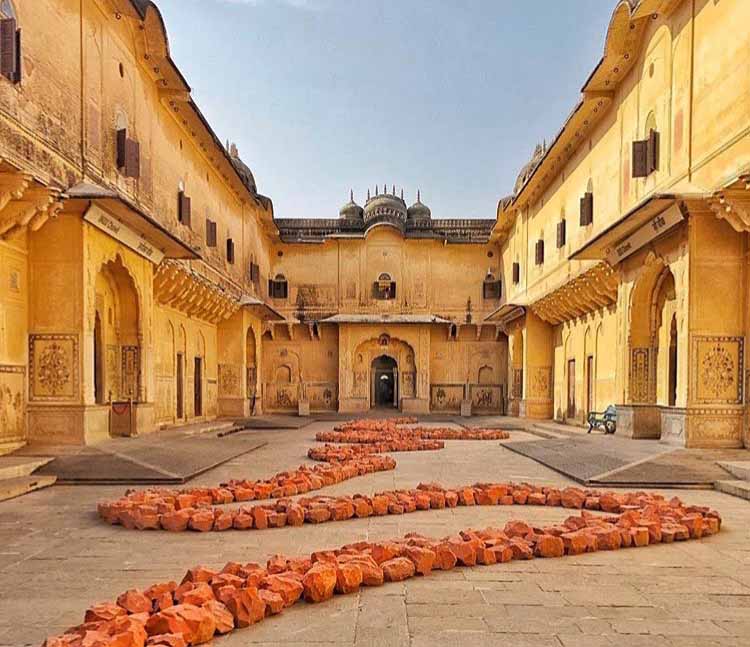 Jaipur Sculpture Park, 2019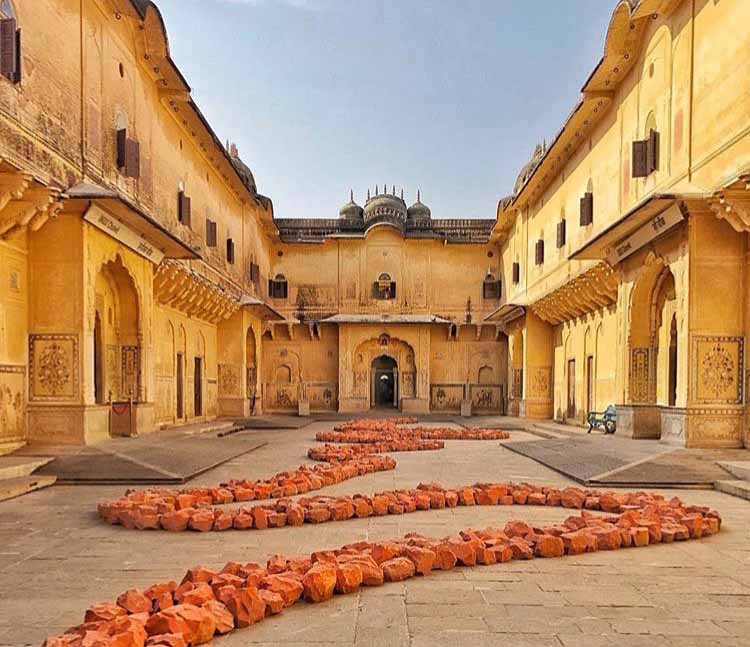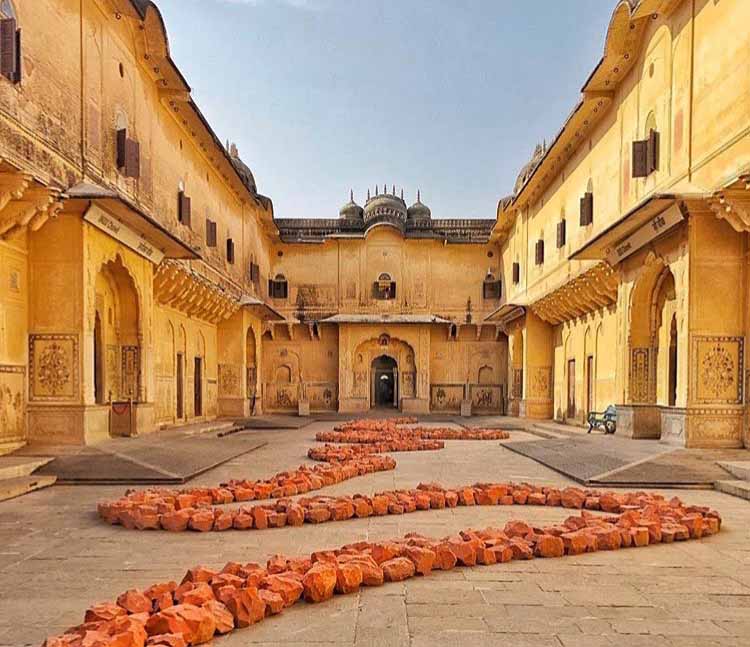 The Sculpture Park at Madhavendra Palace, Nahargarh Fort, turns an eighteenth-century palace into an art gallery with works by leading Indian and international artists. Curated by Peter Nagy, Director of Nature Morte Art, the second edition of The Sculpture Park includes a number of site-specific installations, many of which are on view for the very first time.
A diverse mix of 11 Indian and 10 international artists will be showcasing their work – including the likes of Bijoy Jain and Michael Joo. The exhibits include a single large installation by the celebrated British artist Richard Long, made from local red sandstone and commanding the main courtyard of the palace. The fort's traditional Indian architecture creates a dramatic backdrop for the monumental works occupying central positions and more intimate works featured throughout the many rooms, awaiting discovery.
Artists –
Harold Ancart ​(Belgium), ​Achia Anzi ​(Israel), ​Lynn Chadwick​(UK), ​Michel Francois ​(Belgium), ​Tanya Goel ​(India),​Vikram Goyal ​(India),​Bijoy Jain ​(India), ​Michael Joo​(USA), ​Reena Saini Kallat​(India), ​Shreyas Karle​(India), ​Richard Long ​(UK), ​Savia Mahajan ​(India), ​Sebastiano Mauri ​(Italy), ​Manisha Parekh ​(India), ​Mark Prime​(UK), ​Mahbubur Rahman​(Bangladesh), ​Ayesha Singh​(India), ​Chrysanne Stathacos​(Canada), ​L.N. Tallur​(India), and ​Asim Waqif ​(India).
Details
Dec 09, 2018 - Nov 15, 2019