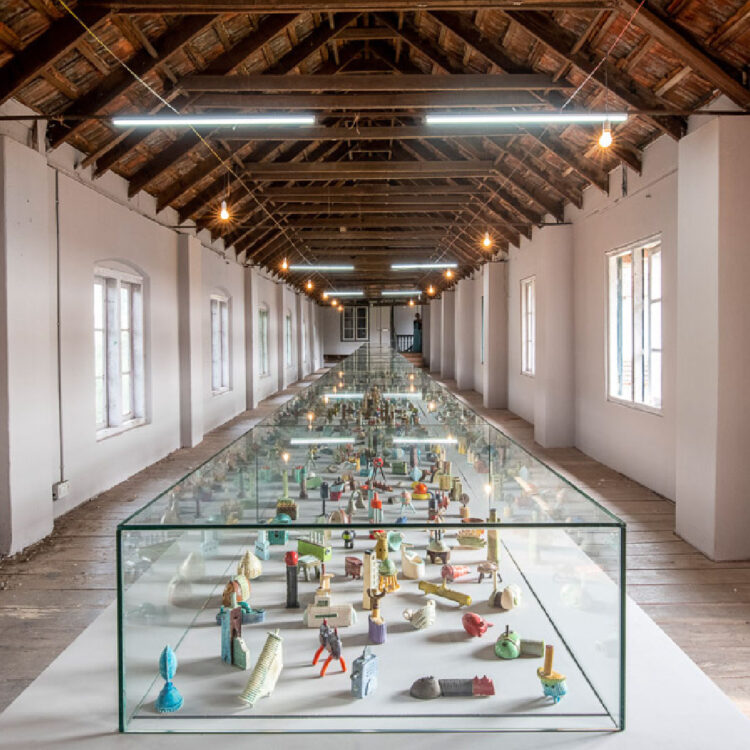 Kochi-Muziris Biennale
The Kochi-Muziris Biennale seeks to invoke the latent cosmopolitan spirit of the modern metropolis of Kochi and its mythical past, Muziris, and create a platform that will introduce contemporary international visual art theory and practice to India, showcase and debate new Indian and international aesthetics and art experiences and enable a dialogue among artists, curators, and the public.
The Kochi-Muziris Biennale seeks to be a project in appreciation of, and education about, artistic expression and its relationship with society. It seeks to be a new space and a fresh voice that protects and projects the autonomy of the artist and her pursuit to constantly reinvent the world we live in.
After being postponed by a year due to Covid 19, the fifth edition of the Kochi-Muziris Biennale has been moved further, now set to open on December 12, 2022. The biennale will run for four months, till April 10, 2023.