Pataki Reviews 28 North 77 East by Studio Wood
Last week we told you about Studio Wood's event 28 North 77 East. This is our review of what happened at this interesting design event!
Studio Wood launched their new furniture design collection set in creatively styled spaces at the Stainless Gallery, New Delhi on the weekend of 2-3rd May 2015.
The collection themed '28 North 77 East' interestingly translated as the coordinates of Delhi, depicted four different spaces, four different moods each showcasing diversity in form, function, materials and color inspired by the cosmopolitan nature of a city.
We love the range, '24, Teak Avenue' was designed keeping in mind a young, cheerful living room atmosphere, tinted with black, white and bright color pops. The set included a 3-seater sofa, a centre table and side table, an accent side seat and a wall console all in a mix of materials ranging from solid wood to metal, resin to high gloss.
The second range, '10, Walnut Lane' takes you into a den-like corner, designed with American Walnut and leather as the primary materials. The range is also contrasted with off-beat checkered patterns and fabric. One corner of the setup also saw a unique work desk and chair corner whilst the other half maintained a chic living room set complete with a sofa, centre table, chairs and wall features, says Vrinda Mathur.
'8, Oak Street' completely opposes the mood, feel and style in the previous collection with more calming tones, accents and forms. The prime material in this collection is solid oak wood, amalgamated with concrete and white and teal hues. A four seater dining table sits perfectly in the setting with a bar counter top on one end and storage cabinet on the other, says Designer Navya Aggarwal
Lastly, the view of The Lumber Hut range, takes one into the wilderness with its raw oak look accented with yellows in metal. The dining table and bench set designed for this range are uniquely designed and executed using solid slabs of wood with distinctive joinery and finishing techniques.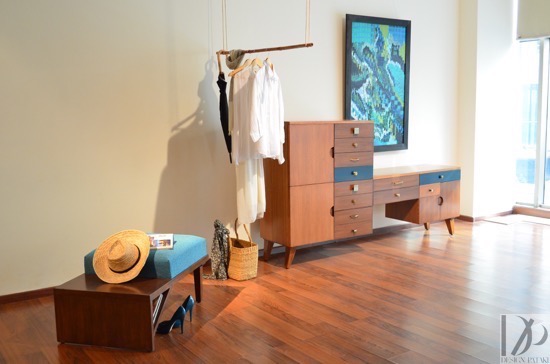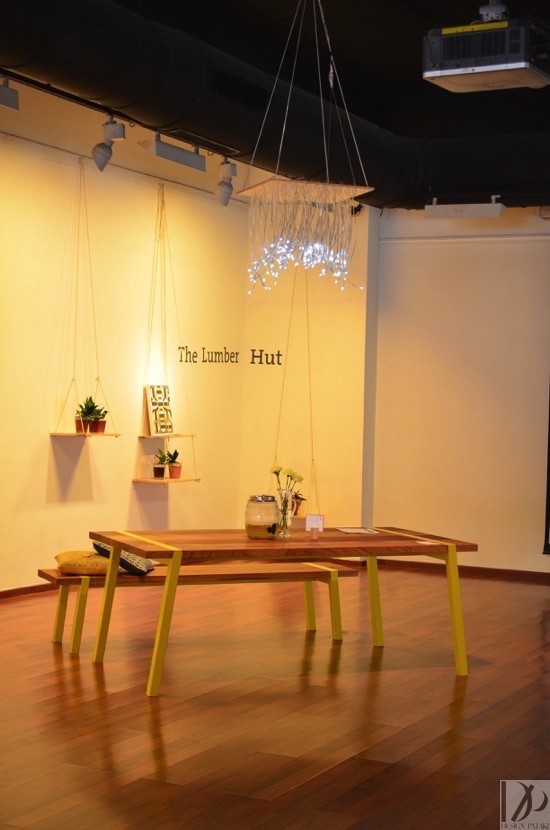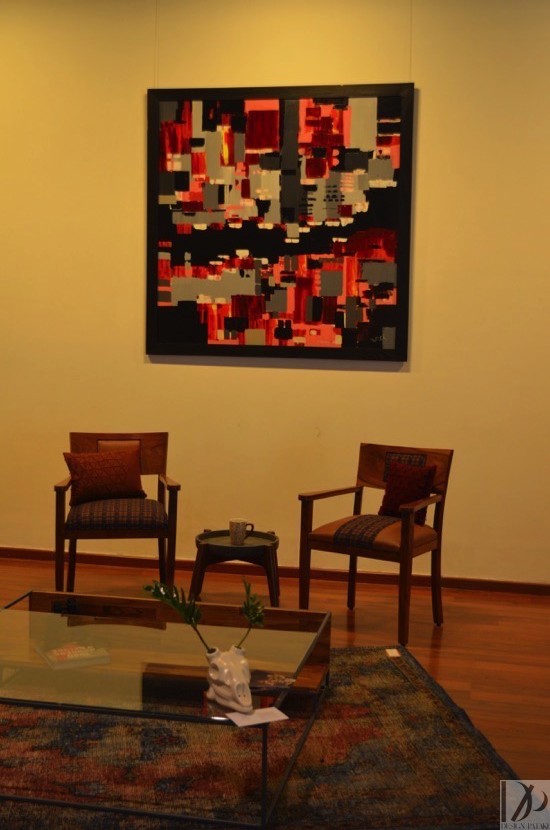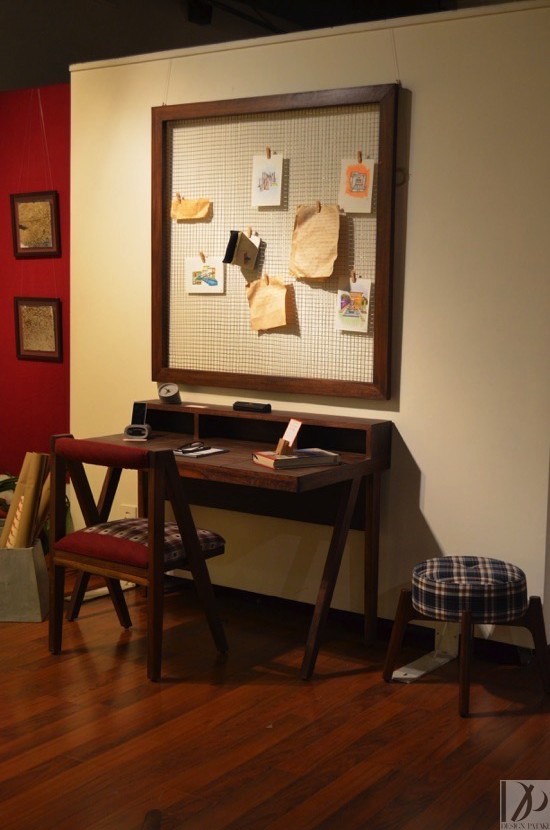 Photographs courtesy Studio Wood
Details
May 02, 2015 - May 03, 2015