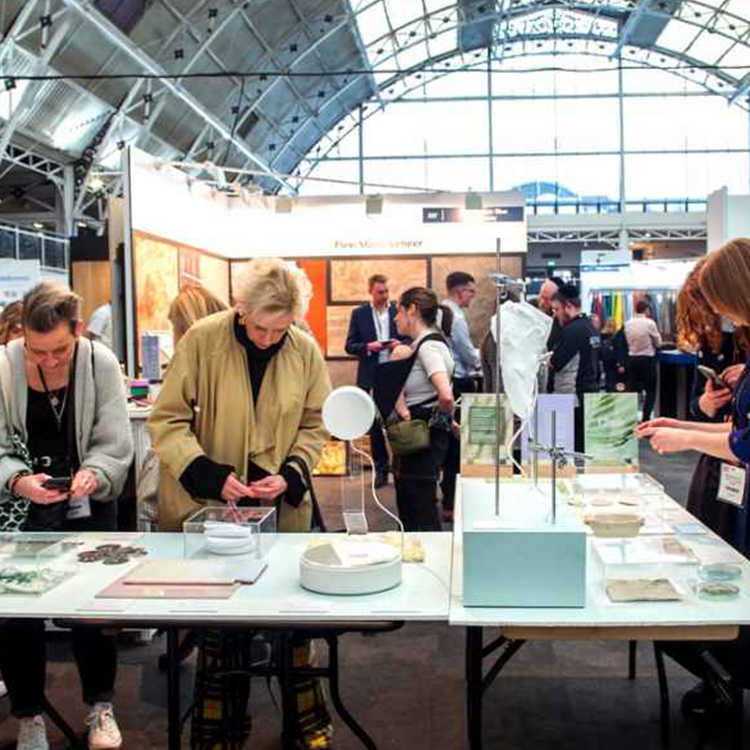 SURFACE DESIGN SHOW
Surface Design Show is the UK's leading event for architects and designers to explore the best in surface material innovation. More than 180 companies and organisations will be exhibiting at SDS23, all keen to meet and inspire the audience with their creativity and quality. In addition, the show has an amazing content programme consisting of 18 Main Stage presentations; over 30 New Talents debuting at SDS; the Surface Spotlight Live 'library' of new and innovative materials and Squire & Partners' Stone Tapestry featuring natural stone from around the world.
Over 30 'New Talents' will be participating at Surface Design Show 2023 providing an exciting dynamic for both visitors and exhibitors as SDS enlarges its support for those starting their career in the design world. Curated by Chief Creative Director at Trendease International, Jennifer Castoldi, and in Partnership with Tessellate.co, the  New Talent section will again inspire and excite the audience.
The 'class of 23' New Talents will feature biomaterials, natural materials, digital print, textiles, furniture, wallcovering, weaving and biopolymers…to list just a few!