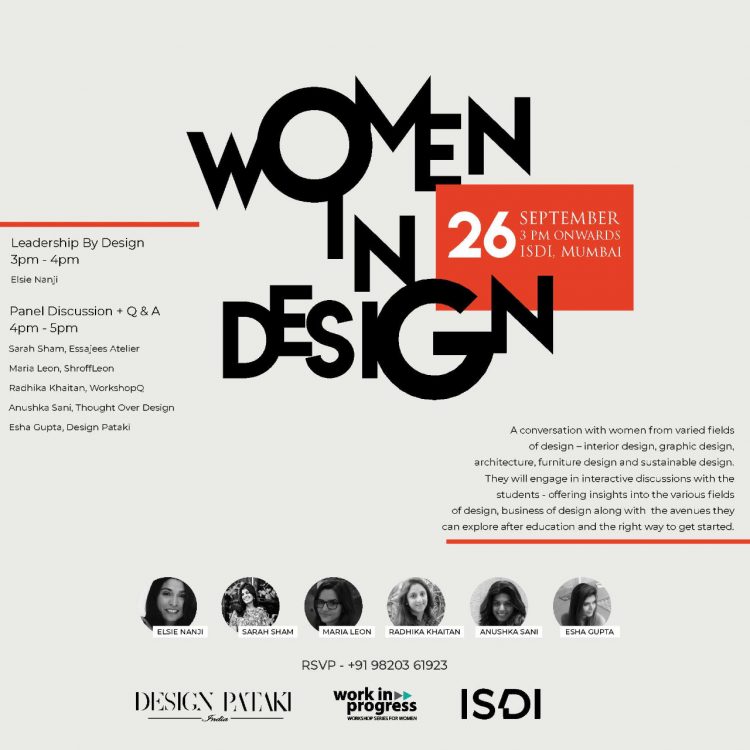 Women in Design | Talk at ISDI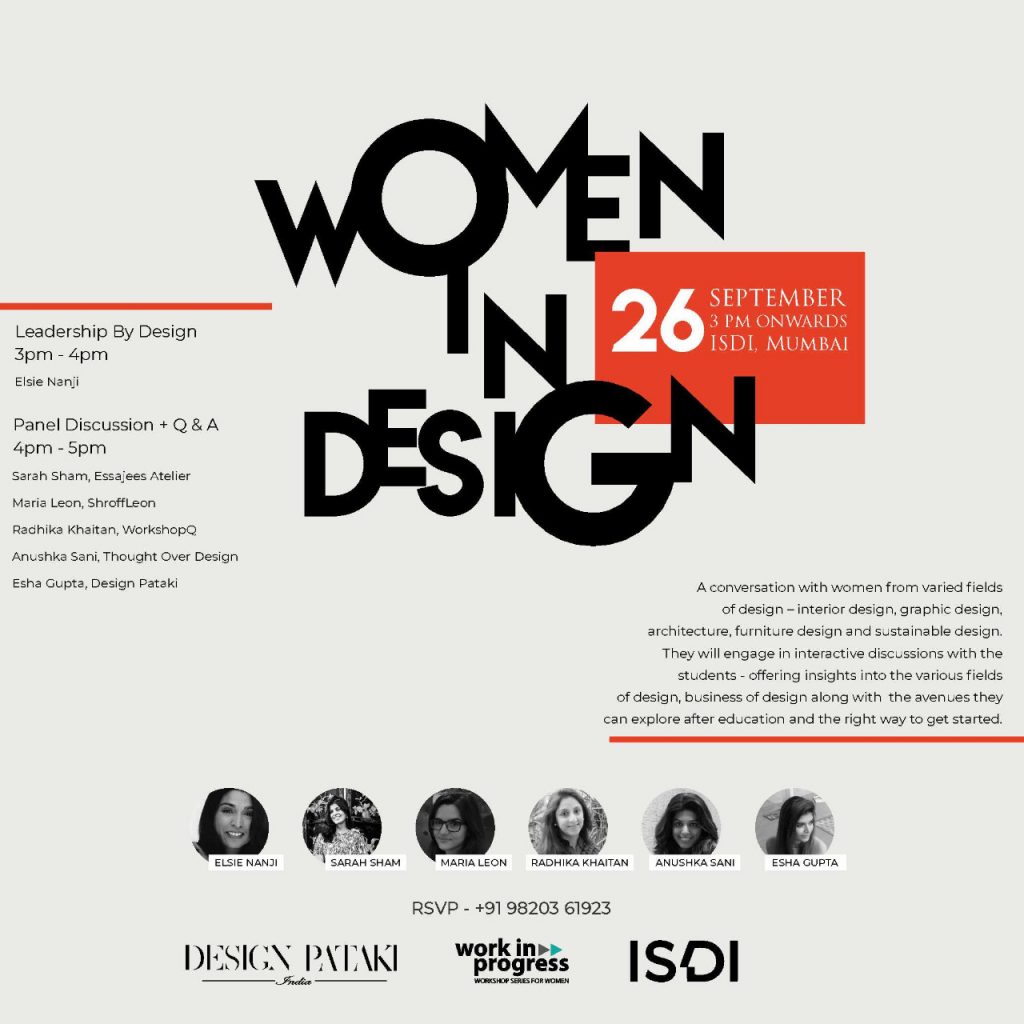 Design Pataki will be hosting a conversation with some very accomplished women from different fields of design, in collaboration with Work In Progress, a platform for Women Entrepreneurship.
We all want to empower young girls. We want them to pursue their passions, and so we encourage them to study. But what comes next?  The ratio of women who study design and actually make a career out of it is shockingly skewed. Societal conditioning, familial pressures, workplace discrimination – these are only a few of the problems plaguing young women who want to be a part of the workforce. They may have talent in spades, but very often lack direction in how to channel it. What we aim to achieve through this discussion is to have these issues addressed by experienced women in design.
Our panel of speakers will include women from varied fields of design – interior design, graphic design, architecture, furniture design and sustainable design. They will engage in interactive discussions with the students – offering insights into the various fields of design, the avenues they can explore after education and the right way to get started.
The event will include a conversation with Elsie Nanji on Leadership by Design, followed by a panel discussion with Sarah Sham, Maria Leon, Radhika Khaitan, and Anushka Sani – moderated by Esha Gupta, founder of Design Pataki.
Details
Sep 26, 2018 - Sep 26, 2018