Exploring Haoma, Bangkok's First Urban Farm-To-Table Restaurant
25

Jul

'19

9:30 am

by

Nuriyah Johar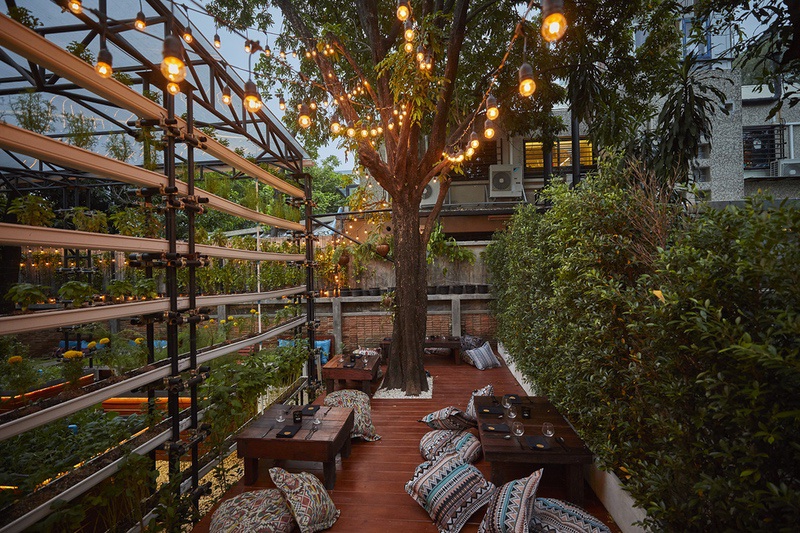 Tucked away in a quiet corner of one of the busiest cities in the world, Haoma's assurance of a unique experience starts with its location. Getting there requires driving through a lush pathway lined with edible plants, which find their way into the carefully curated food menu. Bangkok's first fine dining, urban farm-to-table restaurant, Haoma sets at its core a deep respect for nature.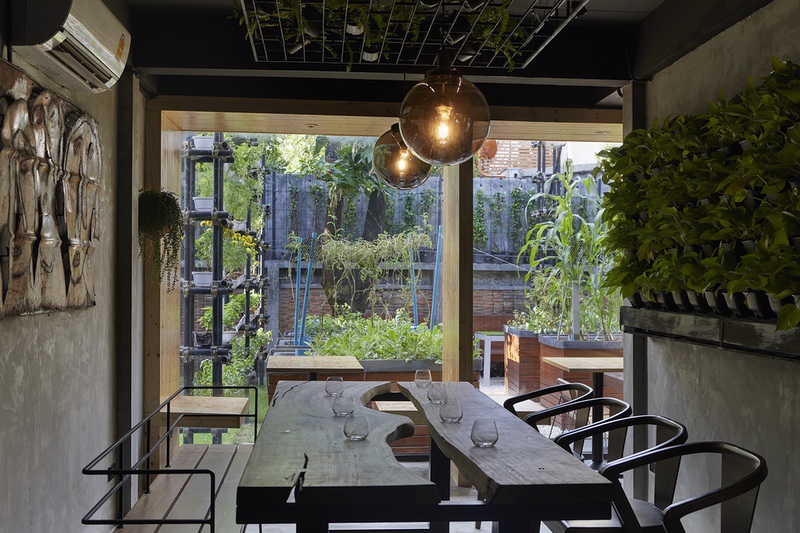 Named for a divine plant worshipped by ancient Indo-Iranian cultures, Haoma brings to the Thai capital an exquisite Neo Indian cuisine. This sustainable fine dine restaurant is housed in a two-storey colonial structure, with a large greenhouse wrapped around it – giving the impression of a grove in a rainforest. The outside greenery "flows" to the interior, by a visual connect using glass and liberal use of greenery in the inside dining areas. Creating an ambience reminiscent of a farm, the design gestures to the zero kilometre food concept adopted by the Chef and patron of Haoma, Deepanker Khosla.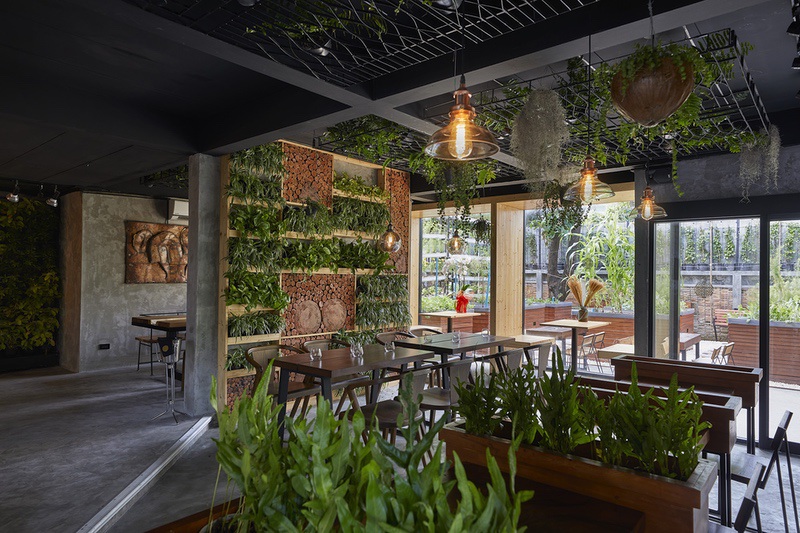 The restaurant's ethos of sustainability guided the architecture as well. Bangkok based architect Hammad adopted a design approach for Haoma that made optimum use of available natural resources. "Natural ventilation was achieved by opening up walls, and an abundant use of glass allowed for ample sunlight to flood the interiors – minimizing the need for both air conditioning and artificial lighting during the day", says Hammad. "Metal window grilles were repurposed as fun design elements on the ceiling which housed hanging plants." In addition, naturally sourced timber was used throughout the space.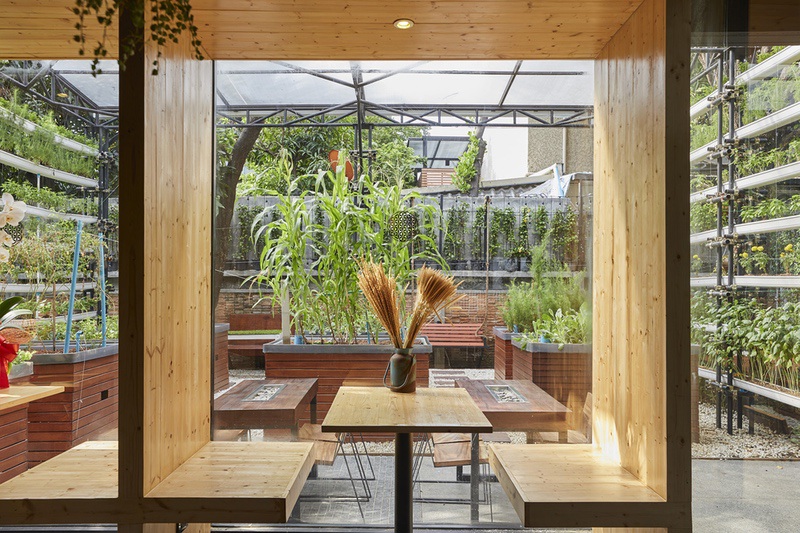 The design for Haoma features three distinct areas. First, the greenhouse which serves not only as an urban farm but also as an outdoor dining area – allowing diners to enjoy their meals with fresh ingredients growing right beside them. The second is an informal bar area, while the third is an intimate, private dining space.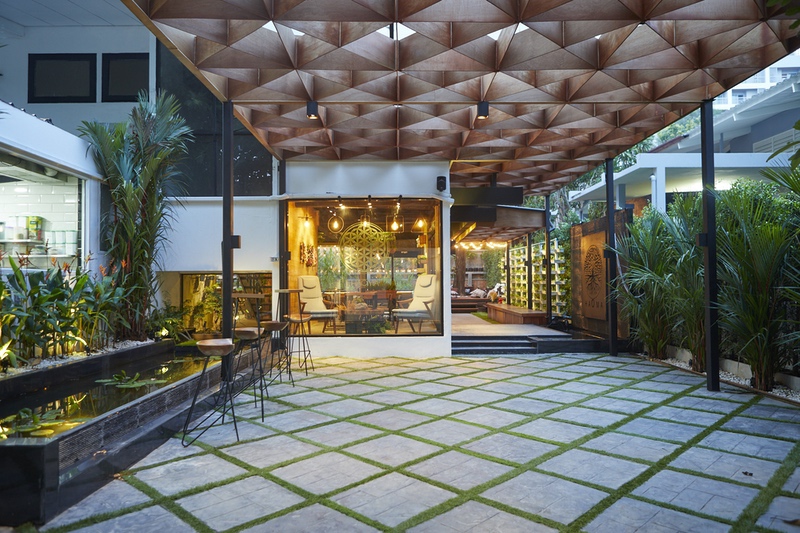 A notable aspect of Haoma's design is the use of aquaponics (a combination of raising fish and the soil-less growth of plants) for growing food in the garden. Apart from sustainable considerations, these fish ponds also serve as a compelling feature at the entrance of the restaurant. The guests are given a tour of the space on arrival and are educated on topics of urban farming and ethical consumption. Bringing together unconventional, farm-to-table gastronomy and sustainable practices in an exquisitely designed environment, Haoma creates holistic experiences that go well beyond food.