Featuring Rice as a Building Material, Symbiotic House by C.H.I Design Studio
20

Dec

'18

10:00 am

by

Nuriyah Johar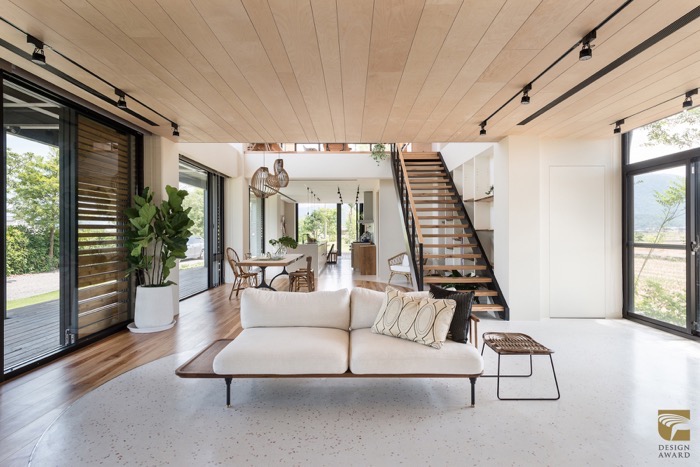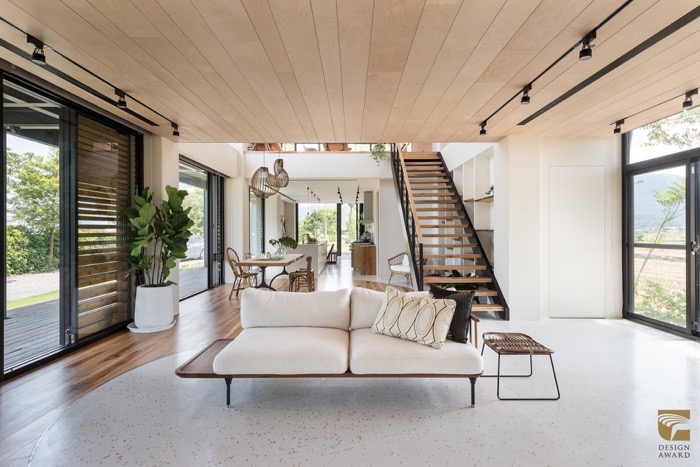 There's an old saying amongst the farmers of Taiwan – 'one step, one footprint', alluding to a spirit of perseverance and patient harvesting. Drawing from this, C.H.I Design Studio's approach to designing Symbiotic House relied on the natural and unprocessed. The house sits within the vast rice fields of Yilan, Taiwan, with high mountains and the Pacific Ocean forming the backdrop.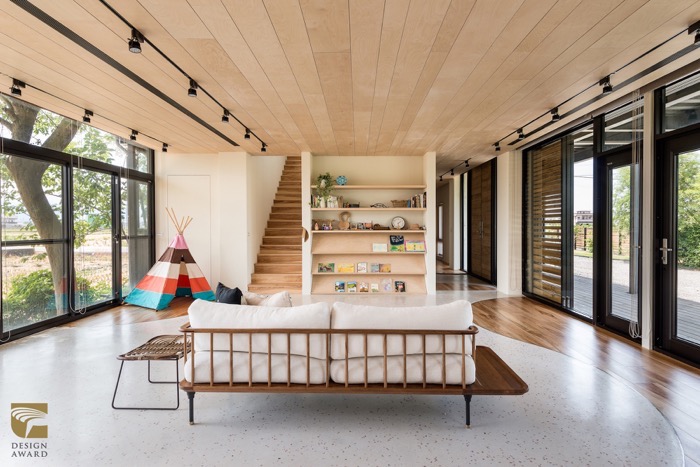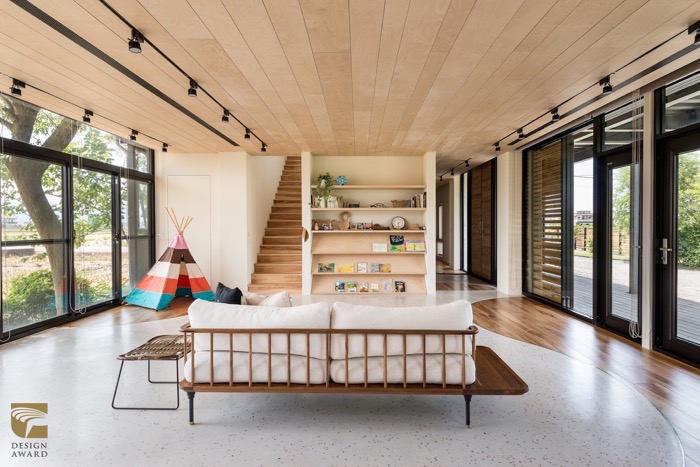 Sustainability was a key factor in the design process. In an endeavour to translate the natural characteristics of the space into the design, the structure's walls were made from a composite rice and plaster material. Locally sourced terrazzo tiles were used as flooring, and the spatial layout of the house curves in order to symbolize a literal footprint.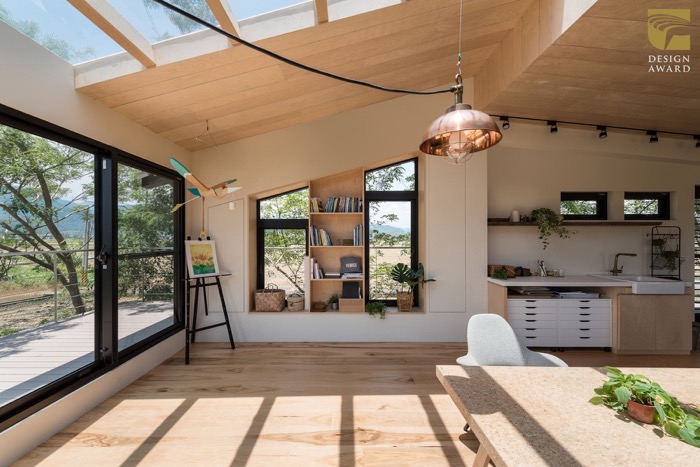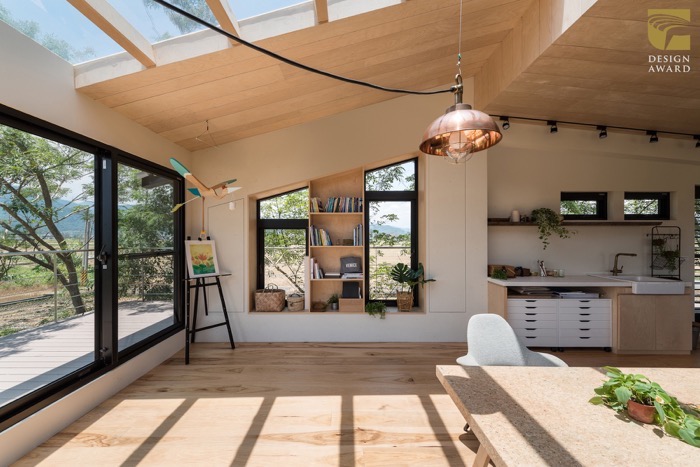 To blur the boundaries between the interior and exterior, the architects made liberal use of skylights and floor-to-ceiling windows, giving the occupants a chance to experience the scenic landscape from within. The neutral colour palette which runs throughout the space further accentuates the raw, nature-inspired look.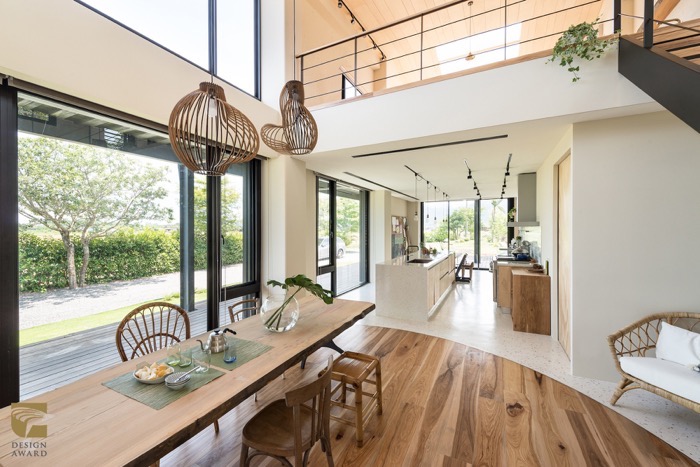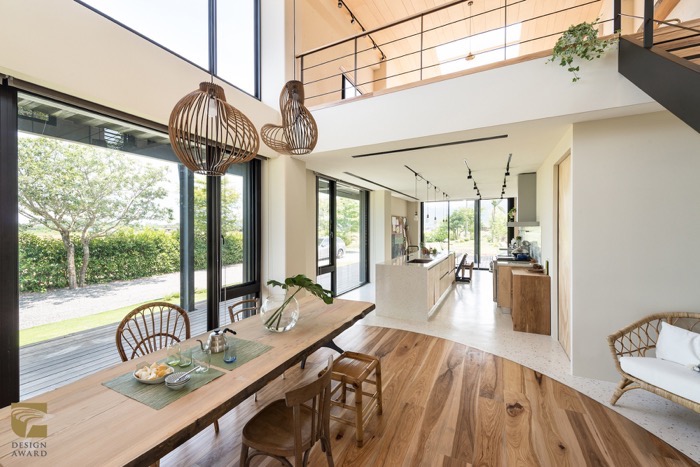 In the end, it is C.H.I Design Studio's skilful utilization of traditional construction methods in combination with contemporary designs which made Symbiotic House a success and also resulted in its winning the Golden Pin Design Award for Spatial Design, 2018.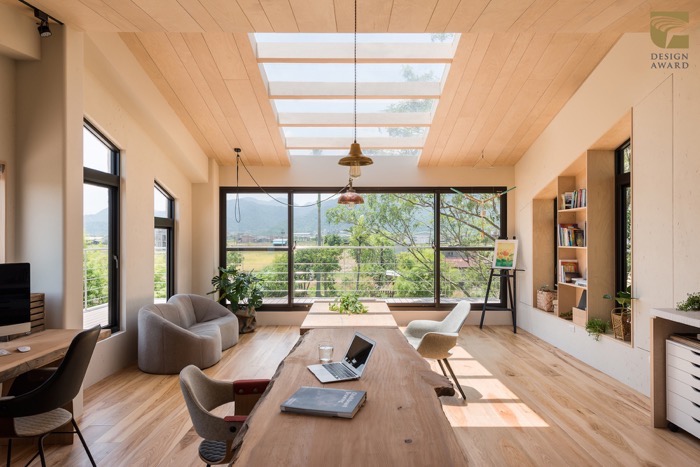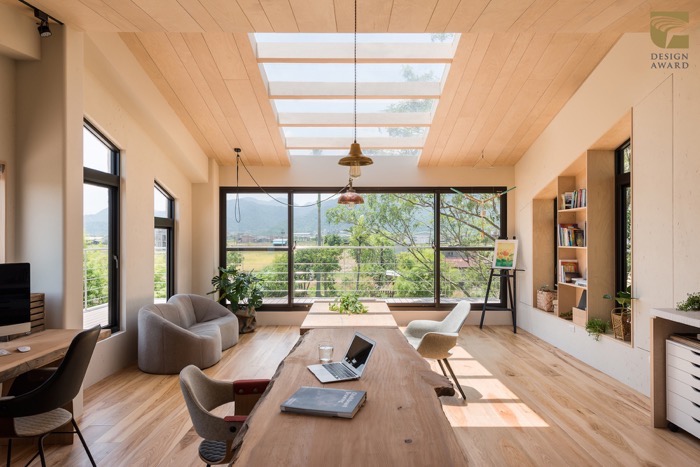 Photography by Ivan chuang