From Al Fresco Seating to Private Dining Rooms – Dine Safely At These New Restaurants In Mumbai
17

Jan

'22

6:32 pm

by

Crew
Our roundup of new restaurants in Mumbai includes an outpost of an award-winning speakeasy from Delhi, the city's first restaurant with an interpreted cuisine housed in a 131-year-old architectural landmark, a tropical tapas bar, a European-inspired bistro, and a French patisserie. For those wary of dining in crowded indoor spaces at the moment, these options include both al fresco seating options and private dining rooms. Read on to know more!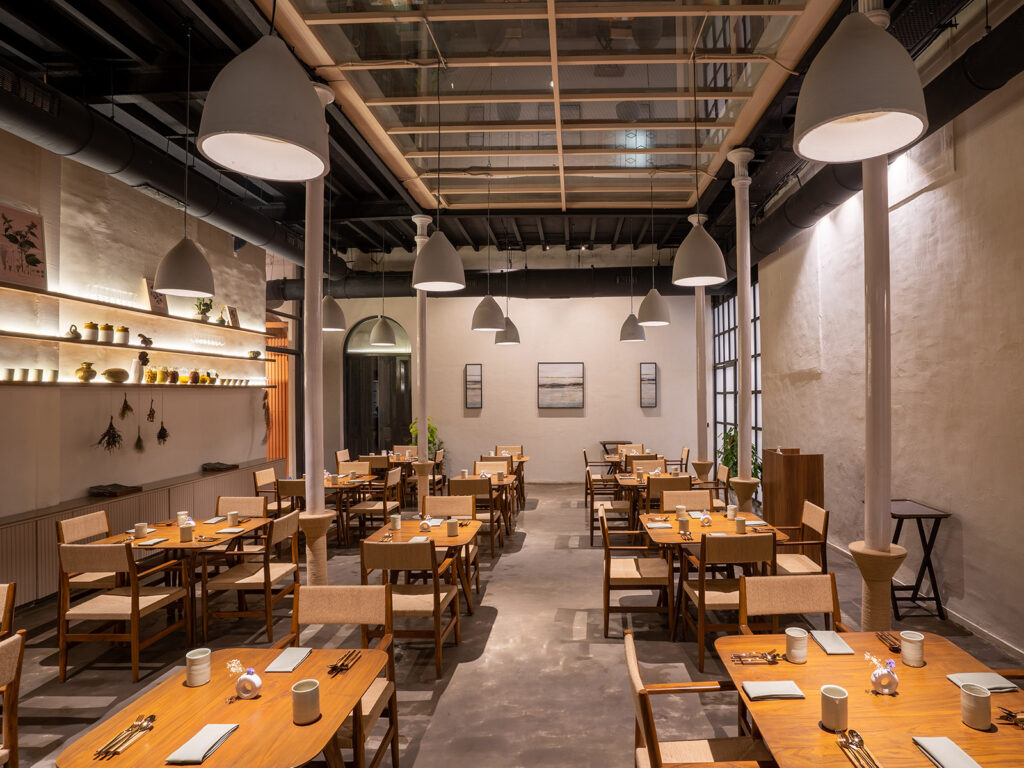 Ekaa
Tucked away in a quaint lane in Azad Maidan, Ekaa serves as a tribute to the distinctness of Indian ingredients and the idea of global oneness. Co-founders Sagar Neve and Niyati Rao have drawn inspiration from both Japanese and Nordic design sensibilities for the interiors; creating in the process, a space that is clean, minimalist, and intentionally raw. Given that Ekaa is housed within the historic Kitab Mahal building, a 131-year-old architectural landmark, it is only fitting that its design occasionally dips into the past. Earth tones and natural finishes come together with handmade wooden furniture, ceramic accents, and thought-provoking art to create a compelling interior that evinces a sense of nostalgia.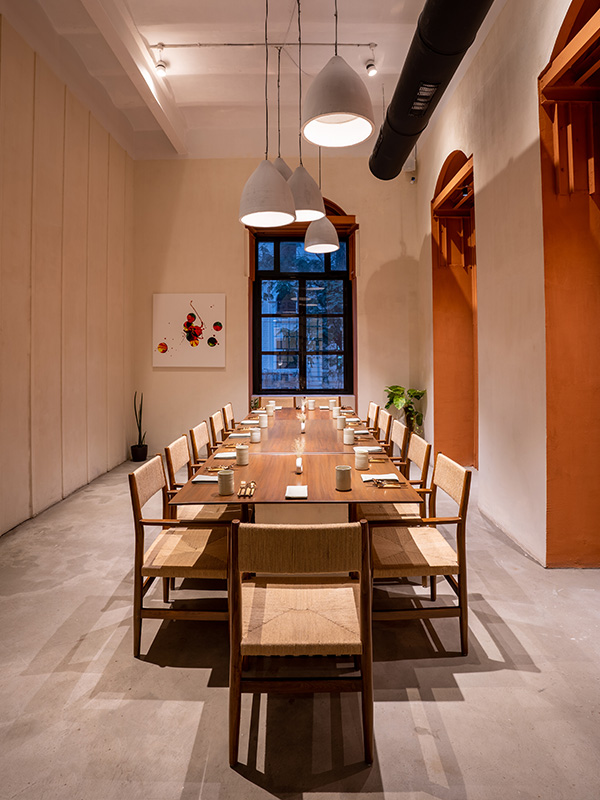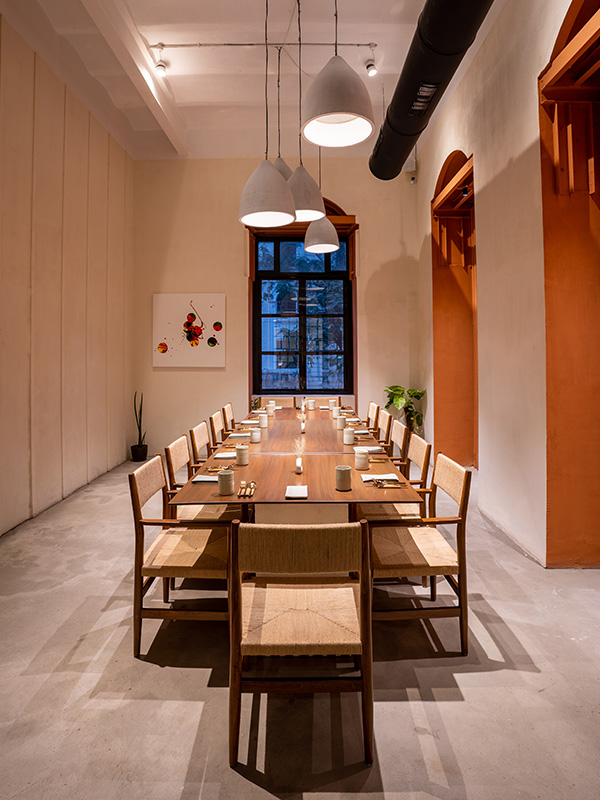 Unsurprisingly, this feeling underscores the culinary offerings at Ekaa as well. "I want to invoke in our guests the feeling of warmth, oneness, familiarity, and nostalgia. Something that makes them think 'Wow, this tastes like something I've had before but I can't put my finger on it.'", says Chef Niyati. Ekaa comprises a main seating space, a tapas and bar area, and a private dining room that can be booked for exclusive, curated experiences.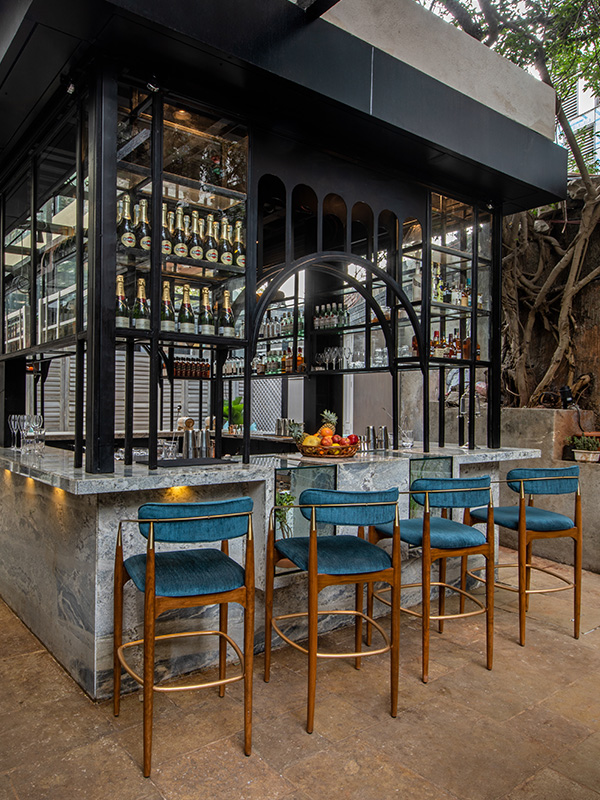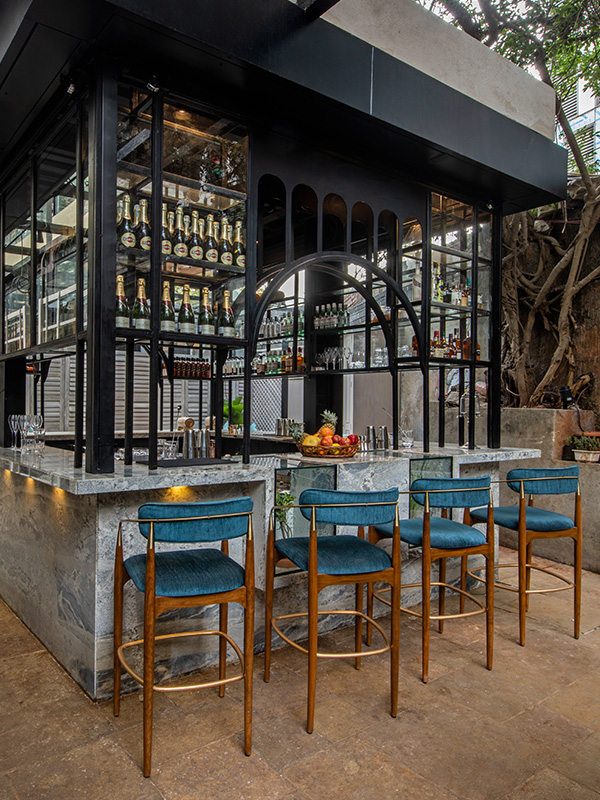 PCO
Tapping into the escapist fantasy that we all crave from time to time, Passcode Hospitality brings an alluring addition to Mumbai's culinary landscape. PCO (Pass Code Only) is a speakeasy bar with its first outpost in Delhi, where the award-winning establishment has been well known for not only its extremely inventive menu design, but also for the mystery that surrounds it. Situated in Lower Parel, PCO Mumbai is identified, interestingly enough, by its lack of signage. Instead, an unassuming wooden door with a keypad leads one into this hidden cocktail haven. A passageway filled with creepers gives way to a sprawling open-to-sky secret garden, a vintage glasshouse that is actually a private dining room, and a handsome Art Deco metal bar. Designed by Minnie Bhatt, PCO evokes an old-school charm that serves as the perfect escape from the everyday outside.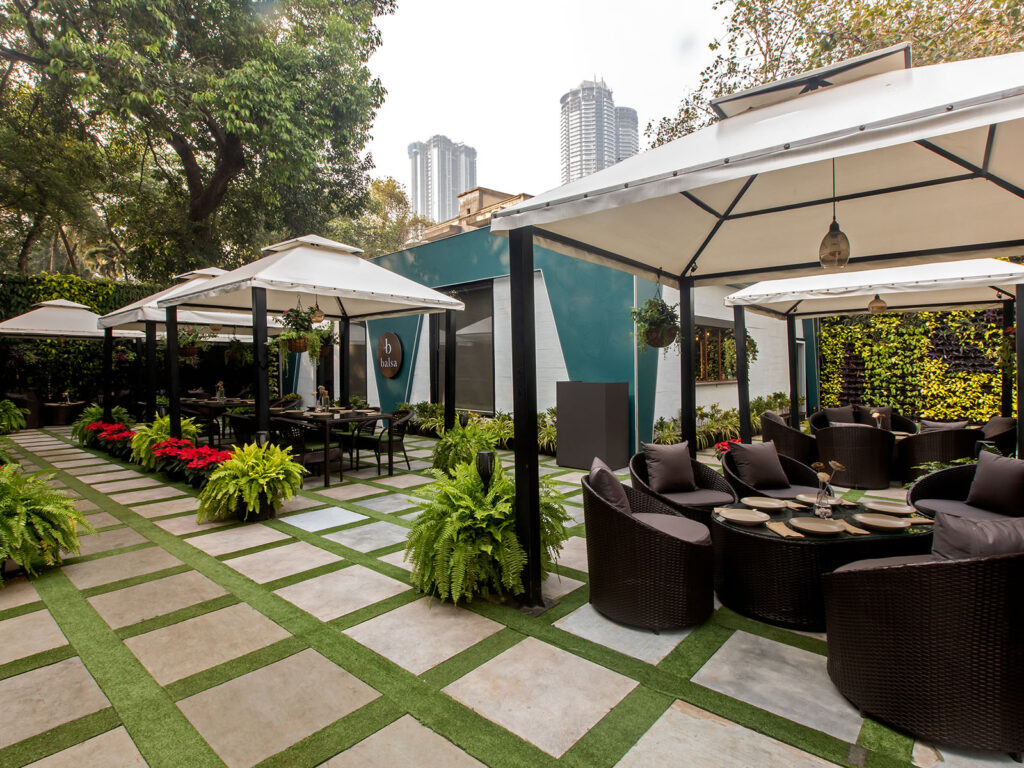 Balsa
Given the city's dearth of al fresco dining options, Balsa is a welcome addition to Mumbai's Lower Parel district. The restaurant gets its name from a native American tree, and in line with this concept, the design plays into a tropical maximalist aesthetic that features vines hanging from the ceilings, walls lined with botanical art, and a refreshing colour palette of olives and earth tones.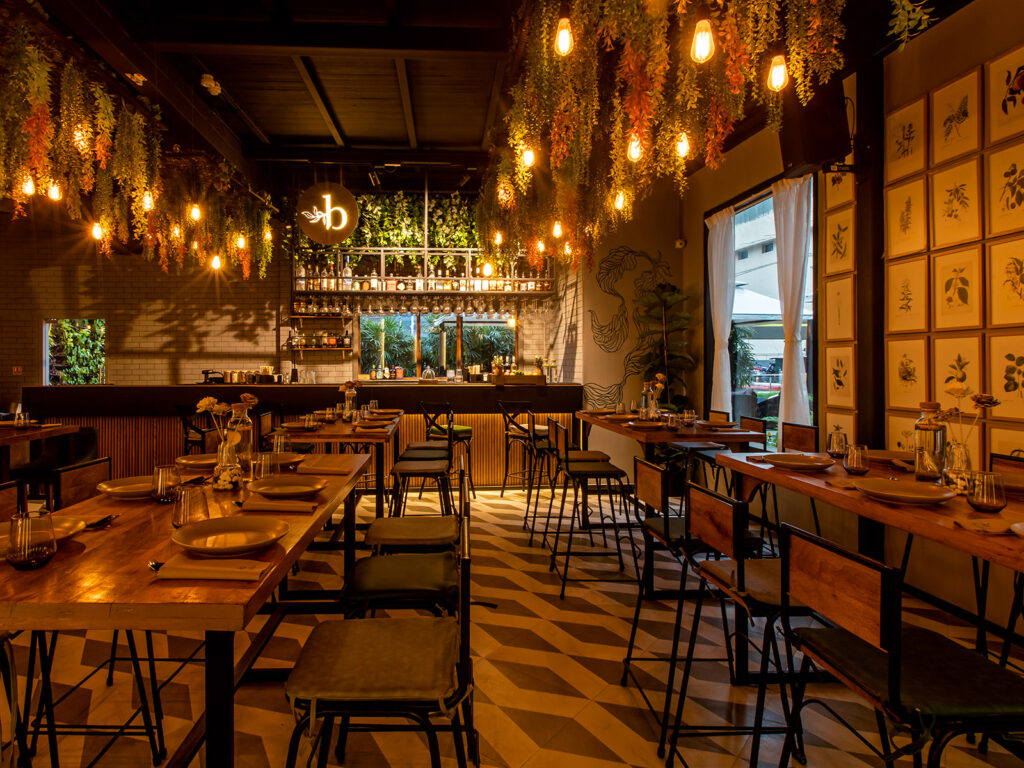 Balsa has been designed and conceptualized by founders Ami and Abhishek Jhaveri, who describe the place as one where you "disconnect from the cacophony of the city and time stands still." For them, "The key to the space is that it is homegrown and handmade."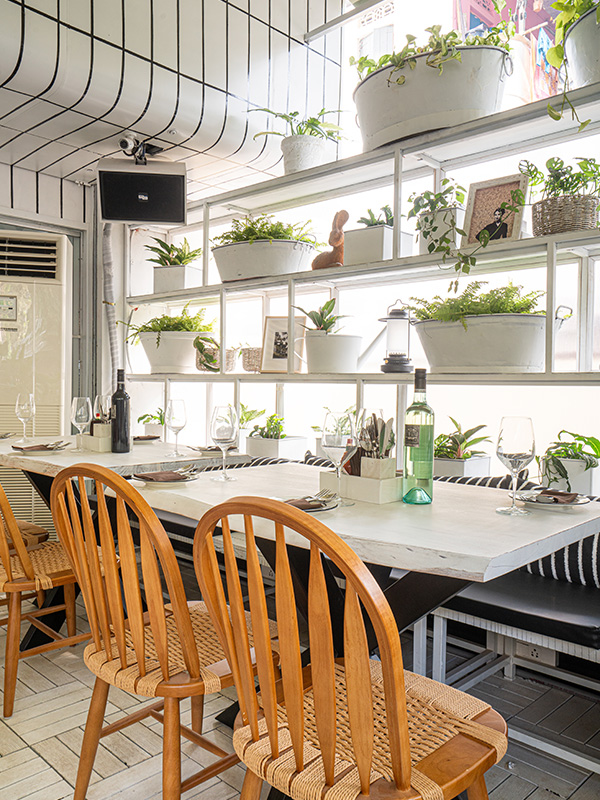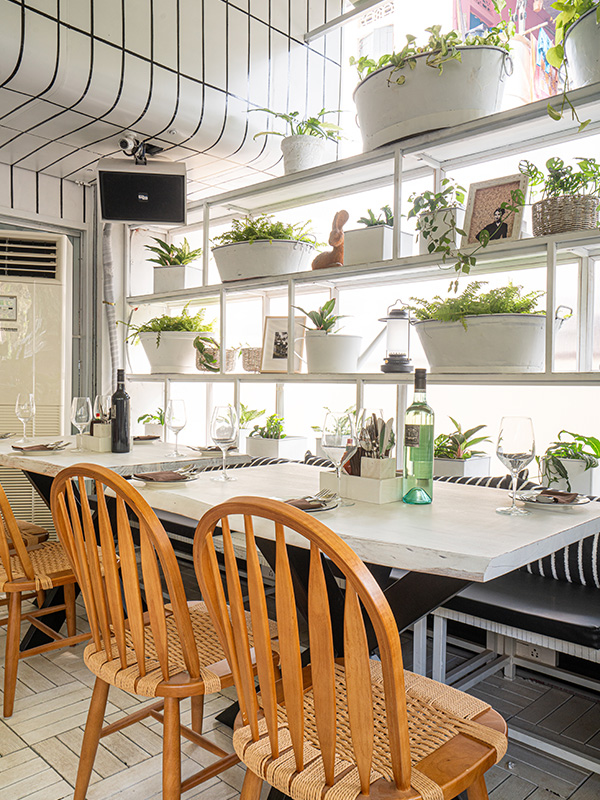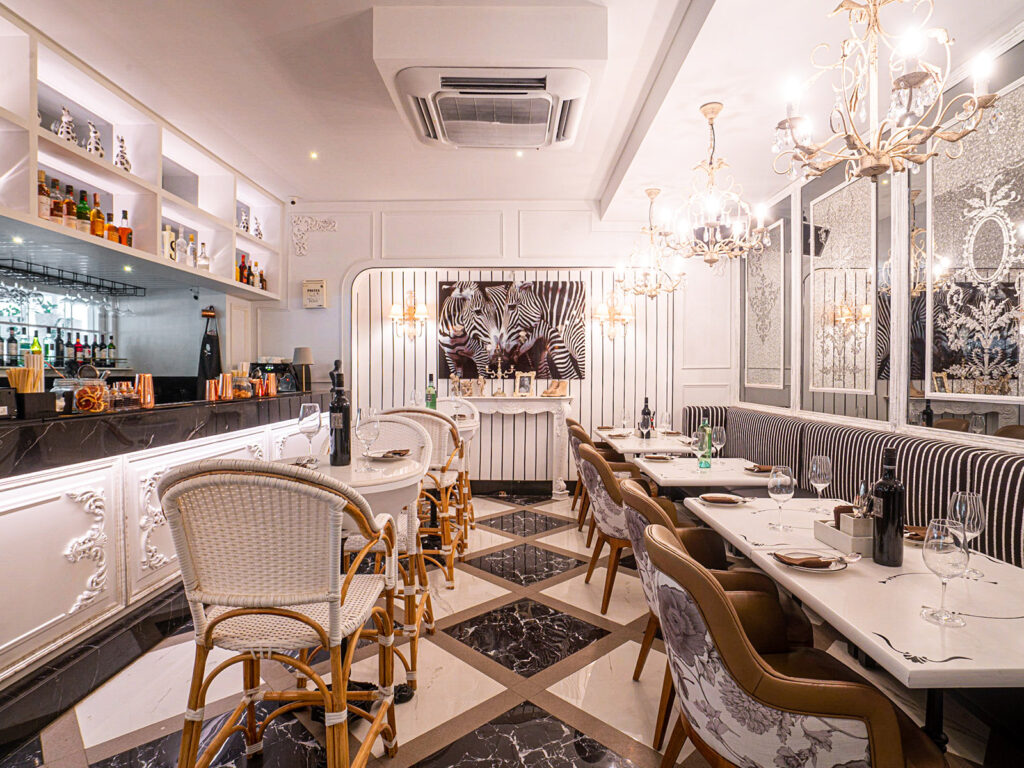 Donna Deli
Bandra's newest indoor-al fresco bistro, Donna Deli draws from the local cafés dotted along the quaint streets of Italy. Interior designer Tejal Mathur has created a charming space that marries the rusticity of the countryside with the glamour of classical European design. Stepping into Donna Deli feels like entering an overgrown conservatory; a white picket fence gives way to the vintage al fresco area complete with lush greens, classic European patio urns, and white metal planters. On moving inwards, an entirely different aesthetic takes over; antiqued engraved mirrors, distressed chandeliers, and a striking monochrome colour palette (carried forward in the Zebra portrait) bring forth a sense of drama and intrigue.