Into the Future at Casaplata, Seville
23

Aug

'18

11:17 am

by

Nuriyah Johar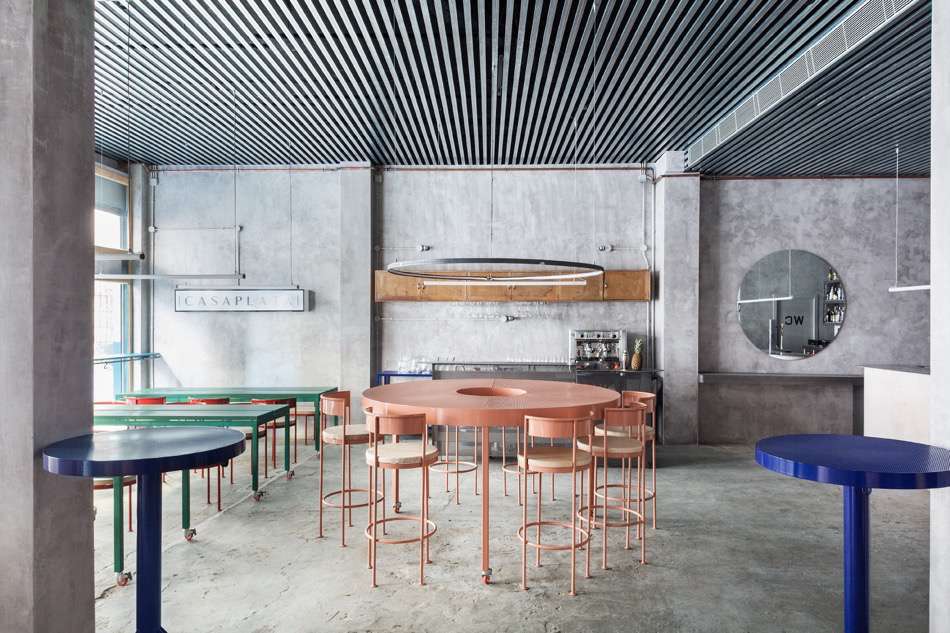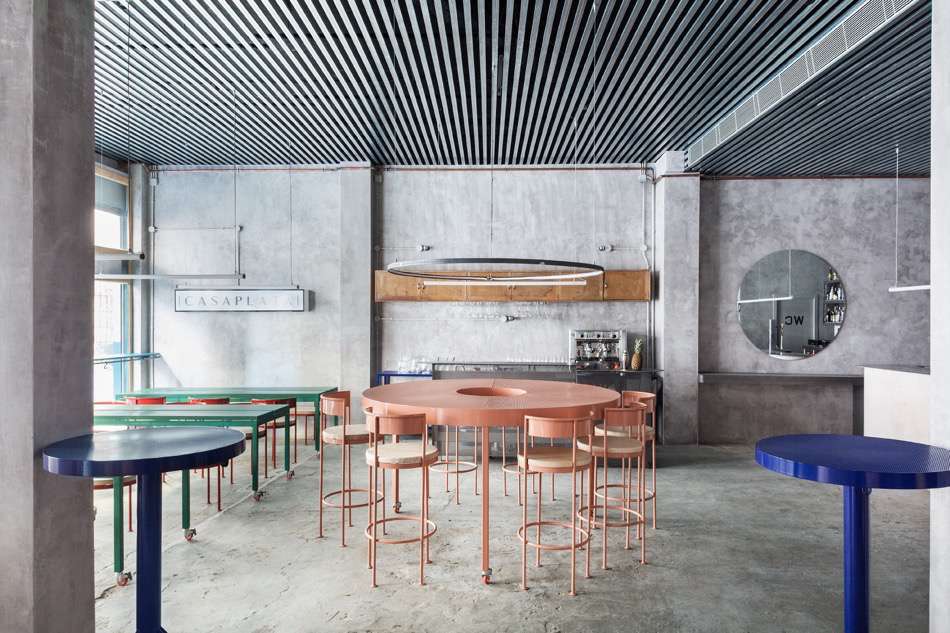 Amidst the grand Gothic and Baroque influences that permeate the architecture of Seville lies a fresh, ultra-modern restaurant and cocktail bar called Casaplata. Madrid-based architects Lucas y Hernandez-Gil designed this place with an outlook that purposefully eschewed the widespread motif of historical revival, and focused instead on a more futuristic aesthetic.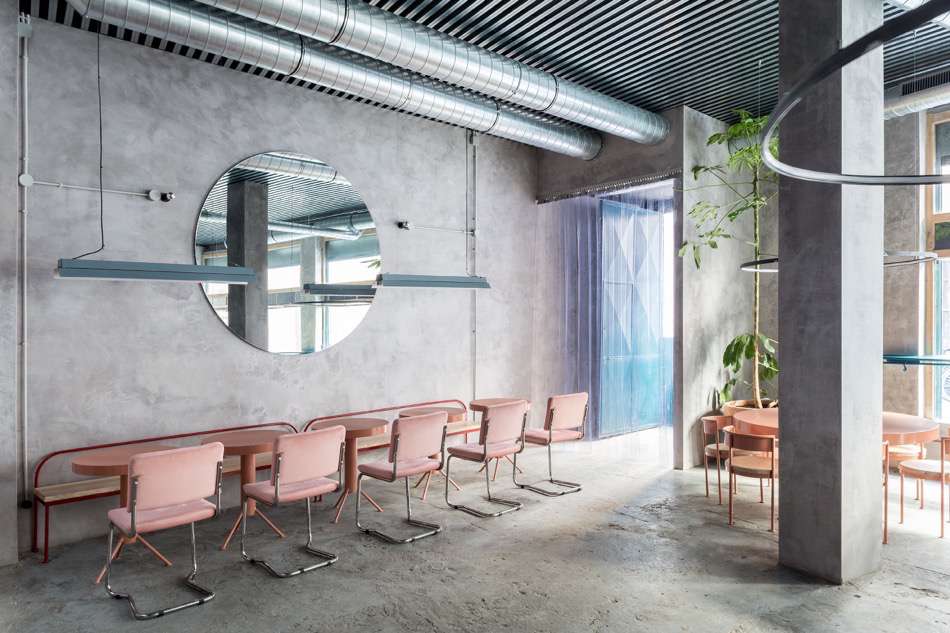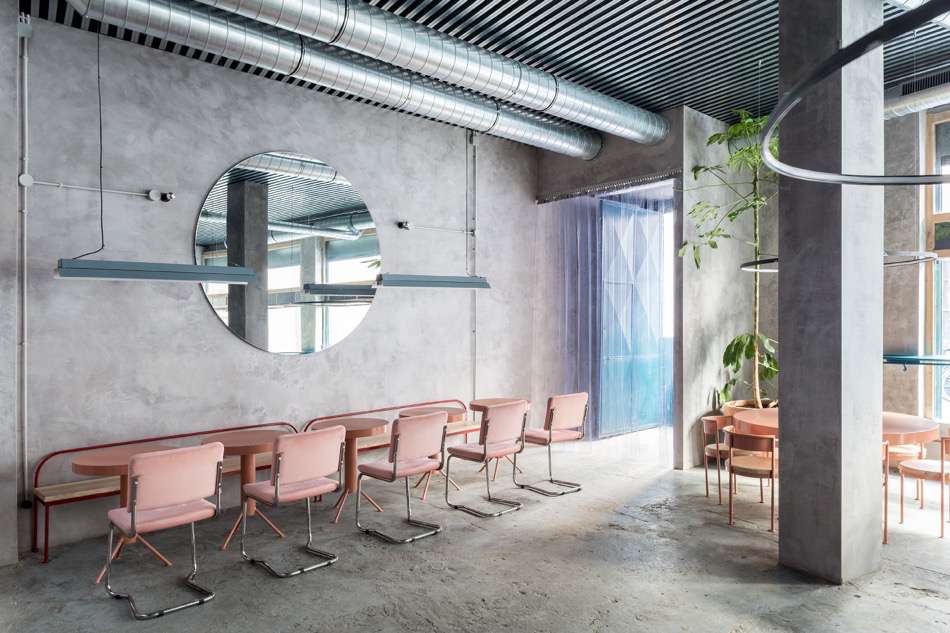 The team tells Design Pataki, "the design was inspired by Georgio Morandi still lives pictures, where the coloured volumes stand out over a grey base. Standing out over a grey background appears the furniture on pastel colours. All these with the aim of reinforcing the gastronomical experience by blurring the lines of the environment to focus on what is within reach."
Drawing from this, the restaurant establishes a grey canvas with raw concrete walls and floors and a metallic silver ceiling. The assortment of coloured furniture pops out when set against this 'greyscape', much like in Morandi's paintings.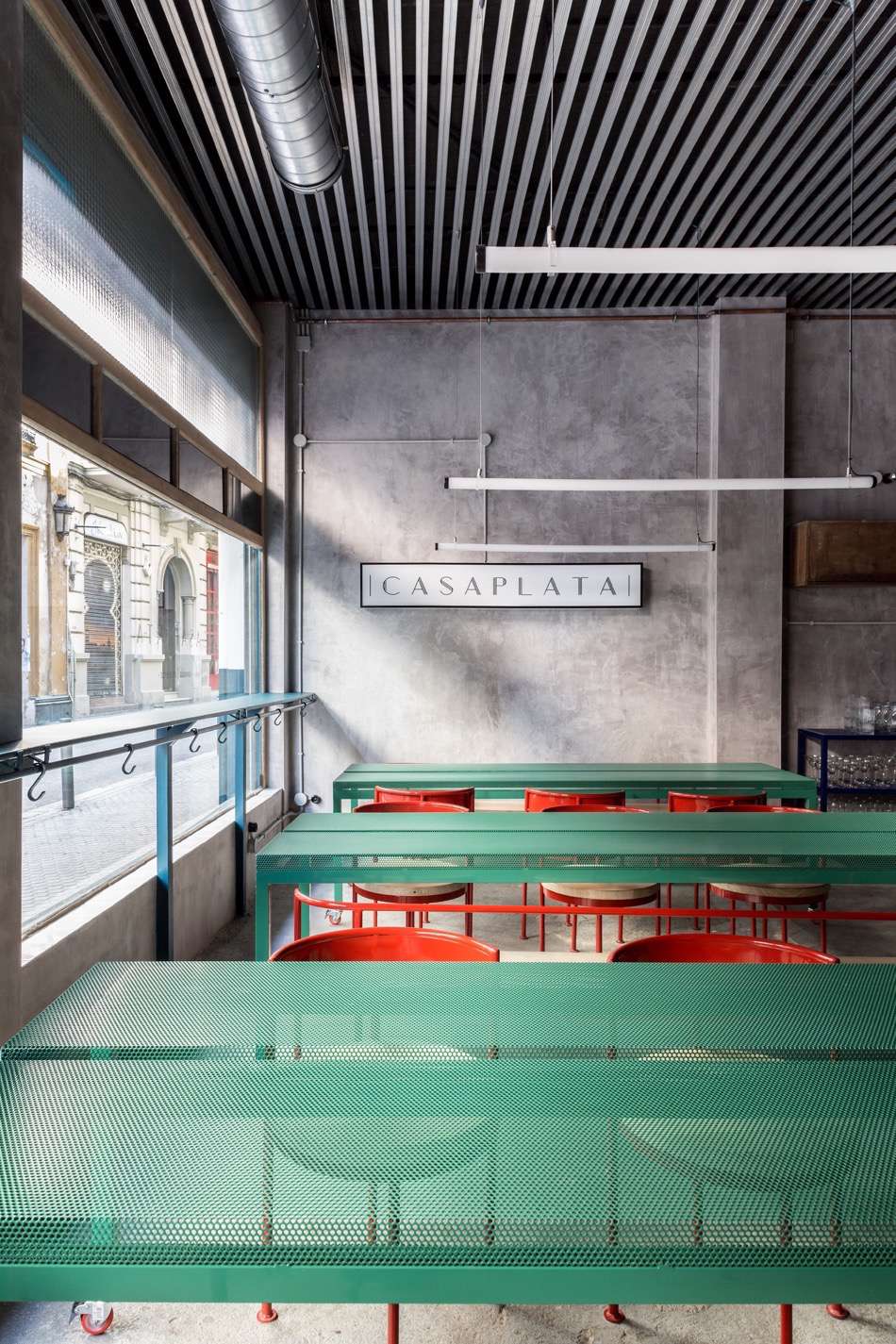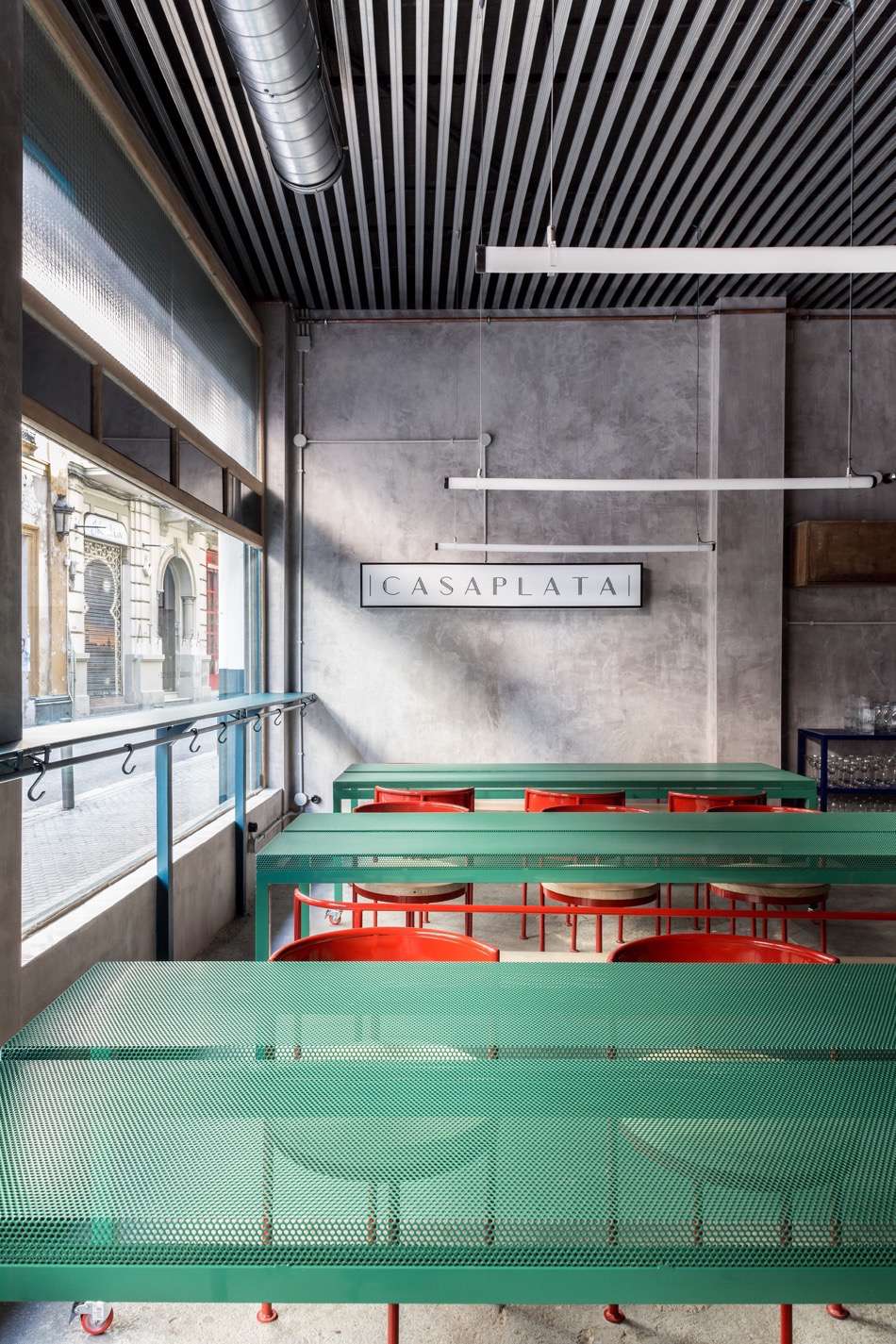 Intentionally unembellished, this minimalist space relies on colour and form to add nuance. The perforated tables in various pastel and bold shades undercut the coarseness of the concrete and add a welcome element of whimsy to an otherwise muted interior.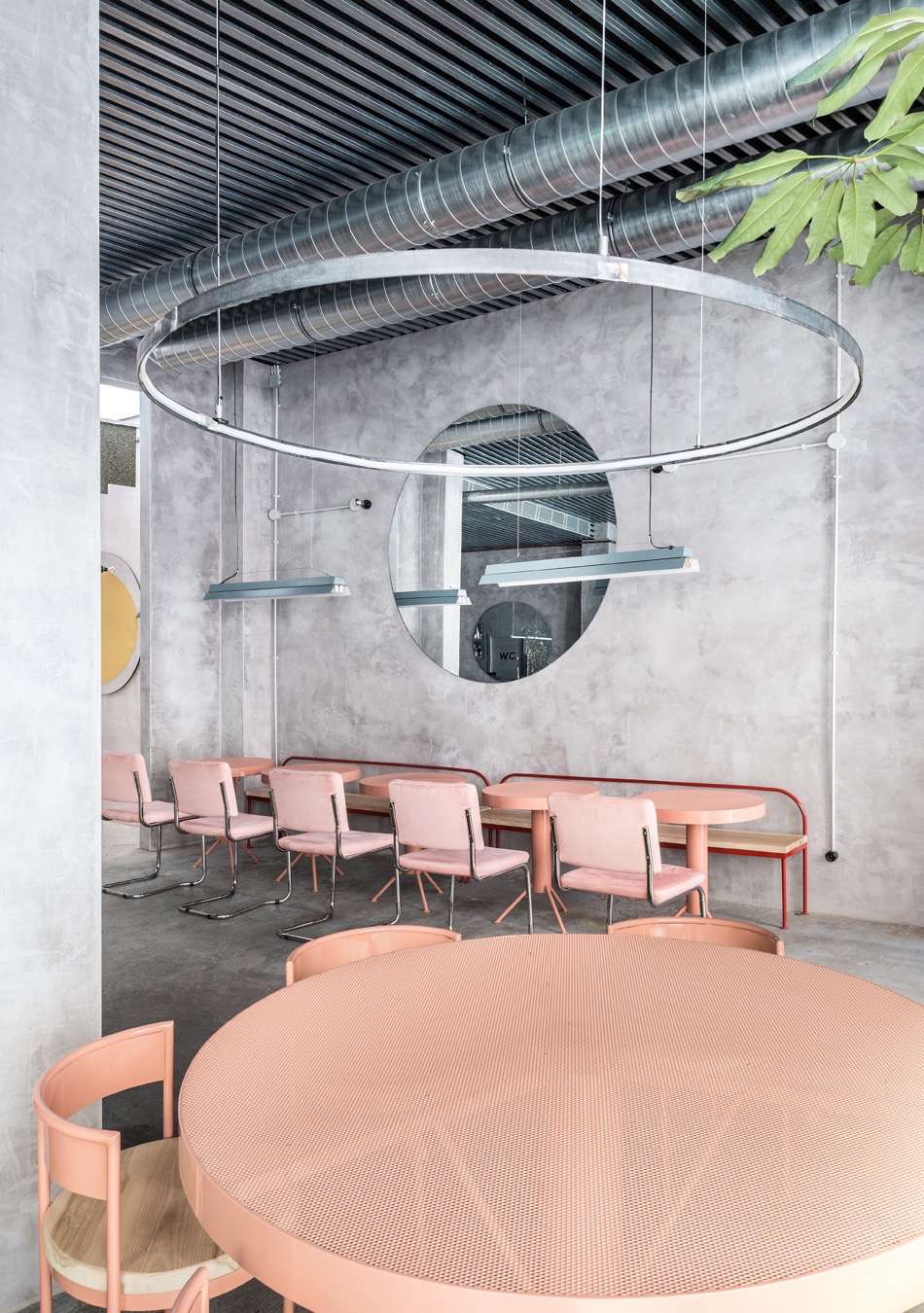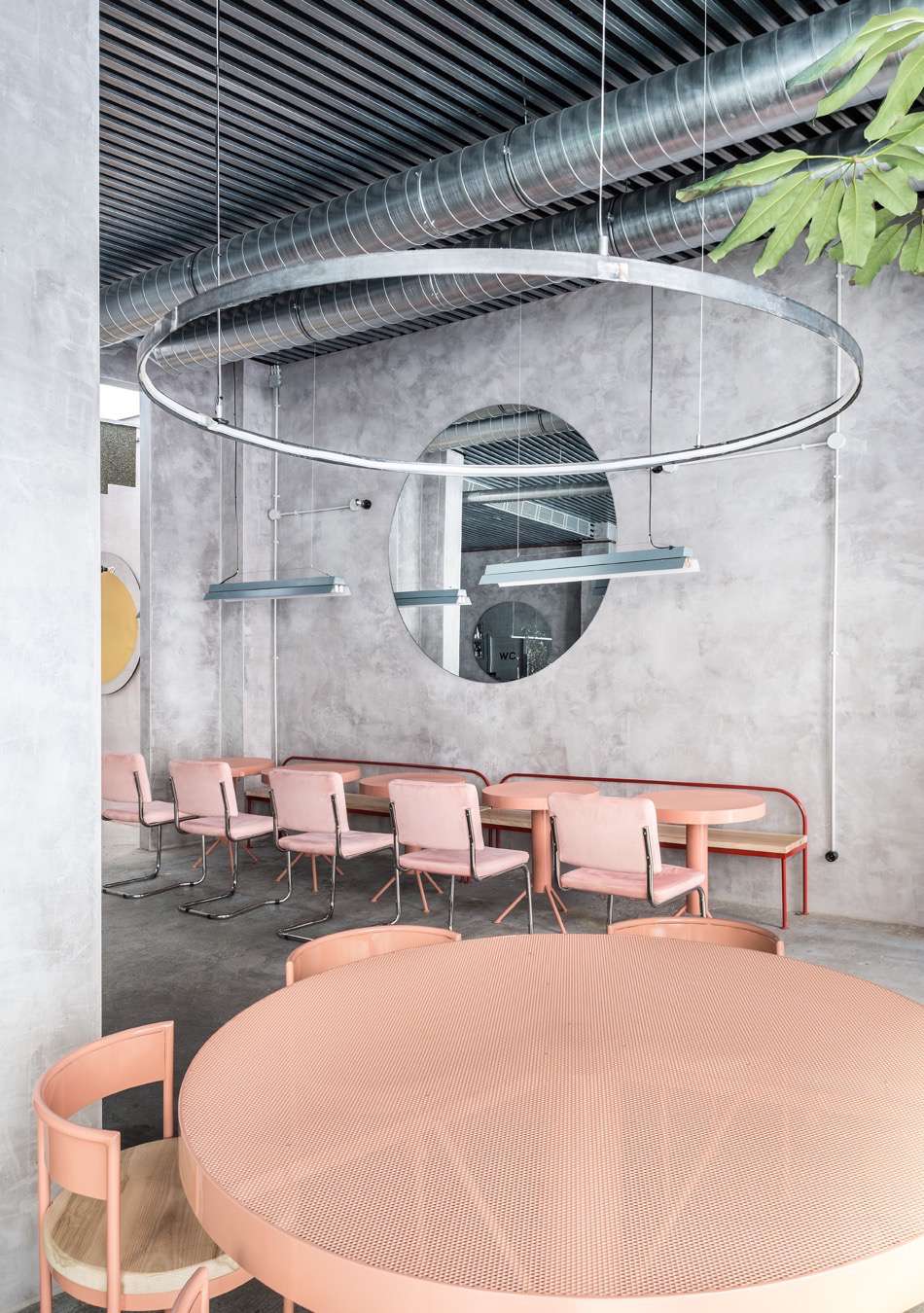 Another uniquely modern characteristic of the space is the lighting. Apart from tons of natural light which filters through the large street windows, we see sleek, ring-like lights hanging from the ceiling. This circular theme lends itself to the rest of the interiors as well – we see circular tables, mirrors and an interior window reflecting their conceptualization of outer space.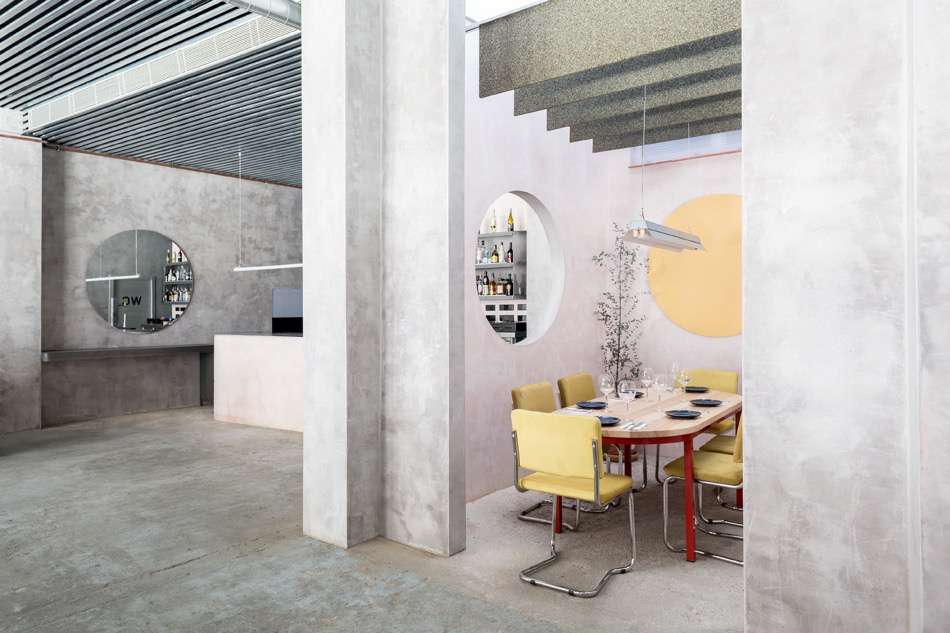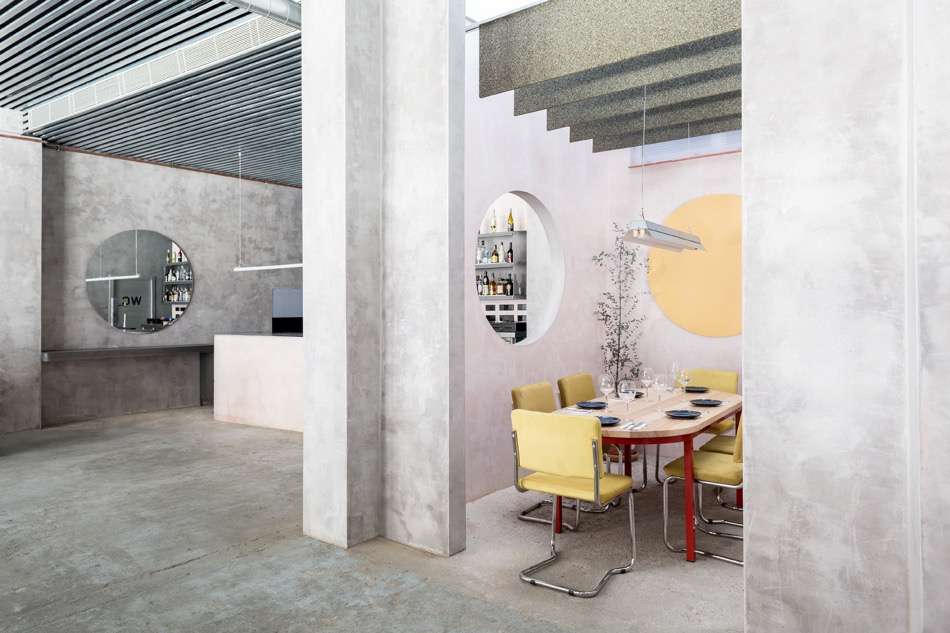 In this fresh take on futurism, Lucas y Hernandez-Gil succeeds in creating a space that stands out without seeming incongruous with its environment. While preserving and reviving the past are in their own ways essential, they bring attention to the importance of paving the way forward.


Photograph credit Juan Delgado