Get Behind the Wheel at These 6 Residency Pottery Studios Across India
25

Feb

'22

10:46 am

by

Sneha Shah
Pottery, a timeless living crafts tradition of India, has aimed to cultivate an appreciation for the Earth and a sense of wonder as one of the oldest art forms. Amidst the increasingly chaotic times, it provides an atmosphere for one to slow down, reminisce, and engage in a more ecologically-minded way of art and living. A perfect antidote to the digital world, it is practised widely across the country. And of all the crafts, perhaps pottery has become the perfect tactile pastime. What's more, the messiness of working with damp clay and the need to follow a diligent process facilitates a working environment that is devoid of cellphones and tablets!
Over time, India's elementary style of moulding clay has evolved to unglazed pottery, glazed pottery, terracotta and papier-mache. Different regions have their distinct techniques, myriads of designs, colours, textures, styles and finishes. It is said that design moves forward through conversation, and these ceramics residency programs tailored to design and craft-based disciplines play an instrumental role in nurturing that dialogue. Not only do these programs give aspiring and established practitioners the luxury of time and space to work away from their day-to-day lives, they also bring together creatives working in various disciplines from all over the world, generating an environment where each individual is pushed to refine their skills or even pursue new ones, through large studio spaces and uncommon material processes.
As a result, communal clay studios across the country are booming with interests that suit self-directed, motivated individuals with an energetic willingness to connect with pottery studios through an educational experience with a creative edge. Coming from assorted backgrounds and united by their passion for pottery, Design Pataki brings to you the country's best studios and schools to awaken the potter in you.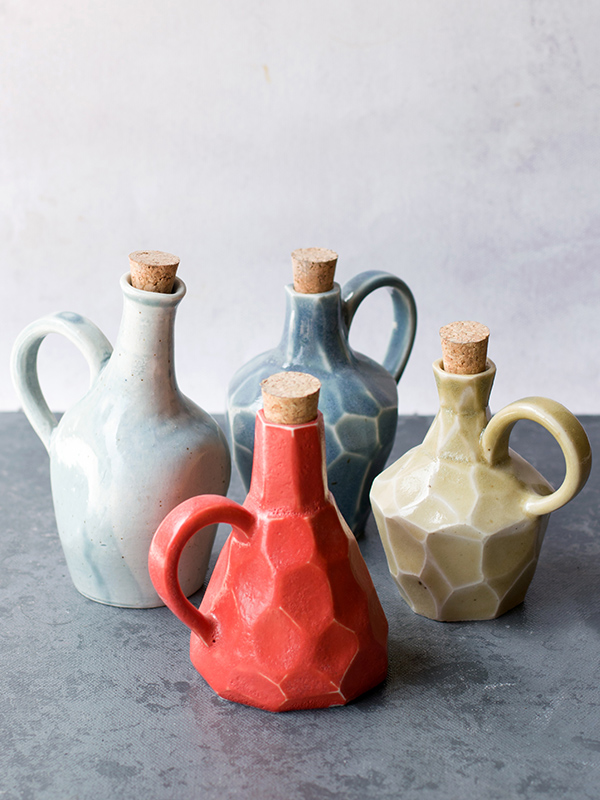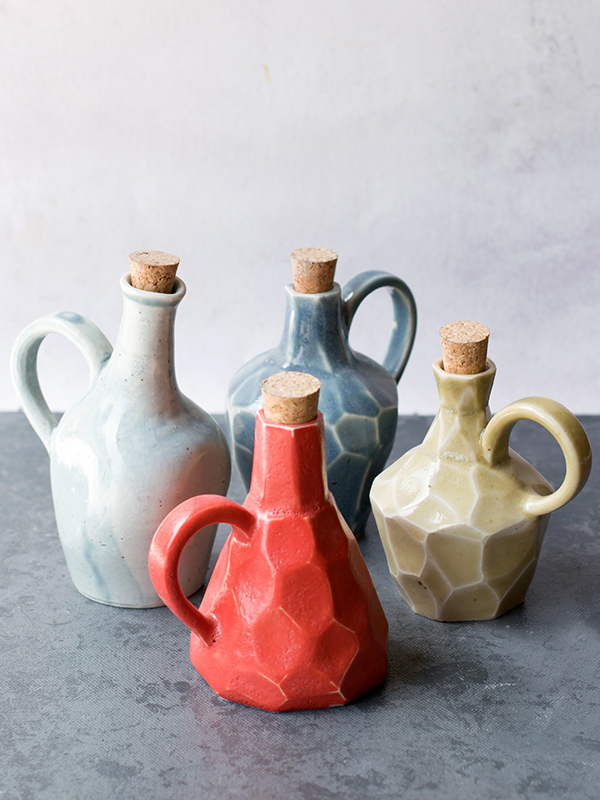 1. The Clay Company: New Delhi and Rishikesh
Established in 2012, The Clay Company is a young and dynamic studio, teaching pottery and producing exclusive handmade ceramics for use in small-scale commercial and home environments. Helmed by Aparna Kala, the firm aims to make the joy and passion of ceramics accessible to anyone interested in working with clay, creating a happy place that produces delightful experiences and objects of beauty. They offer regular pottery classes as well as special interest workshops that focus on aspects of ceramics at their Delhi studio. Short multi-day workshops and residency programmes are conducted for beginners as well as advanced level at the pop-up studio in Rishikesh.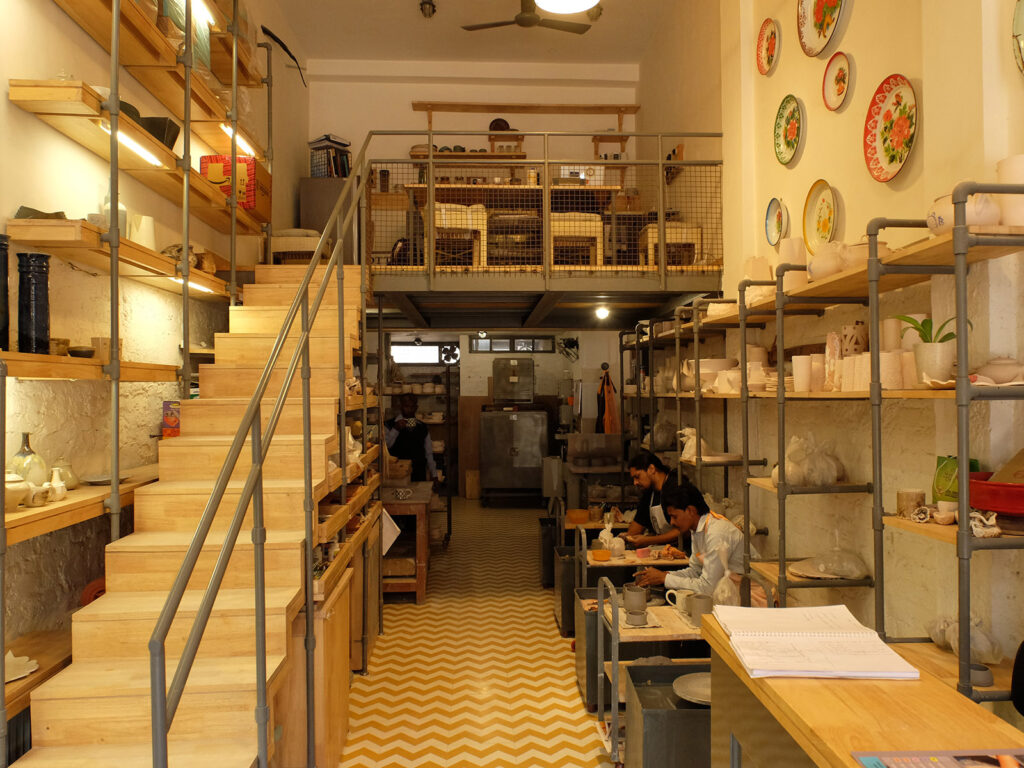 The Clay Company boasts an eclectic range of tableware, vases, curios, pendant lights, table lamps and beautiful table accessories. The décor pieces are one-of-a-kind handcrafted pieces that tend to be more individualistic and bolder, being all about 'impact'.

DP Loves:
The distinct tableware pieces that draw inspiration from Japanese ceramics and Scandinavian designs, following a particular aesthetics of clean and simple lines.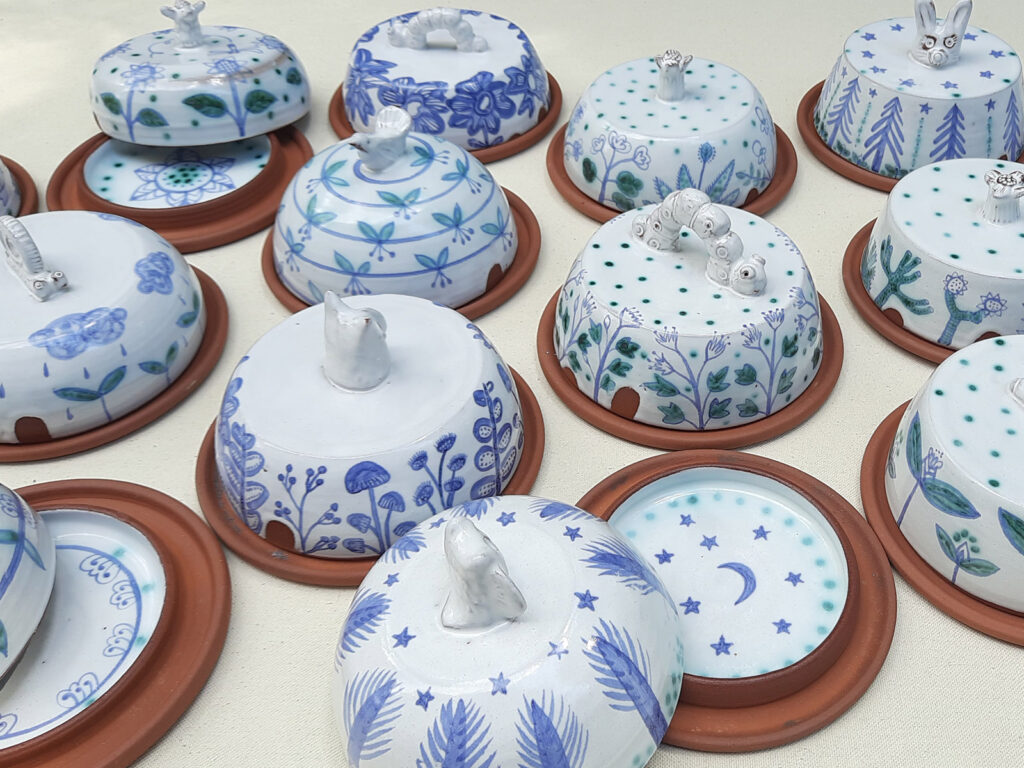 2. Atelier Lālmitti: Andretta Village, Himachal
Nestled in a stunning location near Dharamshala, in the village of Andretta, Atelier Lalmitti specialises in handmade pottery for everyday life, with a colour palette that is minimalistic yet striking. The hand-painted decorations take inspiration from their beautiful surroundings in the mountains. The studio is run by Élodie Alexandre and Reyaz Badaruddin, a ceramic artist duo from France and India.
Atelier Lālmitti runs a two-months advanced pottery programme every summer. This programme is open to students who have already learnt the basics of pottery and who wish to improve both their skills and creativity. Along with opportunities for beginners it also offers comprehensive courses for intermediate and advanced students to refine their skills and reflect on their creativity in a guided environment. Ex-students can apply for a year-long mentorship program to further develop their creativity and contribute to the production work. The aim of Atelier Lālmitti is to be a centre of excellence where people can carry on their journey in clay with greater depth and expertise.
DP Loves:
The earthenware pieces are hand-painted with whimsical decorations that are cheerful or stamped with their signature cat logo.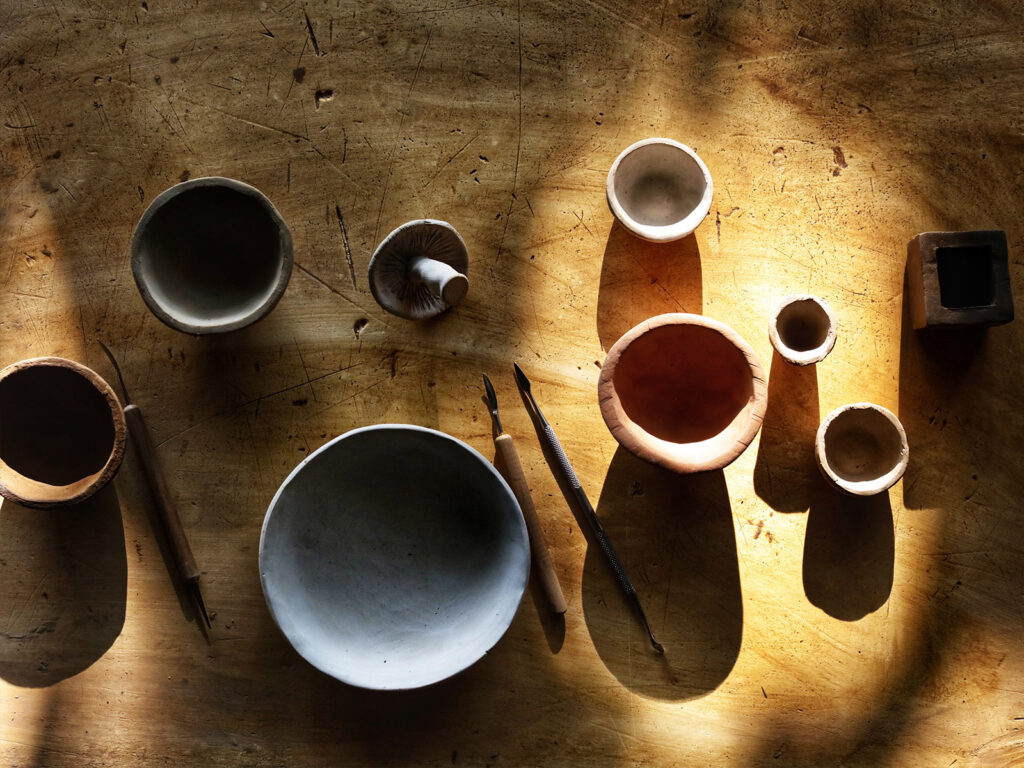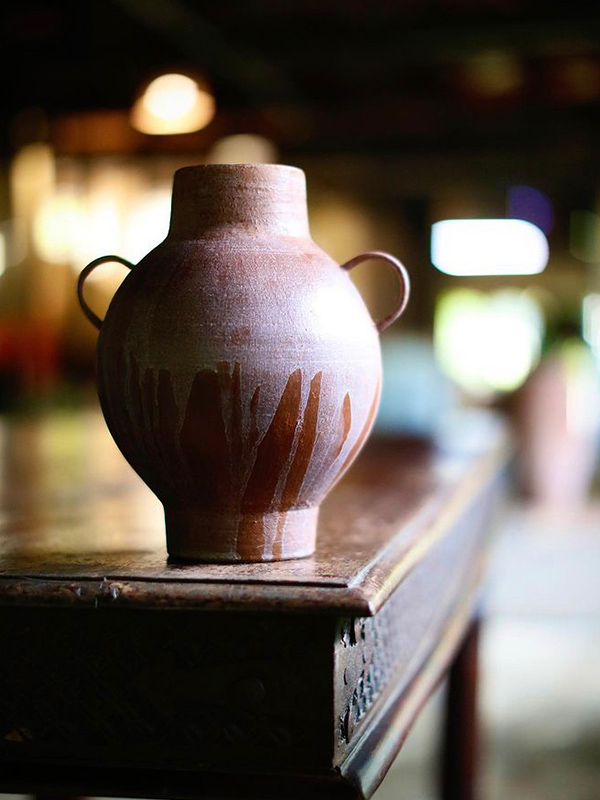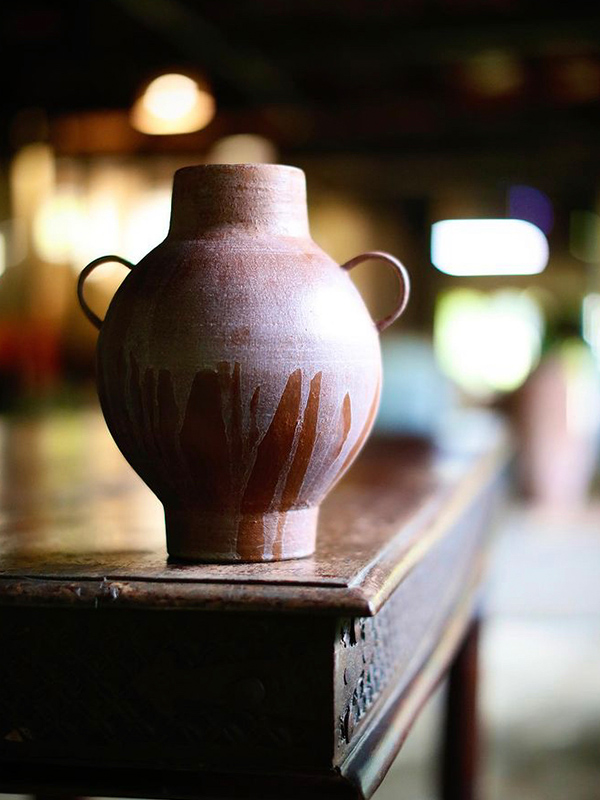 3. Clayfingers: Thrissur, Kerala
Started by sculptor Hasseena Hassan and photographer Suresh Subramanian in 2009, Clayfingers studio was born out of a desire to create a space where pottery was at the heart of a long-term sustainable living project. The studio space is where many contemporary potters, artists, technicians, and enthusiasts unite together to create and mould earth back to life.
The displayed works in the gallery are the product of the studio pottery philosophy, blending art and experimentation with utilitarian ideas abiding by a cultivated intimacy with the process and the work environment. The studio offers residency classes and workshops on a variety of topics in relation to pottery and the ceramic arts, categorised by Beginner, Intermediate and Advance skill level for up to three months. This enthusiastic immersion into the art as part of the lifestyle at Clayfingers is integral to developing a deep and long-standing appreciation for ceramics and pottery.
DP Loves:
Potter's Café which specialises in traditional Kerala country cuisine, whether you're here for the ceramic course or just dropping by for lunch.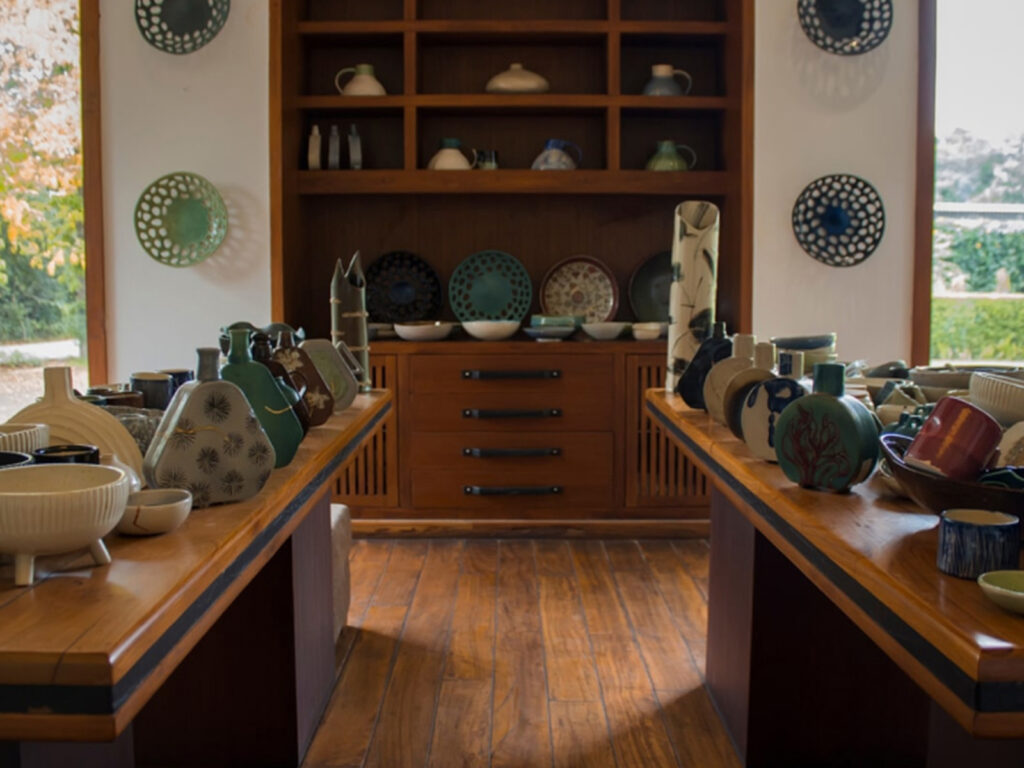 4. Aura Pottery: Chandigarh

Aura Pottery is a pottery learning centre, located amidst a farm near Chandigarh. It was started with sheer curiosity and love for clay by Anuja Gupta in 2015 and since then evolved into a learning spot for ceramics as well as a production centre, where they produce and sell their own ceramic products.
What started with a lone potter's wheel and a bag of clay, evolved into a lively studio that offers artists a place to discover, learn and express themselves.
The studio offers non-residential workshops as well as pottery retreat residential programs ranging from two to twelve weeks suited to beginners and intermediate levels. The programs and residency courses at Aura pottery are best suited to creative minds looking to discover themselves through the medium of clay, while also enjoying a peaceful getaway to reflect in a serene natural environment. It is an ideal setup for people who want an experience where pottery and self-discovery are the central themes.
DP Loves:
The setting of this pottery studio wherein all sides of the studio open onto various courtyards and green lawns where one can lounge, and students are open to playing their own music.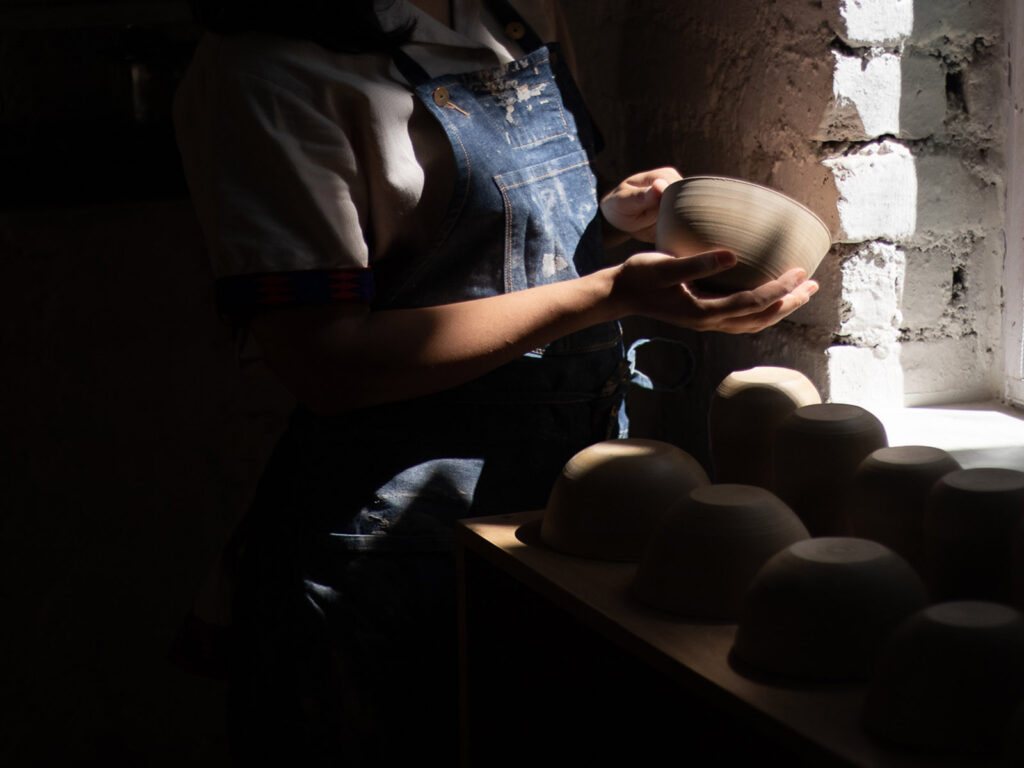 5. Slow Pottery
Slow Pottery, a pottery studio inspired by a slow lifestyle came into being in 2017 in Bangalore, which was then moved to a beautiful farm Velanga Orchard in 2021. Andhra being a hot state, the pottery courses are conducted from August to March which deems favourable for students, artists and professionals to experience the art of ceramics.
The pottery courses are residential which means that people get to stay with the hosts at the farm while learning the craft. There are options of one month, two month and three month courses which teach you right from the basics to an advanced level. The quaint cottages are vernacularly designed with an antique aesthetic that blends with the surrounding idyllic setting. Slow Pottery aims to inculcate living a good quality and inspired life through pottery and their sustainable farm.
DP Loves:
The cottages at Velanga Orchards with antique furniture and sky lights for sunlight to pour in, and the surrounding picturesque views of Maheshwaran hills.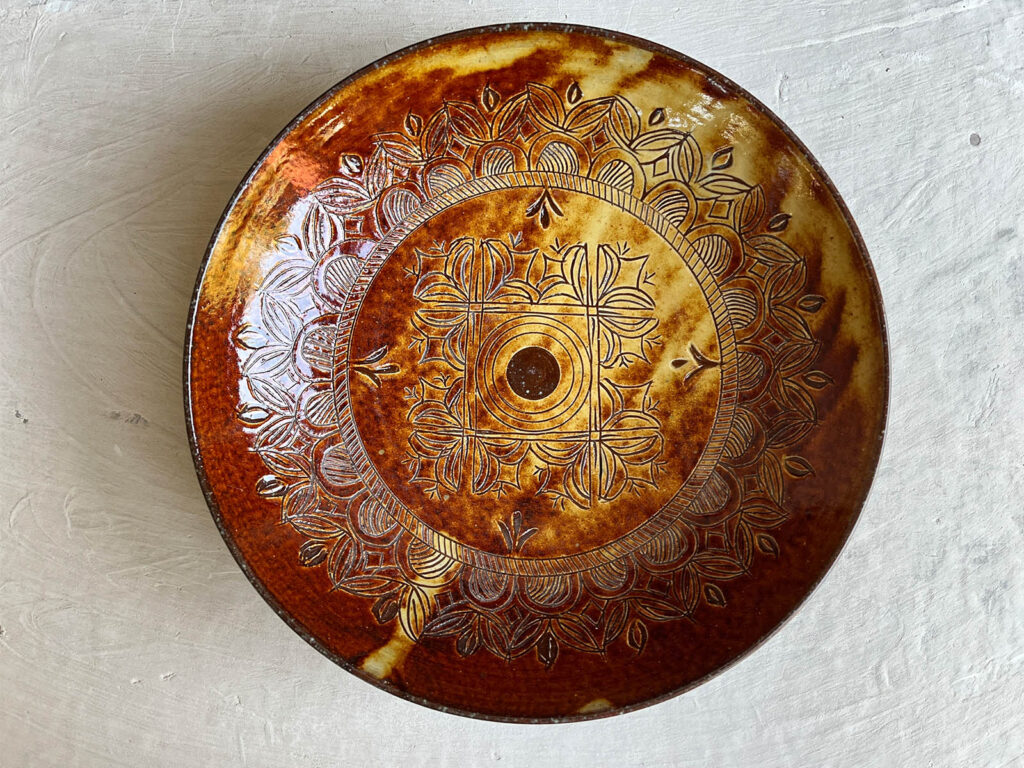 6. Andretta Pottery Studio: Andretta, Himachal
The Andretta Pottery Studio and Craft Society dates back to as far as 1985. The love for pottery that led to the creation of Andretta Studio was a result of the earlier efforts of Late Sardar Gurucharan Singh. The studio is a semi open space consisting of a clay processing unit, wheel throwing area, storage space, display showroom for all ceramics, a museum space and an indulging lawn area. Andretta pottery emphasizes on the use of local materials to create table ware of the finest quality.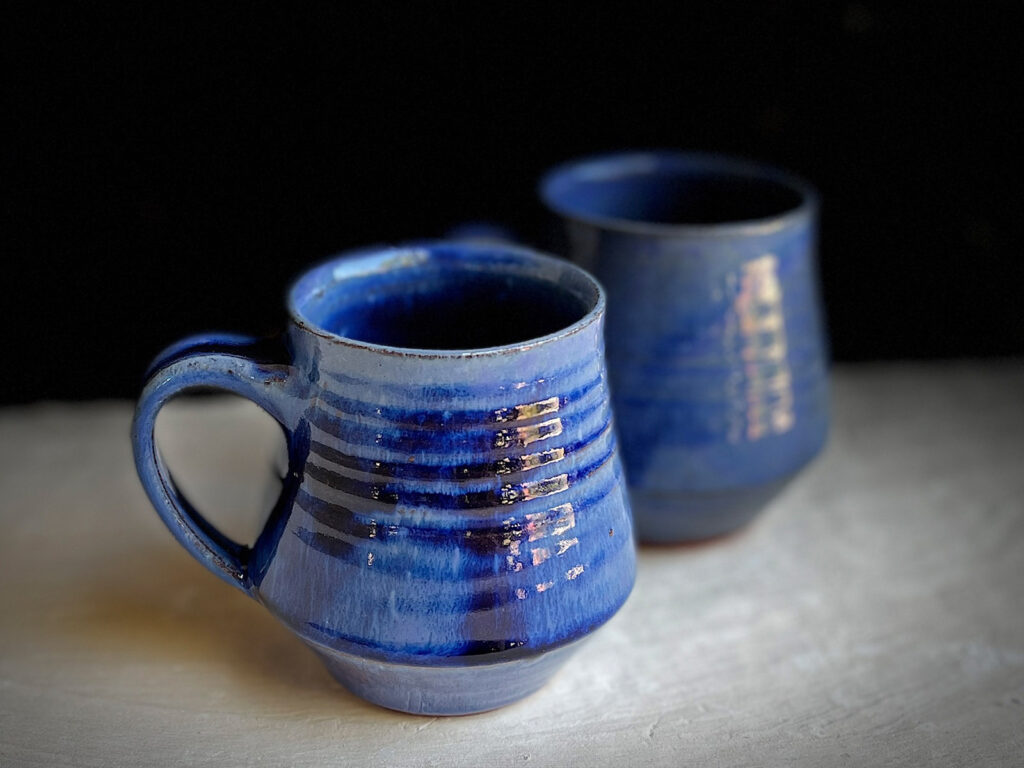 At Andretta Pottery, the courses are run by Shubham Sankhyan for a duration of 3 months. The extensive residency course offers an introductory approach, where one can get hands-on pottery experience and learn how well one fits into the craft of pottery. The courses are conducted twice a year for a 3-month duration, once during summers from April-June and the other in winters from September-November. All products of Andretta Pottery are distinctly Terracotta in nature, which is the natural clay found in the surrounding hills.
DP Loves:
All tableware designs draw inspiration from the rangoli patterns of the Kangra region, where the designs are driven by a method of 'slip designing work', an art of using coloured clay which makes the Andretta pots special in nature.