Green Valley House by Fahed Majeed
8

Jan

'17

11:03 am

by

Crew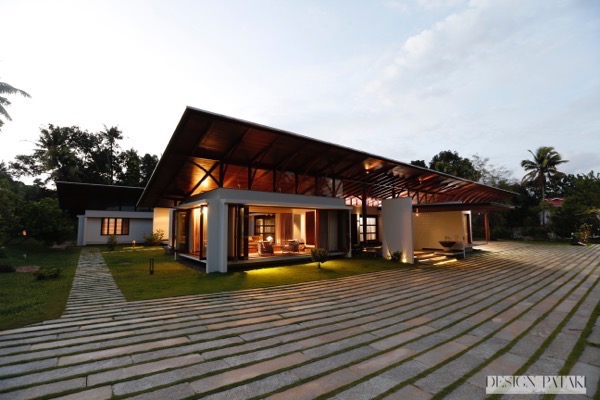 There is a vast difference between the process of designing of a house and creating a home, it takes much more than a foundation and four walls to build a truly magical space and no one understands that better than architect Fahed Majeed. As the head of the award winning multidisciplinary architectural practice Fahed + Architects, his aim is to make homes that are not only functional but serve as the ideal getaway from daily life. Their latest project, the 'Green Valley Residence' in Cochin embodies that goal by being utterly luxurious while still existing as one with its surroundings.
This single storey unit lies in the heart of a 1.35 acre property and has been designed to incorporate the freedom of nature into everyday life, as Fahed puts it "A good life is being able to live close to earth and stay connected to the infinite – the sky". The four bedroom unit is self sufficient when it comes to power and supplied by rain water harvesting and percolation channels, these various sustainable details in the design further accentuate its connection to the elements.
The interiors too reflect the serenity of nature with the dark wood flooring contrasting gently with the neutral hued furnishing. The planning of the house took 8 months and each element plays its own role, one of the most striking installations is the passive light-scape design in the dining room. With 1,000 LED backed acrylic rods being used the design lends a gentle glow to the room and this soft quality lends the space a cozy vibe.
Moving outside we see that the exteriors are nothing short of breathtaking with the composite and timber roof reaching out towards the open skies. The central courtyard with its spacious deck and pool allows you to enjoy the natural beauty of the property without stepping out the front door. With every room this intricate home lets you in on a new secret, taking you on a journey through the elements in a seamless amalgamation of nature and design.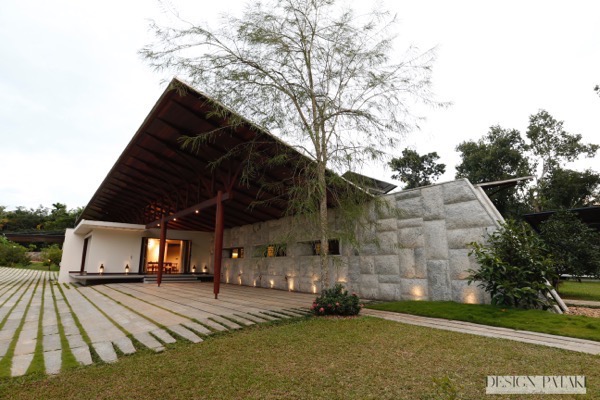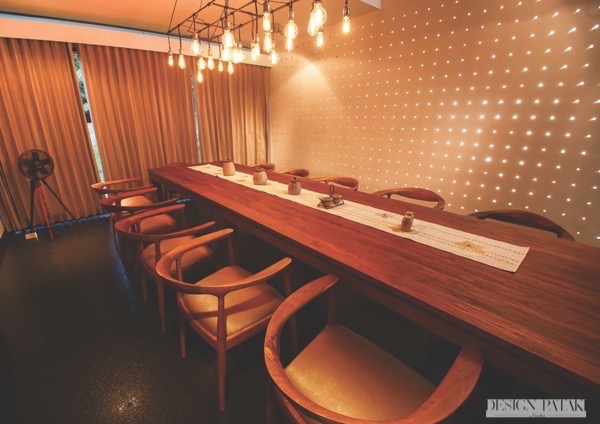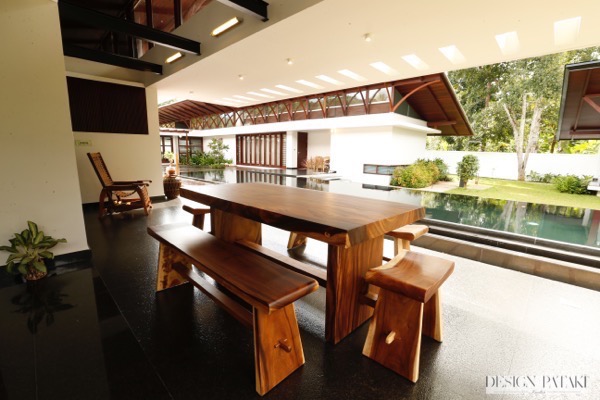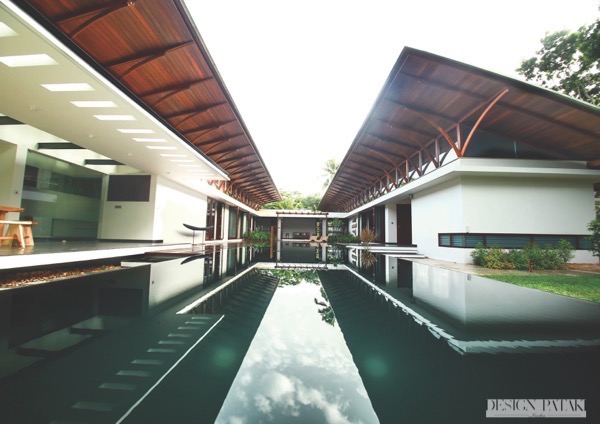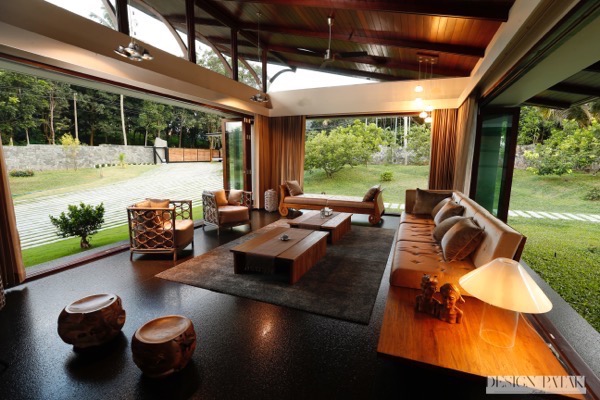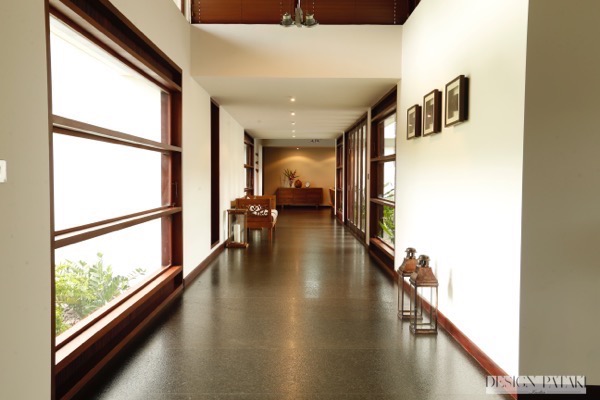 Photographs courtesy Fahed Majeed