Haute Cuisine Meets Luxury Design At Mumbai's Newest Fine Dine Establishments
8

Jul

'22

10:35 am

by

Crew
From authentic to experimental, soulful to glamorous – these restaurants have made a veritable splash onto the city's culinary scene. They come with the trappings of 5-star hospitality, luxury design, and even star power! Selected from the several new eateries that have sprouted across the city, our roundup of the hottest new restaurants in Mumbai includes an authentic Japanese entrant, a fine dine Nikkei establishment, and a statement-making culinary venture by Karan Johar. Read on to know more!
Akina, Bandra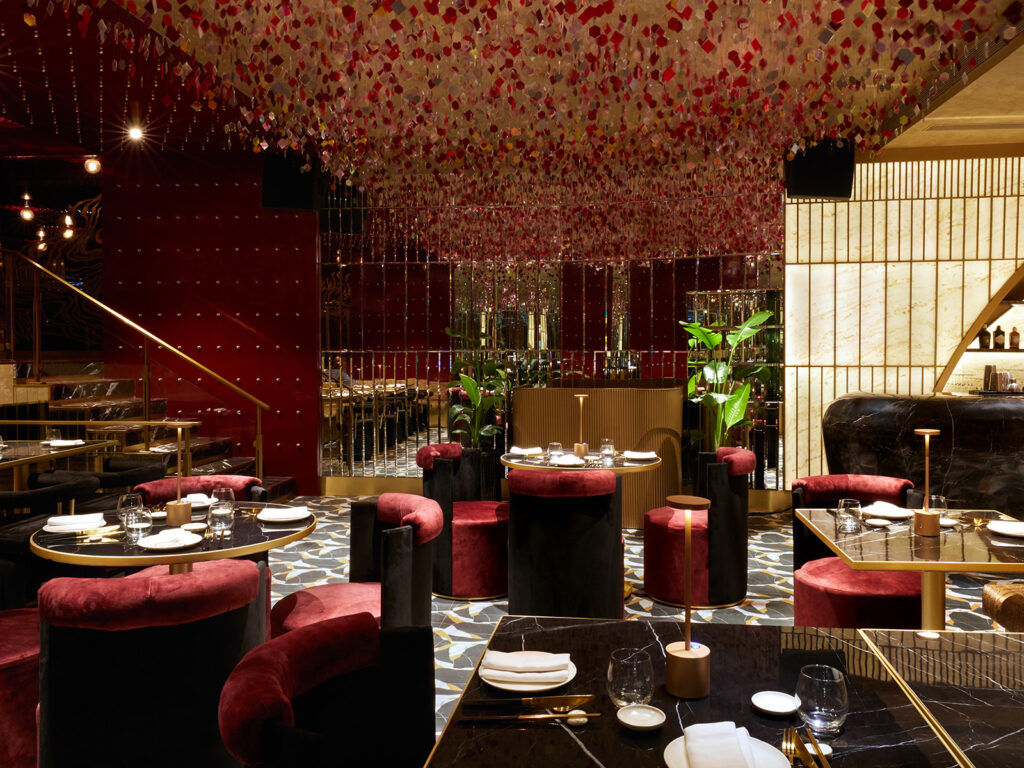 Blurring the lines between heritage and innovation, Akina is a sensorial haven that stands as Bandra's newest Japanese restaurant and bar. Their USP includes the incorporation of the centuries-old warayaki cooking technique which harnesses fires in the range of 800 to 900 degree Celsius, promising a unique, flavour-packed culinary experience. Designed by Dubai-based Creative Clinic (the team behind Opa Kipos), Akina's interiors take inspiration from the spring Japanese flower for which it has been named. The restaurant spans 5000 sqft; its main space is a maximalist haven that seats 85 guests. Then, envisioned to be an oasis of warmth and mystery, enveloped in lush velvet and suede, Akina Privé Lounge seats an exclusive 30 guests. A remarkable curtain of handmade dinnerware from both Japan and India serves as an ode to understated opulence at Akina. The establishment's upcoming plans include a rooftop space!

#DPRecommends – The Tuna Truffle Pizza is as indulgent as it sounds.
Neuma, Colaba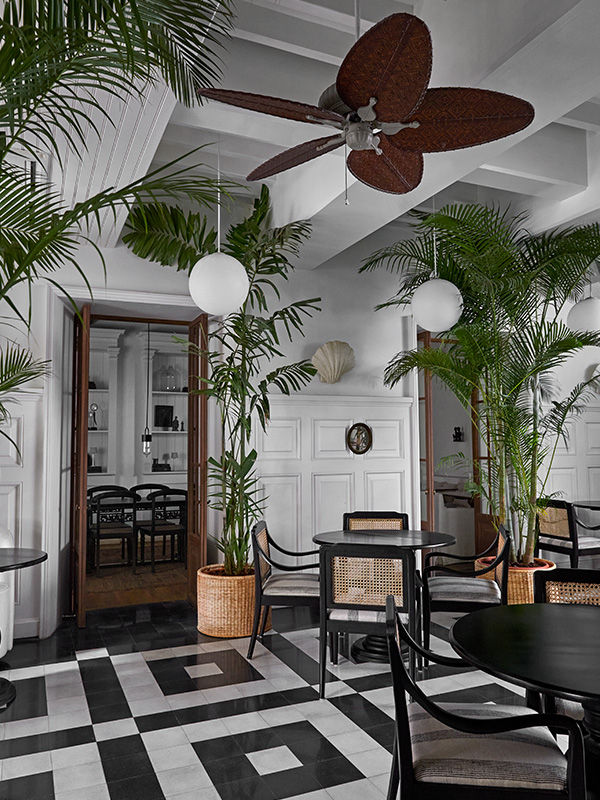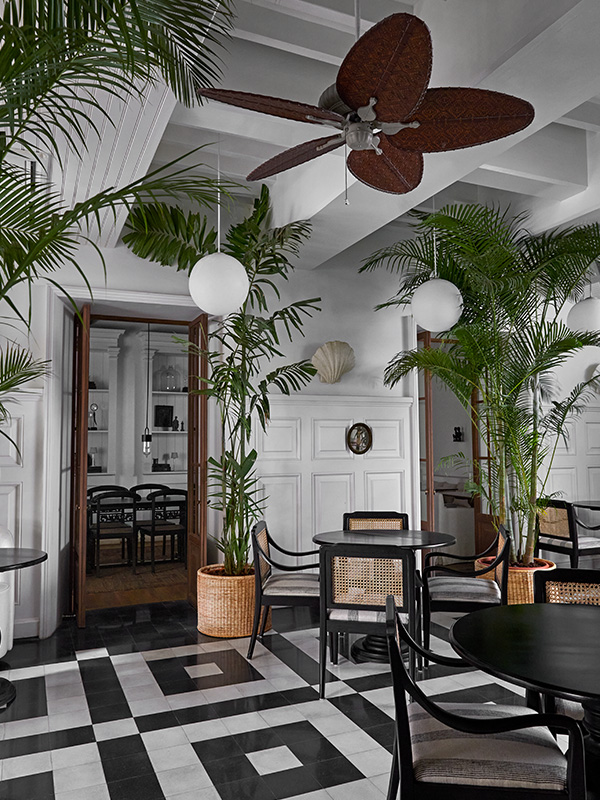 Mumbai's hottest new fine-dining restaurant, Neuma is housed in a restored colonial bungalow behind the Taj Mahal Palace Hotel in Colaba, filling the void left behind by its predecessor – the iconic Indigo restaurant that closed in 2018. One moment, Neuma is a tropical modernist cottage in a balmy Sri Lankan town. Next, it is a theatrical lounge where colour boldly takes center stage. It is homely and hedonistic in equal measure, and it is a testament to the potential of contemporary craft. Neuma's paradoxical personality isn't an accident – it is in fact a meticulously tailored melange of moods and emotions meant to engage with every kind of diner that walks through its doors. The restaurant is director and producer Karan Johar's first-ever venture in the hospitality space, co-founded by Bunty Sajdeh and True Palate Café Pvt. Ltd. Designed by none other than Ashiesh Shah, Neuma embodies a visual and tactile soulfulness that's growing increasingly rare in the restaurant industry. Indoor and outdoor spaces with names like The Rose Bar, The Courtyard, and The Corset Room exemplify the varied visual styles at Neuma.

#DPRecommends – The melt-in-your-mouth Squash Agnolotti; a welcome change from its more common counterparts – ravioli and tortellini.
Koishii, St Regis, Lower Parel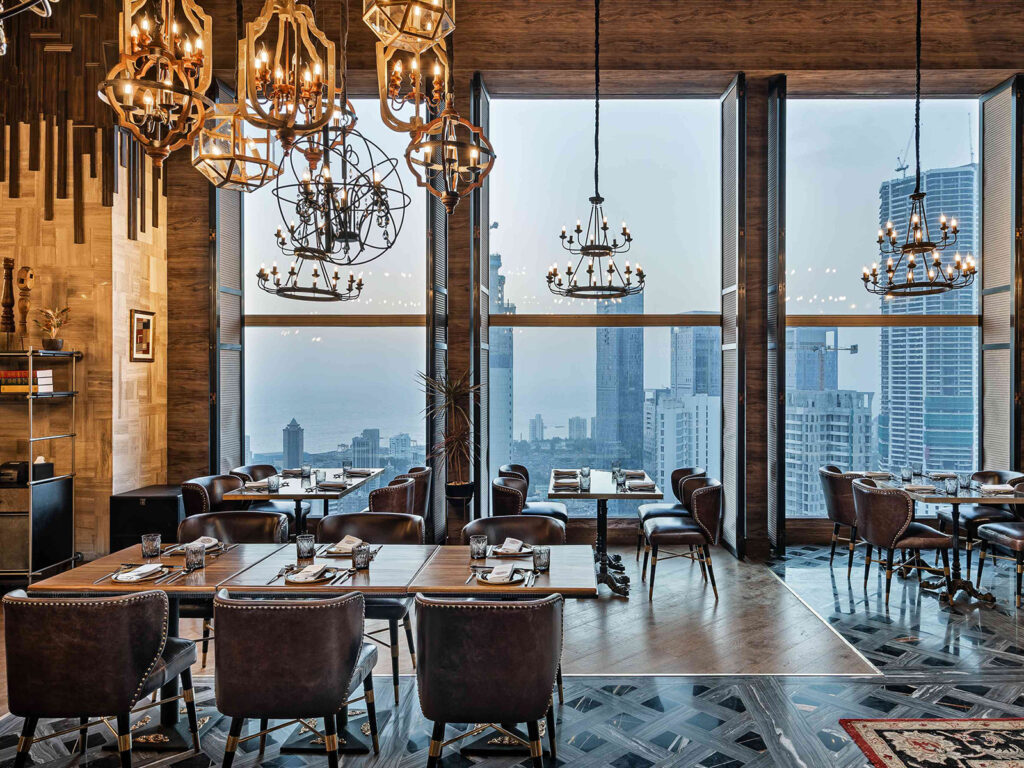 Perched at The Penthouse at level 37 of St Regis, Koishii is a compelling homage to Nikkei cuisine. The menu integrates Japanese cooking techniques with traditional Peruvian ingredients, riding on one of the hottest culinary trends of the moment. Add to this a luxe, post-industrial era interior complete with grand chandeliers, bookcases filled with antiques, and high ceilings; what Koishii offers is a truly global experience. The expansive dining space has four zones – a main dining area, a bar, an on-display robata kitchen & sushi counter and the private dining rooms. Designed by architect Sailee Jhadav, the interiors are expansive yet intimate, evincing a living room-like atmosphere. The showstopper is the custom-made black lacquered metal and brass gantry structure suspended over the marble and oak bar. Commanding magnificent views of the city, Koishii is dazzling and understated all at once.

#DPRecommends – The Australian Lamb Chops from the Robata Grill. This flavour-packed main will be the absolute highlight of your meal.