HOW TO MAKE A SMALL BATHROOM BIGGER?
5

Jan

'16

9:00 am

by

Crew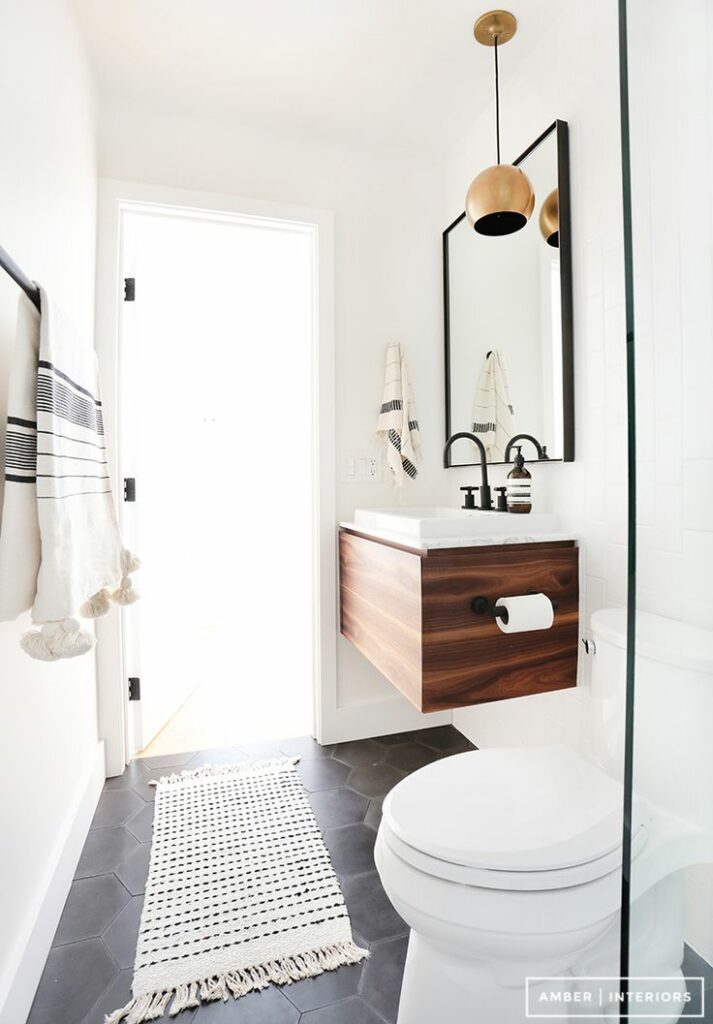 If you live in a city like Mumbai then space is always a constraint. Then bathroom can be a place of solace from the chaos of life. Hence optimizing your small bathroom is a must. Trying to make everything fit in the available space is like doing a giant crossword puzzle. A large bathroom is something of an indulgence in many homes where floor space is at a premium. It's true that a small bathroom can feel cozy and intimate. But if not done correctly can also feel claustrophobic and depressing. Try implementing a few of our tips below or keep them in mind when redecorating and you will notice the difference immediately.
Soft colour palette – This is a basic trick to opening up any space. Serene, soft color schemes tend to give the illusion of more space. They are easy on the eyes and add airiness. Use bright colours for accessories and towels, but select pastel tones, neutrals, and whites for backgrounds.
A corner sink: A lot of sanitary ware brands have realized the importance of a corner sink and have introduced quite a few designs in that style. Sometimes a pedestal sink can disrupt the only available traffic lane in a bathroom. In this case placing a corner sink across from the toilet works better than a sink across from the shower. The opening and closing of the shower door usually creates an awkward walk-around condition.
A shower curtain or a half glass partition: Though we are not big fans of shower curtains, sometimes it works really well. Now days you get really cool print's so they don't look dreary. A shower curtain that moves back and forth saves space over a glass door that moves in and out. The half glass partition also works well if you are okay with a little splatter outside.
Go bold: A large-scale pattern, like this wide stripe, can trick the eye into seeing expanded space. The square footage might stay the same, but the bathroom will feel bigger.
Mirroring: Mirrors are the oldest trick in the book for making a small space feel bigger. In the tightest spaces, having a mirror stretch across the wall instead of just the vanity can enable two people to use it at once. Every inch helps!
Extend the counter over the toilet: This banjo-style arrangement can be done with stone or a wood slab. The extended counter creates just enough space for a few needed items. Toilet placement is not affected, and the look is minimalist and clean.
A wall-mounted faucet: This is a designers secret and you need to keep this in mind while doing the plumbing, mounting a faucet on the wall allows for a narrower sink or vanity, which in turn frees up square footage in the total bathroom.
Float the vanity cupboard: Besides just visually helping the bathroom appear bigger, mounting a vanity above the floor frees up a little space for small items.
Brighten Up the Room: Without taking up any counter space, you can add extra lighting to open up the look of your bathroom and add interest. Recessed lighting can be installed into the ceiling or lighting.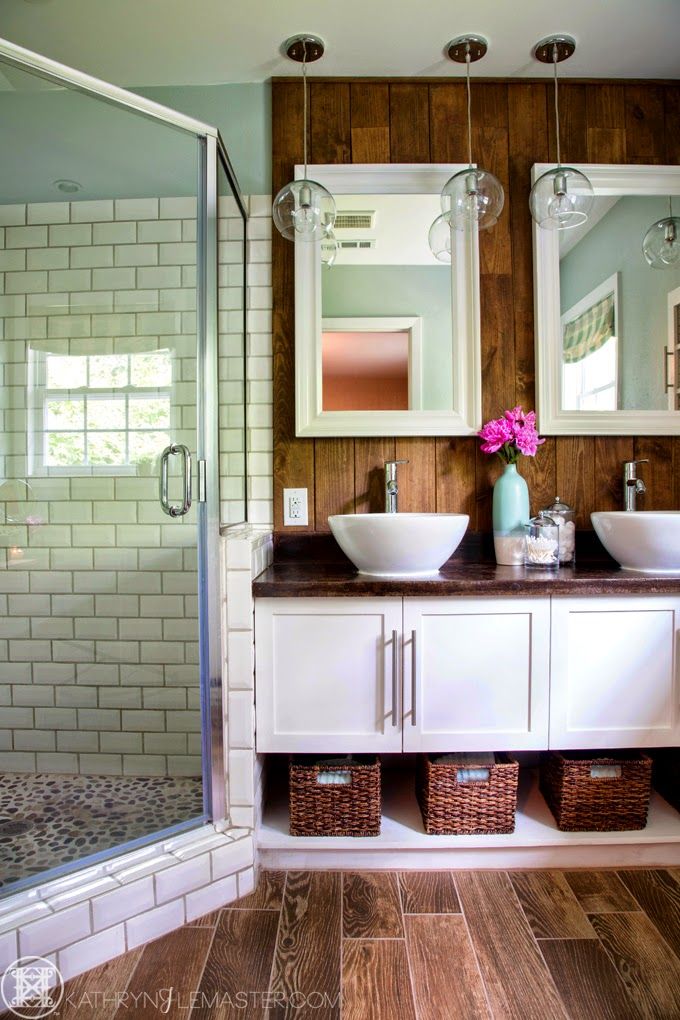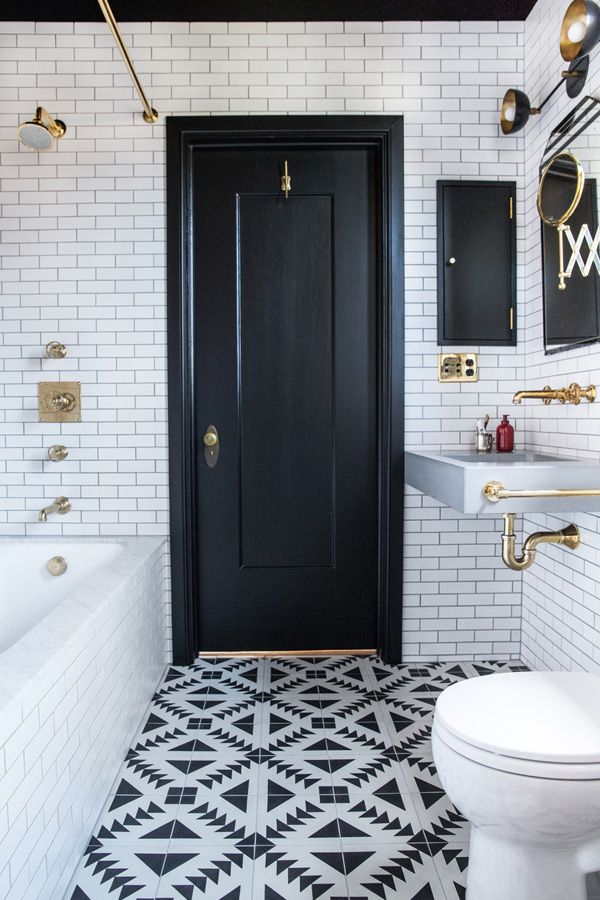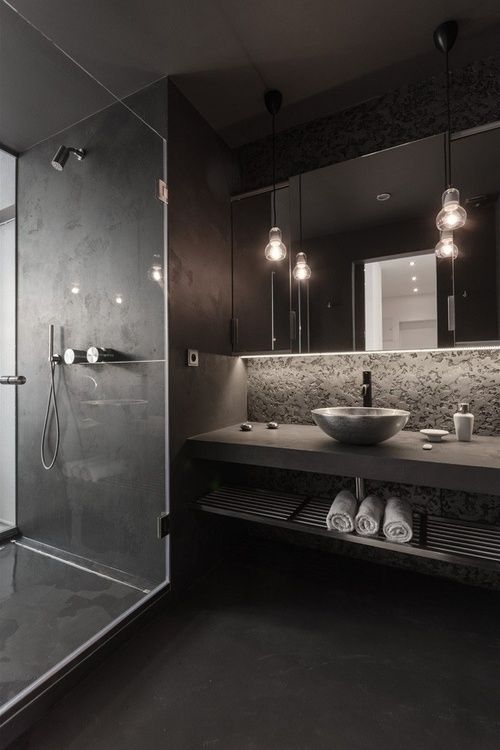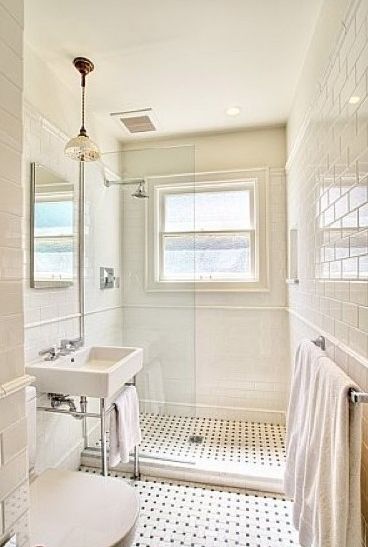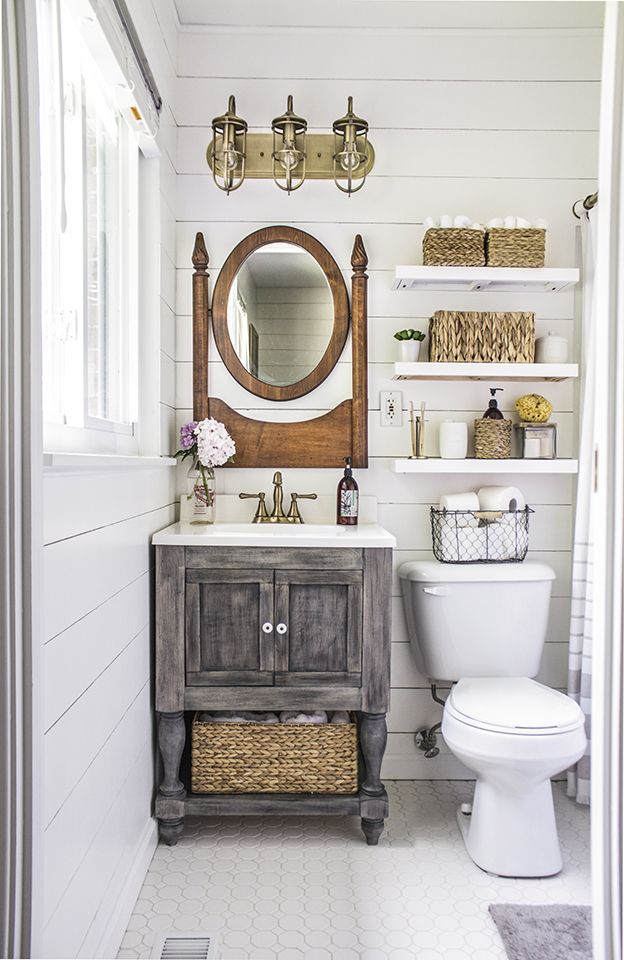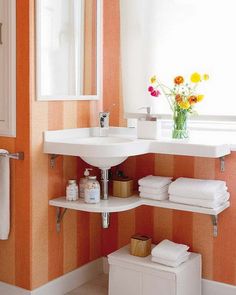 Photographs via Pinterest.