Hyderabad To Host The 2019 World Design Assembly
21

Aug

'19

9:30 am

by

Nuriyah Johar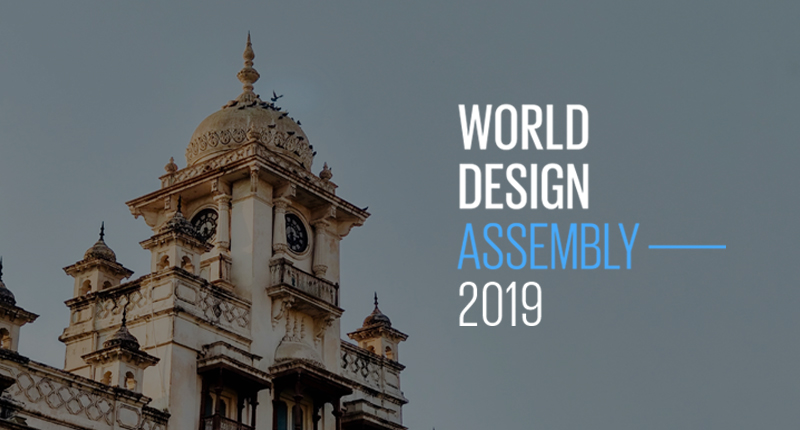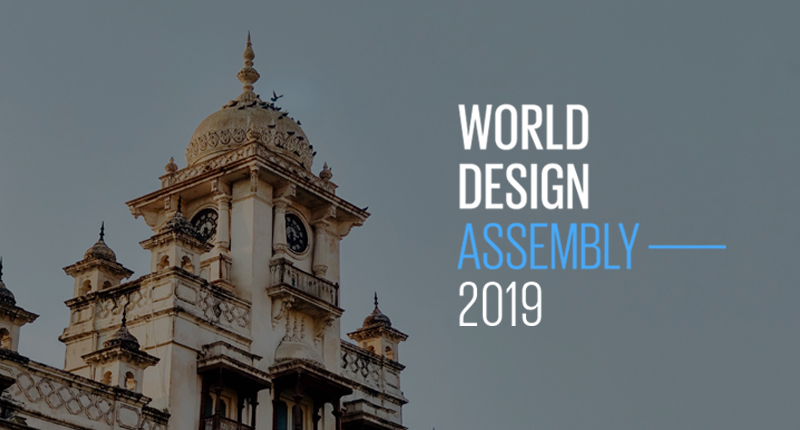 Hyderabad has been making headlines in the conversation around international design in India for a while now. Last year saw the advent of Swedish furniture giant IKEA into the country, with its first-ever store in Hyderabad. While consumers were still reeling over the news, the World Design Organization announced that Hyderabad had been selected to host the next World Design Assembly in October 2019.
Under the theme Humanizing Design, WDO's 31st Assembly will be held in tandem with a five-day local design event organized by the India Design Forum, which will include installations, interventions, exhibitions and workshops that demonstrate the power of design to improve lives.

"In the context of WDO's recently adopted World Design Agenda, the City of Hyderabad presented an outstanding proposal, with numerous opportunities to position design as a critical tool for addressing the United Nations' Sustainable Development Goals (SDGs)", said WDO President, Luisa Bocchietto. As part of the selection process, WDO reviewed different bids, examining each city's working style, capacity to host a large-scale international event, ability to rally the wider design community and its citizens, as well as the relevance of the parallel design event theme and its application in both a local and global setting.
Design Pataki speaks to Rajshree Pathy, founder and director of India Design Forum on what we can expect from the Assembly –
Design Pataki: What do you think made Hyderabad stand out amongst all the other cities competing to host the event?
Rajshree Pathy: The Government of Telangana is committed to fulfilling its ambition of making Hyderabad a Smart City, which essentially means using design in an intelligent way to create a city that is inclusive, resilient, and sustainable. The WDO recognized the ways in which the government has positioned design as a critical tool to address both local and global issues, particularly with regard to the United Nations' Sustainable Development Goals, which are a specific focus for the international design body.
Design Pataki: What inspired the theme 'Humanizing Design' for the World Design Assembly's 2019 edition?
Rajshree Pathy: The idea for the theme Humanizing Design came about as we feel it is important (as we hurtle toward becoming an increasingly technology-centric world!) to consider the human aspect of design – the reason for its creation – and the vast scope of possibilities for design to improve human lives. This theme is very relevant to the WDO's focus on the UN Sustainable Development Goals, which address critical issues such as clean water and sanitation, good health and well-being, and sustainable cities and communities – to name just a few!
Design Pataki: Could you give us some insight into IDF's collaboration with WDA?
Rajshree Pathy: The idea was sparked at the India Design Summit held in Hyderabad in 2017, following which IDF was invited by the Government of Telangana to support their proposal to host the World Design Organization Assembly. IDF has been holding large scale design events in India for nearly seven years now and is recognized internationally for having created a platform on which leading Indian designers can engage with their counterparts from around the world. As in previous years, the event in 2019 will include significant participation from global leaders in design.
Design Pataki: What role is sustainability going to play in the conversation at WDA?
Rajshree Pathy: Sustainability is one of the key UNSDGs (United Nations' Sustainable Development Goals) that we will be focusing on through our program for Hyderabad, and a factor I think needs to be considered in anything any of us do – across all industries and events! It's a term that's used very often these days though, and there's always a bit of a risk when something is used so regularly and casually that it can start to lose some of its power and meaning. I think it's a concept that needs to be constantly addressed and discussed, and it is definitely a topic we will explore through this year's Forum.
In addition to the Forum, we also have many fantastic projects lined up that look at issues relating to sustainability, such as the use of water; mobility (electric cars); sustainable fashion; alternative energies (solar-powered light installations), and much much more! We will also be working towards making the event itself sustainable, using design to find ingenious ways to use renewable energies, biodegradable materials, and digital innovation in the production of the event.
Design Pataki: After Made In India and now WDA, IDF has brought a global design to India. How has IDF impacted the Indian design language?
Rajshree Pathy: We've seen such dramatic growth of the design sector in India since IDF started in 2012. It is fantastic to see the government acknowledging design as an important factor in the development of cities, for companies to consider it significant to the health of business, and for more young Indian designers to be garnering success both nationally and internationally in areas such as architecture, fashion, IT, industrial design, and product design. In addition, there's a much greater commercial interest in design developing in the country. In the last year, several new consumer-focused design fairs have been launched and many more design exhibitions and conversations are popping up across the country. We've still got a long way to go, but there's been excellent progress in the years since we began and it's a very positive sign for the future! IDF will continue to pioneer design thinking in India and provide an important platform for meaningful international participation with relevance to India's growing design requirements. Stay up to date with our forthcoming plans at indiadesignforum.com!