In Gokarna, Kahani Paradise Exemplifies Barefoot Luxury – DP Reviews
29

Jul

'22

11:04 am

by

Nuriyah Johar
I wasn't quite sure what to expect from Kahani Paradise; my research had been (uncharacteristically) minimal and what I did read up on, left me a little confused. Was this a villa or a resort? Should I be heading there during the monsoon season? How 'communal' would the communal dining be? A certain intrigue surrounds this property that in hindsight, was created by design to draw in a very specific kind of traveler. As Tara, the resident host at the property told me herself, "Kahani isn't for everyone". Those that do, however, make their way past the dense tropical foothills of Karnataka to get to Kahani can be assured of one thing – much like the name suggests, it truly is a paradise.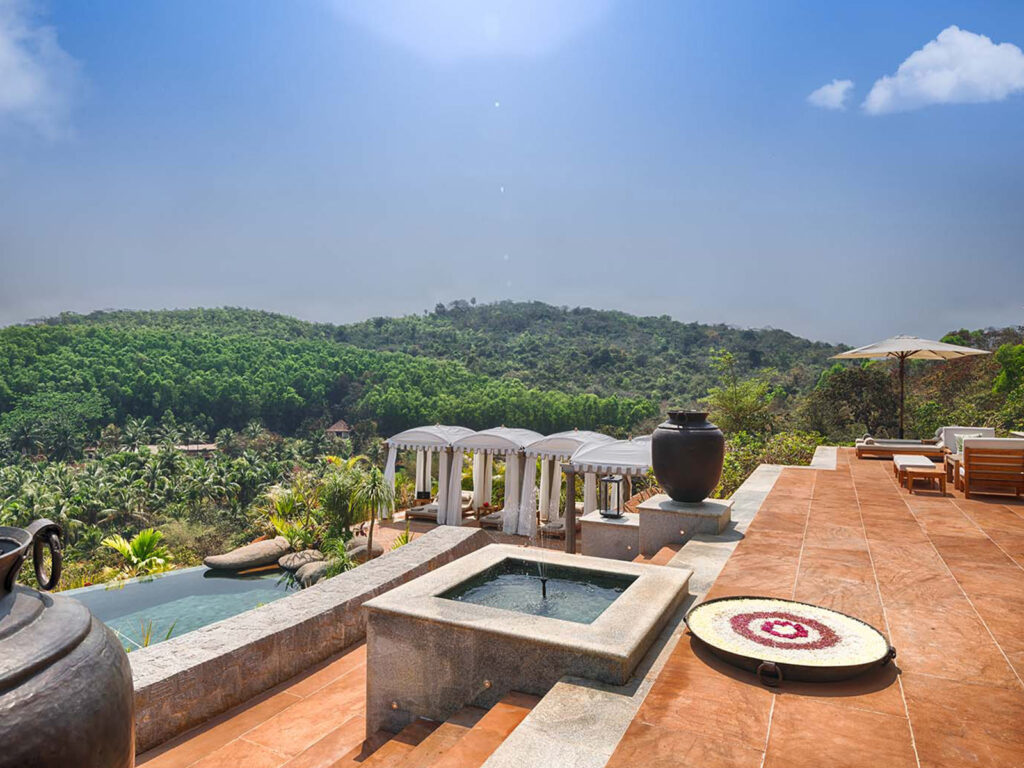 The property is perched atop a cliff that leads to the pristine Paradise beach (for which it is named) just beyond the coastal town of Gokarna; Goa's less commercial neighbor, around three hours South. With a total of just six suites at the heart of a sprawling 20-acre property, Kahani Paradise promises an unforgettable, unhindered experience of luxury living.
Background
Kahani Paradise was built in the early 2000s as a personal holiday estate for the Bellms – a well-traveled English family that had a deep affinity for India. Over the course of several difficult years that involved scouting the dense, tropical wilderness for the perfect location, earning the goodwill of the locals, and building transport routes – all while ensuring minimal intervention – their dream home was actualized. Architect Philip Syborn, project director Leric Reeches, and interior designer Saloni Sharma were commissioned to bring the Bellms' vision to life. "We envisioned Kahani Paradise as a family home surrounded by nature, bringing together local and cultural aspects through our architectural design," says Anthony Bellm, owner of Kahani Paradise. "While there were many revisions to the original plan setup in place, the end result was a true representation of the labour of love." For years, Kahani Paradise served as a private home that the family visited once, sometimes twice a year until 2018 when it opened its doors to travelers as a luxury retreat.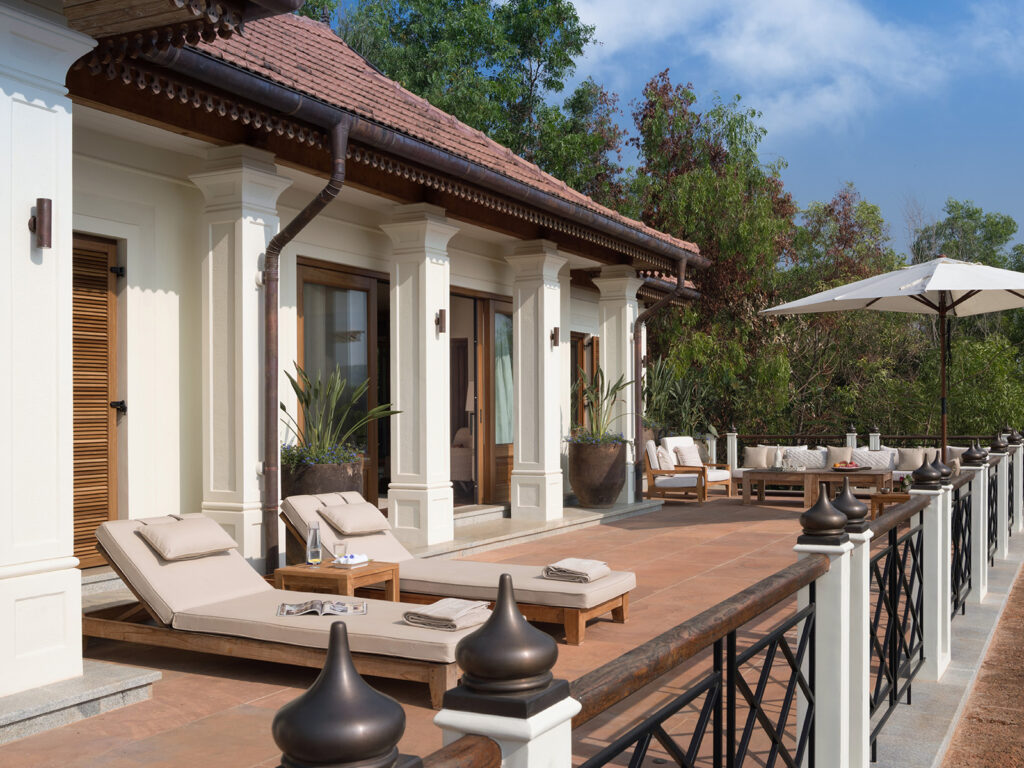 Getting There 
Kahani is sequestered, immersive, and exclusive. Yet, it is fairly easy to reach. It took me a little over three hours to reach the property by road from the Goa International Airport (the closest, followed by the airports at Hubli, Mangalore, and Bangalore). What helped was the fact that my route was lined with palm trees, lush paddy fields, and glimpses of the glittering coast. Additionally, you can catch direct trains from most of the major Southern cities to Gokarna.
Design And Architecture
To say that Kahani Paradise is amongst the most uniquely designed retreats in India wouldn't be an understatement. Point to any piece of furniture or decor, and rest assured, there's an interesting story behind it. Even before the Bellms purchased the land in Karnataka, they started buying rare collectibles from all across South Asia and Africa. In the dining area at Kahani, two life-sized teak horses sourced from Kerala stand guard; the living area features a sprawling, statement Naga table; and every door used across the property is a remarkable antique which informs the design of the room it gives way to. Block printed textiles from Rajasthan and handcrafted carpets from Northern India are woven into the visual narrative.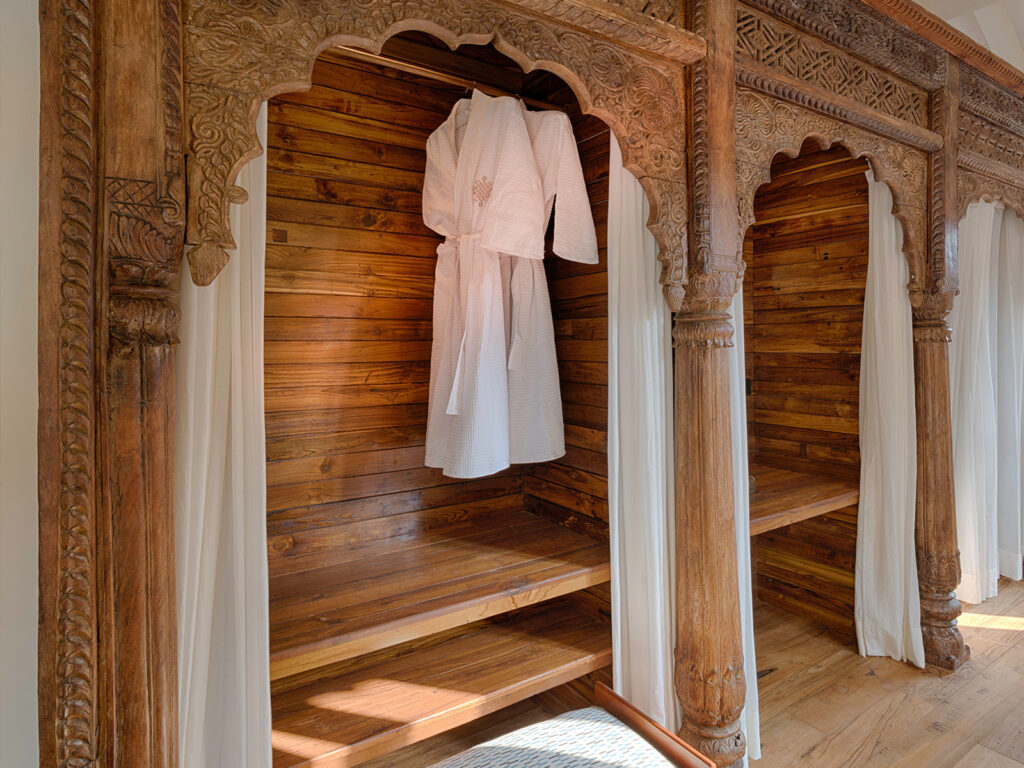 Every mirror, armchair, and accessory is worth your attention. "From original columns to old wooden ceiling panels, everything was designed specifically for this project, giving it a personalized touch," says Bellm. "While most of our sourcing includes pieces that are restored one-of-a-kind antiques, we also have elements like soft furnishings that have been custom made for us." Even the air conditioning vents are bespoke, created on-site by an expert metalsmith! Without a doubt, there is nothing mass produced, cookie-cutter, or remotely inauthentic about the interiors at Kahani Paradise.
The overall architectural language is a hybrid of Indian and Thai sensibilities. Syborn built the property in line with the principles of Vastu Shastra all while ensuring maximum natural ventilation and an optimization of the views outside. Though it's referred to as a villa, it isn't a singular house; Kahani Paradise is made up of a series of structures clustered together and connected by pathways.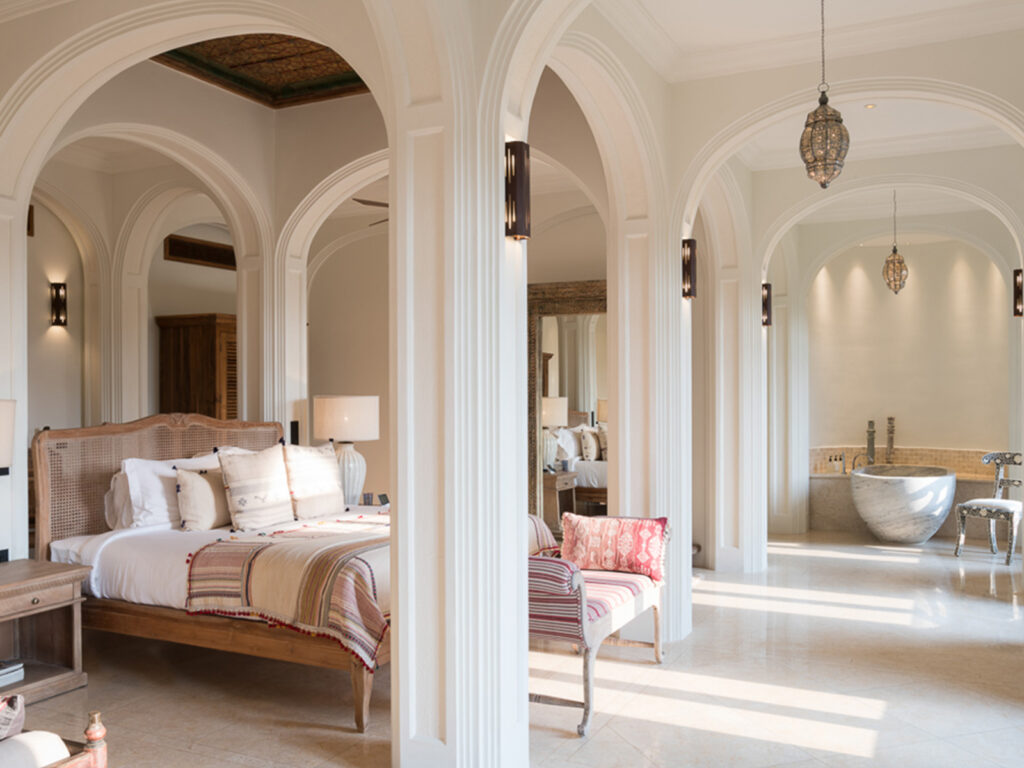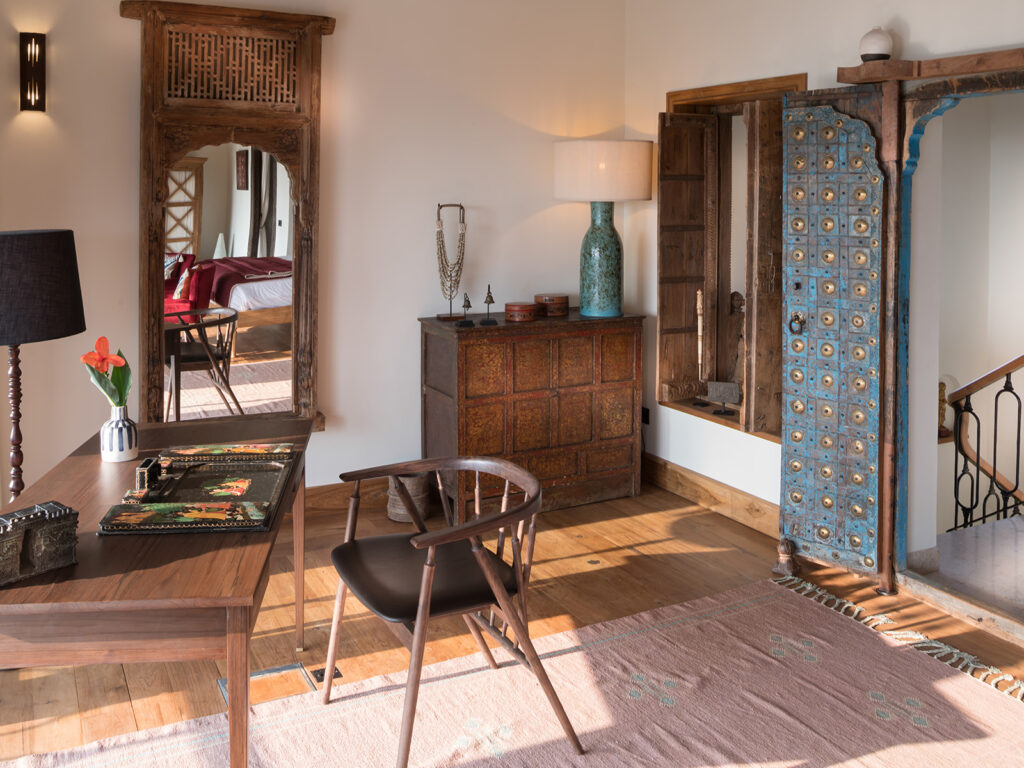 Suites
All six suites at Kahani Paradise feature entirely distinctive design languages that spotlight the property's varied specialties. The Panoramic Master Suite, situated at the highest point of the property commands the unimaginable views whereas The Queen Palace Suite (their most popular room), comes with regal arches, Moroccan detailing, and a show stopping marble bathtub. Outdoor decks, expansive windows, and bathrooms with sprawling balconies make every one of these suites wholly connected to the wilderness that surrounds them. Not every suite is suited for families, so make your enquiries before you book!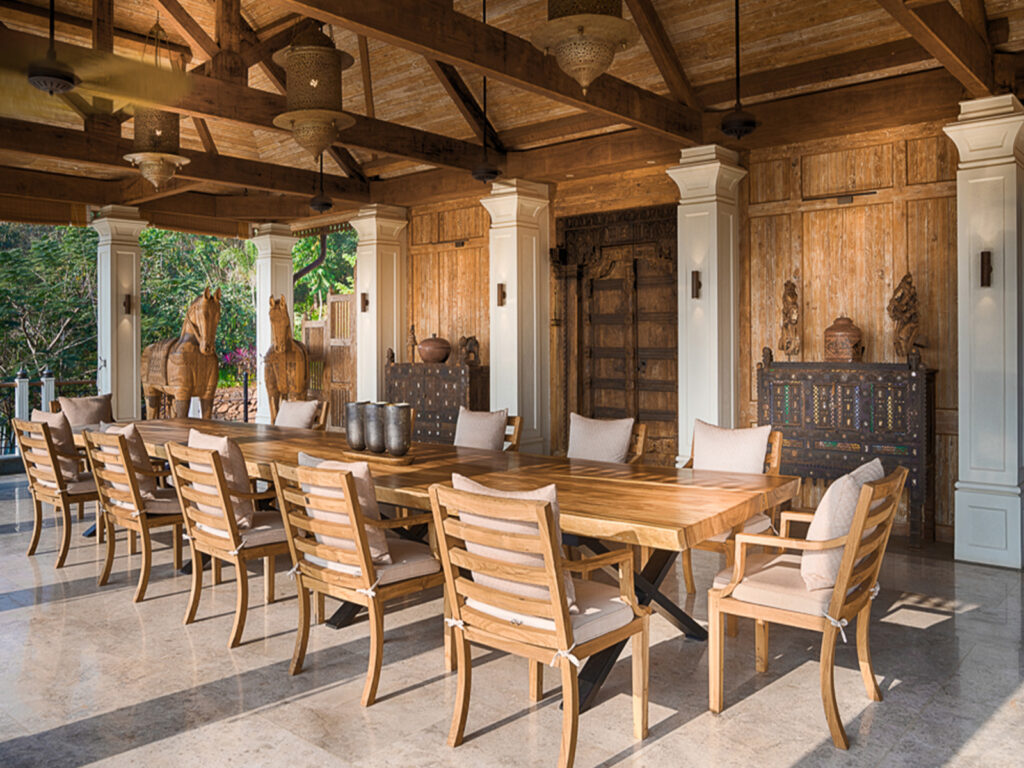 Dining
Though it falls under the 'high-end hospitality' category, it is important to remember that Kahani Paradise is ultimately a six-key property. If you expect elaborate buffets with endless gastronomical options, you may be in for a disappointment. Prepare yourself, instead, for wholesome culinary experiences that you'll often end up sharing with your fellow guests at the communal dining table. A rustic, set menu breakfast with both Indian and international dishes will set the tone, followed by other meals which will be prepared a la carte. The local appetizers and curries are expectedly delicious, but so are the Western dishes, so feel free to go with your instinct. Cooking enthusiasts can indulge in their skills with a local-led cookery session at the hotel kitchens.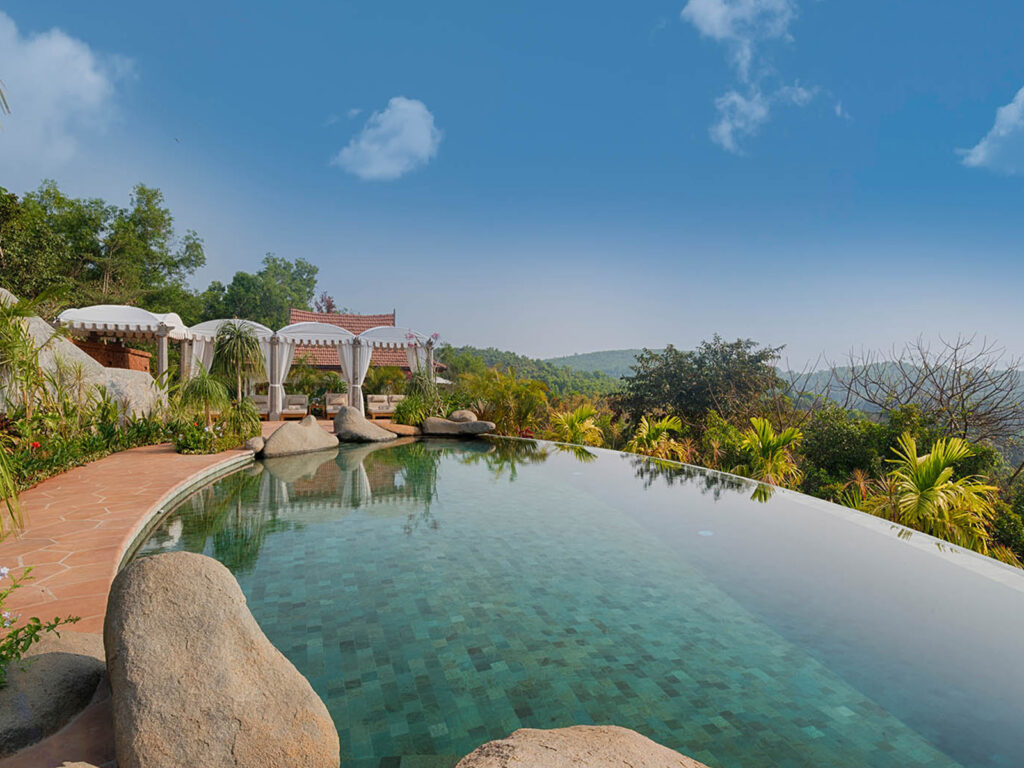 Things To Do 
Kahani Paradise is perfect for both – those that do, and those that don't. Outdoorsy, explorative travelers looking to fully indulge in the coastal environs should plan their visits during the summer and winter months when the waters are at their most accessible. From tours of Gokarna and its surrounding beaches to organized boating excursions, open-air yoga classes to badminton and croquet; you're spoilt for choice! The property also rents out Royal Enfield Bikes and open-top jeeps, allowing you to set off on your own should you wish to.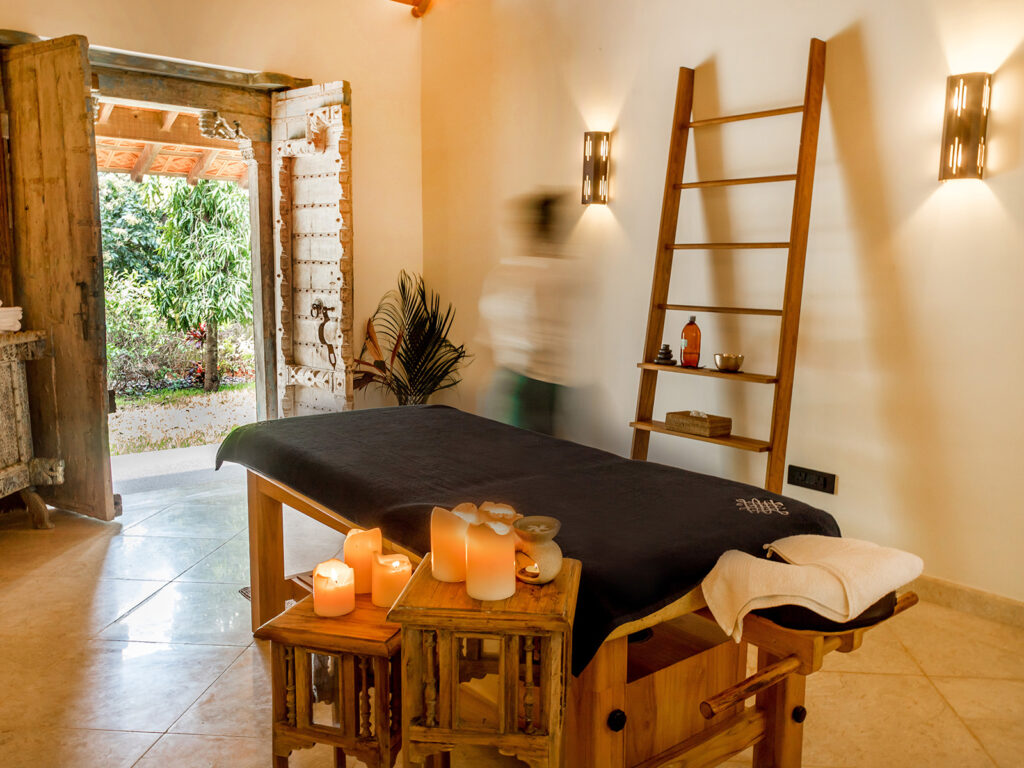 Like myself, travelers looking for a more laid back holiday (wherein staying in bed takes precedence over surfing) could even visit during the monsoons. Holistic massages, board games, and movies at their home theater will sufficiently fill your days.
The infinity and plunge pools at opposite ends of the property are tropical oases in their own unique ways; blending in with their lush surroundings as opposed to sticking out. Natural stone tiles sourced from Indonesia, decorative 'river rocks', and stunning views of the sunrise and sunset add to the innate appeal of these pools.
Conscious Hospitality 
Kahani Paradise's sustainability efforts are both tangible and impressive. Given the drought-prone geographical region, Syborn integrated effective rainwater harvesting systems into his architectural plans, and every structure houses a massive water tank underneath. The kitchens not only use produce from nearby organic farms but also compost their waste on the property grounds. In addition, several of the staff members at Kahani Paradise have been hired from within the area itself, in an endeavor to create jobs for the locals.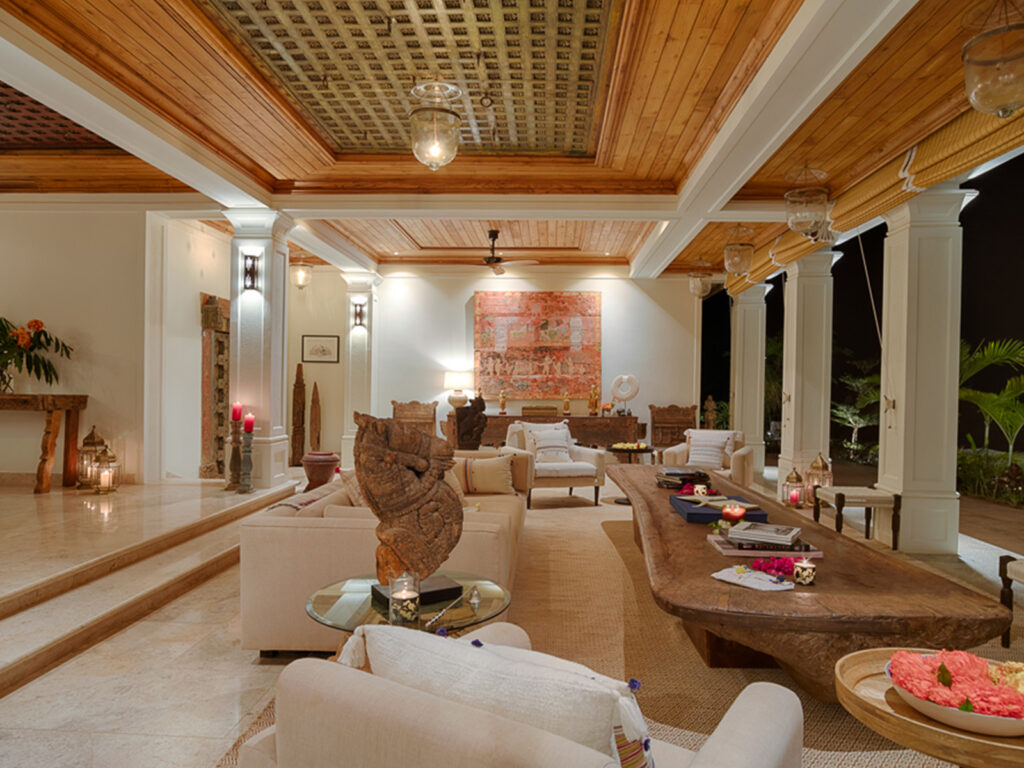 Final Thoughts
In many ways, my stay at Kahani Paradise broadened my definition of luxury travel. Beyond imported toiletries, inexhaustible menus, and opulence-for-opulence's-sake, the retreat prioritizes authenticity, experience, and slow living.

#DPLoves
-The remarkable location. Every room at Kahani Paradise commands incredible views of the lush hills, pristine beaches, and the Arabian sea.
-The curation of coffee table books that you can flip through for hours.
-The indoor-outdoor nature of every ensuite bathroom.
-The activity options at the estate, ranging from badminton and croquet to indoor board games.
-The property's private trail down to Paradise Beach;one of the region's cleanest, most secluded beaches.