India Design, Delhi, 2015 – The Pataki View
9

Mar

'15

11:00 am

by

Crew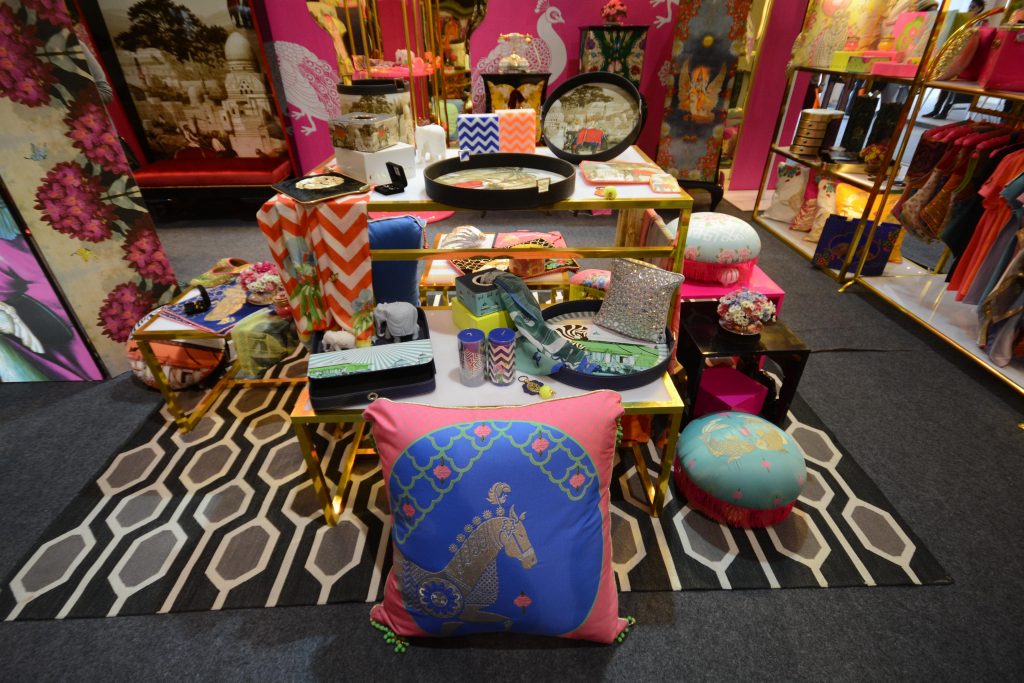 India Design, Delhi by Elle Decor & The Sunil Sethi Alliance has turned into an must go event for the serious in design. A semi trade show of sorts, it is well curated with a fabulous symposium. Not forgetting the cafes, food and beverage stalls ( the Jug Mug Thela for tea and coffee was superb! ) with so much personality a couple of hours flies away.
Well thats all fun and play, but whats new this year you ask? JJ Valaya launches his home collection, House of Valaya. True to himself, every piece is ornate, over the top and regal. The home store in Delhi was launched in December 2014 on MG Road. A fabulous red lacquered temple was to watch out for.
Next up was our favourite duo, Prateek Jain and Gautam Seth of Klove, whose new collection have caught everyones attention. They have used the Address Home space to convert it in a high octane level of movement in glass. It is always so exciting to see originality in design with roots in Indian heritage.
The most exciting and innovative was the 'Lets Dye For Each Other' campaign by Jiten Thukral & Sumir Tagra foundation. Pick a shape, watch them dye the shape onto a pair boxers, socks and laces. Write a note for someone else on the label. And you get to take home a set dyed by someone else. Hence the title "Let's Dye for each other" all for a small donation of Rs 500. Absolutely loved the innovative concept and kudos for perfect execution.
Lastly was the Godrej Design Lab, which brought together young designers for a new kind of experiment in home decor. From numerous entries, 8 products were selected by the design team at Godrej. Their prototypes were showcased at the Design Pavilion. A much needed initiative!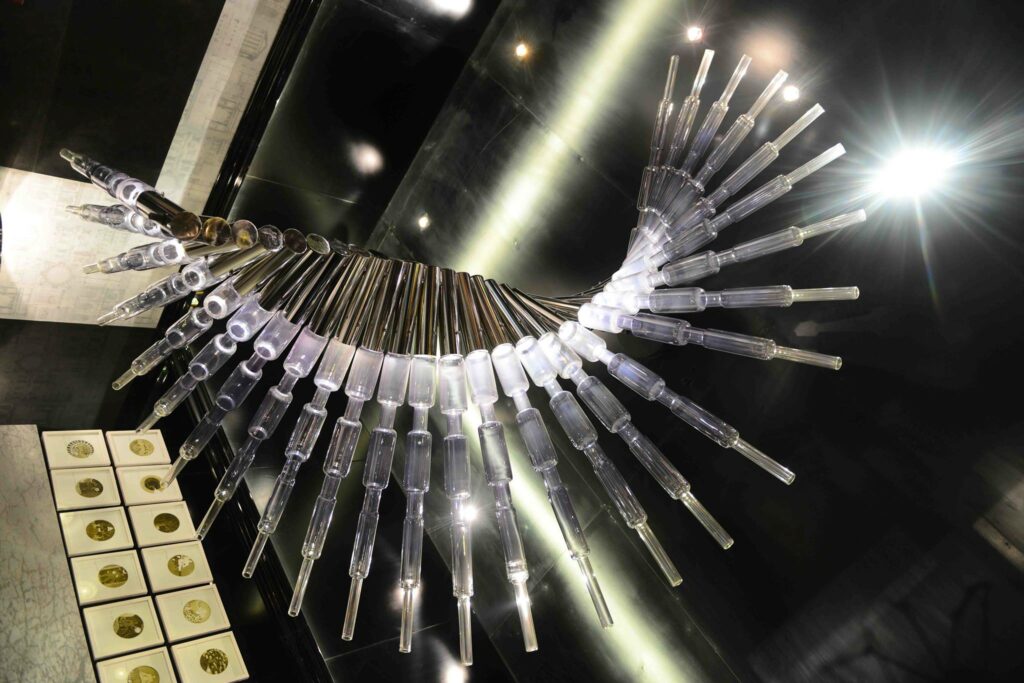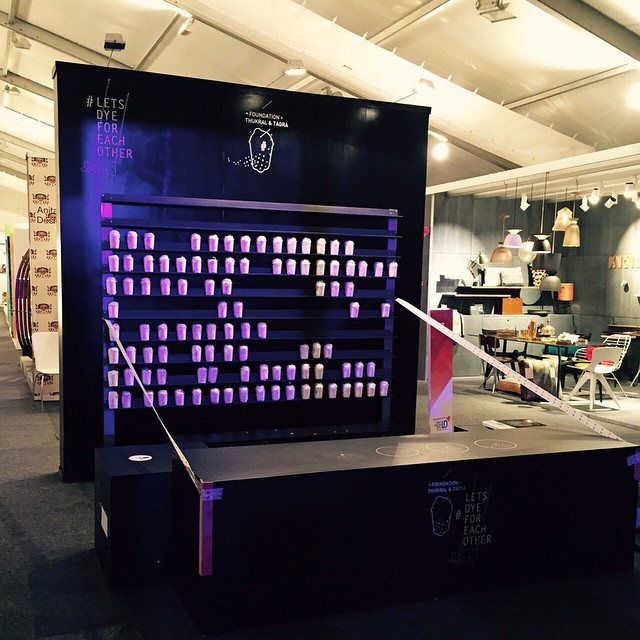 Photographs courtesy India Design, Klove, Design Pataki, Thukral & Tagra