India Design Forum 2016 with 'Make India Week'
11

Feb

'16

3:20 pm

by

Crew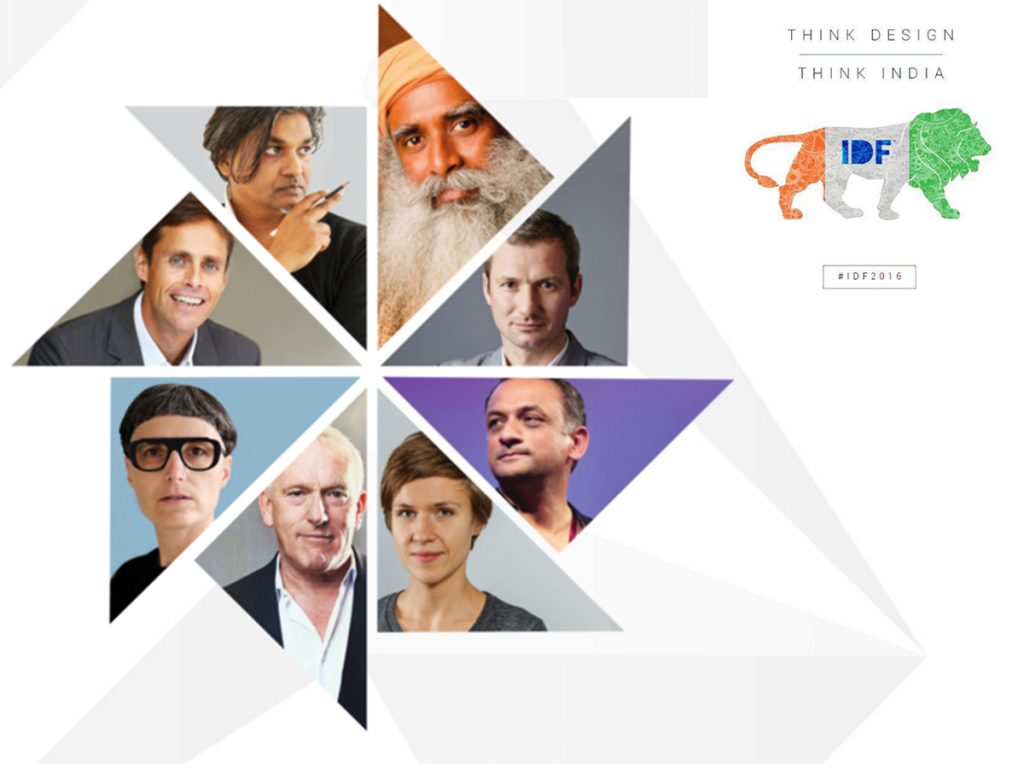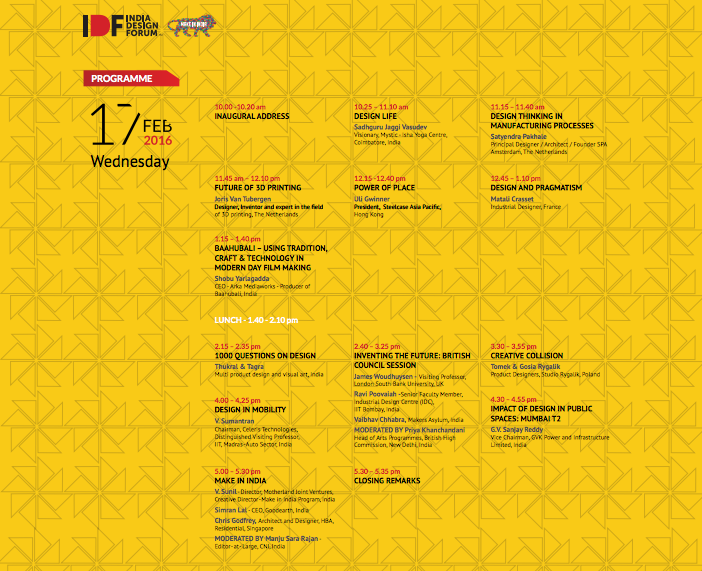 India Design Forum (IDF), is India's most prestigious design platform that has promoted the Growth of Design Thinking in India since 2012. It is an inclusive design conference for dialogue, debate, consensus and action about everything that design can change or enhance in India.
This year, IDF as a part of the larger 'MAKE IN INDIA' WEEK to be held in Mumbai, will showcase the potential of design, innovation and sustainability across various sectors. IDF is being held as a one-day conference on 'Empowering through Design' on 17th February '16 at the MMRDA Grounds, BKC. The inaugural address of IDF will be delivered by Sadhguru Jaggi Vasudev -www.isha.sadhguru.org, about 'Design Life' and presentation on the architecture of the sacred spaces of the Isha Foundation.
It is IDF's dream to create more global design thinkers from India. Our goal ties in with the 'Make in India' week to spark a renewed sense of pride in India's manufacturing and design sector – and take corporate and public participation in these realms to the next level", says Mrs.Rajshree Pathy, Founder, India Design Forum. "At IDF 2016, we will bring together craftsmen and young designers and empower them to become ambassadors of Indian Design globally. We provide them an opportunity to connect with international design practitioners through a platform that will inspire more design interventions in our country", adds Mrs. Pathy.
The IDF 2016 speaker panel has been carefully selected to reflect their contribution across industries:
Sadhguru Jaggi Vasudev speaks for the first time on the architecture of ISHA and the building of the largest elliptical dome in the last century.
G.V. Sanjay Reddy speaks on using Indian design inspirations to build a world class airport terminal – Mumbai's T2.
Baahubali Producer Shobu Yarlagadda speaks on how hundreds of craftsmen were used to design the costumes and sets on India's largest grossing film.
Dr. V. Sumantran – India's ace automotive sector designer speaks on Design in mobility.
Joris van Tubergen invented a machine for 3D printing initially.
Satyendra Pakhale, a graduate from IIT, Mumbai now a global designer.
All other Speakers are exceptional Global Thought Leaders.
India Design Forum 2016 to be held in Mumbai with "Make in India" Week Date : 17th Feb 2016 @ Make in India Centre at MMRDA Grounds.
IDF has also organized a fabulous Design Trail across the most exciting design spots in the city.