Indian Brands Resurrecting Wicker Furniture
20

Aug

'18

9:30 am

by

Nuriyah Johar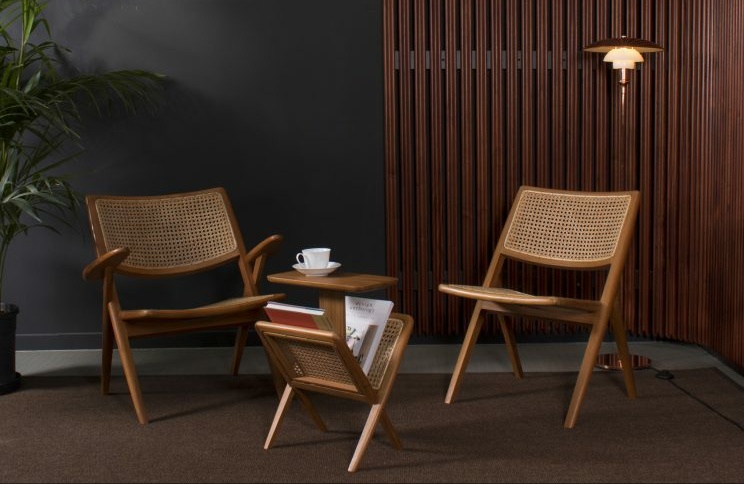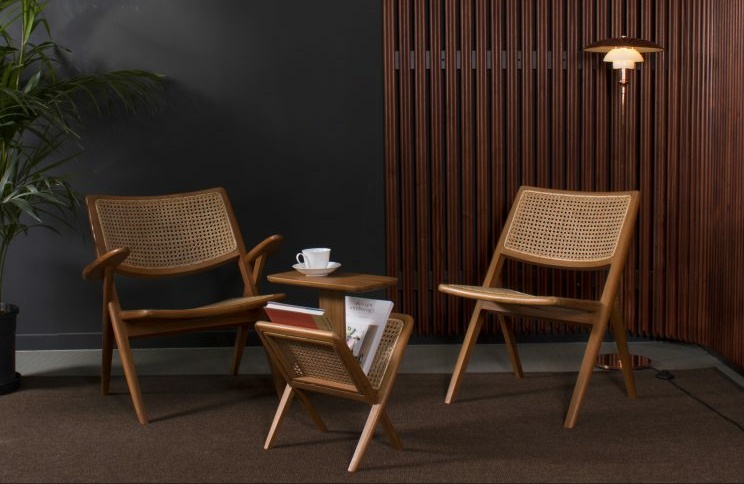 When most people think of wicker furniture, it's usually a few standard memories and associations that make their way out of our subconscious.  We're taken back to our ancestral homes, old gymkhanas, public libraries, places where we'd tend to stumble upon classic cane chairs and vintage wicker armoires.
There's a reason why most of the wicker furniture we recall has been seemingly arrested in time. The technique while fairly ancient (think Egypt in 3000 BC!), gained momentum in a period that lasted from the 1950s to the 80s, flooding the Indian market with woven cane and rattan. Like most trends, however, its popularity soon dwindled.
Fortunately for those of us who are fans of the style, wicker furniture is making a comeback! A growing number of contemporary Indian brands are weaving wicker into their design aesthetics, and going back to mid-century sensibilities. Our favourites brands resurrecting this movement are –
Phantom Hands
The name of this Bangalore-based furniture brand is a nod to the unnamed craftsmen creating their furniture – the woodworkers, cane weavers and upholsterers whose skill and labour often go unacknowledged. The brand's main focus lies on celebrating fine Indian craftsmanship, which is reflected in their Indian Modernist (mid-century) and Contemporary design aesthetic.
What sets Phantom Hands apart is the importance they lay on ethics and sustainability. They've managed to create a community of artisans from all across India, who are provided with free housing and medical insurance for their families. "Practicing the craft has to be financially rewarding for the craftsperson and should help meet their aspirations. We pay our artisans well above market rates.", says Deepak Srinath, co-founder of Phantom Hands. The environmentally conscious brand makes use of reclaimed wood, and purchases timber only from responsible merchants who source ethically harvested timber.
Many of the brand's designs have cane incorporated into them, characteristic of Indian mid-century furniture. Their cane weavers are from a single family hailing from the town of Karaikudi in Southern India. One of the brand's more iconic designs is their Mungaru chair collection – created in collaboration with INODA+SVEJE, a Japanese-Danish design duo. This handmade collection draws inspiration from the Chandigarh furniture legacy left by Pierre Jeanneret and others while retaining a sense of modernity.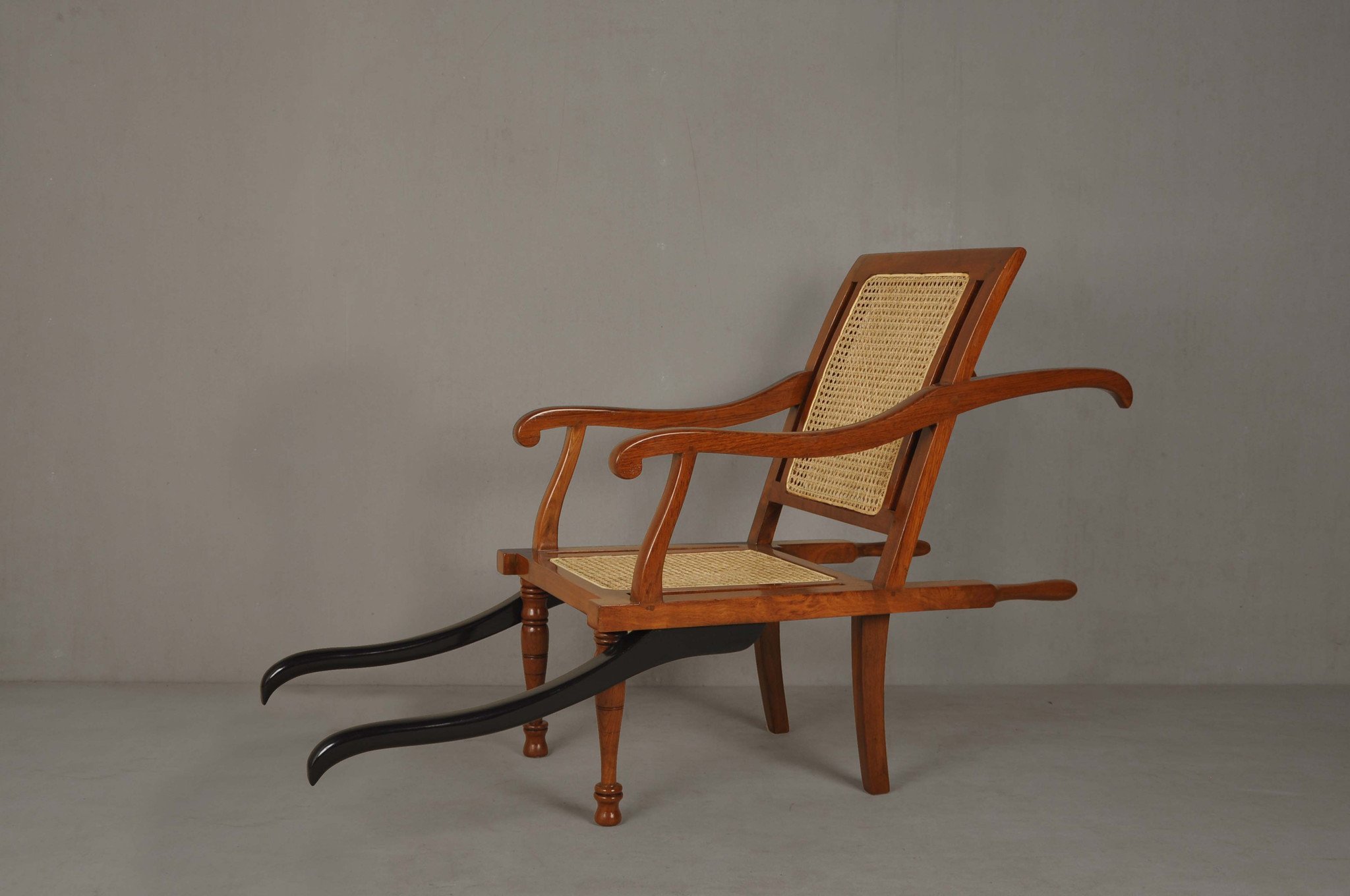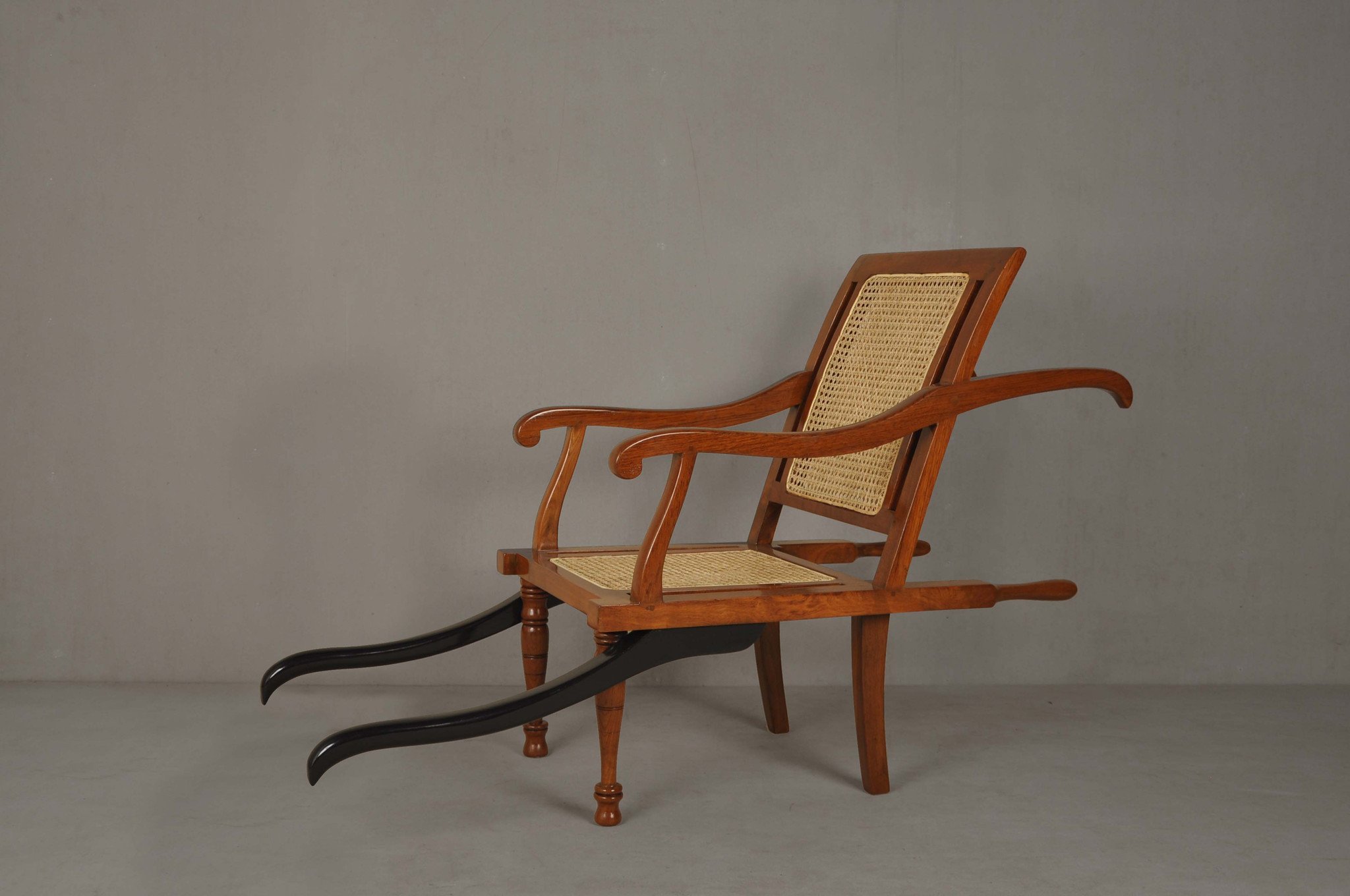 Calcutta Restoration Company
Restoring and recreating distinctive objects of the past wasn't something that architects Jassu Sekhon and Amit Sinha had planned on creating careers out of. They stumbled upon a shared passion for period furniture while setting up their home – a passion that not long after sprouted into the Calcutta Restoration Company.
From Art Deco rocking chairs to antique mail organizers, their pieces have strong colonial overtones. They are subtle in design yet exquisite in craftsmanship – managing to capture perfectly the essence of Bengal in the 1900s.
In keeping with their design sensibilities, most of the studio's chairs, whether restored or reproduced, feature either a caned back or seat (or sometimes both!). Our favourites amongst these include their restored Anglo-Indian Sedan Chair made in Burma teak and Assam cane, and their Rajbari Easy Chair, originally sourced from a zamindar's family in Bengal. Hand caned panels can also be spotted in some of their storage cabinets like their vintage laundry boxes.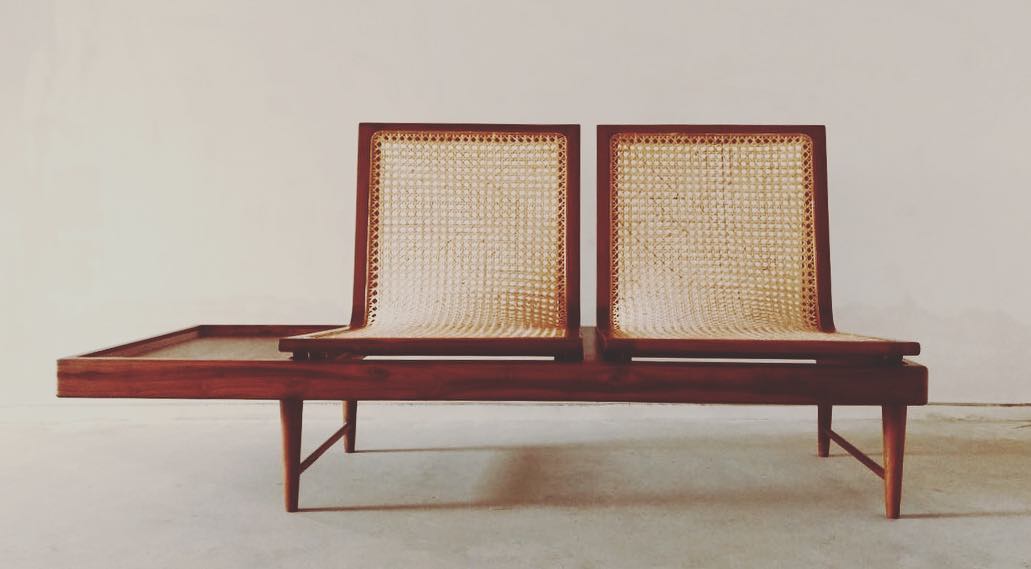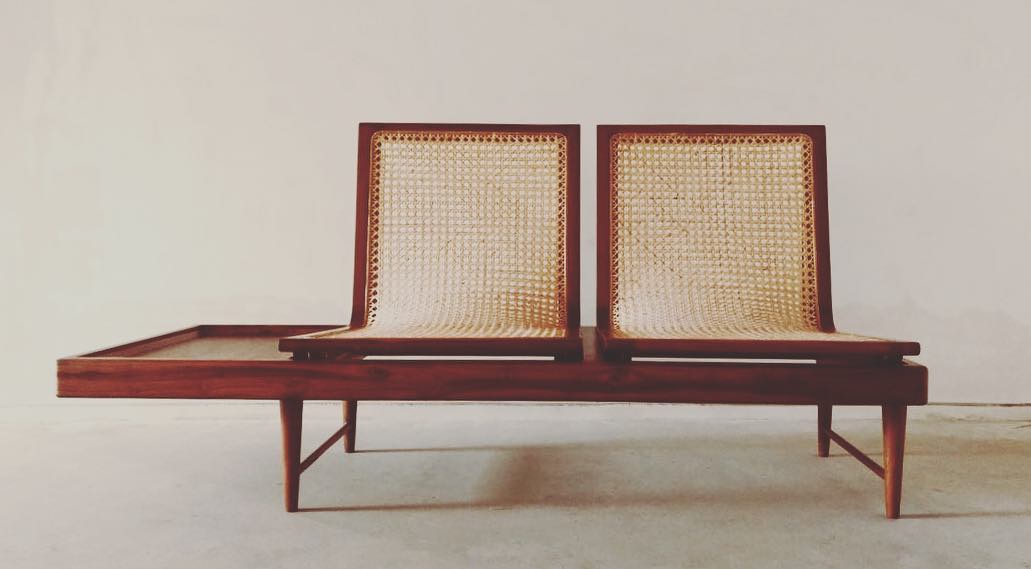 Madras Makers
Another company successfully reviving the mid-century modern aesthetic through their chic wicker furniture designs! Founded by Prem Balasubramaniam, this bespoke furniture company aims to preserve the essence of Madras, and carry on the ancient city's legacy through its furniture.
Using primarily hardwood, they manage to capture perfectly the old-world charm of the city through their Indian Modernist designs. Their twin-seater wicker chair made in Burma teak sees a modern twist on a classic design. A unique characteristic of the chair is the way seat extends outwards to form a ledge. Our favourite piece by Madras Makers has to undoubtedly be their curved armoire made almost entirely in weaved cane, with a wooden frame and back.


Photographs courtesy Phantom Hands, Calcutta Restoration Co., Madras Makers