Indian Design Reaches New Heights: Discovering T2
4

Feb

'14

11:30 am

by

Crew
What can we say about the magnificent new airport that hasn't been said already? Not only are we super stoked at the idea of an airport that's in a league of its own, we are simultaneously over the moon about what this means for Indian Design. With art being the focal point of the new terminal, it only means we have taken one giant step in showcasing Indian art to the whole world. And as if this wasn't reason enough to celebrate, legendary couturiers Abu Jaani and Sandeep Khosla's involvement provides the icing on this much talked about cake. Look what we found out:
It apparently began with a phone call on New Year's Day. Sanjay Reddy, GVK had called the designer duo 3 years ago and shared the news that he was constructing the new Mumbai Airport and had hired SOM, New York to design the new Terminal. Abu & Sandeep were invited to collaborate on the project.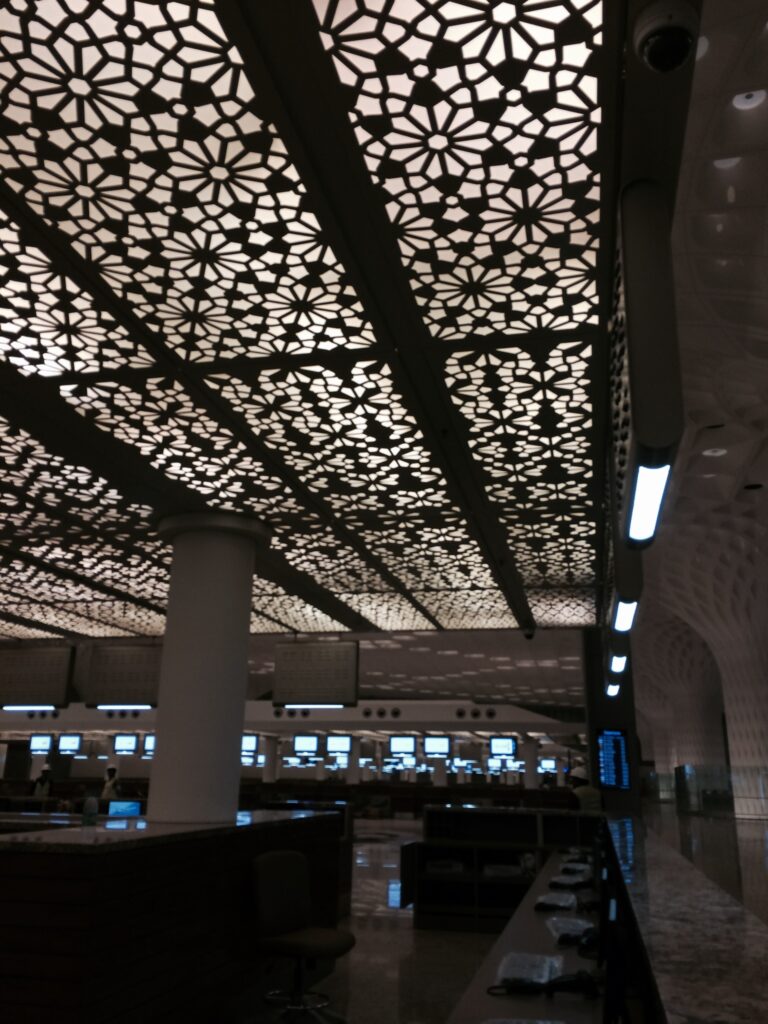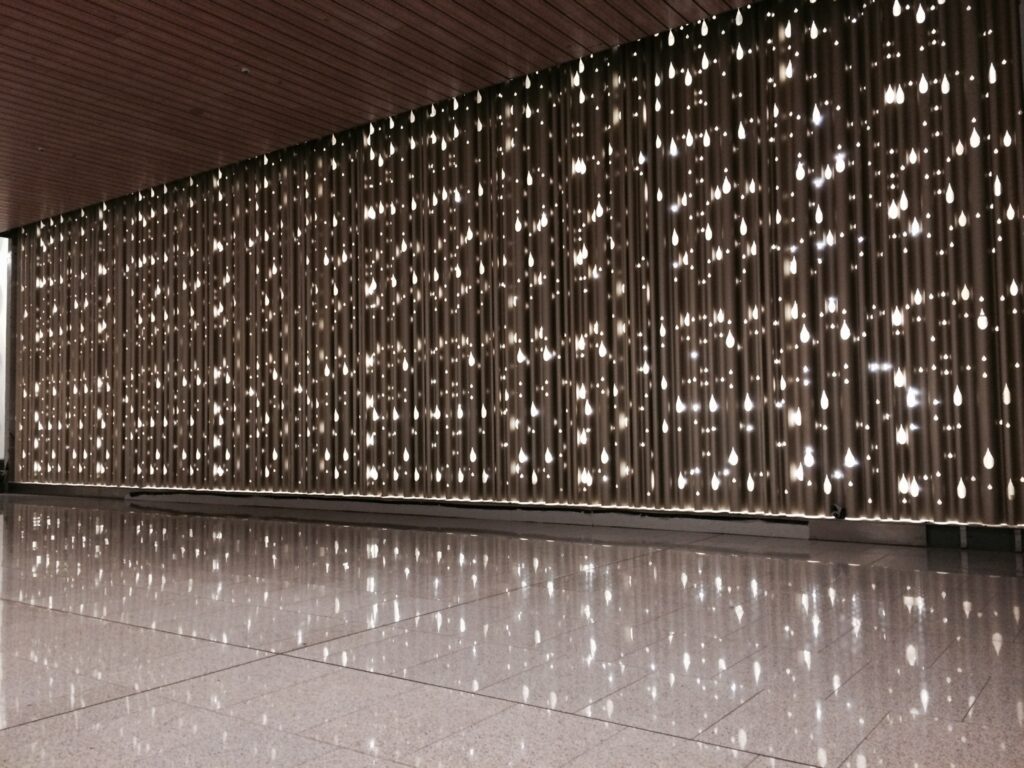 Sanjay Reddy's brief was both clear and ambitious. He wanted the Terminal to incorporate state of the art, cutting edge functionality. That was a given. But he wanted more. It must also showcase India at her most Incredible. It must be world class but it had to be firmly rooted in Indian-ness. (We at Design Pataki think that this is amazing and absolutely the right way to go). Luckily, Abu and Sandeep are also just as deeply passionate about and unabashedly proud of India and were therefore the perfect people for the task. The designers worked closely with the exceptional team at SOM, who provided ingenious solutions that allowed them to translate the grandest vision into a physical, 3D reality. It was a heady and intense interaction. From conceptualisation to sampling to fabrication, they all worked relentlessly to create a space with several key features that would become focal points. These installations allow the terminal to transcend mere functionality and exist somewhere between art and architecture. They are seamlessly woven together, taking their inspiration from the traditional and translated with 21st Century technology to enhance the bold and become the perfect amalgam of form and function.
"T2 is a project we are immensely proud to have been a part of. It exemplifies our pride in our land's unparalleled history, culture and art and craft legacy," Abu & Sandeep.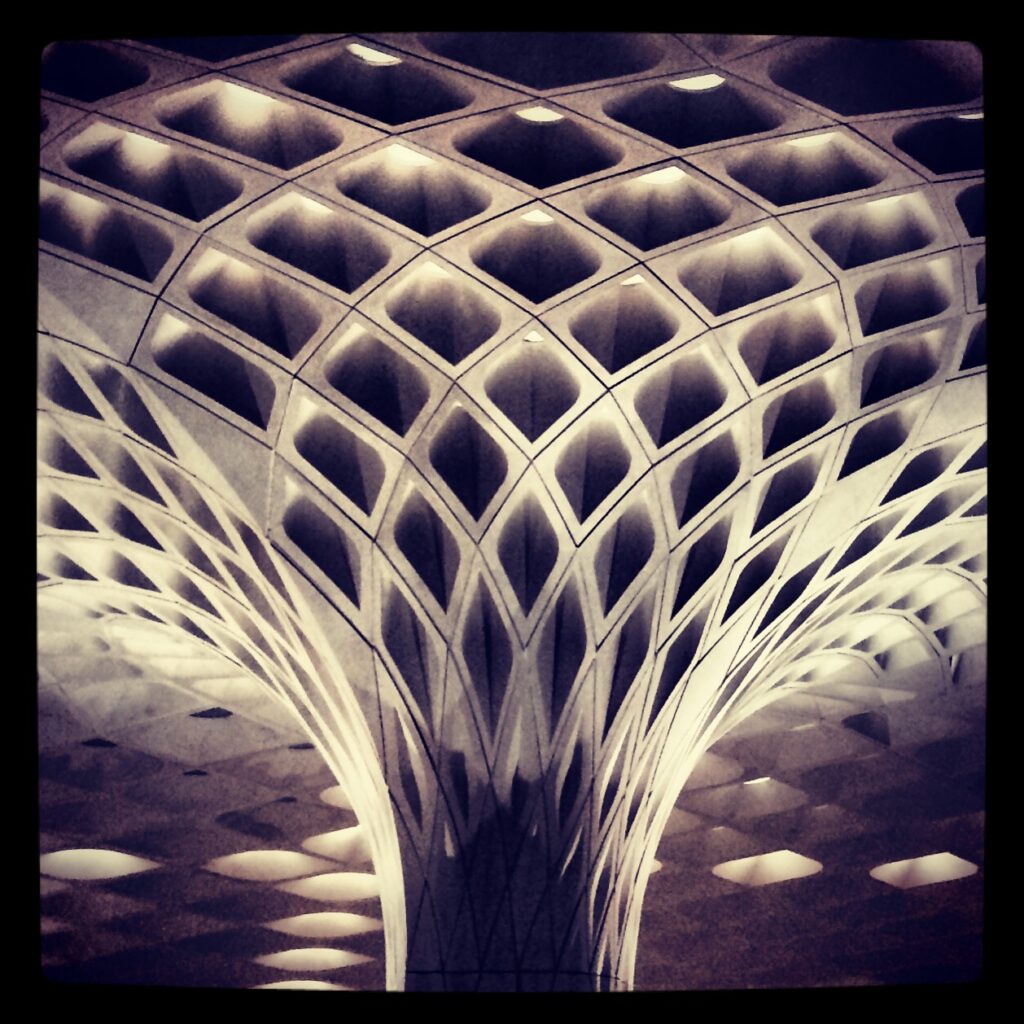 Right from the Lotus chandeliers inspired by a lotus diya, to a signature wall, created from a wavy metal sheet, to mirror the fluidity of a curtain and embedded with tiny lights behind it making it a feature Diya wall, to the at the baggage claim huge lights designed like the Phulkari textile only with SOM they managed to make them 3 dimensional…to the repeat Chikan block as a pattern on the glass walls. Along with SOM they were able to engineer the genius Peacock feather inspired columns, which are the main feature of the airport. T2 is nothing short of 'India come alive'.
Well, we cannot wait to experience this magical space. Glad India has added another feather to its designer cap. It's not called Incredible India for nothing huh?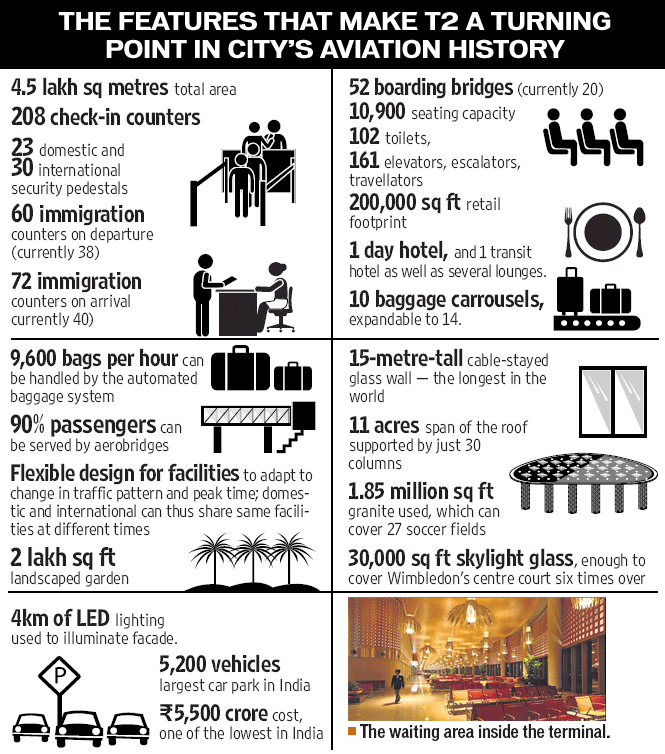 Photos Courtesy Hindustan Times