Indian Home Décor Brands Of The Moment That Are Here To Stay
27

Feb

'20

9:30 am

by

Beverly Pereira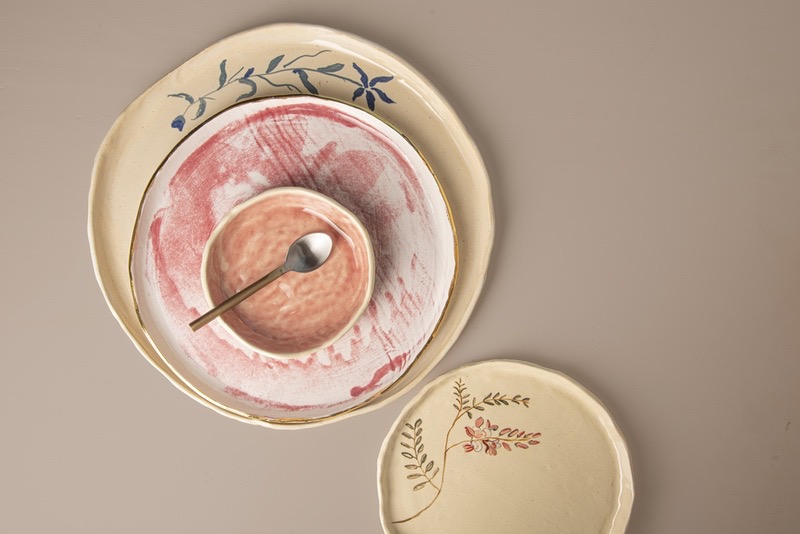 The home décor market in India is flush with an aesthetic that's hard to pin down. Pastel hues stand alongside vibrant brights, and minimalism enjoys an equal footing with maximalist pieces even as a distinct Indian identity with, a global relevance is apparent. There are some aspects common to many of these homegrown brands that we at Design Pataki have come to see as a benchmark of good design in the country. Unique aesthetics aside, you'll find a beautiful combination of thoughtful design with a deep focus on form and function and a sensitivity to local materials and techniques. These brands have been putting forth objects that are valuable and precious in their own right, commanding the status of an heirloom that might be passed down over generations. Whether you're looking for a quick online browse or a leisurely peruse at a standalone store, these design-driven home décor brands are worth looking into for a swift, luxurious spruce-up of your interiors.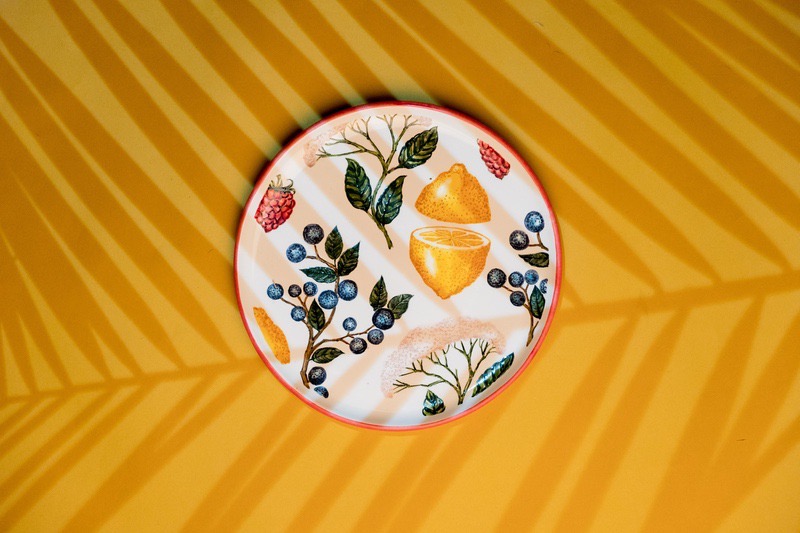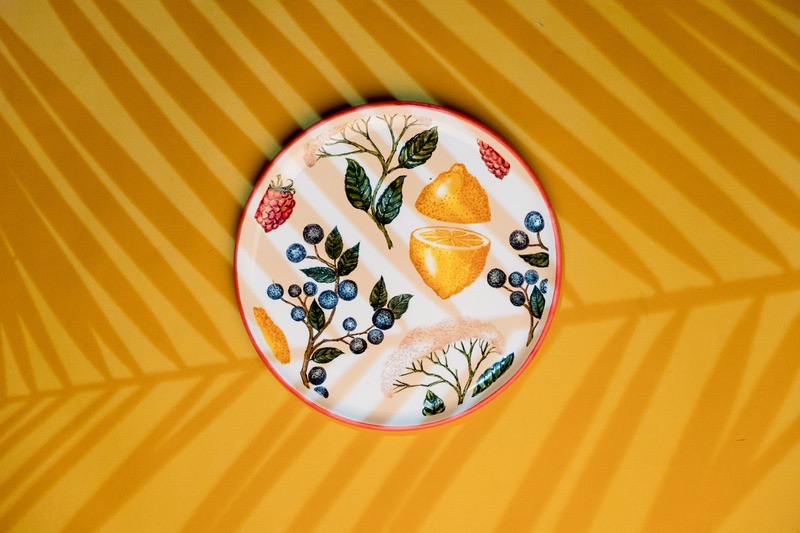 Terravida
The traditional Goan souvenir has thankfully experienced a speedy cessation with the introduction of Terravida. The Goa-based brand offers ceramics with vibrant hand-painted illustrations evocative of the land of sunshine. Its collections are fittingly titled, too. The Endless Summer line, for example, comprises spoon holders, bowls, plates, oil dispensers, cups and platters that feature intricately painted botanical illustrations.
The Portuguese collection is a riff on Goa's connection to Portugal through a range of ceramics inspired by the beautiful blue Azulejo glazed tile. Then, there's the Tropical collection with jugs, vases and every other piece of tableware you might need to remind you of the land of plenty. Some are crafted in the likeness of banana leaves; others carry more than just a hint of the tropics with coastal-themed motifs like palm trees.
Terravida was launched in 2017 by Aparna Khaunte, whose love for ceramics led her to collaborate with visual designer Karina Amonkar. Together, they aim to continually maintain a connection to Goa's heritage through Terravida's offerings. "The starting point is usually Goan elements that inspire us, be it the landscape, things we grew up with, and some things that have been around with for generations," says Khaunte. The next collection, she reveals, will be something that "takes us back to the typical Goan village setting, early in the morning, at your grandmother's house as you wake up to sounds of the rooster and the poder's (breadman) horn as you look forward to that first cup of tea with some fresh bread and butter." As of now, one can take home a piece of Goa at the Terravida store in Panjim or via the website.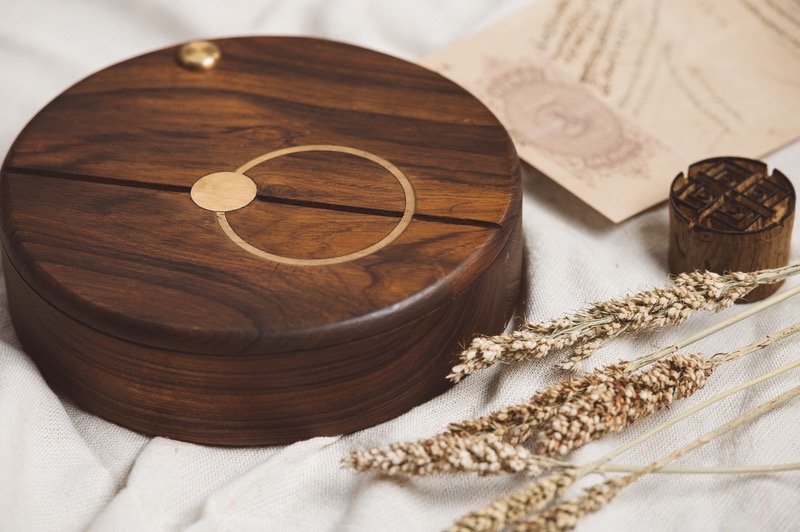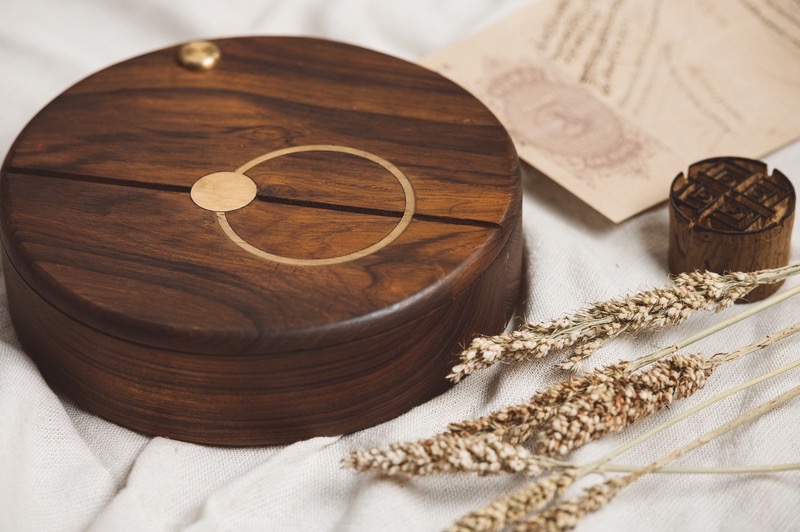 Dotto
Less than a year old, Dotto has made a mark on the design fraternity rather swiftly since its launch in July 2019. Materiality and craftsmanship lie at the heart of this Ahmedabad-based brand whose design philosophy emerges from "a deeper understanding of architecture, cinema, music and literature." According to its founders, architect Veeram Shah and furniture designer Saloni Mehta, this gives a certain context and depth of ideas to the products that they want to deliver.
Naari, its first collection, is replete with home essentials — wooden platters, bowls, jewellery boxes, lights and organisers like dressers and clothes stands — masterfully crafted from reclaimed teak wood and embellished with minimal brass accents. Drawing inspiration from the features that accentuate a woman's beauty, Dotto's Naari line attempts to interpret the pluralistic nature of a woman's beauty in many of its designs that carry a brass dot, which, say the designers, represents a nath (nose ring) and a bindi. "We worked around the artistic representations of our ideas to give them a functional meaning," says Shah.
"We don't adhere to a certain palette, scale or a style, but with every collection, we want to explore new material and a new technique," says Mehta. "We believe in the timelessness of the materials we use, pushing their limits in terms of texture and form and focusing more on the details of the objects. These details themselves become the brand aesthetic."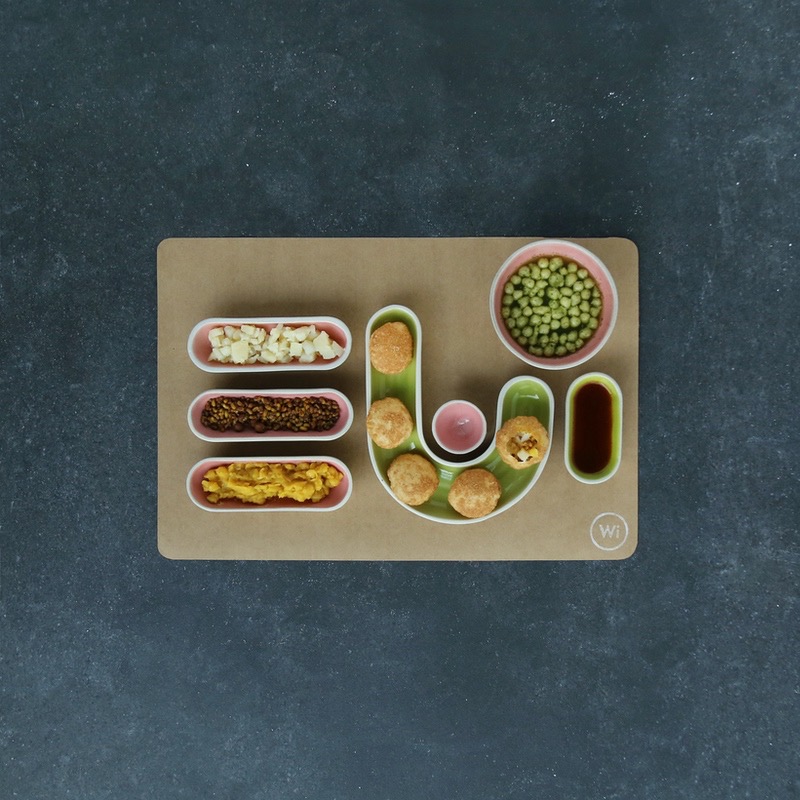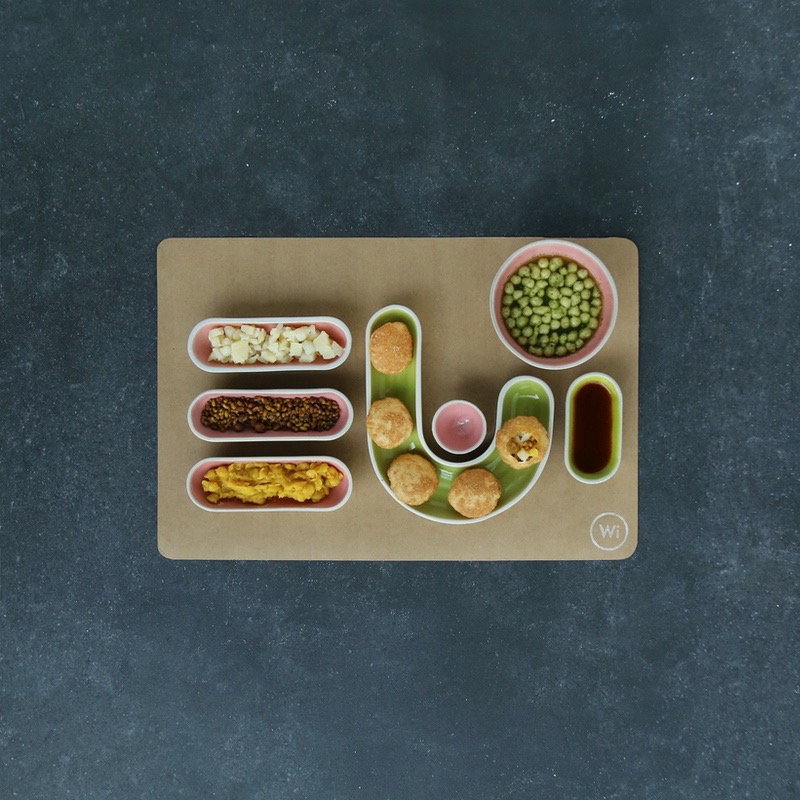 Ware Innovations
Bold shapes with a sculptural quality meet pastel and pop solids in the tableware served up by Ware Innovations. The Mumbai-based brand offers a range of ceramics and marble ware intended to liven up your tablescape. Retailing both online and offline—at stores like Magnolia Homes (Mumbai) and Pepper House (Kochi), among others—it has something to suit every need and taste.
Yogita Agrawal, who launched in the brand in 2017, explains, "The design process for our tableware collections begins with the objective to reimagine the way we present and eat food. So our collections tend to be designed around food. The fin cup, belongs to our first collection 'Ek.cup' that was inspired by Mumbai's cutting chai. When you spill the usual cutting chai, it leaves behind a circular ring impression, but the fin cup would leave an 'x', adding a playful element to this mundane observation."
Every product in the various collections by Ware Innovations is decidedly versatile. Take the Cee plates, for instance, which were designed to plate finger foods in a fun and well-thought out manner. But, says Agrawal, "People have been using the Cee plates in ways more creative than we imagined — for dips, desserts and even pani puri and chaat!"
For Agrawal, a graduate of Parsons School of Design, New York, the design process is a hands-on experience with every one of the brand's designs conceptualised in-house from start to finish. Having lived in the city for four years, she accredits her love for a clean and functional aesthetic to New York and hopes to "bring a little bit of its designer-maker culture to Mumbai through Ware Innovations."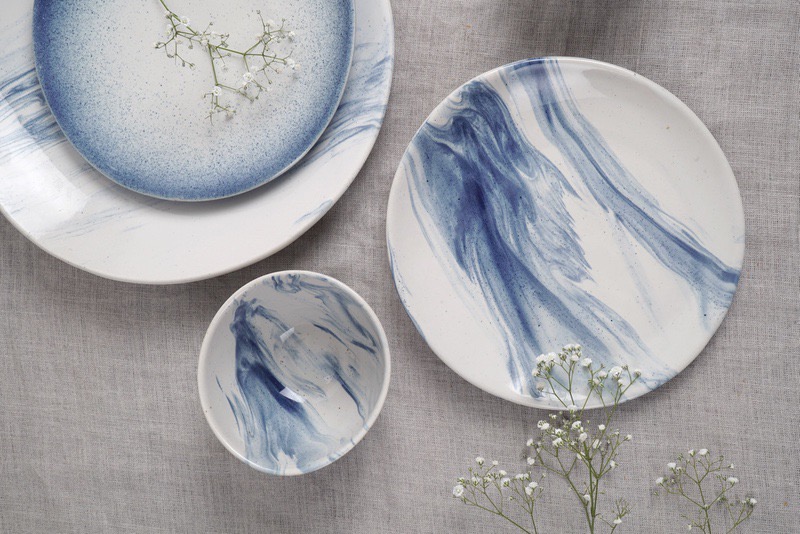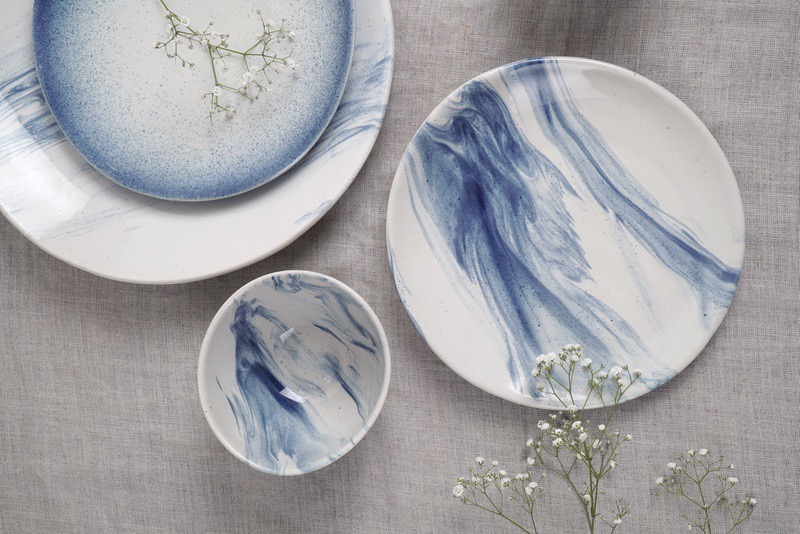 Indus People
You might not find incredulous shapes and quirky form to choose from in the tableware collections by the Indus People. What you will find, though, is richly glazed stoneware like plates, bowls and cups in pretty pastels that will fit right in at an intimate soiree or tea party. That said, its three collections — The Source, Dip in the Ganga, and The Confluence — are just as perfect if you are one who looks to good design for an instant elevation of the everyday dining experience.
Aditi Chaddha Batra, the founder of Indus People, believes that the simpler the form, the easier it is to use. "We want people to buy our products for everyday use and not wait for an occasion to take them out. We always encourage people to mix and match. So you could buy one cup for your office, two dinner plates for home, or even mix and match an entire collection if you wish," she says.
After zeroing on the brand name, the inspiration for the collections that followed arrived in a manner most organic. For example, all pieces from the Dip in the Ganga collection have a rippled texture and are studded with 24K gold marigold petals. "Varanasi and the Ganga have always been a source of fascination for me. This collection is a reflection of the ripples that arise when one takes a holy dip, and of the floral offerings that one usually sees floating on the surface of the Ganga," she explains.
You will find the Indus People online and in select stores across Mumbai, Delhi, Gurgaon and Rishikesh. But you are just as likely to come across customised creations by the brand at CinCin and Provenance Café in Mumbai, among other cafes and restaurants.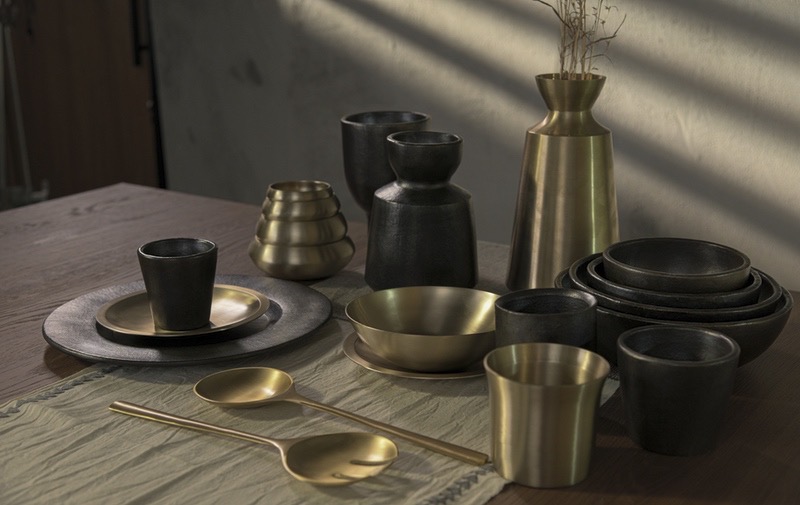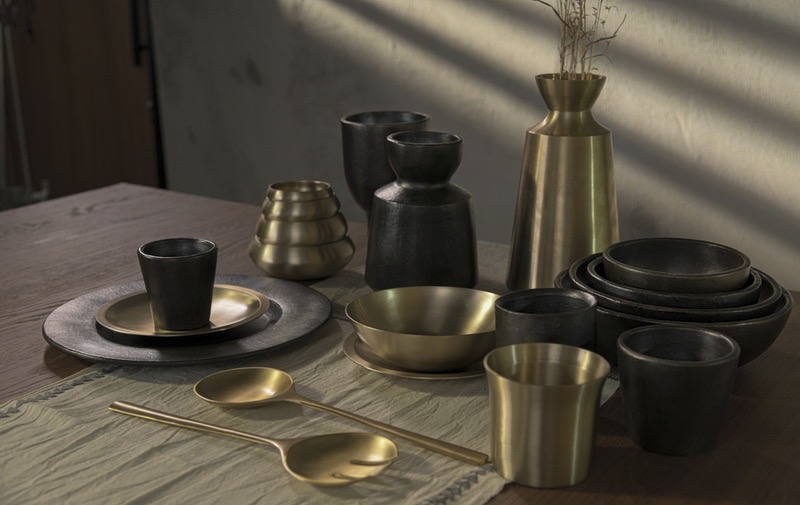 Ikai Asai
An evolution of the online home décor brand CuroCarte, Ikai Asai was recently launched at Maison et Objet, Paris, as an artisanal lifestyle brand run by Ananya Birla and Kanupriya Verma. The brand offers four collections, or moods, and each collection celebrates the collaboration between IkaiAsai, artisans and designers. Lila was a result of a collaboration between Rina Singh, founder and designer at conscious fashion label Eka, and the artisanal craft cluster of Gujarat and Rajasthan. Singh's understanding of textile design unfolds in this collection that plays on a nostalgic narrative brought to life through a post-colonial Indian design aesthetic, or, "a play between timeworn and contemporary."
Yet another collection Junoon brought together architect Ashiesh Shah and craftswoman Noor Salma. "Ashiesh's vision of space and choice of materials find inspiration in Wabi-Sabi. The designer's ode to Junoon's fearless, saturated and manic intensity is embodied in the rich contrast of two colours, red and white, coming together to form the visual building blacks of this fiery creation," explains Verma. Ikai Asai also roped in architect Dharmesh Jadeja to conceptualise a line for the Deva collection with craftsman Mathew Sasa. For Kama, the brand worked with product designer Ayush Kasliwal and the jewellery stone-carving cluster of Rajasthan.
Without adhering to a pre-determined form, material or product line and by collaborating with artists from various fields and respecting the design process, this artist-driven brand embodies the most inclusive form of creation. "The brand's vision has always rested on creating an ecosystem that's humane and can celebrate and inspire human creativity," explains Verma.