Inside Depot 48 With Vritima Wadhwa
16

Jun

'17

10:00 am

by

Crew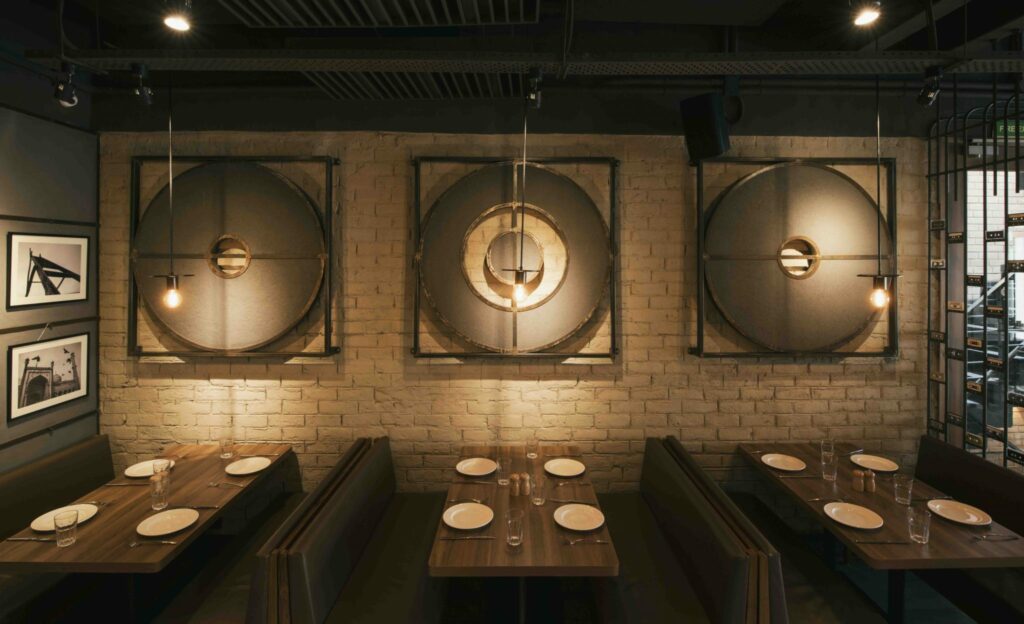 Video may have killed the radio star, but digitisation murdered the band. There was a time live music was king, whether it was a massive rock concert or a lone acoustic guitar in a dingy pub, people appreciated the concept but when the internet came along and made music easily accessible making the effort to see a live gig became less important. For so many musicians that meant there were a dearth of quality performance spaces and few opportunities to take the stage, luckily for them India is seeing a huge turnaround in its attitude and live music is in vogue once again. This poses a whole new problem, because for a piece of music to sound its best many factors need to be taken in account, not least of which are the acoustics of the performance space. There aren't a lot of places that meet this requirement but one name that has excelled in this sphere is Depot 48 in South Delhi's Greater Kailash area.
This follow-up to the now closed Depot 29 was created and designed by Vritima Wadhwa of Project 810 and we caught up with her to find out more about how the project came together. This fourty-seater restaurant covers 1,200 square feet, besides being acoustically oriented was inspired by many other musical elements. Graphics printed on vinyls were further transformed into screens made from cassettes and Himalayan acoustic boards rounded off the theme while keeping with the theme. The wood printed monochrome photographs from the original outlet also made their way to Depot 48 to add to the retro vibe.
The exposed brick and grey tiled floors lend the interiors an air of grunge-chic which is further accentuated by the exposed bolts framed in black and white. The furniture was crafted from pure teak with accents of wicker and upholstered in tan leather to tie-in with the earthy colour palette. The stone slab bar, wooden cabinetry and backlit shelving also inspire an atmosphere that's both modern and cosy. The hanging Edison bulbs throw a warm inviting light on the area while providing an interesting visual motif.
As it was the first time Vritima was taking on a project of this sort they brought on board an acoustic consultant. "Creating a perfectly sound space required us to use a lot of noise absorbing boards which can make a space look more like a recording studio. A conscious effort was made to use these absorptive materials in their natural forms without making them obvious. These absorption boards have been used as panels behind false ceilings, as inserts in material artworks and even wall cladding."
Her favourite elements of Depot 48 were the screens made from Saliya (structural iron) and cassettes. A lot of time and effort also went into creating the acoustic wall panels that double up as pieces of art; they went through multiple prototypes before settling on their current design. Overall, aside from being the ideal destination for any live band, Depot 48 is a triumph of chic retro design. As Vritima herself describes it "An almost art teasing and sophisticated dining venue with warm lighting, good circulation and perfect acoustics." So if you're looking for a space to kick back, this is the place to head because with good food, good music and good vibes, Depot 48 will have you covered.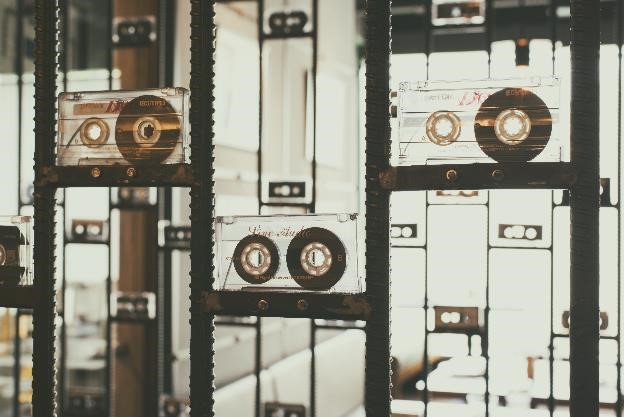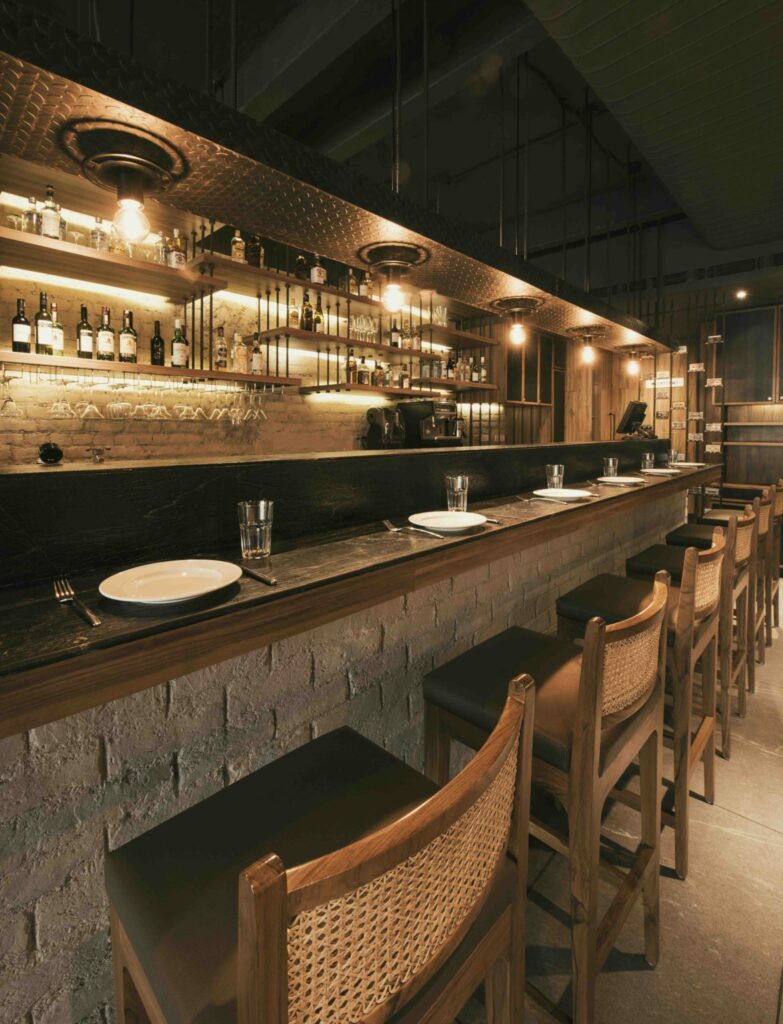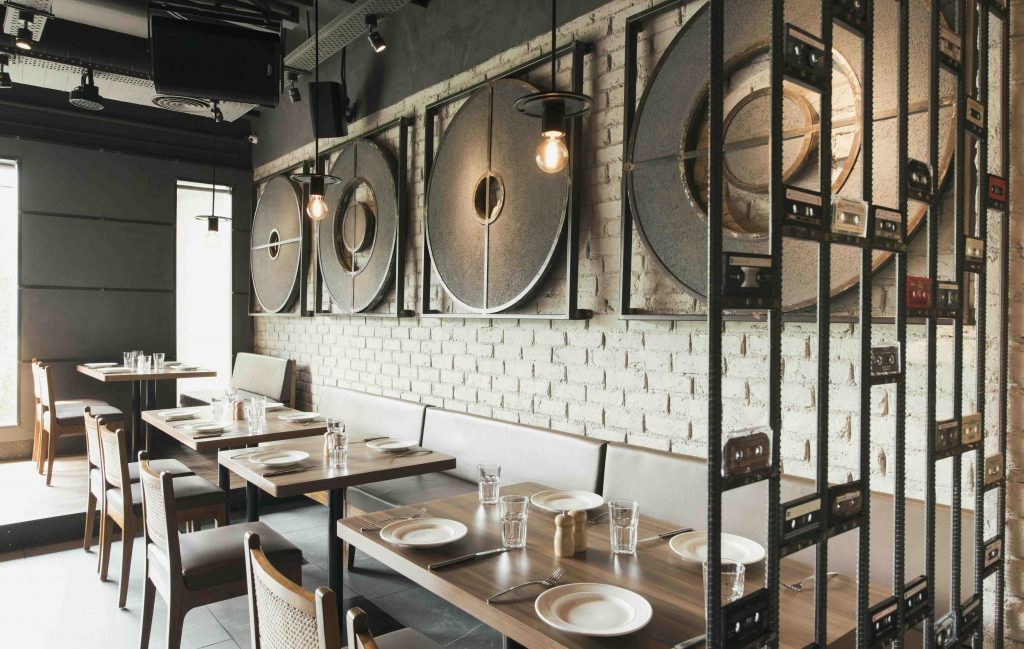 Photography Via Project 810