Inside Qissa Ghar: The Indian Pavilion by the Busride Design Studio at Dubai Design Week 2019
17

Dec

'19

9:30 am

by

Beverly Pereira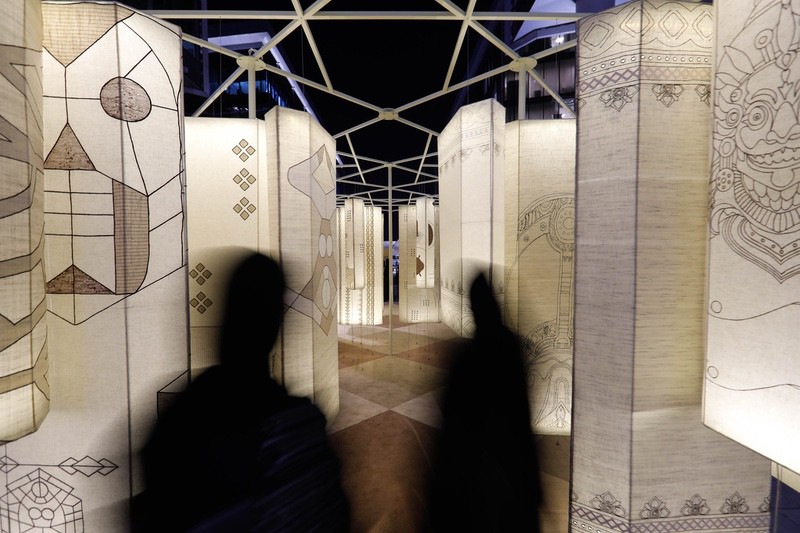 Every year, since 2015, the Abwab exhibition at Dubai Design Week, plays host to designers, curators and even design studios from across the Middle East, North Africa and South Asia. It is fitting that the exhibition is titled Abwab, which translates to 'doors' in Arabic. It is in these very pavilions, dedicated to various countries within the region, that local and regional talent is celebrated. More importantly, with art and design as the fulcrum, the annually remodelled exhibition is much like a portal that opens up new conversations about cultures, thereby prompting an exchange of information and experiences. This year, at the fifth edition of Dubai Design Week, Abwab designers worked with the artistic brief of recreating the local classrooms of their cultures. Highly interactive, the installations at each pavilion afforded visitors an engaging experience.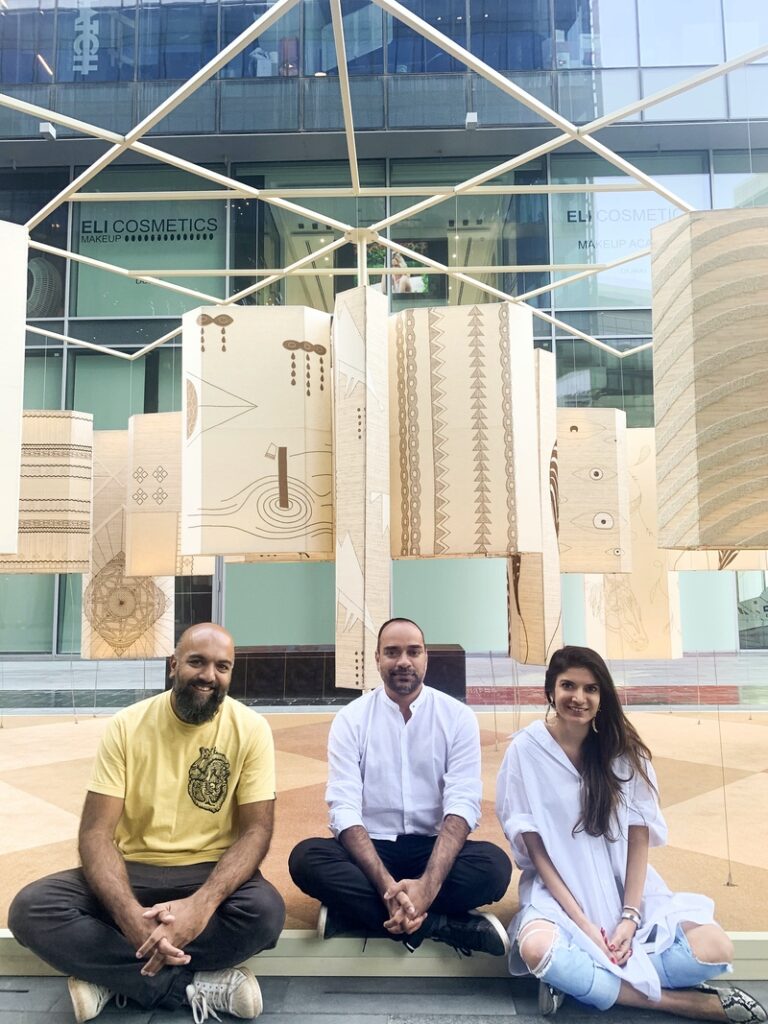 With The Busride Design Studio at its helm, the Indian Pavilion highlighted the country's age-old tradition of storytelling and the passage of myth over time. The pavilion titled 'Qissa Ghar' underscored India's rich plurality in many ways as it sought to retell a selection of creation myths from cultures across the country. Ayaz and Zameer Basrai, co-founders of the Goa-based design studio, are no stranger to weaving a narrative within the spaces they design. They have worked on a range of hospitality and entertainment projects, and immersive media and film. Ayaz also heads the Busride Lab, which works in the realm of heritage conservation and research and development of community-centric ideas that envision a better world.
"The underlying theme of this year is "Ways of Learning", a theme that resonates very closely with the work that we do. Throughout history, stories have been the way we hold information. Retelling takes on a slight nuance, and that belongs solely to the storyteller. The Qissa Ghar is literally a microcosm of India, and we wanted our pavilion to focus on the abstractions of age-old creation myths that abound in the Tribal regions of the country," explains Ayaz Basrai.

'Qissa' translates to fable in Arabic and is a term that refers to the tradition of oral storytelling in several Indian cultures. The Indian pavilion's labyrinthine form played home to India's multifarious creation myths. To give form to the pavilion, the studio worked in collaboration with architect Fernando Velho whose work and passion extends to heritage and conservation. Taking a cue from the original tessellation of the stone paving at the Taj Mahal, Agra, Qissa Ghar was turned into an immersive experience for the visitor who engaged with the suspended Khadi fabric lamps that use old-world materials and processes like stained glass and wood carving.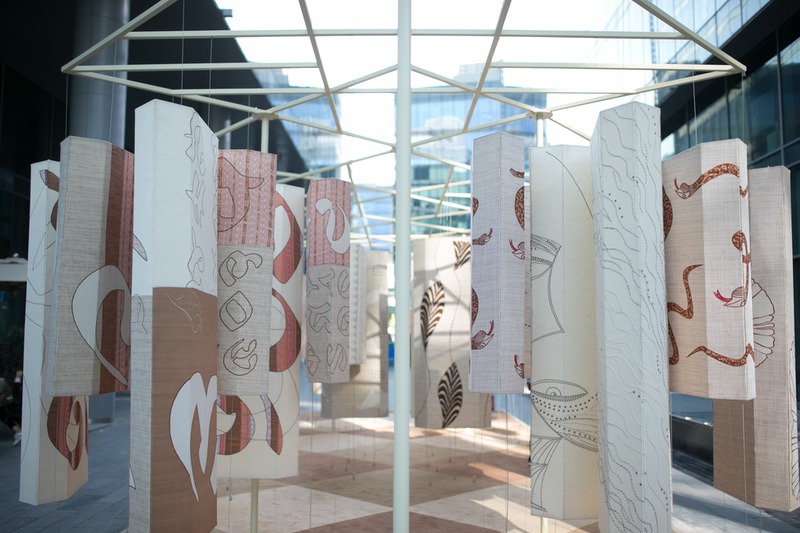 The Busride Design studio worked with seven contemporary artists whose works were translated onto these "scattered epiphany lamps" by textile designer Mansee Badve who is empanelled with the Indian Ministry of Textiles. The pavilion was supported by Artisan Connect, a CSR initiative by Pidilite.