Karan Johar's Neuma, Designed by Ashiesh Shah Is Mumbai's Hottest New Restaurant
15

May

'22

4:37 pm

by

Nuriyah Johar
Mumbai's newest fine-dining restaurant, Neuma is many things. One moment, it is a tropical modernist cottage in a balmy Sri Lankan town. The next, it is a theatrical lounge where colour boldly takes center stage. It is homely and hedonistic in equal measure, and it is a testament to the potential of contemporary craft. Neuma's paradoxical personality isn't an accident – it is in fact a meticulously tailored melange of moods and emotions meant to engage with every kind of diner that walks through its doors. The restaurant is director and producer Karan Johar's first-ever venture in the hospitality space, co-founded by Bunty Sajdeh and True Palate Café Pvt. Ltd. Designed by none other than Ashiesh Shah, Neuma embodies a visual and tactile soulfulness that's growing increasingly rare in the restaurant industry.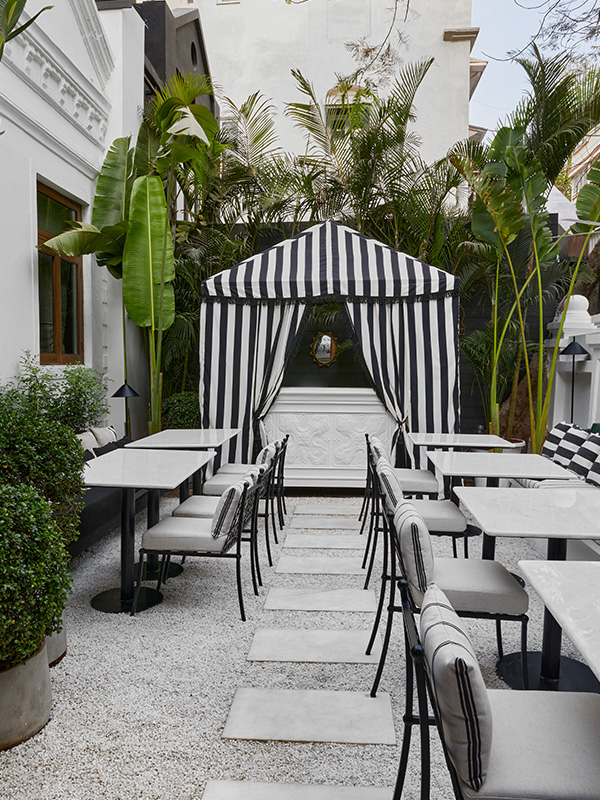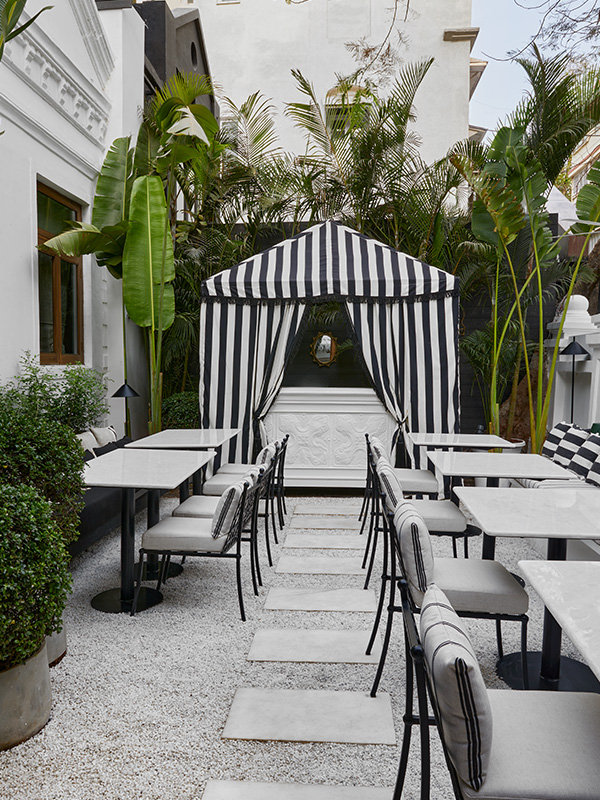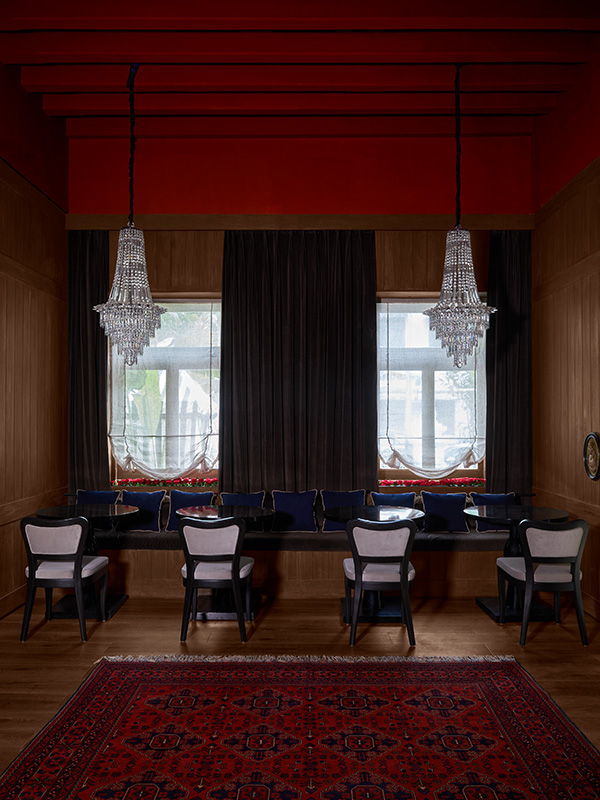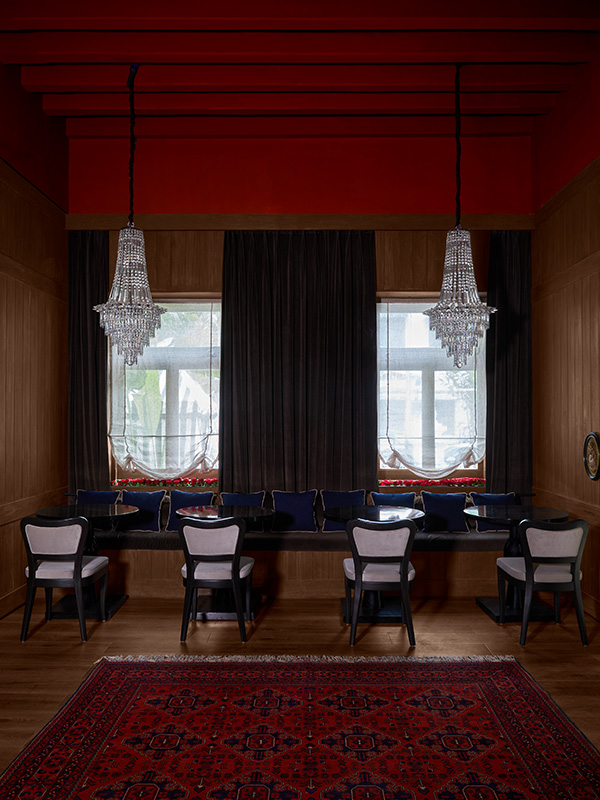 Neuma is housed in a restored colonial bungalow behind the Taj Mahal Palace Hotel in Colaba, filling the void left behind by its predecessor – the iconic Indigo restaurant that closed in 2018. Shah's creative vision for the space was largely informed by this existing context. He drew inspiration from the architecture of the bungalow itself, and then layered it with the shared vision of the owners. "When we started designing Neuma, we were very clear on the brief – this is set to represent a well-traveled collector's home," Shah tells us. The space is filled with unique artifacts, compelling artwork, and bespoke handmade pieces commissioned from artisan communities. "We sourced from all over the country," the designer adds. "Neuma is a hundred percent Make in India story celebrating Indian design. Apart from the crafts of different regions across Nagaland, Manipur, Orissa, Rajasthan, and Gujarat, to name a few, we've also sourced lots of antiques from Goa, Chennai, Pondicherry, Kochi, Ahmedabad, Indore, and Mumbai."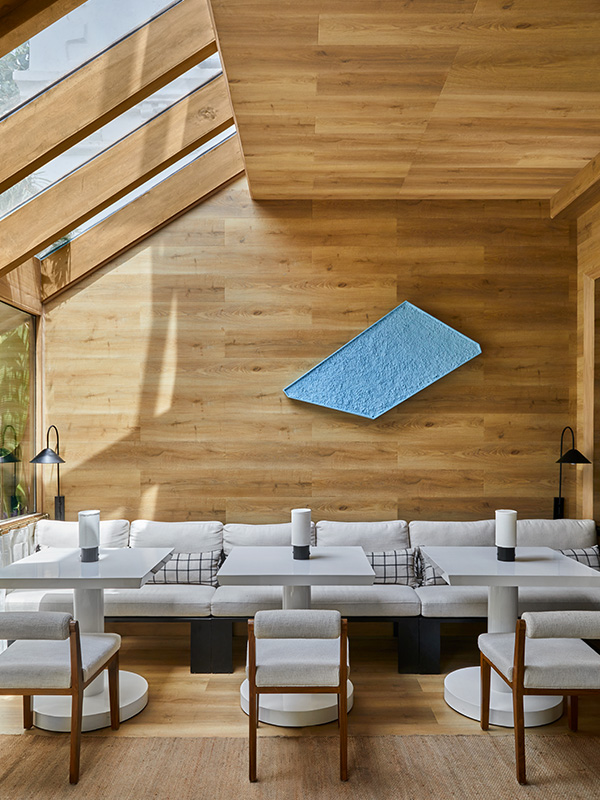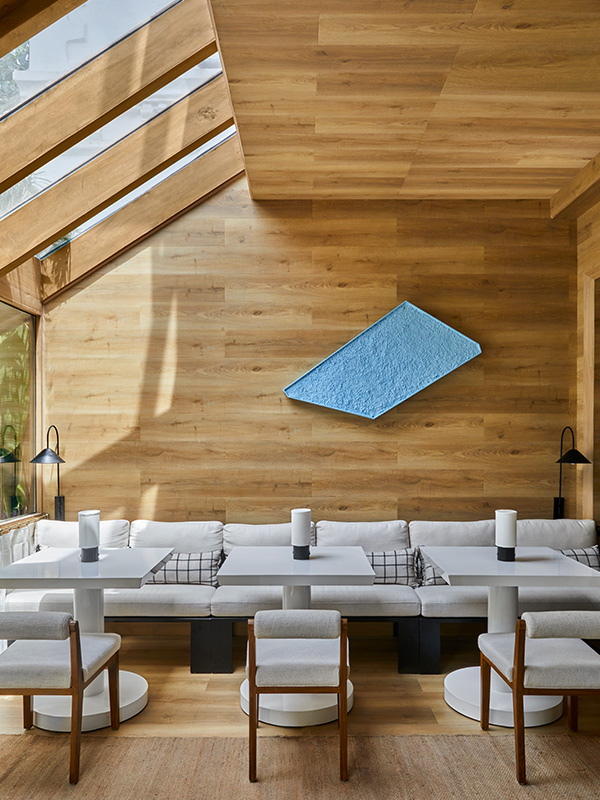 Eschewing visual uniformity, every room at Neuma reveals a distinct character. "When we started exploring the space, we realized just how large it was. If we designed it in one style like we've done with restaurants like Sequel or Masque in the past, it would not work. It would start getting monotonous," Shah explains. "We realized that the space kind of reminds us of an old way of palaces were conceptualized, where every room had a name. Much like that, we wanted to create environments within an environment at Neuma."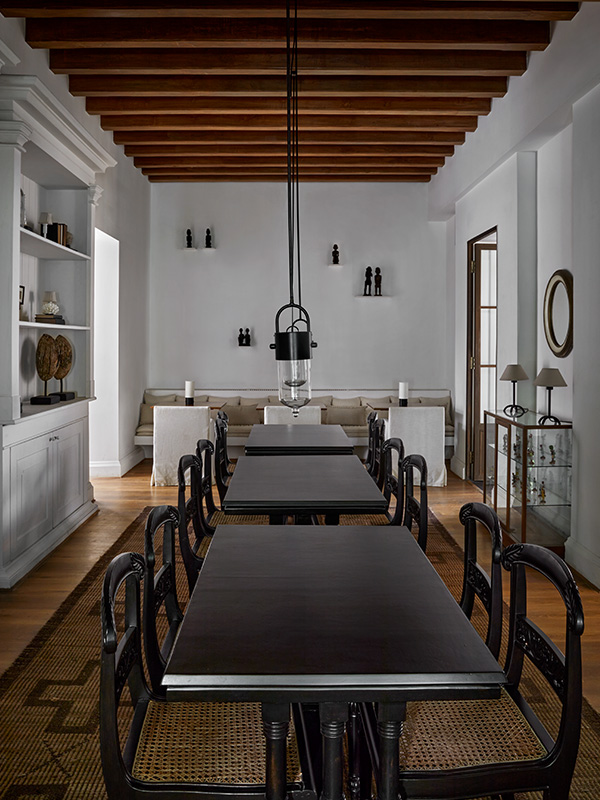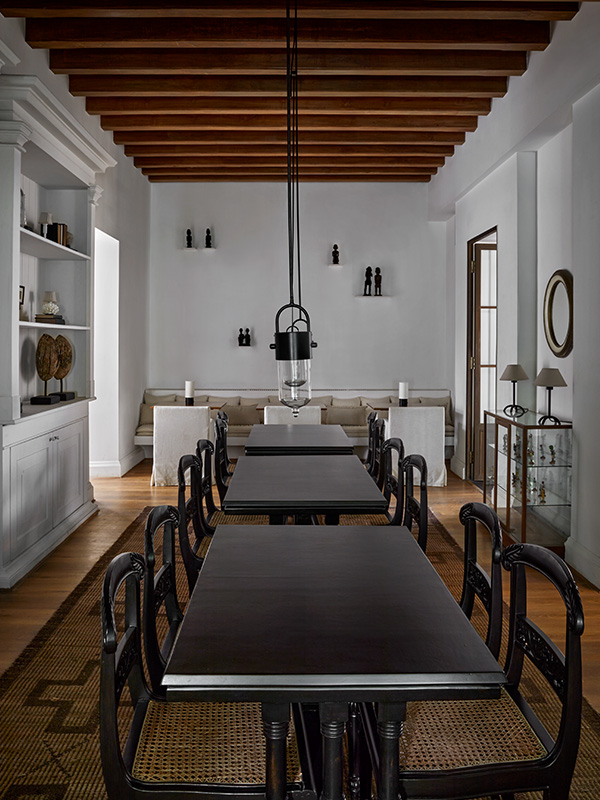 Through the front doors, you enter an alfresco space called the Garden Café swathed in hues of white. Here, detailed carvings and stone pebbles recreate the architectural language of the existing bungalow, fringed by a lush selection of palms. This leads you into the Sun Porch, where a gorgeous skylight opens up to the trees and infinite blue. Bathed in natural light, this warm oakwood spot features a kind of raw luxury often found in Shah's work. Next on the menu is the Courtyard, featuring black and white old-world cement tiles, classic wall mouldings, and wicker details. Moving inwards, the Blanc is a comforting, pastoral dining area that ties back to Shah's 'collector' narrative. It is styled with an assortment of curios that appear that though they've been added to the space over many years, each carrying a story within.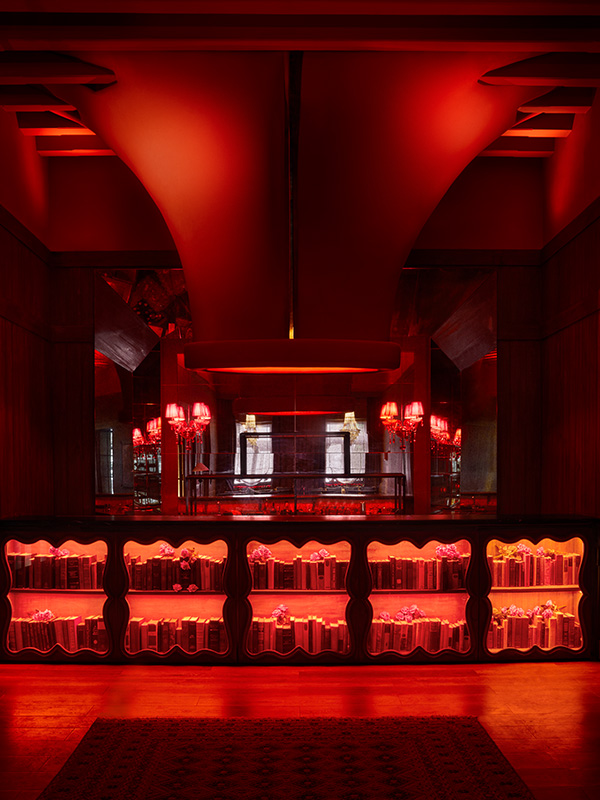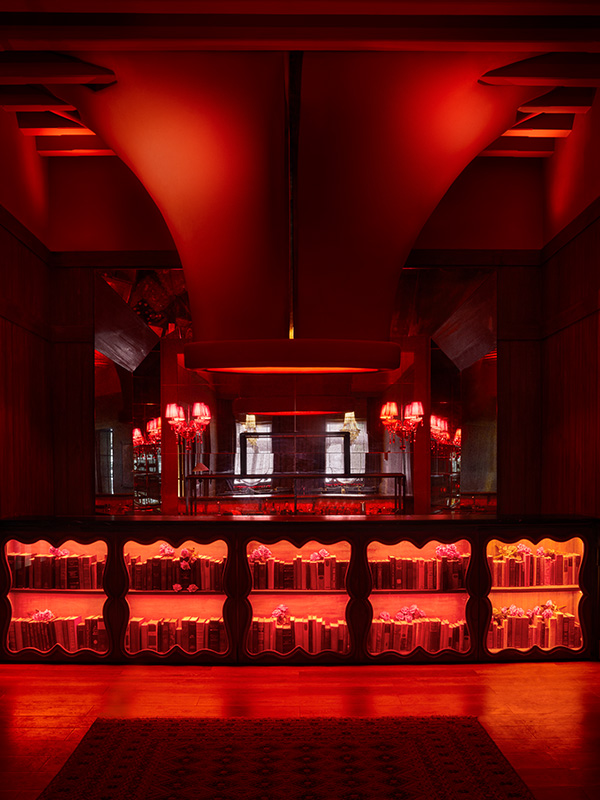 The Rose Bar witnesses a drastic departure from the aesthetic language established so far. A dramatic shade of red sweeps across this theatrical space, taking on a life of its own. Shah completes the look with a sculptural light fixture inspired by Anish Kapoor. If that leaves you overstimulated, the private dining area, also called the Corset Room, serves as a welcome foil. Soft shades of green and whimsical corset panels are paired with Atelier Ashiesh Shah's signature 'guccha' light.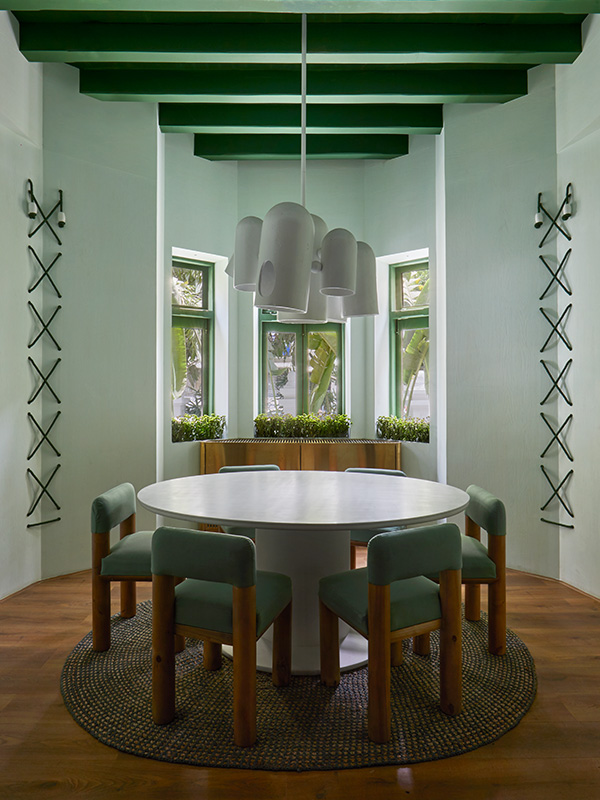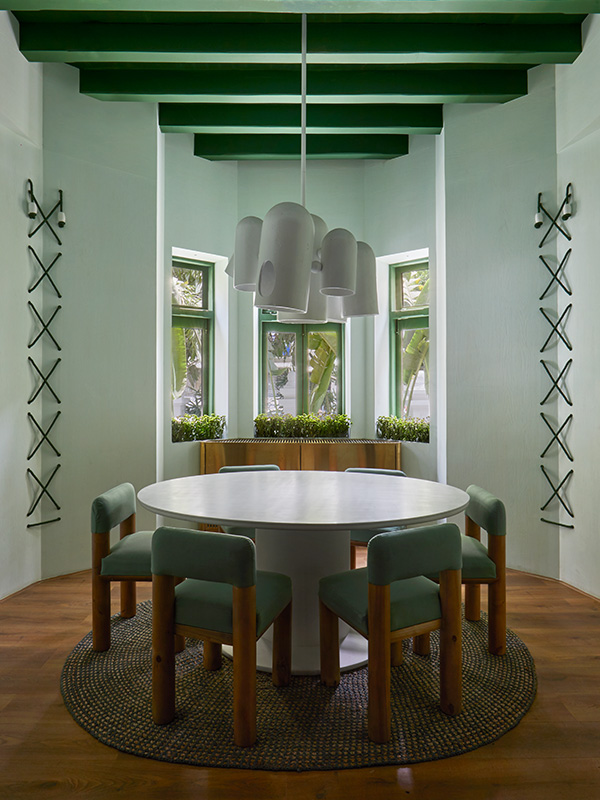 Across all the varied visual styles at Neuma, Shah established common denominators to create a sense of cohesiveness. "We started finding unifying things between the spaces, for example – the doors. The membranes between the zones started having some kind of a language," he tells us. "Of course, there are typical things that build my language, including identifiable pieces from my craft-based atelier that give you some semblance of my work." In the midst of all the restaurant fluff, Neuma stands as a compelling homage to craftsmanship, thoughtful design, and modern glamour!