The Kumaon, A Breathtaking Himalayan Boutique Retreat
28

Jun

'18

4:00 am

by

Payal Mohta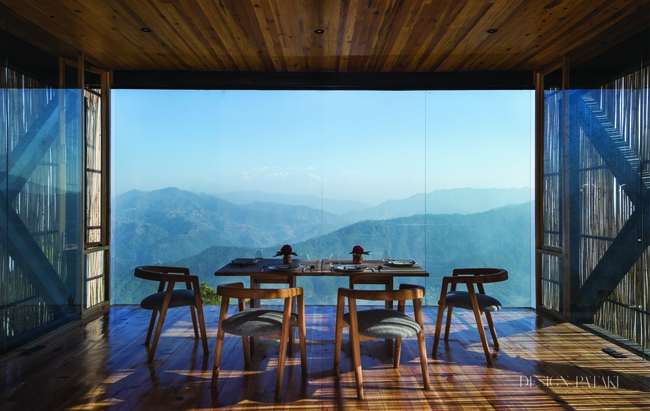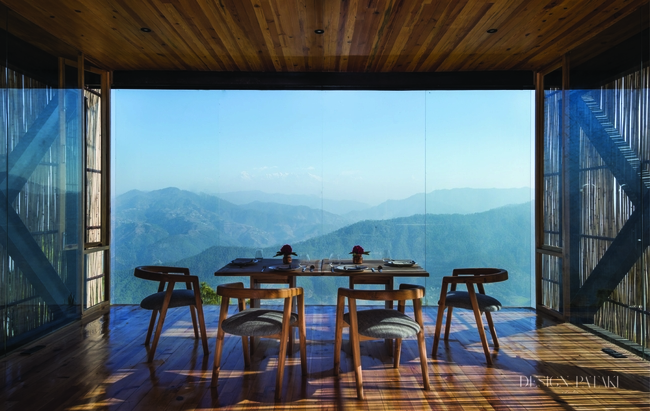 The hills have never failed to be an idyllic haven for those looking to escape the tireless demands of modern life. Dramatic sunsets against mountain peaks, stretches of unending verdure and a languid lifestyle are but some of its universally therapeutic charms. However, an unfiltered taste of such beauty is better experienced when your resting abode in the hills is built to embrace nature's many wonders. Luckily, we know of one such place.
Nestled in the Nanda Devi mountain range of Uttarakhand lies The Kumaon – a boutique hotel build by Sri Lanka based Zowa Architects whose design practice rests on the celebration of nature.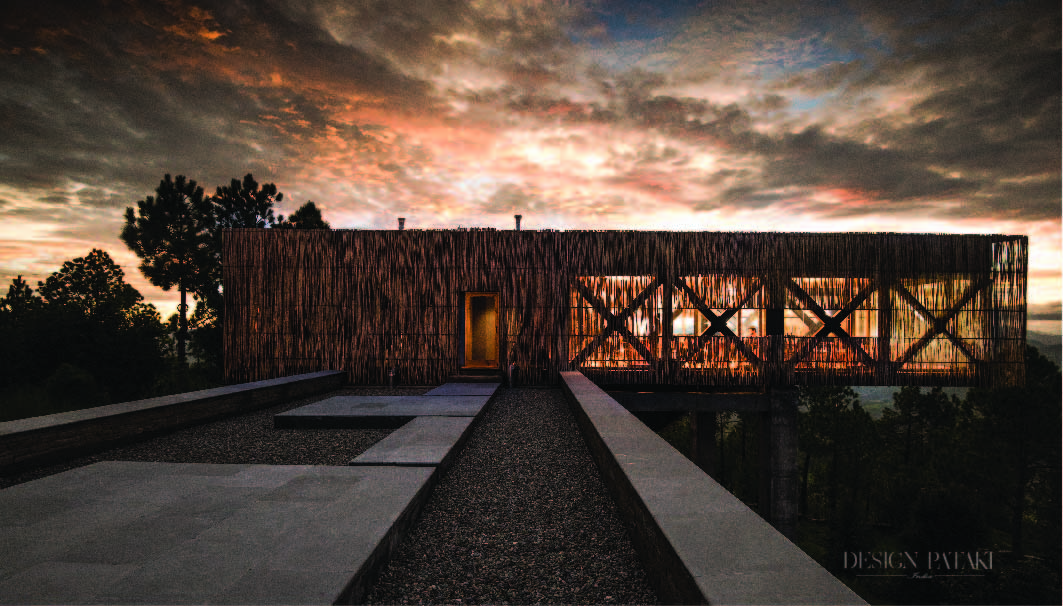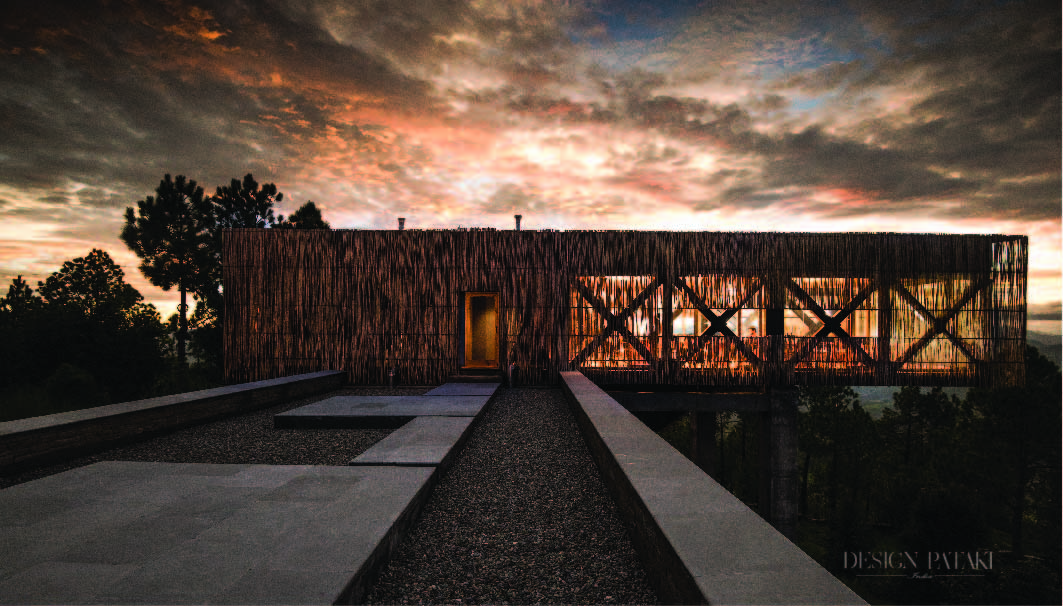 Perhaps the most striking design element of this hotel which is built 1600 meters above sea-level, is that its top-most structure cantilevers out to give a breathtaking panoramic view of the Himalayas. This upper level which houses the dining room is walled with bamboo and rotating walls of glass which maximise the views of the surrounding forests, terraces and mountain peaks for its guests. 
A sun lounge, library, and various administrative facilities are contained at the ground level, while the roof of the lounge can also be used as a space for outdoor dining and yoga. The property also offers ten luxury suites or 'chalets' with their own private balconies. According to Pradeep Kodikara, co-founder of Zowa Architects, the hotel was envisaged in such a way that "the buildings would be scattered over the site rather than become one large building." Evidently, this has given the overall design a distinctive delicacy.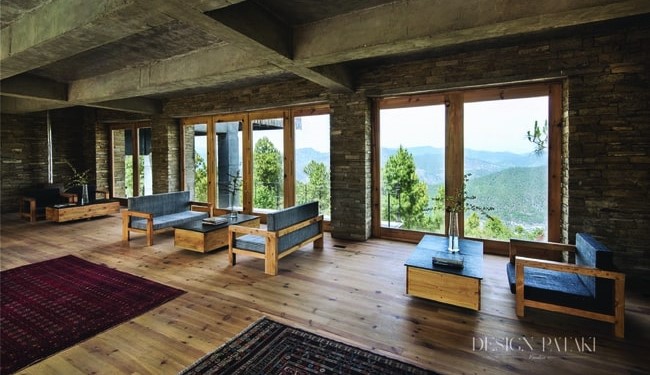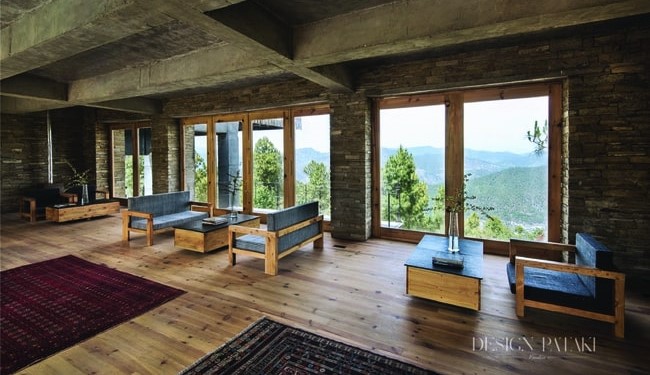 The base of all these structures have been constructed by locally quarried stone and then floored by pinewood. The rest of the boutique hotel consists of brick walls garbed by bamboo sticks, that have lent a lightness and warmth to the entire scheme. The interiors of The Kumaon not only pay tribute to locally sourced materials but successfully mesmerise with their rustic simplicity.
The effortless elegance of this boutique hotel is further extended by its Indian granite paved terraces and balconies with bare concrete soffits that gives holiday goers picturesque vistas of the surrounding valley.
The Kumaon whose environs are dotted with quaint hamlets and dense forests of oak and rhododendrons is an enviable choice when it comes to picking your next mountain retreat. However, it is architect Kodikara's particular artistic sensibility –  "visually creating a sense of harmony with the natural environment" is what makes the stay exceptionally memorable.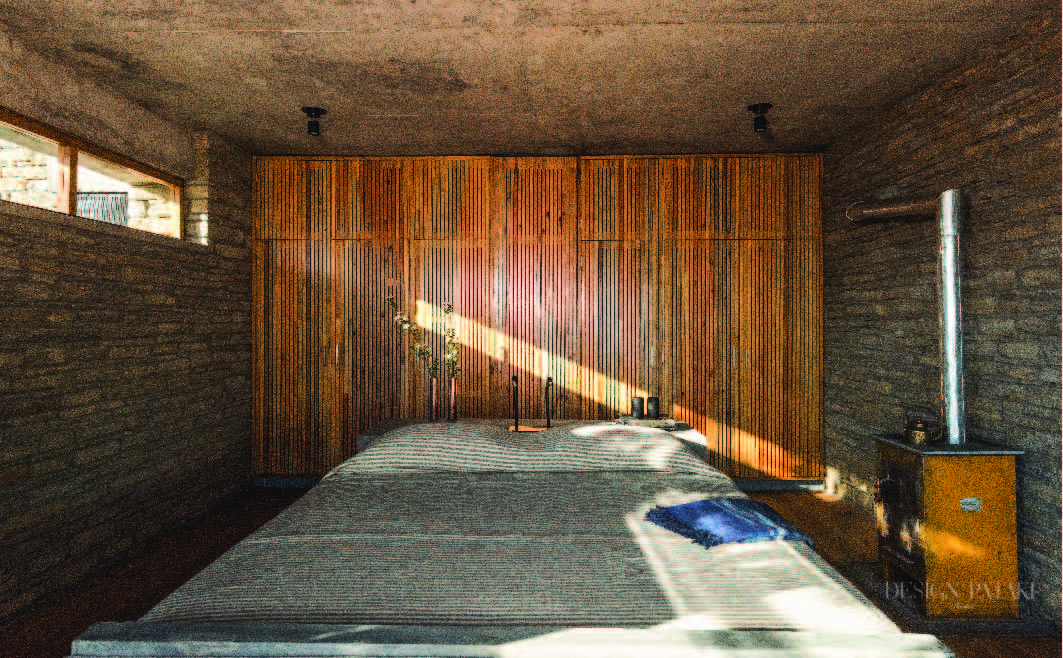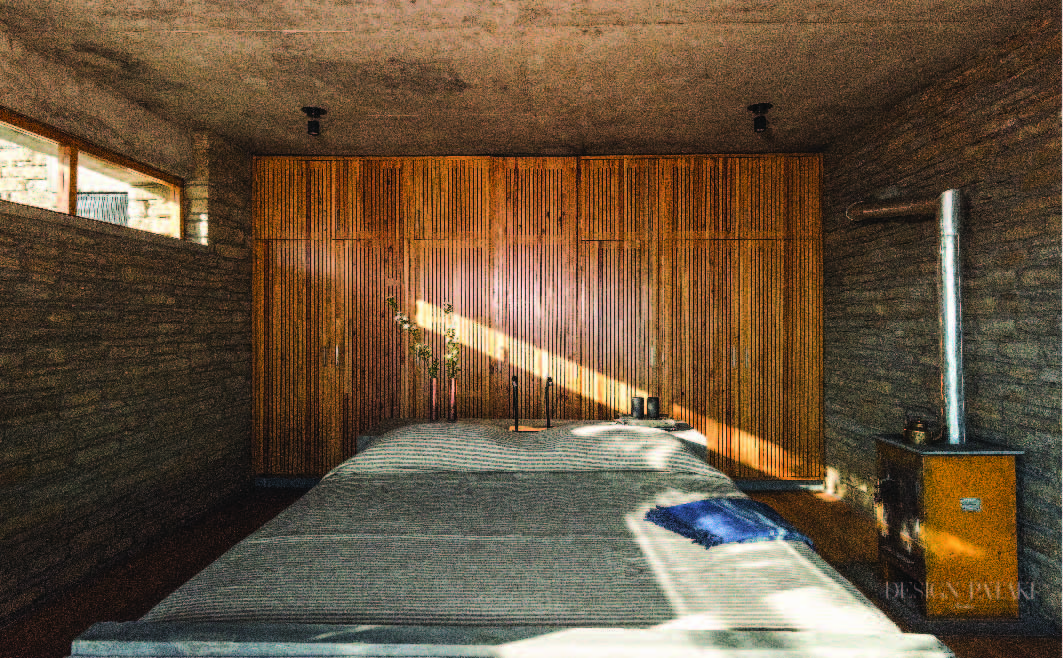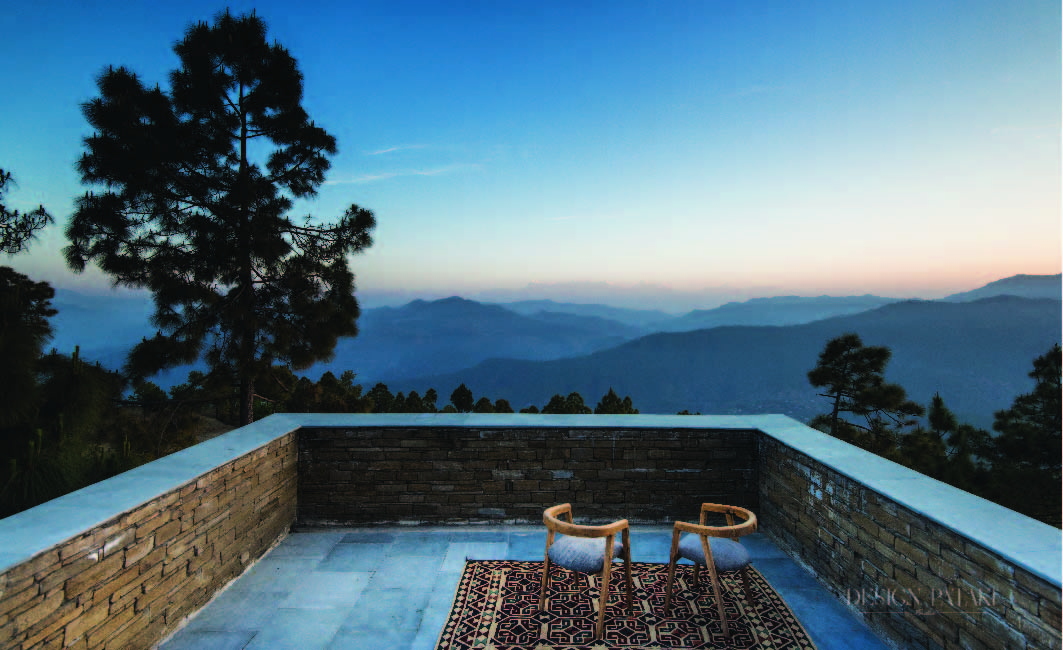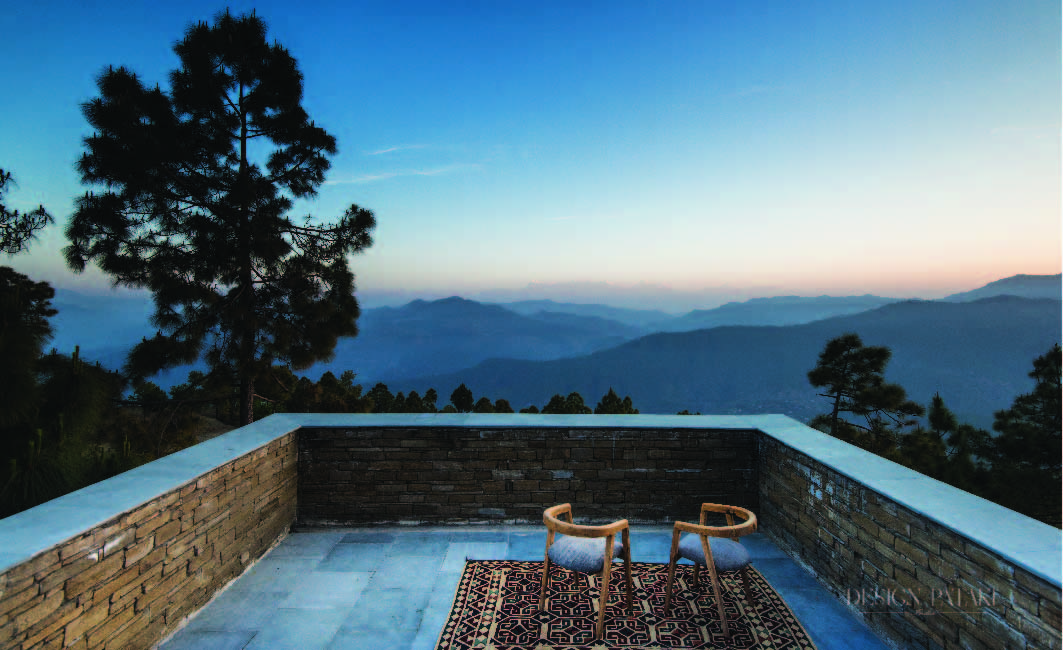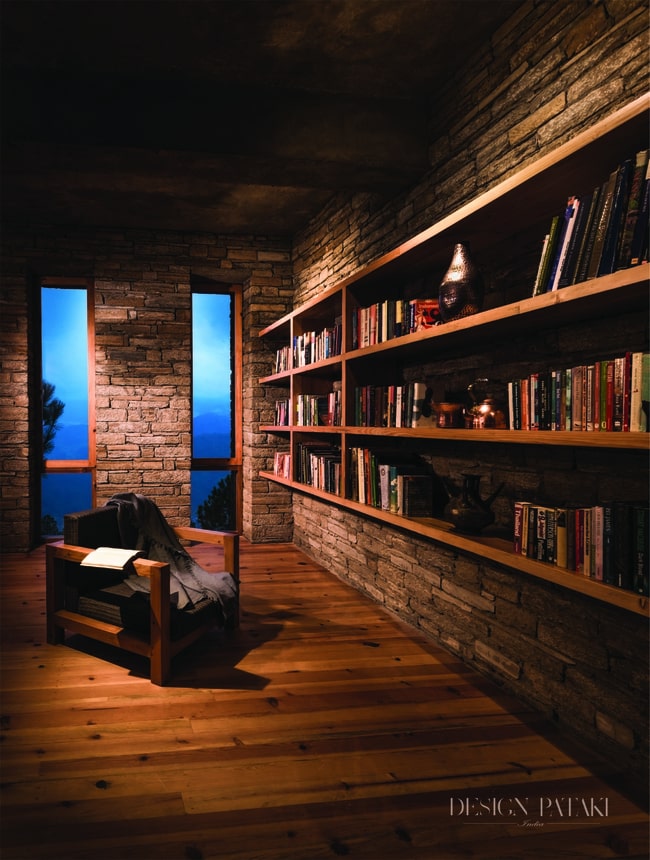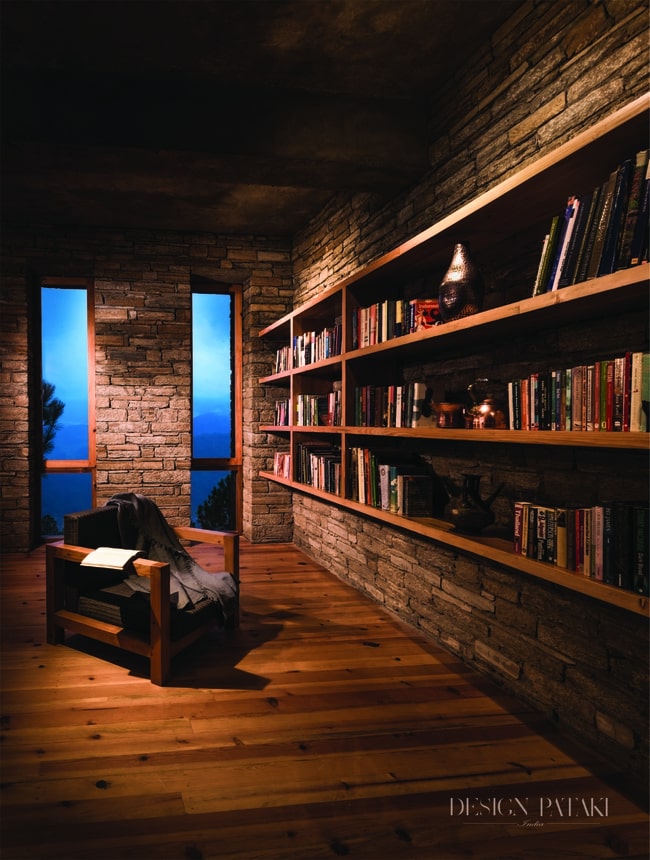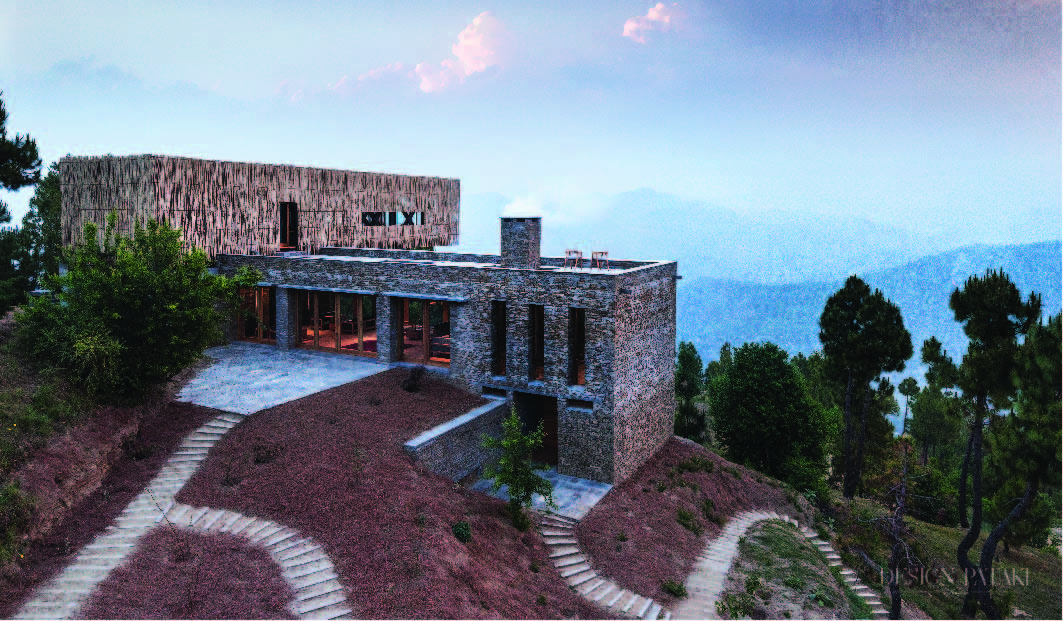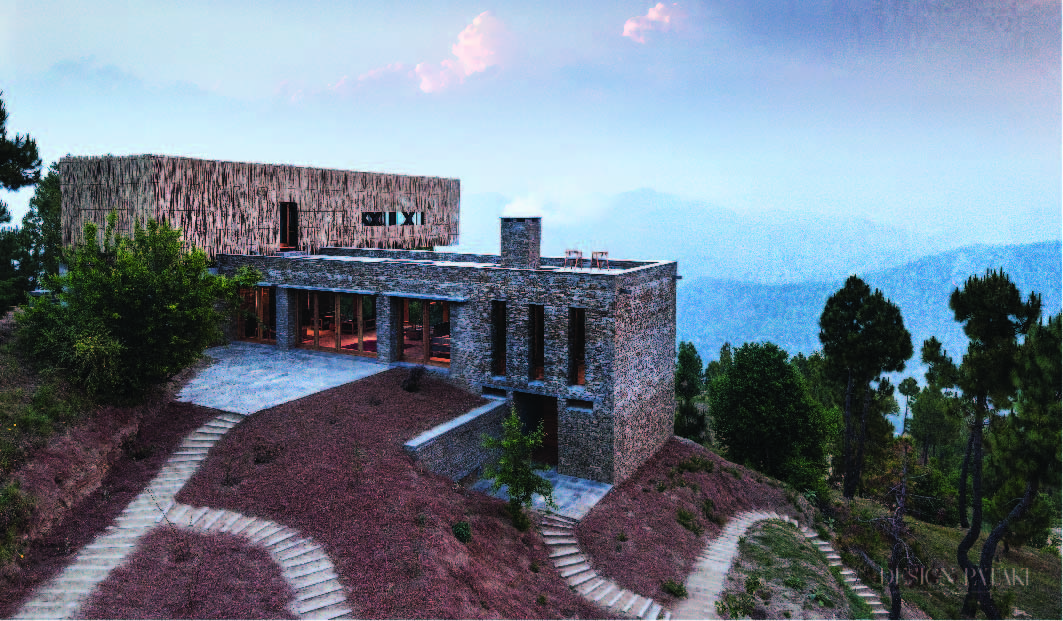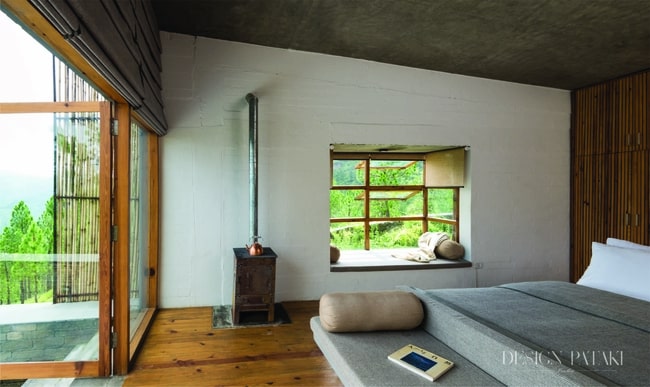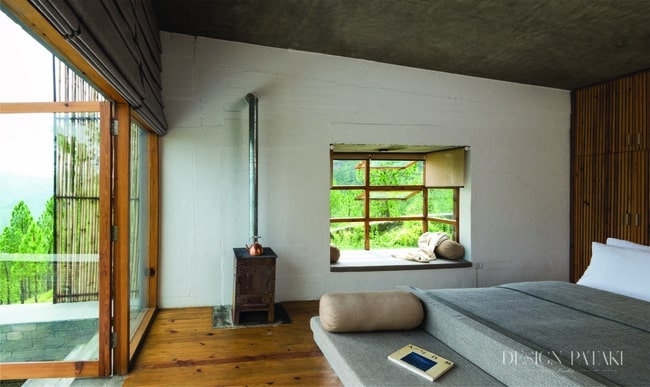 Photograph Credits: Akshay Sharma