Lebanese Designer Richard Yasmine On Designing For A Cause
7

Dec

'20

9:30 am

by

Tarjani Samani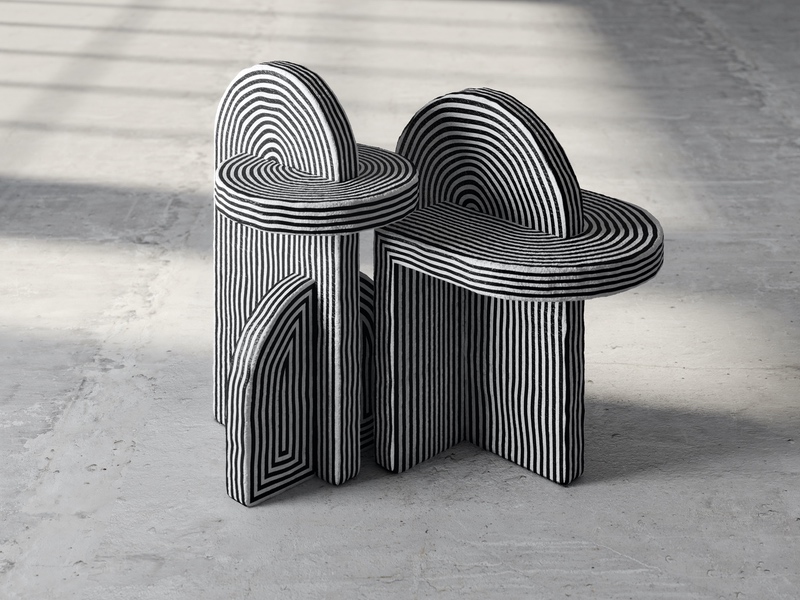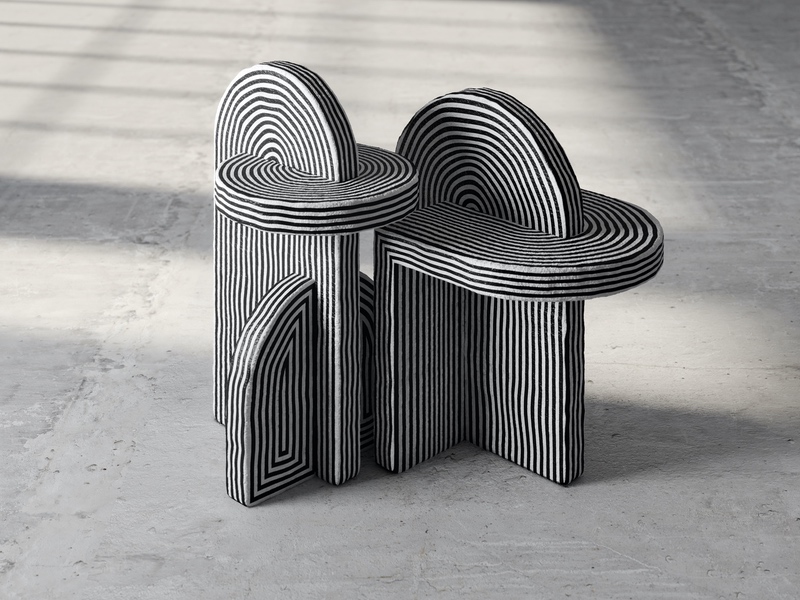 The emotive collections of Lebanese architect Richard Yasmine are composed of simple elements which evoke a sense of effortless craft reflecting a mature aesthetic. Over the years, his work has demonstrated a profound use of color, form, and materials. Yasmine translates emotional experiences that surround him into design objects. These objects invoke a multitude of emotions and engulf the spectator in a visual experience that is part reality and part fantasy. Designing these objects is a personal process through which Yasmine responds to the socio-cultural dynamics which surround him.
Since childhood, Richard had been fascinated by the idea of drawing his imaginations and contextualizing them in the real world. It was his childhood aspiration to be an architect. His affinity towards introspecting the built environment is often reflected in his various product design collections. One of his innate motivations is to convey an allegorical idea through his work. Yasmine's "Wake-up Call" collection for example, evokes a sentiment of environmental awareness by symbolizing abandoned bird nests. His intuitive design process involves imbibing imaginary fantasies through a tangible form evolution exercise. Through a conscientious design process, he materializes parallel dreams through his tangible objects.
To comprehend the nature and rigor of his creative process, we asked the designer a few questions to get a glimpse into his personal design narrative.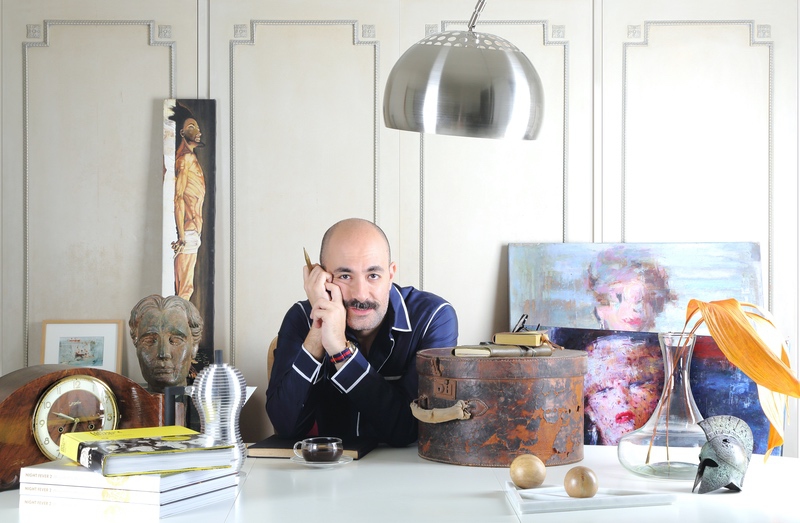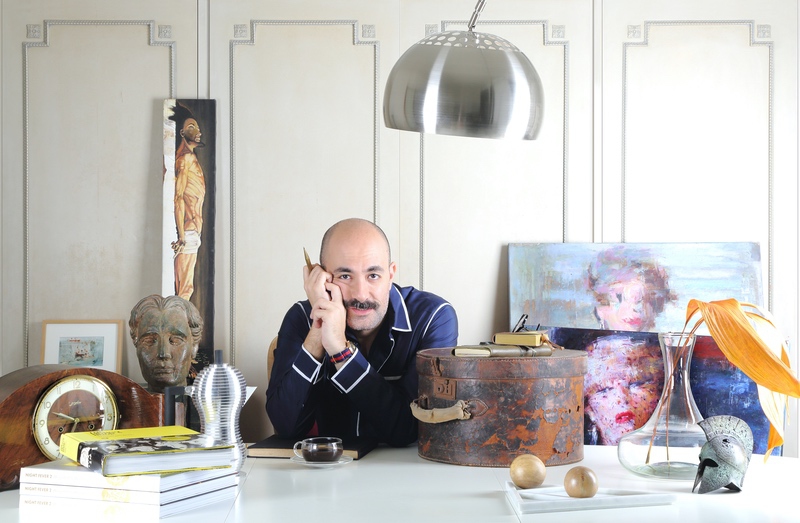 Design Pataki: You have a distinct way of incorporating colors, patterns, and geometric profiles in your pieces – How do you initiate your design explorations for the same?
Richard Yasmine: I work with different approaches while working on various products. There usually is a theme or a subject that I work on which I translate into a concept. While sometimes it is an imaginary vision that I attempt to reflect tangibly through my objects to convey a story. So far, I have managed to create a certain diversity in my collections. Even though I am a lover of minimalistic lines and bold geometric shapes, there is always a challenge to generate different shapes imminent from simplicity.
Design Pataki: How do you strike a balance between local culture and a global aesthetic?
Richard Yasmine: Well you can see it for yourself when observing my design pieces. It is certainly easy to feel the present moment in time with the object's contemporary lines and shapes while also having a responsive sensation sometimes nostalgic or emotional. I try to keep a balance, a definite rhythm, and a harmony between artisanship with global aesthetic and international trends while keeping the piece timeless.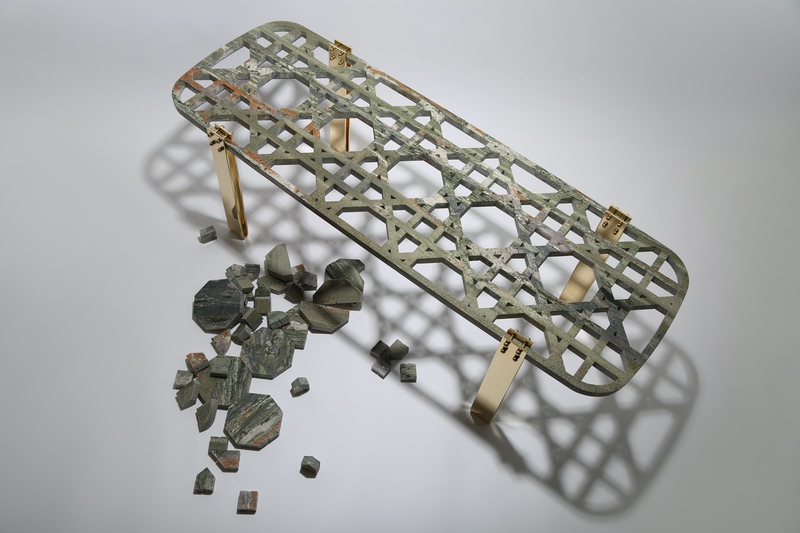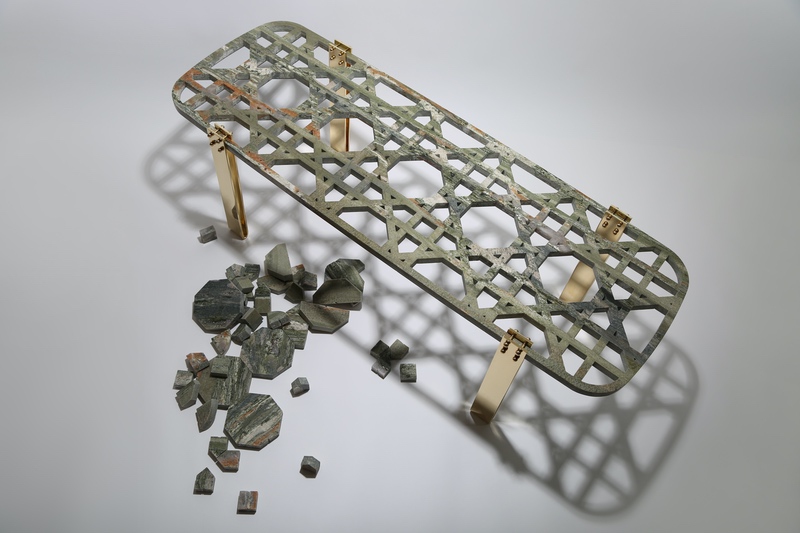 Design Pataki: How has the urban fabric of Beirut inspired your creative pursuit?
Richard Yasmine: My city is chaotic- full of energy and good vibes. One might notice a few contradictions and a mix of socio-cultural interventions, but it retains its charm of the past. You can recognize typical houses belonging to our heritage. One can also identify the 50's, 70's and 90's architectural phases adding a more contemporary phase to the urban fabric. The developments in the past few decades include several good or sometimes ugly skyscrapers trying to erase the old city from our memories. But hopefully this will never happen, even after the recent blast we are trying to preserve what we still have from our collective heritage. 
I can say that my city is filled with love and helpful citizens who are very social. The Lebanese citizens love life and are resurrected after each terrible experience they pass through just like the phoenix. It is innate in the character of each Lebanese to begin again from zero, we work hard day by day but always living the moment as if it is the last day in life…
This very urban fabric and its charmingly chaotic lifestyle is my consistent inspiration for the creative process.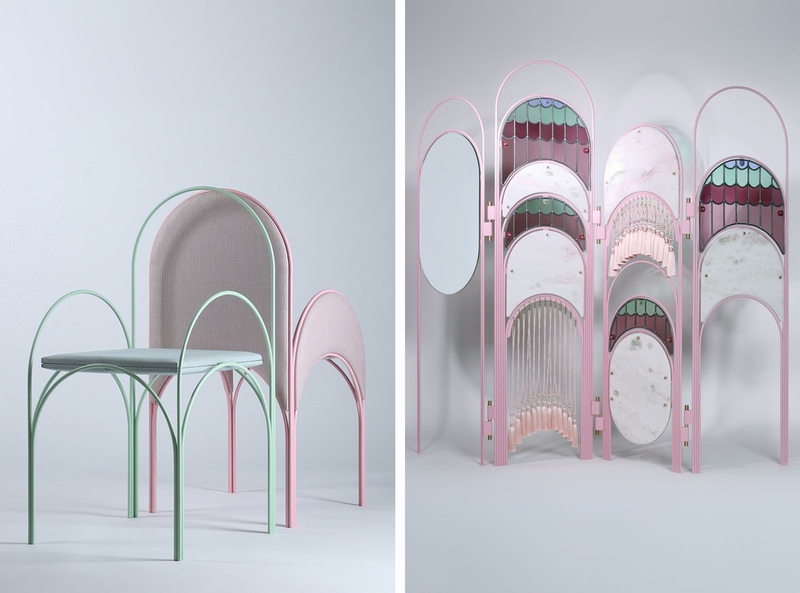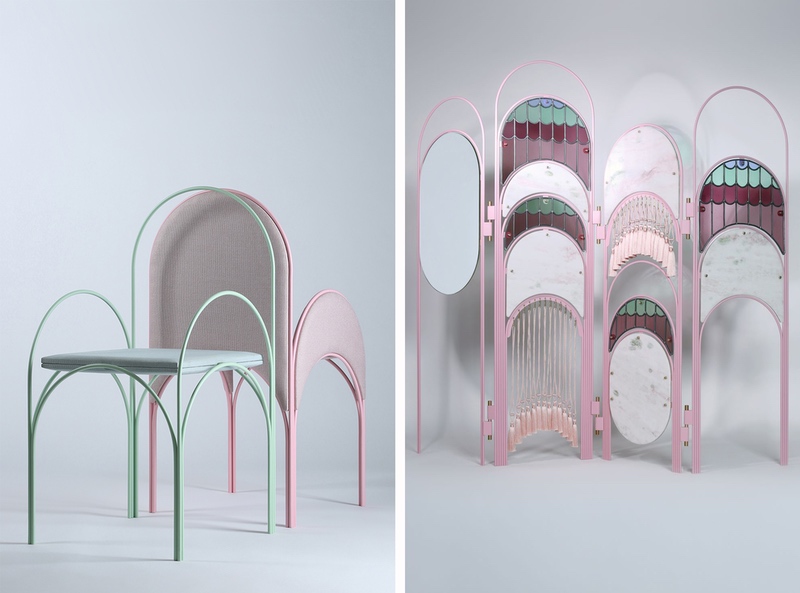 Through Yasmine's poignant responses, one can glance into the emotional context that he roots his design values and framework in. His collections are a creative response to tragedies encompassing a wide gamut of personal reflections. Many of Richard's design collections instill a depth of critical sensitivity towards our present times – sometimes making them an ode to the present. These fantasy objects cultivate a cultural value far beyond its objective utility and are inextricable from the designer's personal journey
Design Pataki: Your recent handcrafted collection "After Ago" has multiple layered connotations. Can you give us an insight into the design process?
Richard Yasmine: "After Ago" is an ode to an arch, a tribute to a city, an elegy of lost souls, altogether converted to emotional fantasy objects, transmitting functionality however remaining timeless and sculptural. 
It is handcrafted and painted using multiple materials such as foam, lightweight concrete plaster, acrylic and stoneware/clay. Experimenting through sketching, rotating, flipping arches and bold shapes using different geometrical procedures such as inserting, intersecting, extruding, and detracting, assist the process of embracing the splendor of these curves. This rigorous process takes tangible shape in the form of a seat, shelving unit, table, tray, vase etc.…
The alteration between drawn black and white stripes on each side of the object translates to a dramatic illusion of internal and spatial chaos. The objects induce an emotional alteration of the self, sad/happy, mad/sane, anxious/calm, death/life hate/love., just like the fascinating history of my city Beirut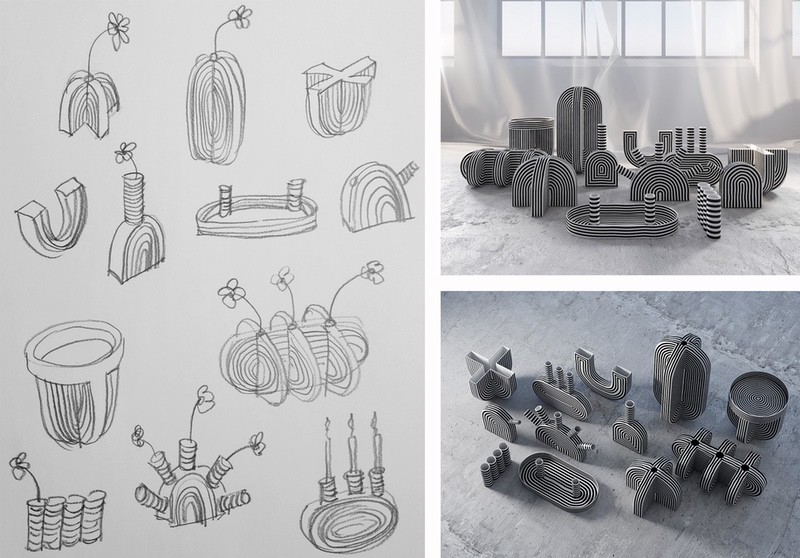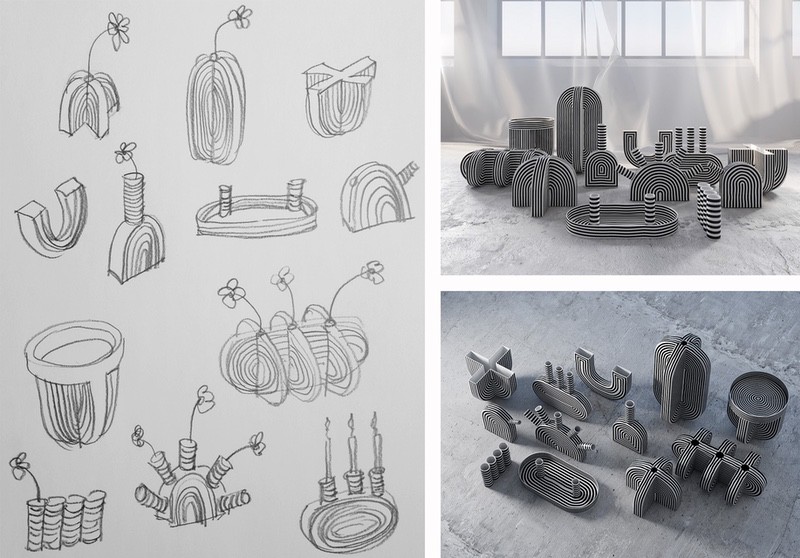 Design Pataki: Your collections are often inspired by the surrounding socio-cultural context. Do you respond to it as a conscious attempt in your creative pursuit?
Richard Yasmine: Yes, for sure. Since I was born in the Middle East, I was conscious about a lot of contradictions and taboos in my society. Therefore, since my university studies it has been my ambition to highlight and raise awareness of various problems in the society along with spreading awareness of my cultural heritage. I would like each individual in the society to contemplate with sensibility, ask and believe in diversity, equality, feminism, regardless religion, skin color, sexual orientation besides many additional matters which most are still afraid to open a dialog around…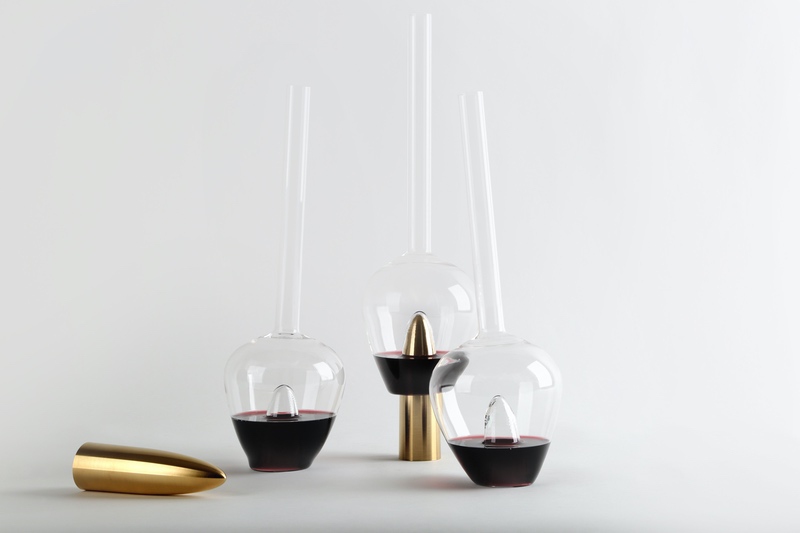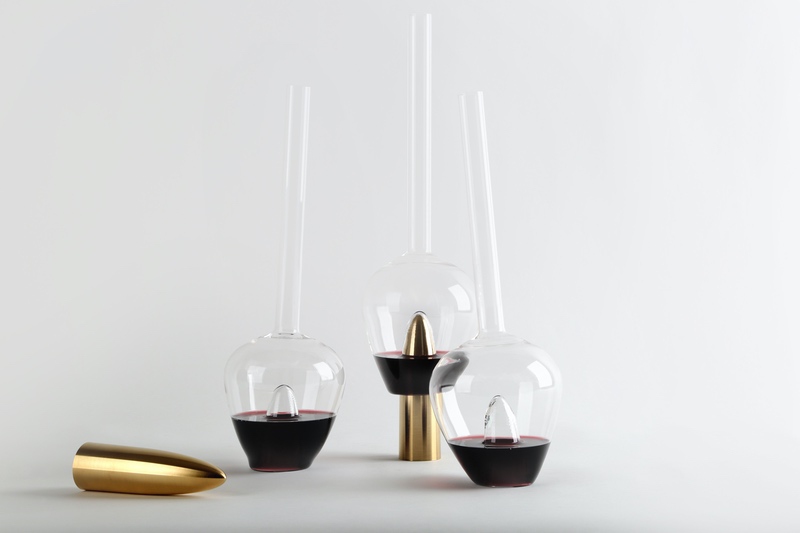 Design Pataki: Can you tell us about your collaborations with the local artisan community?
Richard Yasmine: I consider local artisans and craftsmen as our ancestors; their creative work is part of our history. Therefore, I believe it is our duty as contemporary designers to preserve this heritage as much as possible. Unfortunately, recently in Lebanon these talented craftsmen need urgent support. In the absence of governmental support adding to the massive economic crisis in the region, there is no way for these individuals to sustain. It is our collective duty to provide them with the right opportunities and the only way to do so is by collaborating and incorporating their know how in our contemporary design objects. That is moreover my approach to reflect and emphasize on our culture to make it known worldwide, we can say there is a kind of partnership between me and them. I am always thankful to each artisan I am working with, together we share the success.
Globally, we can observe an innate sensitivity in the intent behind design. More and more designers now acknowledge the responsibility they hold towards the need of thoughtful inclusive designs and realize the various implications behind the production process. Some designers work towards material sustainability while some work towards social sustainability. We took this interview as an opportunity to ask Richard on how he engages with his artisans and his outlook towards the near post-pandemic future.