Lighting that's Pushing the Creative Envelope
23

Jul

'18

9:30 am

by

Nuriyah Johar

For years, lighting was conceived from a primarily utilitarian perspective. Beauty and design were more often than not, relegated to the backseat. But we've come a long way from standard incandescent light bulbs and run-of-the-mill tube lights. The lighting industry has grown by leaps and bounds, not just from a technological viewpoint, but from an artistic one as well. Here are some of the newest lighting designs by contemporary brands that are helming innovation in lighting.
Unveiled at Salon De Mobile, Milan, the Breath of Light installation by Preciosa left visitors enthralled. The installation comprised hundreds of suspended opaque and translucent orbs that emitted or reflected light when interacted with.  Visitors could walk in-between or around the orbs, causing them to brighten or dim. The most innovative features of the installation were the custom orbs which would manipulate the lighting patterns and music when simply blown upon. The chance to interact with the orbs and other people, to be part of a light and sound spectacle by sharing nothing more than a breath is what made this installation so unique. "Breath of Light … demonstrates that with design and technical ingenuity it is possible to transform the properties of chandeliers into playful installations." said the creative director, Michael Vasku.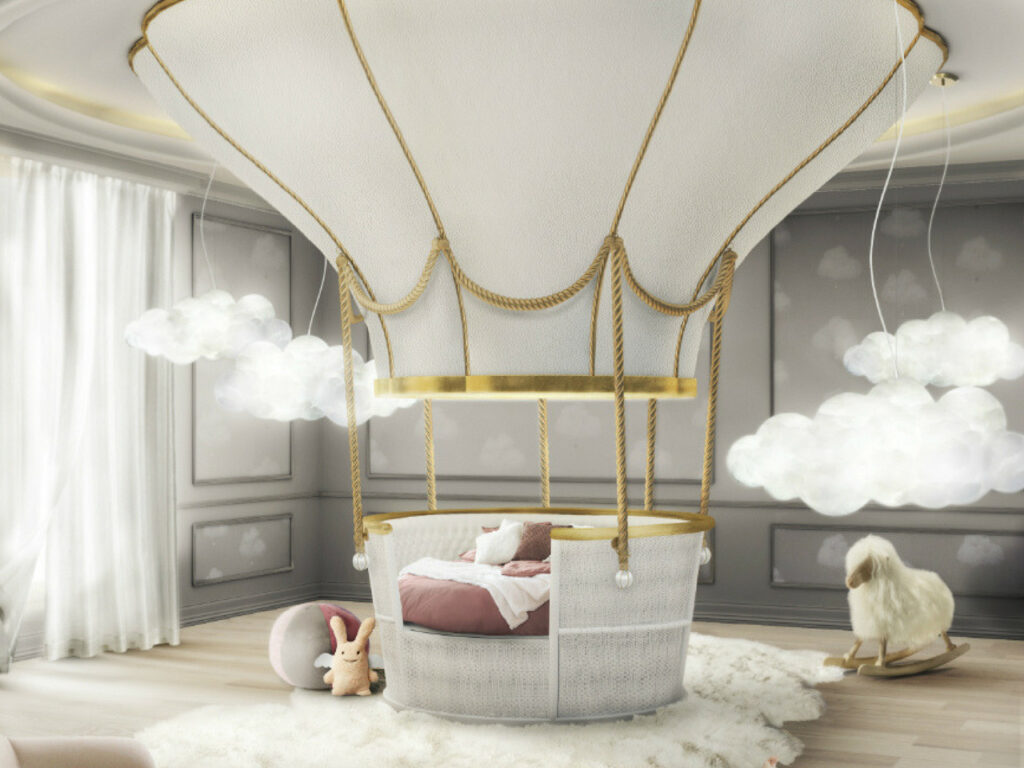 Whimsical and dreamy, Circu's Cloud Lamps are the perfect addition to any child's bedroom. Inspired by the Pixar short-film 'Partly Cloudy', these suspension lamps bring to life children's perception of clouds. What primarily makes these lamps unique is their cotton-like texture, emulating the nature of a fluffy cloud?! Their soft glow infuses a space with a sense of tranquillity which transfers to the child, lulling them into a relaxed sleep. The lamps are further equipped with a colour-changing light and sound system which allow for a considerable degree of customization.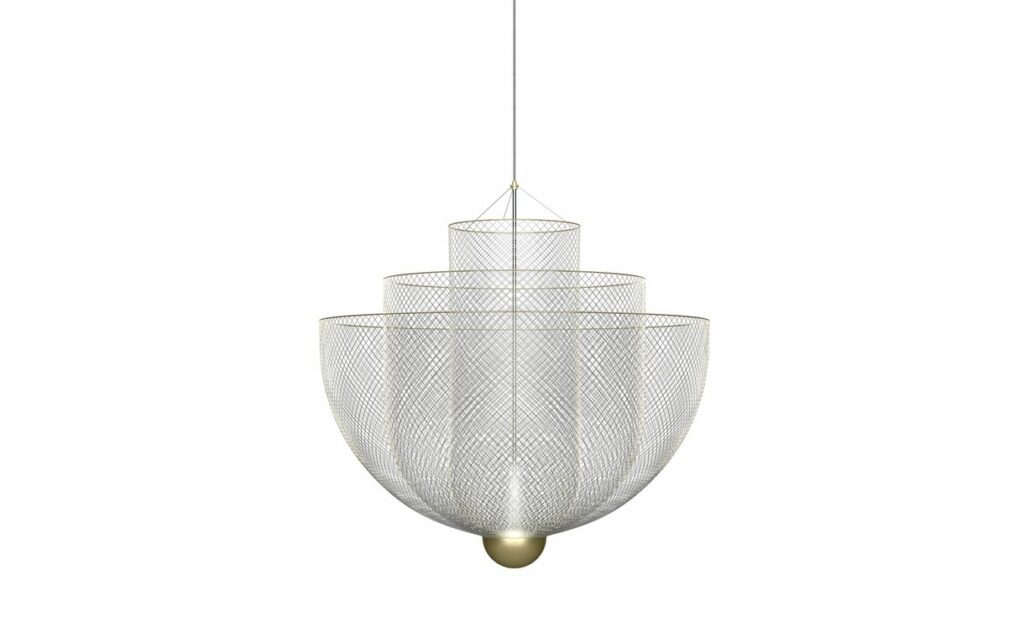 "Where we are able to merge engineering with elegance, there will arise a pure form of aesthetics," says Rick Tegelaar – developer of the Meshmatics Chandelier. Launched by Moooi at Milan design week in 2017, Tegelaar's chandelier actually stemmed from his college graduation project. His revised version for Moooi comprises three concentric, inverted wire-mesh domes with varying diameters and heights and a concealed light source at the base. The chandelier's intricate mesh structure not only reflects and diffuses the light but also casts an elaborate net of shadows onto the ceiling. According to Tegelaar, the mesh creates "almost like a cage for the light", and the structure of the chandelier lends to a basic material "something almost magical."
Photographs courtesy Preciosa, Circu & Moooi