Listen Up: Indian Podcasts On Art And Design
14

May

'20

9:30 am

by

Beverly Pereira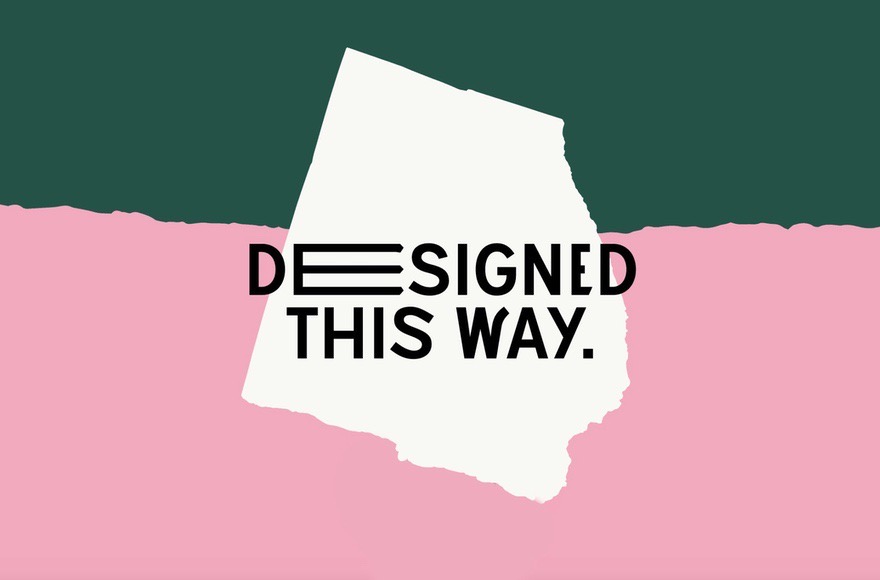 The pandemic has kept most of us indoors for a good while now. And even as time seems to stand still, we've all been finding our routines which have, fortunately, left no space for that dreaded sense of boredom to creep in. In between virtual meetings, video chats with friends and family, and daily chores of cleaning and cooking (and stress baking!), we've been consuming heaps of downright cool content. There's Netflix for movie nights and then there are podcasts for when you're feeling truly curious.
Remember when we used to say that there's an app for everything? Well, these days, you'll find a podcast for just about any topic you dig. Be warned though; they run into at least a million if not more. So it's understandable to feel intimated by the world of podcasts. In the highly visual world we live in, the ear isn't trained to listen to an hour or more of spoken audio. But, really, podcasts are just what we need — an occasional break from sensory overloads and a chance to really get access to inspiring stories that may have never been told. Tuning in could just be the best possible way to cleverly fill in those empty spaces in a day, too.
Curious to know whether there were any brilliant art and design podcasts coming out of India, we went ahead and explored this sonic world. Here's what we found.

It's all about a deep dive into the world of the arts over at this podcasts series. The podcaster behind Audiogyan, Kedar Nimkar, aims to bring to the fore and archive the thoughts and ideas of the creative world — not only as interview but also through case studies that delve into a specific problem or design solution. There are over 150 episodes as of now with a new episode released every Wednesday. So you can expect to listen in on conversations covering a wide range of topics like heritage walks with Alisha Sadikot, the power of minimal design with Shweta Malhotra, and puppetry with master puppeteer Dadi Pudumjee. In one episode, artist Sajid Wajid Shaikh breaks down the process of abstract drawings. In another, Nimkar gets into an insightful and relevant chat with Ayaz Basrai on urban design.
Nimkar, who started Audiogyan in 2016, admits that he wasn't fully aware of the podcast scene's popularity in the country at the time. The self-taught designer with over a decade's experience in building online products has been working as head of design at BookMyShow for a while now, and he continues to leverage his network in "a genuine quest to know their work philosophy" in his podcasts. Most recently, the Goa-based architectural studio Matter tied up with Audiogyan to host Nimkar's architecture-centric podcasts on its website.
When asked for an interesting anecdote from over the years, Nimkar said: "My 100th interview was with B.V. Doshi. I sometimes wonder how naive I was to have been interviewing such legends. But, perhaps, ignorance is bliss. So I was at his studio Sangath in Ahmedabad and had been given 30 minutes to interview him. I left the venue after my interview and then suddenly remembered that I had forgotten to take a photo with the legend. I sat for an hour outside his cabin until he finished his meeting just for a photo. He is 92 years at the moment and still active. It was simply divine to be around him."
Fronted by Kawal Oberoi, Designed This Way features interesting conversations with folks from the creative community in India and across the world. For Oberoi, an independent graphic designer who crafts visual identities for brands, podcasting remains a side-hustle too. He had been toying with the idea since 2016 when he started to see value in conversations he was having with other designers and their creative practices. "These conversations were beneficial to me during my time in design school and in the early years of my career. Candid conversations filled a void that books, articles and conferences didn't," says Oberoi who launched the pilot episode of Designed This Way in July 2018. It featured a conversation with his then typography teacher, Professor Mahendra Patel.
Oberoi has since brought on a diverse set of creatives on his podcast series, including Mira Malhotra of Studio Kohl, graphic designer and visual artist Ishan Khosla, type designer Kimya Gandhi and Egyptian cartoonists Mohamed and Haitham El-seht. In any of these podcasts, you can expect to listen in on the reality—the highs and lows—of living a creative life. You'll also notice that every one of the episodes not only highlights aspirational stories of success, but also those inevitable mistakes and doubts.
Incidentally, Oberoi himself experienced an unexpected technical glitch — a mistake, if you will — during a recording with his design hero Yah-Leng Yu of the Singapore-based Foreign Policy Design Group in 2018. "I never imagined that in less than a few months of launching my podcast, I'd have one of my favourite designers on the show. It was a surreal moment for me. When we started recording, I was extremely nervous and forgot to set the correct frequency settings for our microphones. So the whole episode got recorded in lo-fidelity sound. I realised my mistake after we had already done the recording. Imagine screwing up so badly! In hindsight, that mistake makes that episode extra special. After all, my podcast embraces mistakes."
In another episode, Oberoi brought Itu Chaudhuri on to speak about his design journey and transition from architect to graphic designer, among other things. At three hours, it also turned out to be Oberoi's longest. Prior to this, the average episode was about an hour long. "I always wanted to do long-format discussions and it felt like a risk to publish this. Everyone advised me not to go ahead, stating that people have a small attention span. But that one episode was proof that people pay attention if you have engaging content. In no time, it became the most–played episode and I received fantastic reviews from my listeners."
3. Archgyan
Several years ago, after he had worked at a slew of architectural firms, Manish Paul Simon found himself moving away from the field. Now, as an independent architect who works on his own terms, he no longer "deals with stubborn clients, monotonous drafting, Bengaluru traffic, last-minute changes and low pay". With every one of these frustrations at bay, he's also found a way to give back to the field by publishing the Archgyan series of podcasts on architecture. "My goal with the podcast is to build a plethora of invaluable dialogues that I myself would have loved to have listened to when I was starting out as a student of architecture," says Simon, who launched, what might have possibly been, the country's earliest architecture-centric podcast series in 2018.  
While his first episode features a thought-provoking conversation with Mexican architect Adriana Lopez who happened to be his Airbnb guest at the time, he has since hosted over 40 interesting people from the industry in India and around the world. "I want to extract as much value as possible not only from leading architects and designers but also from project managers, contractors, consultants, engineers and everyone related to the AEC industry, which in most cases is just siloed away," Simon explains, adding that he also tries to highlight the role of technology in the industry.
Simon recently reconnected with architect Takbir Fatima to bring her on again after she had been on one of the early episodes. The new episode fittingly delves into the global pandemic and its effect on the architecture industry. "This episode was no less valuable than the first. She shares great tools and resources that her firm Designaware has been using to aid in the transition to remote working and heightened productivity."
Very soon, when even more new recordings go live, you'll hear about the journey of a Columbian architect who transitioned from studying in Columbia to working for MAD Architects in China and who's now presently working in Sweden. There's going to be an episode with a design lead at Autodesk who will explain more about generative design, automation and how Autodesk is spearheading the technological revolution in the AEC industry. In another upcoming episode, an Iranian architect shares the struggles faced in migrating to another country and getting into the start-up space.