A Local Temple In Bansberia, Bengal Gets A New Life By Abin Design Studio
9

Oct

'20

10:30 am

by

Nuriyah Johar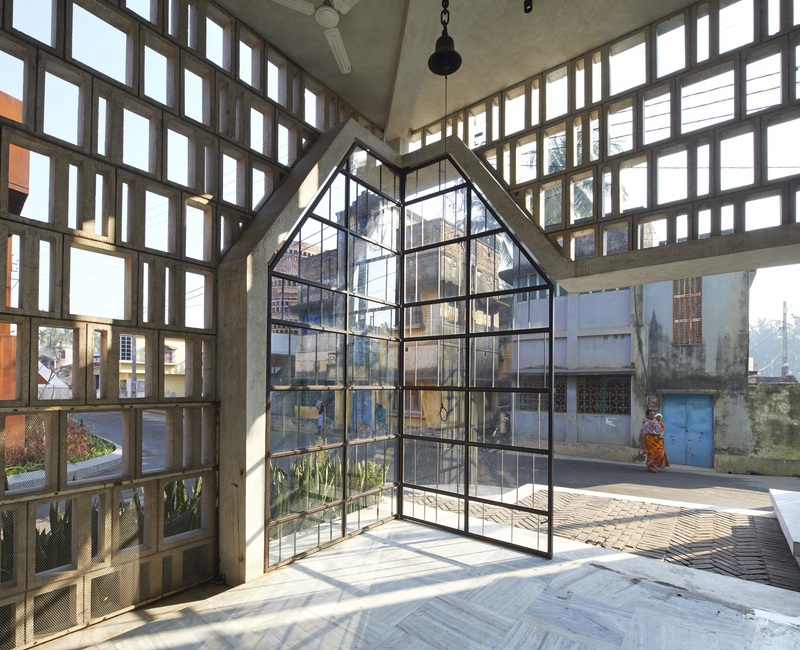 While culture and religion are inextricably linked to India's architectural language, the past few decades have witnessed the emergence and reconstruction of several places of worship in the vein of modern architecture. The Narayantala Thakurdalan in Bansberia, West Bengal is one such example – a deteriorating brick and plaster temple rebuilt by architect Abin Chaudhuri, Abin Design Studio, into a modern structure in glass, steel and concrete.
Situated on a densely packed corner, the thakurdalan has been an intrinsic part of the local community. "I was born in this very locality," says Abin "and since I have been involved with public activity, the local community approached Abin Design Studio to help redesign the temple." Over the span of several weeks, the studio observed the relationship of the locals with the space – how a few people would offer their prayers twice a day, while others either visited only occasionally or simply bowed their heads as they rode past on their cycles. The thakurdalan played a different role in each person's daily life and this informed the studio's architectural sensibilities while conceiving its design.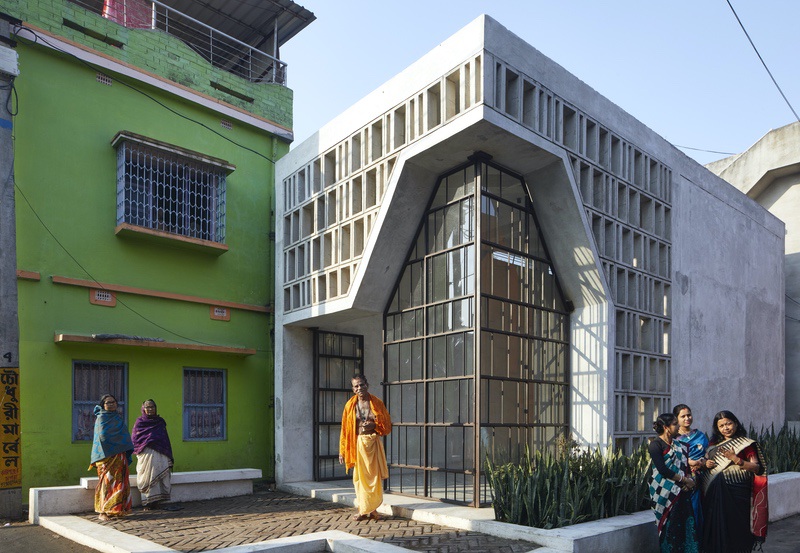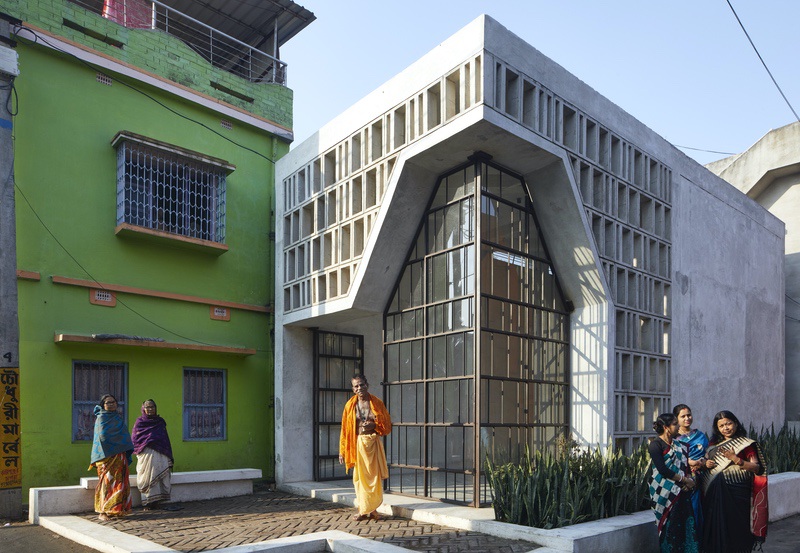 Although the existing structure held immense sentimental value to the people of Bansberia, they were quick to take on Abin's suggestions on the redesign, which would solve the problem of the congregation spilling out onto the street during religious festivals. The new, 71 sq m temple is smaller than the original but features a much better optimization of space. The interior is column-free and porous, with a wide glass-and-steel gate which opens into a courtyard instead of opening directly onto the street.
The idea of unpretentious purity guided Abin's design for the temple. In order to make the best use of resources on hand, the studio incorporated modular concrete panels and pre-cast jaali units into the construction. "The customised ply formwork for the jaali was made by local craftspeople", says Abin. "The pavilion's finishes were designed to be simple, keeping construction and maintenance costs to a minimum."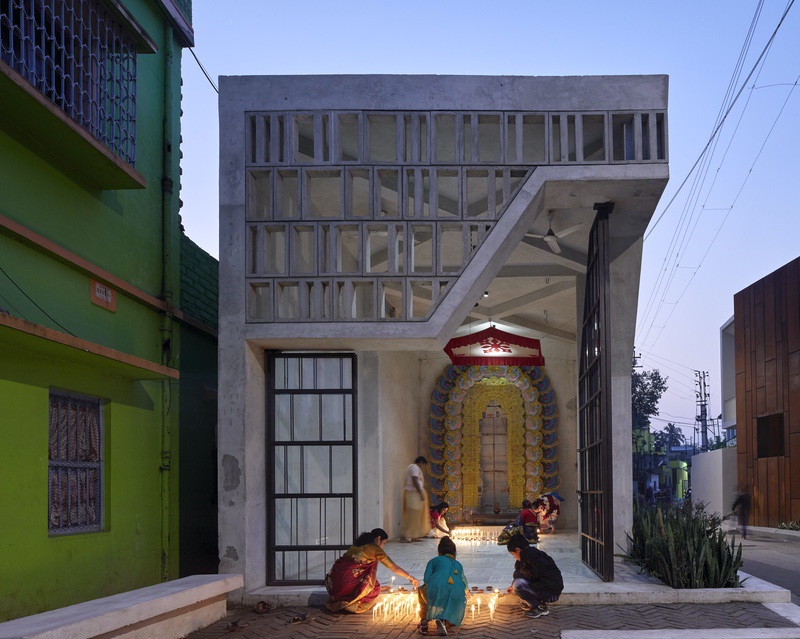 The redesigned Narayantala Thakurdalan is exemplary in its combination of modern architecture and local craft traditions. Long-term sustainability is key for communal spaces in smaller localities, and by building a low-maintenance structure to fit the specific needs of a community Abin Chaudhari created a thoughtful archetype for present-day places of worship in India.